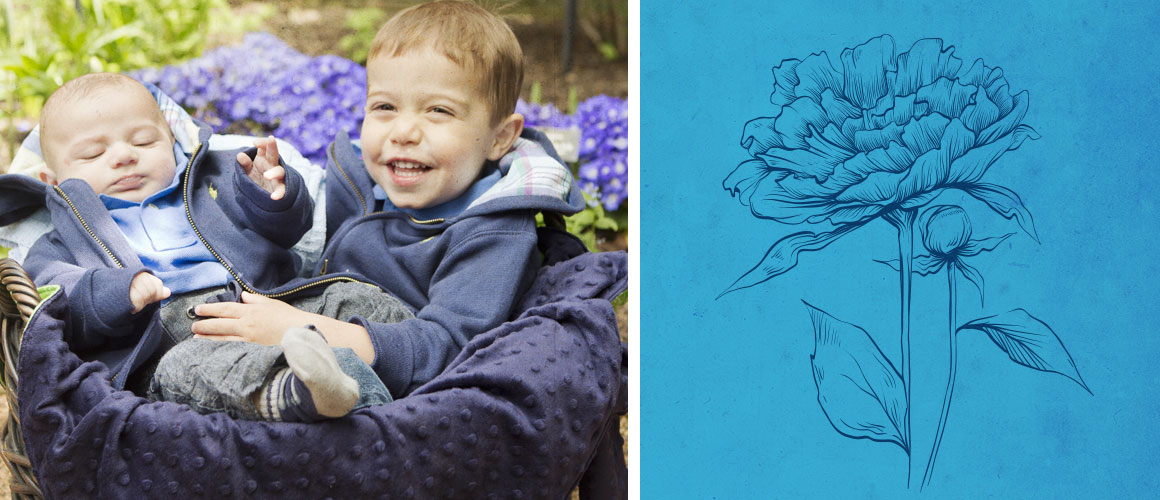 ---
We are fortunate to live only a few miles away from the Chicago Botanic Garden so we visit often with my 4-year-old son, Harry. It's a beautiful place to enjoy every season of the year.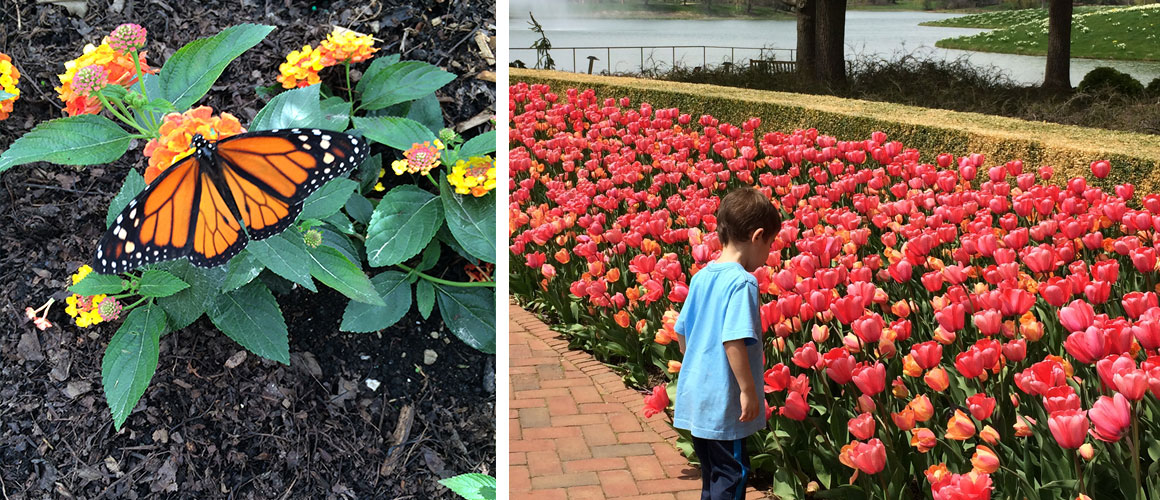 ---
If you visit with kids, here is our list #NotToBeMissed:
Trains: The Model Railroad Garden is a MUST on every visit. It's fun to watch model trains on tracks weave through an all naturally created landscape highlighting American Landmarks. Harry's Favorites are Old Faithful, Mt. Saint Helens Volcano, The White House, and Old Comiskey Park where the Go Go White Sox song plays!   The Model Railroad Garden is open from late spring till late October.
Food: Seasonal, Fresh, Local Farm to table Lunches served in the Garden View Café. The entire menu is sourced from local farms and changes seasonally. Everything is delicious and nutritious!
"Butterflies & Blooms Exhibit": Every summer a special exhibit opens to experience walking into a butterfly habitat with hundreds of live butterflies from all over the world. Harry loves to watch the butterflies and see all of the color and size variations. It's always a sad sign that summer is over in Chicago when the butterflies exhibit closes for fall.
Nature's Beauty & the Signs of the Seasons: The gardens are vast and during each season new varieties of plans and flowers are blooming all around.  We enjoy the gardens Year Round. We visit in the spring and I have Harry point out all of the signs of spring with new blossoming flowers and plants. In the summer the gardens are lush and lovely. The fountains are also spraying delightful water in full force – which means lots of water fun for Harry to dip his fingers and toes into. His favorite fountain is in the Rose Garden- a great spot for kids to run and play. In the fall we look for the giant pumpkin patch and all of the colorful foliage. During the winter holiday season the grounds are decorated in holiday lights. Winters in Chicago are COLD so we rush straight to the greenhouses in the wintertime and wander through the dessert and tropical habitats.
"Wonderland Express": During the Christmas holiday season each year the Gardens features the Wonderland Express Exhibit – a huge indoor model railroad exhibit that includes all historic Chicago landmarks. They even make it snow inside! It's a holiday family favorite not to be missed.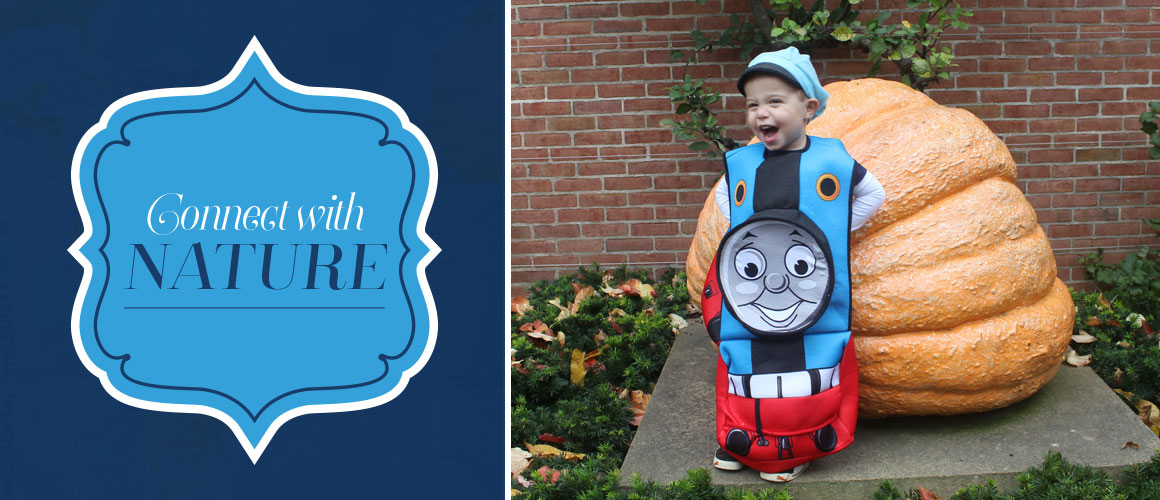 ---