---
If you are like many people, your family isn't 100% local and you need to hit the road for the holidays. While the desire to bring everything but the kitchen sink can be enticing to keep the comforts of home while staying away, this can add to the holiday stress. Here are a few of my must-haves when traveling with kids- I've included links to my favorites for easy shopping.
Thermometer– Whenever I travel, my kids tend to get sick. Germs abound at the airport, gas stations, and travel stops. I always have a thermometer on hand to determine the severity of their illness, and my current favorite is the Braun No Touch. You don't have to wake kids up or even touch them to take their temp.
Towel & Washcloth– This might seem like an unnecessary item, but if your child has sensitive skin it is a must. Many towels at hotels and other homes are washed in regular detergent or bleach, which can truly irritate skin. A hooded towel like this from Just Born is a great option for kids- it can double as a beach/pool towel if needed.
Bathing Suit– Even in the dead of winter, I always toss these in for the family. You never know when the mood might strike to hit up an indoor water park or escape after the kids go to bed in a hot tub.  This item is tiny yet almost impossible to find in stores at certain times of the year if you forget it!
Portable High Chair– My kids don't sit. Ever. We have kept them locked in high chairs as long as possible because we enjoy a nice meal SITTING at the table! There are very portable options for high chairs, and quite often family members don't have adequate seating for little ones which can wreak havoc on holiday mealtime. I have a fabric one similar to this that fits over almost all chairs and keeps my kids seated yet doesn't take up a ton of space.
Noise Machines/Apps– A full house is a fabulous thing during the day, but at night it can be a disaster. From grandpa's snoring to cousin's potty trips every hour, extra noises can keep your family awake. I take noise machines with us everywhere we go- if we are traveling by car, I pack the ones we use on a nightly basis at home which have an actual fan in them. You can also download the Simply Noise app on digital devices and place them in each of your rooms.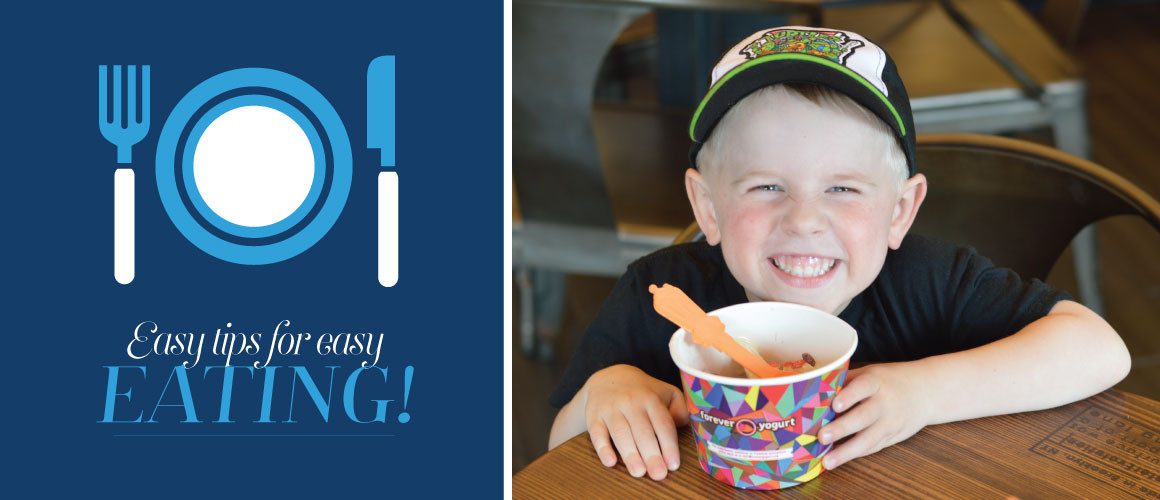 Plastic Cups & Utensils– Have you ever been to someone's home and they serve your toddler a beverage in a glass glass? Does it make you incredibly nervous? Especially if there is carpet or fabric anywhere in the vicinity? Bring a sippy cup and kid-size utensils if you are at all unsure about what kid-friendly kitchen supplies are available. Oh, and a bib that catches food never hurts!
---
Photo Credits: lifehacker.com