My husband and I first went snorkeling on our honeymoon. It was so much fun, we have talked about it ever since and had wanted to take our children snorkeling with us someday. But when? At what age would the kids be old enough? Now that they're 9 and 13, we decided to give it a try this summer. I'm happy to report that during our key largo snorkeling adventure everything went very well, and it was another successful family adventure!
One of the best places in the world to go snorkeling is Key Largo, Florida.  A few miles off the coast, a coral reef provides truly spectacular underwater sights. We were very excited to go, and bought masks, fins, and snorkels for everyone in the family. The kids are pretty good swimmers, having taken swim lessons since they were little, but they needed to learn how to breathe underwater with a snorkel. We practiced at a public pool near our house, and they picked it up very quickly—in just a few minutes!
Key Largo Snorkeling with Kids – An Incredible Adventure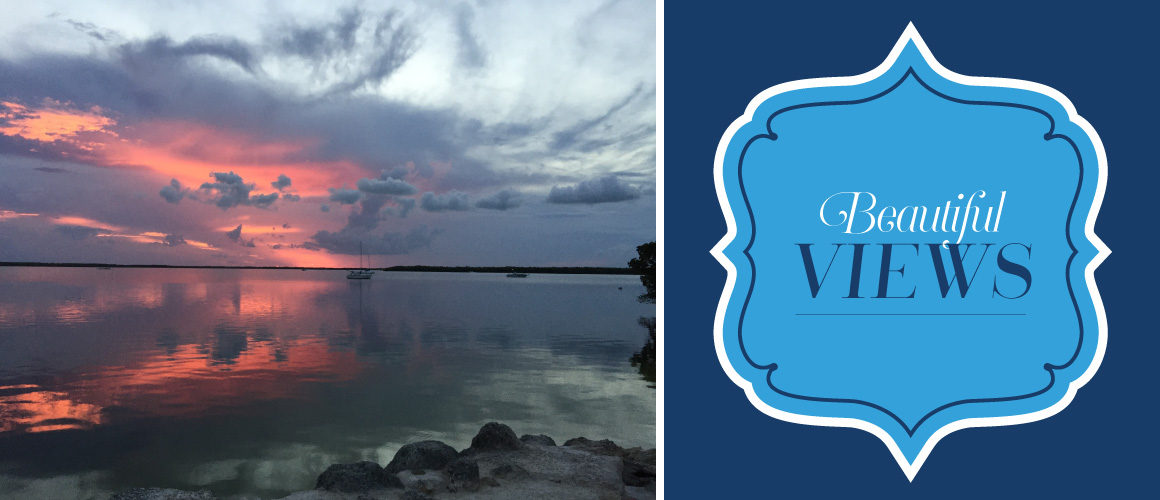 Key Largo Snorkeling – Getting There
The flight to Florida from Chicago was easy. We only brought four carry-ons, one for each person: three for our clothes (summer clothes don't take up much space) and one small suitcase filled with our snorkel gear. We flew into Fort Lauderdale (Miami is another good option) and drove the two hours to Key Largo. Once settled, our trip focused on snorkeling every day.
Now, I have to warn you: The beaches in Key Largo are not particularly nice. This isn't the place for white beaches where kids can build sand castles, parents can relax under a parasol, and everyone enjoys the soft waves. Instead, the shoreline is rocky and covered in small, sharp pebbles.
The spectacular beauty of Key Largo snorkeling is the coral reef off shore. In other words, you won't have much fun unless you rent a boat. While there are a couple of small man-made beaches, they were designed and built with imported sand to create the kind of experience tourists expect in Florida. These are the places we looked for to practice snorkeling, keeping in mind that our true objective was getting the kids out to the coral reef.

Practicing Snorkeling
A great beach for children to practice snorkeling is Founders Park on Islamorada, a 20-minute drive south of Key Largo. Entry into the park is $8 for adults and $5 for children. There, you'll find a man-made crescent beach, marina, tennis courts, playground, a pool with splash pad, and a gift shop. Everything looked nice and well maintained, but we spent our time exclusively at the beach, setting up under one of the tiki huts and going for a swim.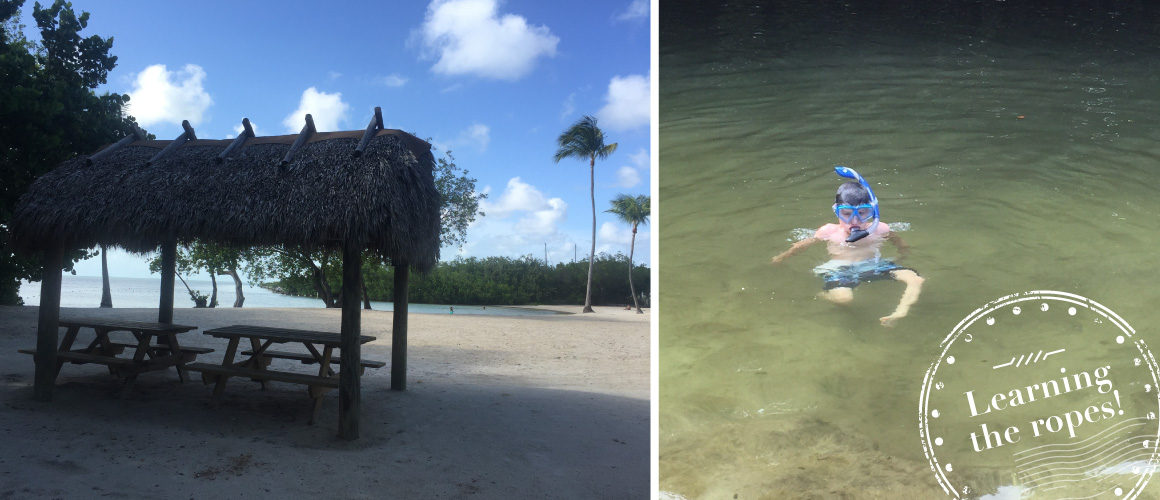 The water is very shallow at Founders Park and even our 9-year-old was able to stand everywhere. And as the bottom is covered with algae and populated with many colorful fishes, we were able to snorkel together and admire the underwater sights. Our 13-year-old swam on his own, not too far from us. The 9-year-old held my hand while swimming, pointing out all the exciting things he could see.
To find out more about the area and for additional snorkeling practice, we visited Theater of the Sea, also on Islamorada. Theater of the Sea is a small, family-owned and operated water park. It's very well organized and features several entertaining and educational tours that run like clockwork, one scheduled right after the other. Tickets for general admission, including all tours, are $32 for ages 11 and up, and $22 for ages 3 to 10. Make sure to check local events magazines at your hotel; they often have coupons. You can also purchase extras, like "swim with" experiences, but these tend to sell out, so reserve early if you're interested. Then, you can swim with dolphins, stingrays, and even nurse sharks!
The first tour we attended took place around shallow pools where we could admire local tropical fish and sea turtles. There are also enclosures with an alligator and a crocodile. Who knew that Florida is the only place on earth where these two species co-exist?
Most fun for the kids was watching one of the tour guides hand feed nurse sharks! Theater of the Sea also has its own private lagoon beach. The water is shallow close to the shore and slowly gets deeper farther out. It's a little cloudy because of the sand, but colorful fish fill the lagoon, which makes snorkeling here easy and very fun. There's lots to see underwater as schools of fish constantly swim by and underneath you—another great place to practice!
The kids are officially ready for some real Key Largo Snorkeling
And now time for the real thing! To visit the coral reef off shore, we booked a snorkeling boat tour from the John Pennekamp Coral Reef State Park in Key Largo—the first undersea park in the United States. It covers 70 nautical square miles of coral reef, seagrass beds and mangrove swamps.
The park was established to protect the only living coral reef in the continental U.S. Parking is $8 per vehicle. Just so you know, there's not much to see on land: just a large gift shop, a rental shed (for snorkeling and diving gear), and the boat launch. There's a small beach, but it doesn't have any sand, only sharp little stones, so be sure to bring water shoes if you decide to go for a quick swim before your snorkeling tour.
The real excitement is underwater! Snorkeling tours start at $30 for adults and $25 for children. There's no minimum age; however, adults must accompany children under 15, and everyone must (obviously!) know how to swim. There are various possible dive locations at the coral reef, and your boat captain will decide which one is best to visit on that day.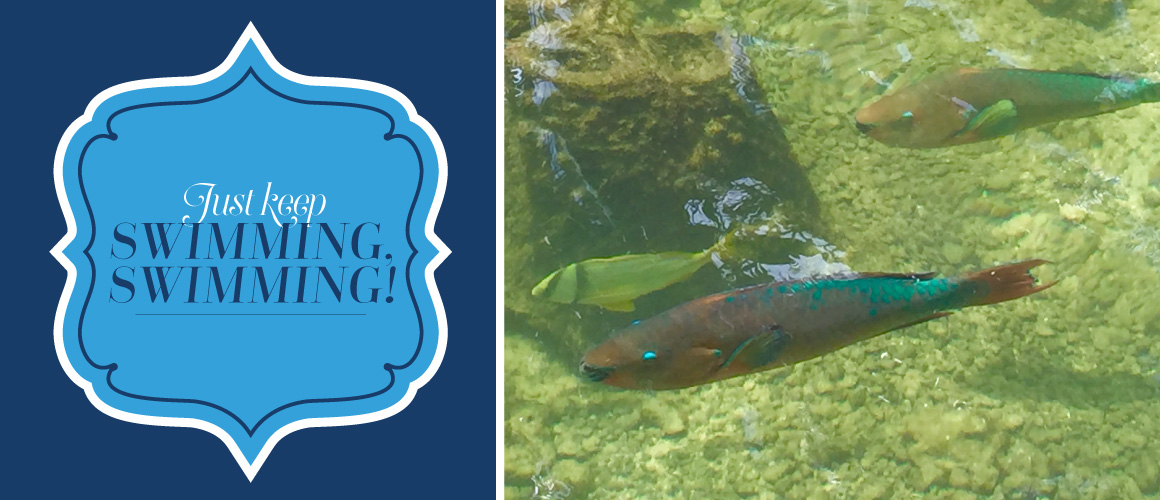 For our snorkeling tour, the captain took us to French Reef. Our boat carried 44 people and was manned by Captain Wade and Divemaster Bridget. Both were fun and professional. We felt safe and in good hands. There were other kids onboard, but our 9-year-old was among the youngest.
The boat ride took about 30 minutes through the mangroves and out to the open sea to reach the coral reef. Then Divemaster Bridget gave a short tutorial, and off we went diving into the ocean. I have to say that our kids were fearless, jumping right off the boat into the water (you can also climb down a ladder).
We swam around the coral reef for about an hour and a half. Our 13-year-old swam on his own, checking in with me every once in a while. He said he could find me easily, because I was the only one with a pink snorkel (good to know!). Our 9 year old swam either holding my hand or holding my husband's hand. Both kids were absolute naturals! They had a wonderful time admiring the beautiful coral, algae, and spectacular tropical fish. Lots of shapes, sizes, and colors. It was truly awe-inspiring…and so wonderful to share with our children.
Where should our next snorkeling trip be? Hawaii? Australia? And when should we all get certified for diving? The adventure continues!
---
Pin this for later!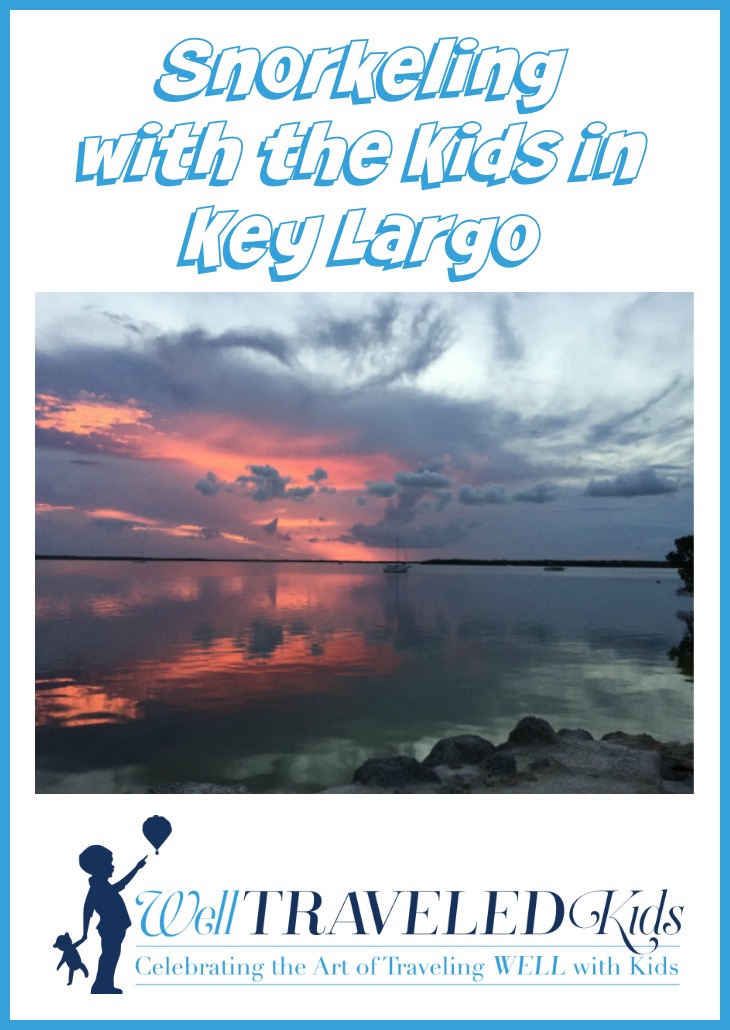 ---
Photo Credit: 
www.expedia.com
You Might Also Enjoy:
6 Perfect #NotToBeMissed Florida Stops
Everything is Awesome… Family Adventure at LEGOLAND Florida: 5 Tips for Ultimate Family Fun