My husband and I both learned to ski around age 4, so naturally, we thought it would be fantastic to get our daughter Reagan on skis as soon as possible (she is 3 and a half). My sister Joanna, her husband, and three kids (ages 5, 8, and 18) rent a cabin in Park City/Deer Valley every year. They are all great skiers. This year, we thought Reagan was finally old enough that we could all join in on the family fun.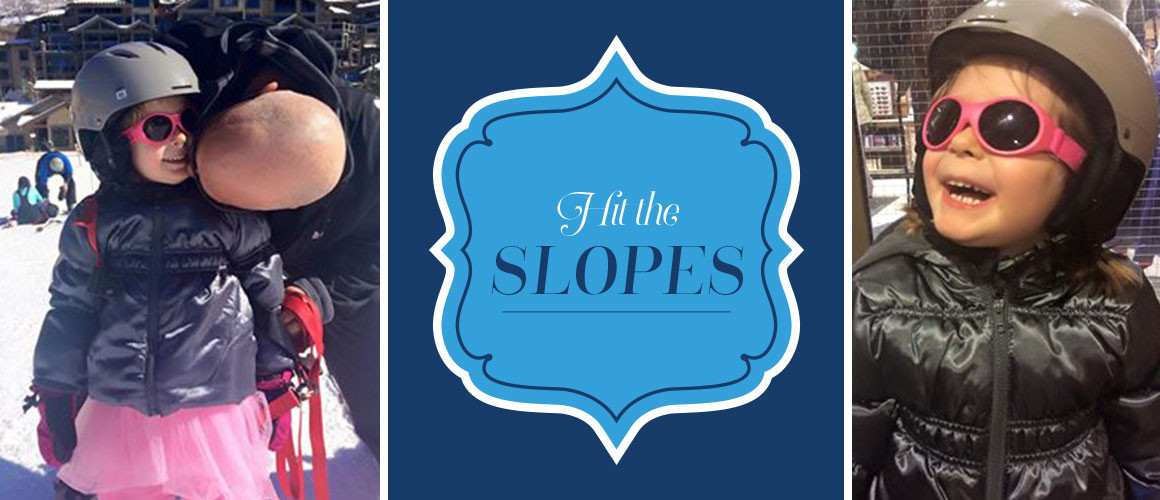 ---
The cabin rental was provided by
Park City Rental Properties
and it was magnificent. The three-story, lodge-like home had great amenities including a hot tub, a dining table for ten, 4 generous bedrooms, a washer and two dryers, and ski-in/ski-out capabilities about 20 yards from the front door. It was beautifully appointed to suit our two families. The set-up was perfect because both sets of parents got large bedrooms, the three youngest kiddos shared a room with a bunk bed and two twin beds, and the oldest child shared the last bedroom with a friend. There was certainly more than enough space for everyone.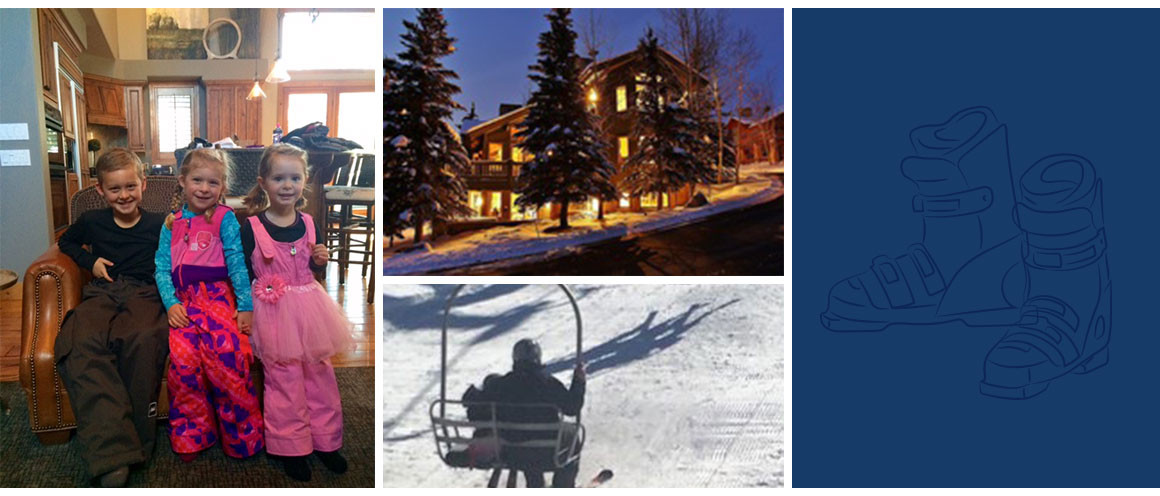 ---
When traveling with a toddler, I find that convenience is key. My sister agrees with this sentiment and placed an advance grocery order with
thegrocerygirls.com
which was delivered to the cabin. When traveling with our kids, we go through a lot of milk, orange juice, fruits, veggies, and cereal. Let's be honest, I also needed
Oreos
. Mommy was on vacation, too!
In the spirit of keeping things easy, our skis were delivered to the house by a company called Park City Ski Valet. They took our measurements in advance and showed up with all the gear that we needed-skis, helmets, poles, and boots.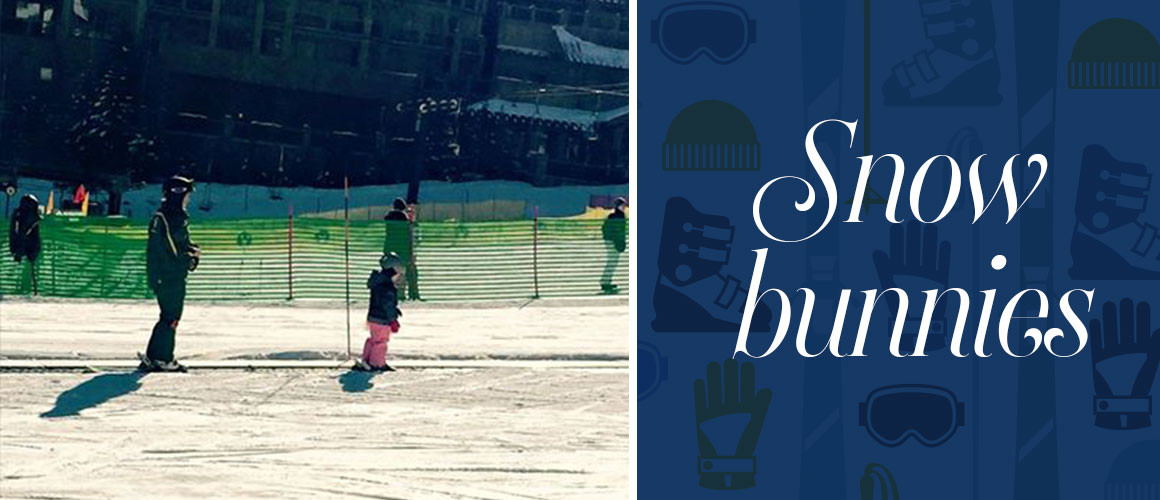 ---
I decided to sign up Reagan for a day of
ski school
on our first full day at Deer Valley. Drop off was at 8:30am and pick-up was any time until 4pm. The children's center had several rooms divided by age, a movie room, a large restroom with farm –style doors for safety, and an indoor play structure. During the day, Reagan was taken out for a one-hour, one-on-one private ski lesson with an instructor on the bunny slope and a nearby green-level slope. I was able to spy on her during her lesson. She did great! The ski school provided group lessons for older children, so Reagan did not get to ski with her cousins which was the only downside to the entire trip. Frankly, the one-on-one was most appropriate for her age. Next year! Overall, we thought the teaching staff was very patient, enthusiastic, and upbeat. After her lesson, Reagan was fed lunch in the children's center and enjoyed quiet rest time in the movie room with about 15 other kids her age. I went to pick her up around 12pm (I missed her!) and she informed me that she did not want to leave. WHAT?! I then enjoyed an adult lunch and went back to get her an hour later. She presented me with her "report card" from the day indicating what she had accomplished during her lesson.
Later that day, my husband took Reagan down an easy slope between his skis. He was sweating bullets at the bottom—lugging 45 pounds was an intense workout! We had purchased a Lucky Bums ski harness (basically reigns you attach to your child via a backpack) but my husband Mark wound up holding her under her arms. I think the harness will be great as she gets older and can stand/steer a bit better. For now, we will leave the majority of her tutelage to the professionals. Although, it was really adorable watching Reagan and her Daddy ride the ski lift together.
My husband Mark and I had a blast introducing the sport of skiing to our daughter. It was great to share this vacation with family, be active, and enjoy the great outdoors all at once. Two thumbs up for Deer Valley, Utah.