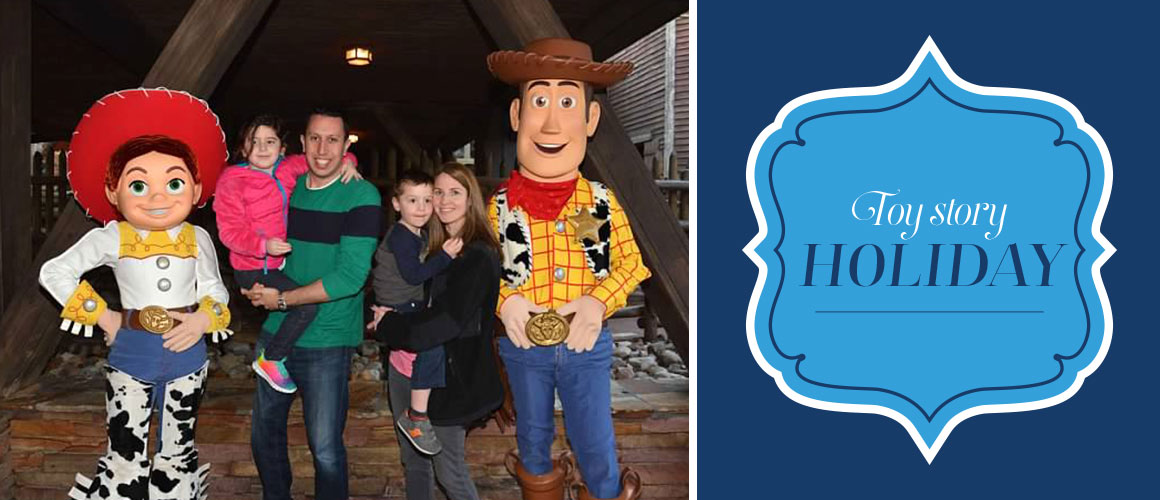 ---
Like the old real estate adage of "location, location, location," Disney World is all about "offseason, offseason, offseason." Not that you can't have a memorable experience whenever you visit (because you will), but if you really want to travel well to Disney World and get the most out of your vacation, visit offseason. For us, that was the weekend after winter vacation and before MLK weekend (so around January 10
th
), and it turned out to be very well timed. I've since began recommending Disney World in the offseason as a terrific family vacation!
Disney World in the Offseason
I remember when my wife initially said we should take our daughter to Disney World, and when I finally agreed to book the trip. (4 years and 1 son later!) For me, vacation means sitting at a pool or beach with the only meaningful thoughts being what cocktails to drink that afternoon or where to eat dinner that night. Disney World, as I initially thought, would be the exact opposite of a vacation – large crowds, long lines, and no relaxation.
Less planning required
The first lesson I learned is that everyone has their own tricks to maximize their experience at Disney World. From how many hours early you should arrive at the park, to what rides you should run to when the gates first open (yes, run). Friends share which character meals are must-dos (which we were told we probably would miss because we didn't make reservations 6 months in advance), to what App is the most accurate to track wait times on the rides. And while all these tips are helpful (to some degree), they are also overwhelming. Yet all this can be avoided simply by visiting Disney World in the  offseason.
---

Pure Disney Magic
We went from Friday morning to Tuesday afternoon. We bought the FastPass bracelets (well worth it) and spent months figuring out the best way to walk around the park. (Yes, there are websites that tell you that!) Oh and which rides were worthy of our FastPass selections. But once we got there, none of this really mattered. Without exaggeration, for the 3 full days and 2 half days that we spent at the parks, the absolute longest time we waited in line was 30 minutes. And yes, we went on the popular rides such as Seven Dwarfs Mine Train, Big Thunder Mountain Railroad, It's a Small World, Peter Pan's Flight, Tomorrowland Speedway, Star Tours, Soarin' (underrated best ride at Disney World), and so on.
We had our mandatory character meal at Hollywood and Vine (and there were several open tables when we went, so they weren't even booked on a Sunday for brunch). And we only waited in line for 20 minutes for lunch at Be Our Guest (wait times in peak season can be a couple hours).
---

Easy Disney Vacation
When all was said and done, and we made it back home, we realized just how "not stressful" Disney World could be when well timed. We made it on every ride that we wanted to try, ate at all the places where we wanted to eat, and met and took pictures with plenty of Disney characters along the way. My wife and I had a great time. And our daughter still talks about her favorite rides (Astro Orbiter and all rollercoasters – Great America, see you this summer). Our son says that his favorite part was going on the airplane (three out of four ain't bad). All of which was possible by a vacation that was well timed, and will definitely be well remembered.
Like this post? Planning a visit to Disney World in the Offseason? Pin it for later!