The Sanctuary Hotel at Kiawah Island Golf Resort yielded the best Mother's Day I have ever had. To provide some background information, Kiawah is an island off the coast of South Carolina and The Sanctuary is ranked the #1 U.S. Resort Hotel by Andrew Harper's Hideaway Report. The hotel has also received The Forbes Five Star Award. Its own website describes it as a 255-room "seaside mansion." My husband Mark, my daughter Reagan (3) and I spent the holiday weekend there primarily as part of a political event but also for personal enjoyment. I left feeling relaxed, rejuvenated, and refreshed as we drove our rental car back to the Charleston Airport (45 minutes). This hotel experience was perfect for my family; below are the top ten reasons why its an outstanding family resort.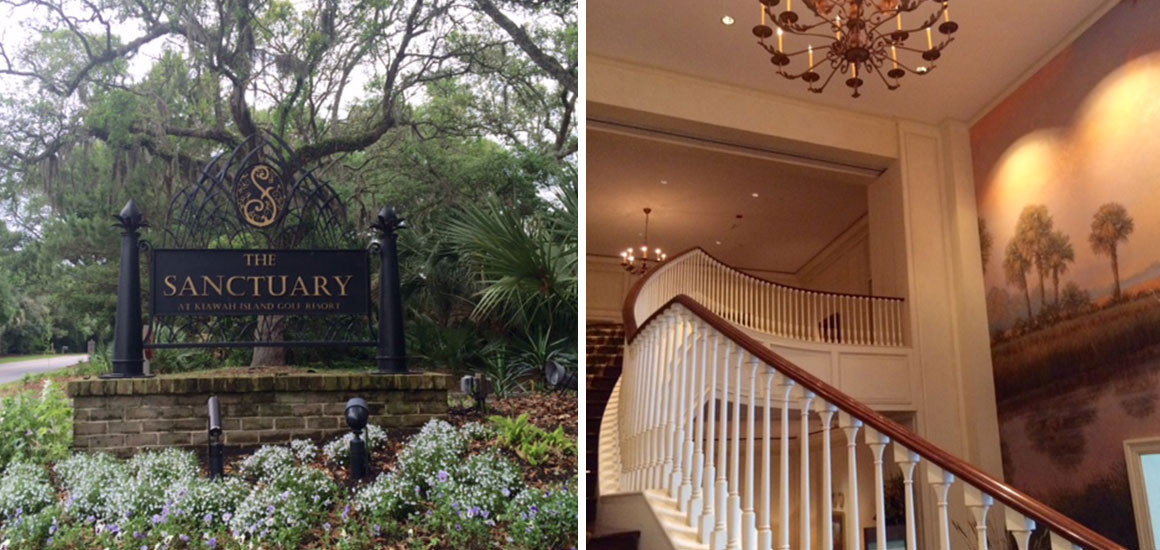 ---
10) The Welcome
The Sanctuary is matchless in terms of service. Upon check-in, my daughter Reagan was given a mermaid tote bag (that she could decorate—hello, craft!) filled with goodies (a stuffed turtle, crayons, etc.). When we got to the room, there was a plate of cupcakes with the inscription "Welcome to The Sanctuary, Reagan" and a personalized card. Needless to say my 3-year old now wants to live at the Sanctuary (so do I).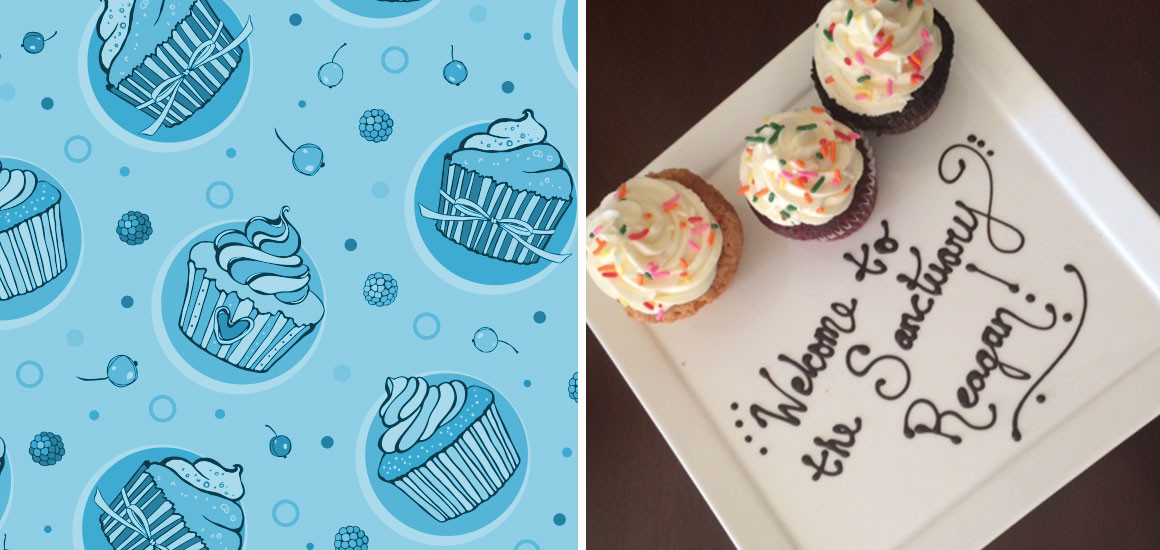 ---
9) The Décor
The resort is magically Southern. It is charming, it is elegant, and it is posh yet inviting. The grand foyer with a larger-than-life chandelier and idyllic view of the ocean, the landscape mural as a backdrop to one of the majestic staircases, the floral patterns, old portraits, and glassware—each work together to create a dreamy tapestry of the hotel's low-country theme.
---
8) The Food
The first evening of our stay, we had a group dinner with Congressman Kline and about 15 of his supporters at the Jasmine Porch restuarant. My daughter Reagan joined us (we obviously try to include her in everything that we do) and was able to select a meal from a great children's menu (she had pasta and chicken). I enjoyed a beet salad, fried oysters, incredible wine, and bread pudding that blew my doors off (I don't even like bread pudding…but my plate was CLEAN…I want more just thinking about it). Reagan fell asleep on my lap as a prolific guitarist with an outstanding range played live music for us—everything from Taylor Swift to the classics. The buffet brunch the next morning, also at Jasmine Porch, was just as good. Lox and bagels, biscuits and gravy, fruit, yogurt, cereal, sausage, bacon, eggs, omelets made to order, and much more was available for our choosing. The fresh orange juice was out of this world. The second night of our stay, we enjoyed a buffet-style meal in a banquet room with the same large group of Kline supporters. Two waiters brought out an elegant tray displaying an entire pig (an apple was politely tucked in its mouth). There must have been at least 20 side dishes to choose from including savory grits and mouth-watering mac and cheese as well as baked beans and a seafood stew. I tried everything and it was all delicious. The night ended with s'mores at the outdoor fire pit.
---
7) The Spa
There is simply not enough space here to reflect on the heavenly morning that I spent at The Sanctuary Spa. It was so good that I had to write a separate post on my experience there.
---
6) Kamp Kiawah
I was able to enjoy a few hours to myself at the spa thanks to the kids camp that The Sanctuary offers about a mile from the main hotel for guests ages 3-11 (there is a shuttle on-demand but we had a rental car). I had never dropped Reagan off at a camp before (I can be a bit of a helicopter), so I was a little nervous about leaving her. Miss Maggie and Miss Roddi assuaged my fears immediately. They were both warm and caring staff members. The ratio of kids was fantastic—there were about 10 kids there that day ranging from ages 3-7 and two counselors. Thirty minutes later, as I was drooling in my face cradle, Reagan was splashing in an Olympic-sized kid's pool, zooming down a toddler-friendly water slide, taking part in a treasure hunt on the beach, decorating a message in a bottle, and eating a hotdog lunch. I should note that Reagan does not swim yet, but she was able to safely participate in the very shallow pool activities.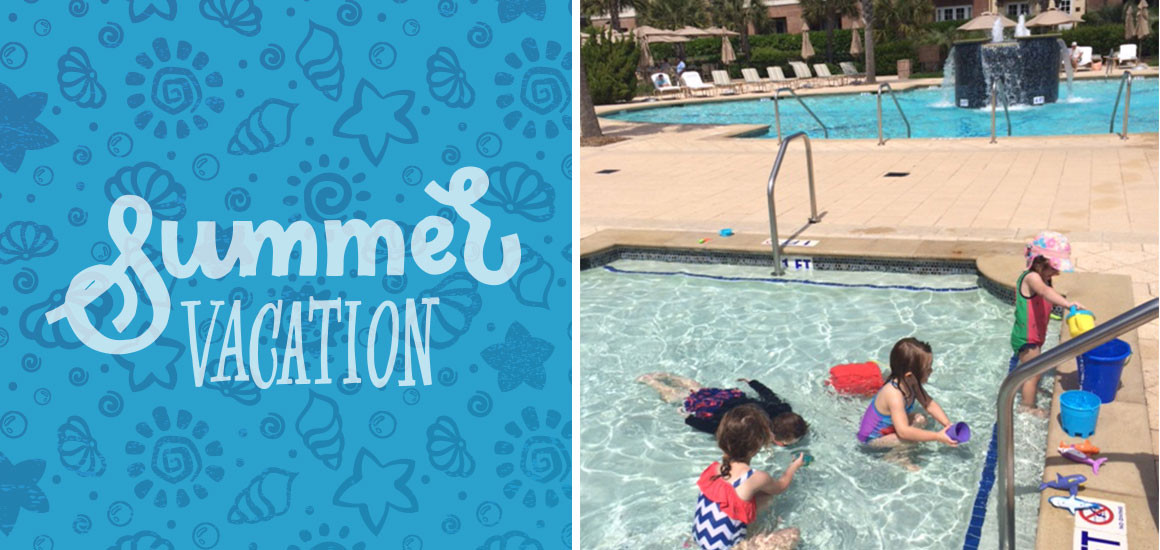 The staff changed her into her swimsuit, sprayed her down with sunscreen, helped her change back—everything you'd want them to do. She was all smiles when I picked her up at 12:30 and had made several new friends. For more information on the camp, click here: http://www.kiawahresort.com/recreation/kamp-kiawah
---
5) The Staff
I could talk about the hotel staff all day. All of the staff we came across were cheerful and friendly. Nearly all of them engaged Reagan in some way. The valet were quick and helpful. Room service was in the room within 20 minutes (thanks, Paulette!). The lost and found staff helped me locate the hair tools that I left in the bathroom days after my trip…I told you I was relaxed!
---
4) The Kids' Gift Shop
There is a gift shop in the hotel just for kids—total score! We picked up a few Melissa and Doug reusable sticker scenes and bath/pool toys.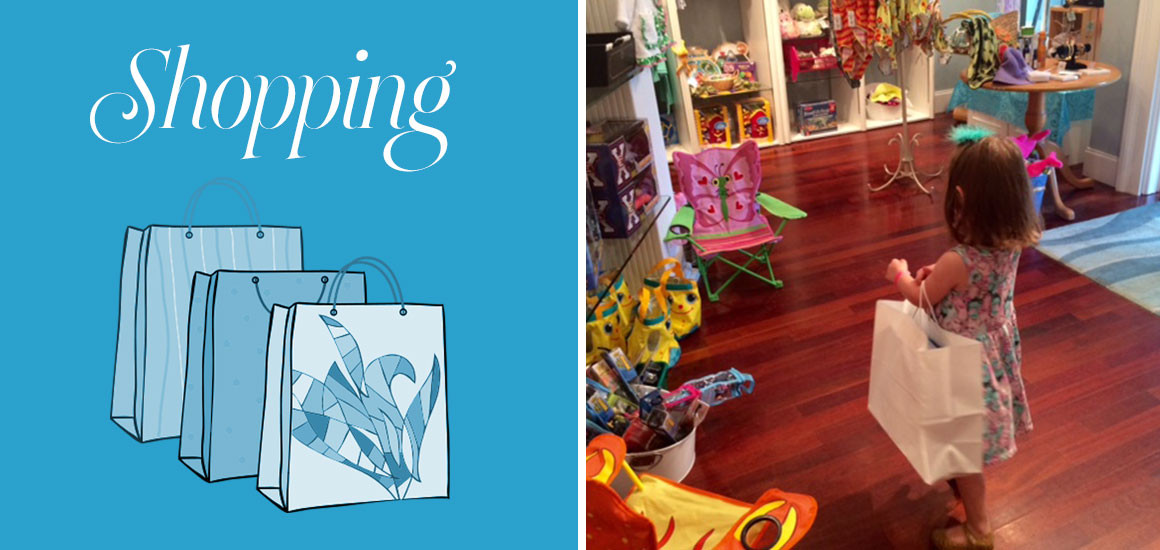 ---
3) The Room
Our oceanview room was insanely relaxing. I kept the patio door ajar most of our stay (there were very tall balcony railings and again, I am a recovering helicopter mom). We had two queen beds and a generous bathroom with both a shower and tub. Turn-down service included salted chocolate caramels that I might sell my soul to eat again. On the first night, I constructed my typical "nest" for Reagan which involves putting extra chairs and pillows around her bed to keep her from falling out. The next day, housekeeping put bedrails up on their own volition after seeing what I did. It was fabulous. The housekeeping staff was great (thank you, Michele!).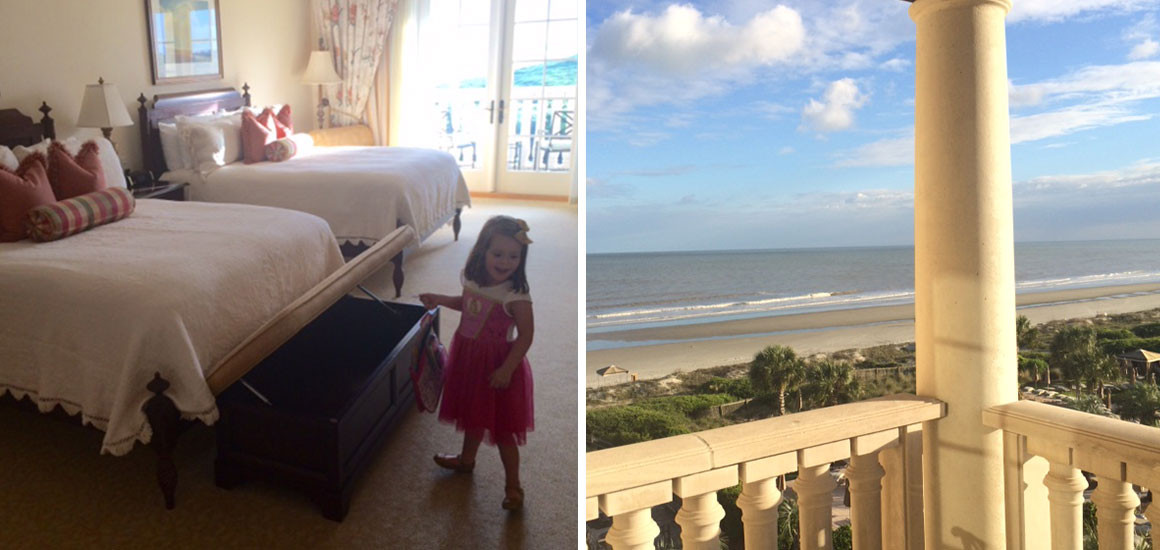 ---
2) The Pool
There are two large pools, one for adults only and the other for families. I love this concept from both perspectives. When I am alone at a pool, I enjoy peace and quiet. When I am at the pool with my daughter, I want her to laugh as hard as she can and squeal with delight as loudly as possible.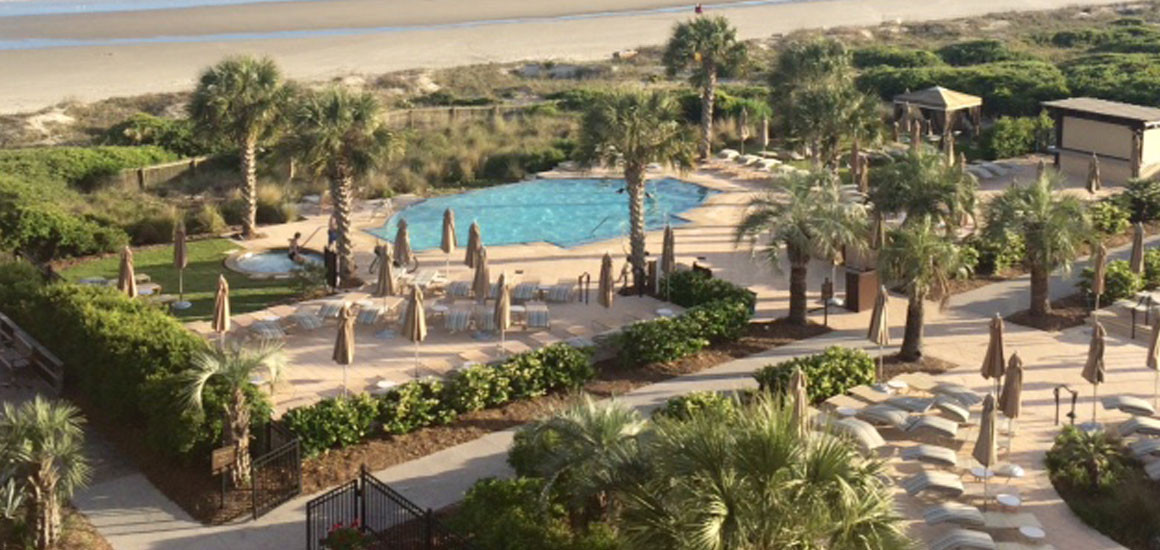 The set-up at The Sanctuary makes all of this possible. There is a great baby pool at the family pool that is literally one foot deep. Reagan spent a lot of time playing in there with her new toys from the gift shop and made another friend named "Reagan." I was able to lounge on the deck next to the baby pool and enjoy a pina colada. At one point there were about 8 kids in the baby pool playing "chefs." The kids were delightful. No trouble makers here.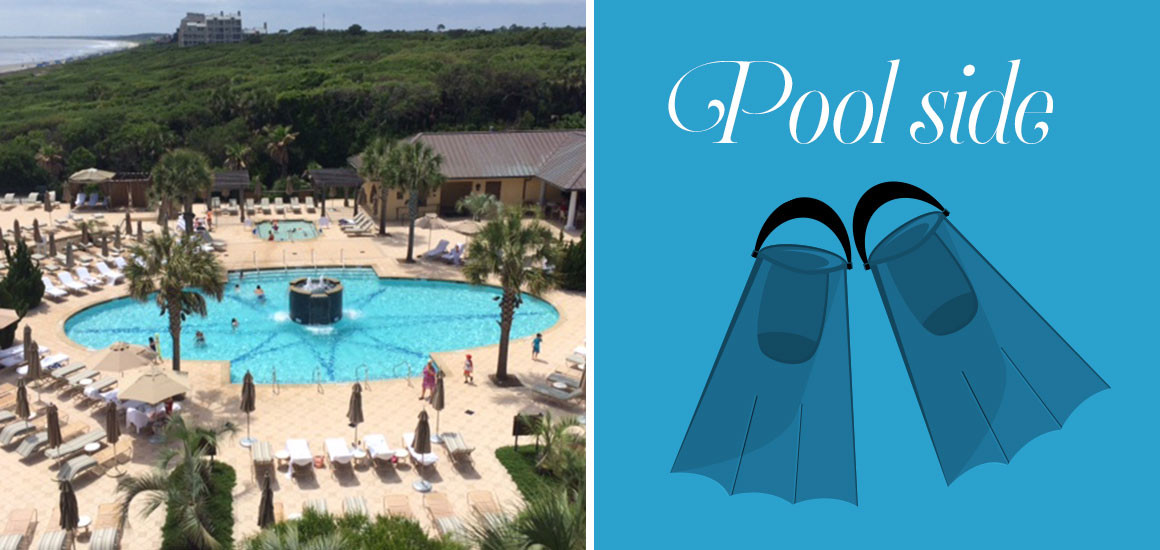 ---
1) The Beach
The Sanctuary is situated right on the beach and I should mention that this beach is ranked one of the top ten in United States. The sand is perfectly soft. The water, both temperature and temperament, is amazing for toddlers and small children because the waves are small and there is yards and yards of wadable ocean before the waves really start. Because it is so shallow, the water is warm (who likes cold ocean?). The hotel has umbrellas, towel service, and lounge chairs. There are hotel-issued sand toys set up every ten chairs or so. This is the perfect family beach. We will definitely add a few days onto our next stay solely based on how great this beach is.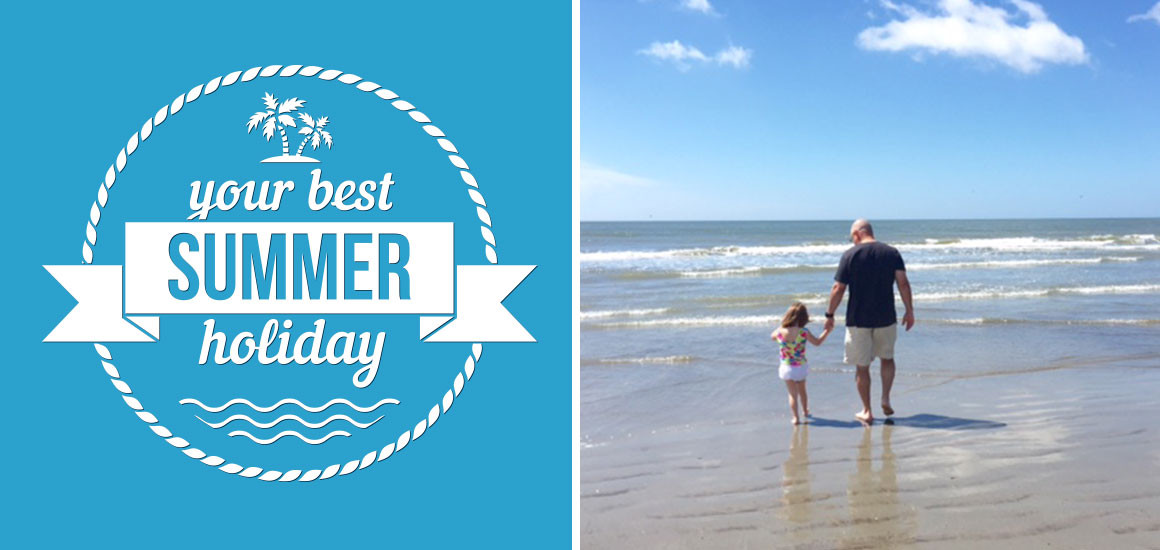 ---
I will return to The Sanctuary again for Mother's Day next year because my husband, daughter, and I had such a blast. Mark golfed (I should probably mention that there are beautiful courses that my husband compares to Scotland), I spa'd, and Reagan made several new friends. Next time, I would like to try the professional photography service at the hotel, explore some of the Nature Center activities for Reagan, navigate my way into Charleston, and sample a few more spa services! We just experienced the tip of the iceberg.
The Southern hospitality at The Sanctuary really can't be beat. I have sent many friends there and none of them have regretted it.