Although traveling out of the country with kids can sometimes be a bit stressful, a family vacation to Nassau takes the guesswork out of planning because of the vast array of family-friendly adventures. As their tagline says, #ItsBetter in the Bahamas!
I returned from a vacation to the Bahamas with my 5 year old son and we had a blast. So, I have compiled the top ten reasons to head to Nassau on your next family trip with the kids, and included my insider tips on how to get the most out of your family vacation to this amazing tropical island destination.
---
10 – Junkanoo Performance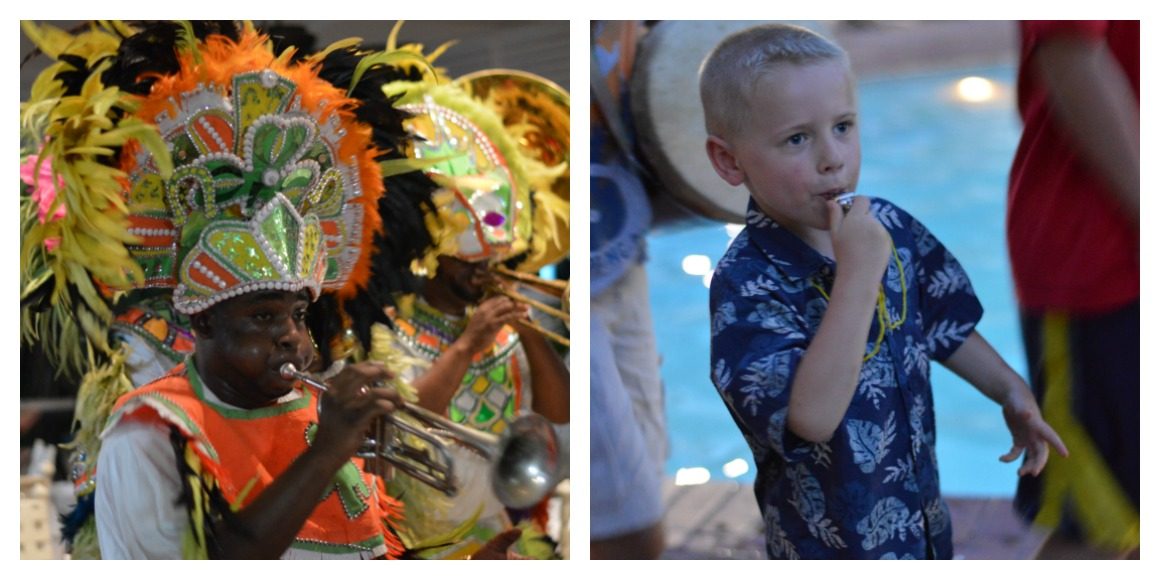 Junkanoo is an elaborate combination of celebration, carnival, dancing, performance and party. Most believe that its roots lie in the 3 day break slaves received around Christmas, where they would celebrate their freedom in colorful costumes and masks. I was fortunate enough to have a celebration right at our hotel!
The Comfort Suites Paradise Island hosted a party in the restaurant/bar area that featured singing, costumes, music and even fire dancing. The official Junkanoo Festivals occur at different times on different islands, so check before planning your trip if you want the full experience.
Insider tip: Comfort Suites is a hidden gem- for a fantastic rate, you are able to use all of the Atlantis facilities and receive a complimentary breakfast buffet every morning.
9 – Graycliff Chocolatier Factory Tour
As a kid, I always wanted to visit the factory from Charlie and the Chocolate Factory. The Graycliff Chocolatier tour is pretty darn close to a visit to the famed factory, and of course the smell is amazing!
Nestled near the luxurious historic Graycliff Hotel in downtown Nassau, this gourmet chocolatier takes kids on a tour of their chocolate making process. From cacao bean to chocolate bar, visitors will leave with a complete understanding of how chocolate is produced and maybe a sweet treat to take home!
Insider tip: If anyone in your group has nut allergies, make sure to let the tour leader know so they can accommodate you.

8 – A Bahama Mama
Ok, this one is for the moms and dads! Visiting Nassau with kids can be incredibly entertaining, but the parents need a little break. This fruity, tropical cocktail is a classic Bahamian drink. It was available on most menus, and is a perfect afternoon refresher after chasing kids all day long! Rum has a long history in the Bahamas, so you are truly indulging in a cultural tradition.  
Insider tip: Non-alcoholic Bahama Mamas can be made for the kids by using a combination of fruit juices.
---
7 – Marina Village Shopping
The walk alongside the marina is lined with all different types of shopping venues. From local crafts to designer boutiques, you can find a souvenir for friends or a new wardrobe for yourself. If you want to grab lunch or dinner after shopping, Bimini Road in the Marina Village serves traditional Caribbean food with live entertainment in the evenings.
The Oh Sugar Candy Store is a super place to cure your sweet tooth after dinner, or go more American with Ben & Jerry's (we spotted Adam Sandler there with his kids). There are dozens of multi-million dollar yachts to observe for daydreaming as well!
Insider tip: There are Junkanoo parades on Wednesdays and Sundays in the late evening- a great free event for the whole family!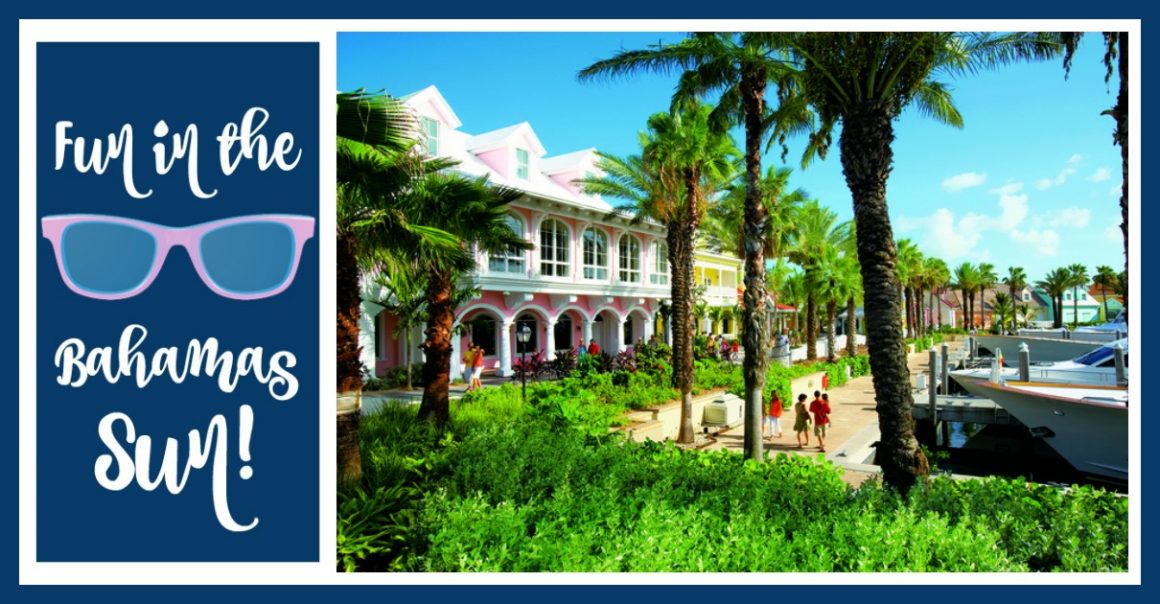 6- Marine Habitat at Atlantis
Where else can you see sharks, stingray, barracuda, eels, crustaceans, and more in the comfort of your hotel? No family travel to the Bahamas is complete without seeing the creatures of the sea! The Marine Habitat at Atlantis is the largest collection of its kind in the Caribbean, and one of the most impressive in the world. With more than 50,000 species, this attraction can make for an amazing afternoon when you need a little break from the sun.
Insider tip: Try this at night- it is so creepy-cool to see sharks lurking in the shadows!

5- Semi-Tropical Weather
The temperature usually stays between 70 and 80 degrees Fahrenheit year 'round thanks to the Gulf Stream and trade winds. Water temperatures also stay high, ranging from mid 70s in the winter to low 80s in the summer.
Insider tip: Stay hydrated in the warm weather- tap water is safe to drink in Nassau, and bottled water is sold all over the island.
4- Aquaventure Waterpark at Atlantis
Imagine a lazy river that isn't so lazy- this mile long adventure includes rapids and different levels to ensure enjoyment from beach bums and thrill seekers alike! The river winds through the 141-acre Aquaventure Waterpark at Atlantis, which features an array of pools, rivers, slides and splash pads for all ages and abilities.
Insider tip: Life jackets are widely available and free for everyone to use.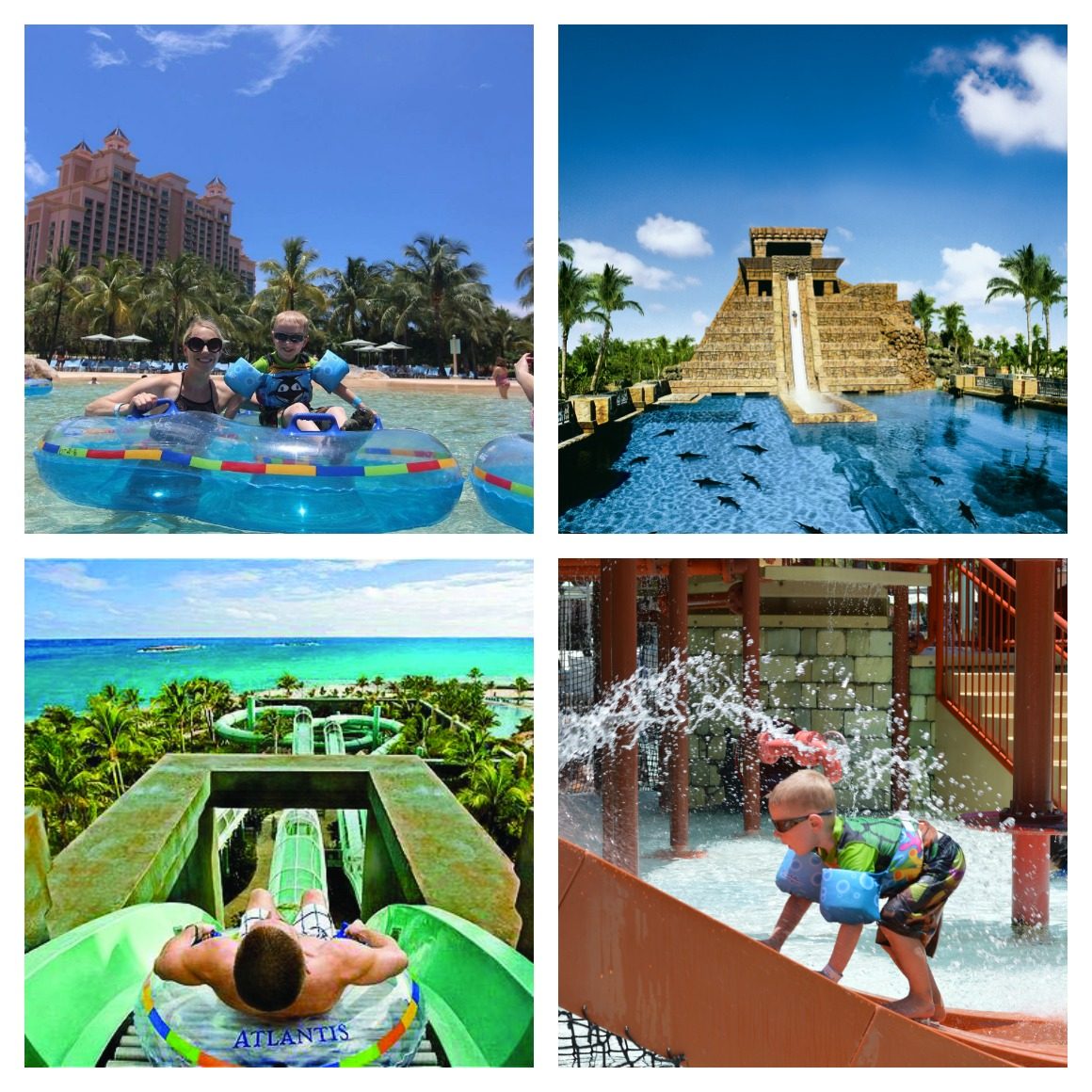 ---
3- Relaxed Atmosphere and Culture
Island time is definitely a real thing! In the Bahamas, I didn't see people rushing back and forth, stressed out and worrying. The Bahamian people are naturally easy going, frequently joking and displaying their incredibly sense of hospitality.
Insider tip: Check out the People-to-People program, sponsored by the Ministry of Tourism. This program matches natives of similar age groups, interests and professions with visiting tourists in order to give a sample of Bahamian life.
2- Pirates of Nassau Museum
Don't let the moniker "museum" fool you! This interactive tour of the Pirates of Nassau Museum is anything but boring thanks to the multi-level display of visual and auditory effects.
You are transported back to the year 1716 when pirates roamed the seas, and experience how they ate, slept, played and of course fought. The souvenir shop at the end is surprisingly affordable with dozens of pirate-themed goodies to let your kiddos role play to their heart's content.
Insider tip: There is one semi-scary part in the museum near the end where it is completely dark, so I quickly ferried my 5 year old through.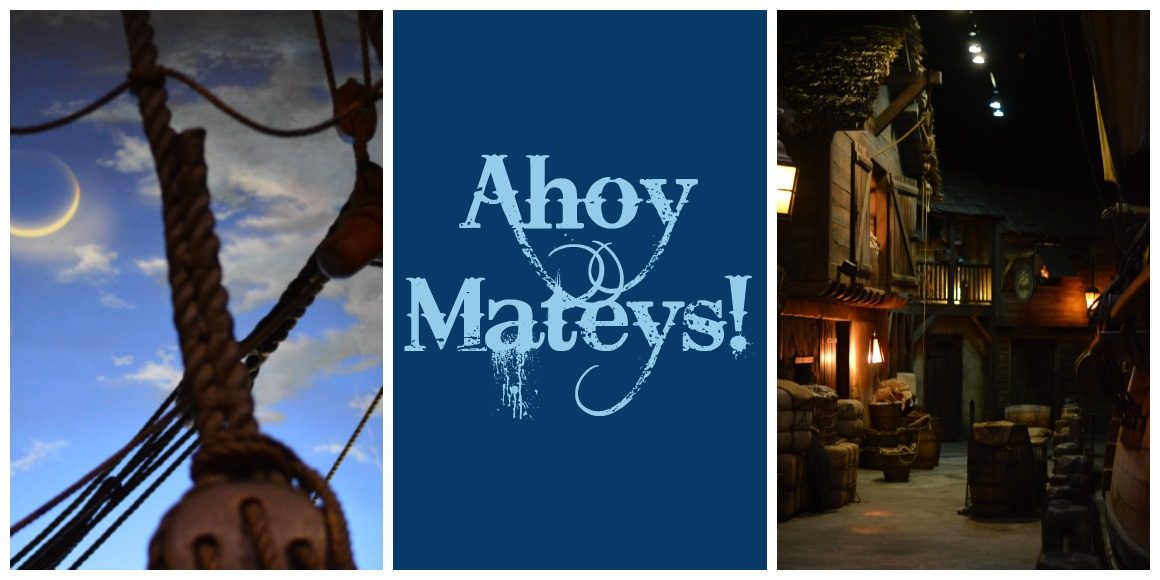 1- Shallow Water Dolphin Interaction
Has your child dreamt of swimming with the dolphins? My 5 year old declared that he not only wanted to swim with them, but wanted to snuggle with them as well. I didn't want to break his heart by telling him that dolphins don't snuggle, so decided to see what we could sneak in.
I didn't have to worry because he DID in fact get to snuggle and kiss them! The shallow water interaction allowed us to pet our new friend's belly, give him a kiss on the nose, and play games with him.
Insider tip: No cameras are allowed in the water, but you can purchase a disc of digital images to share with your group.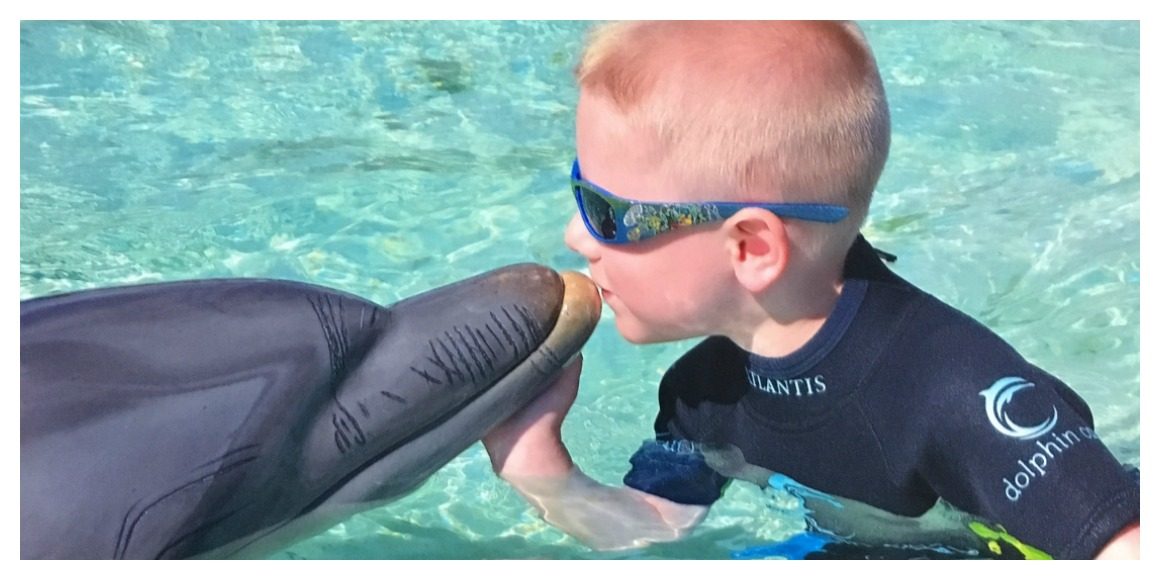 ---
Think you might enjoy a family vacation to Nassau?  Your kids will love the Bahamas!! 
Pin this for later so you remember it next time you are planning a family trip!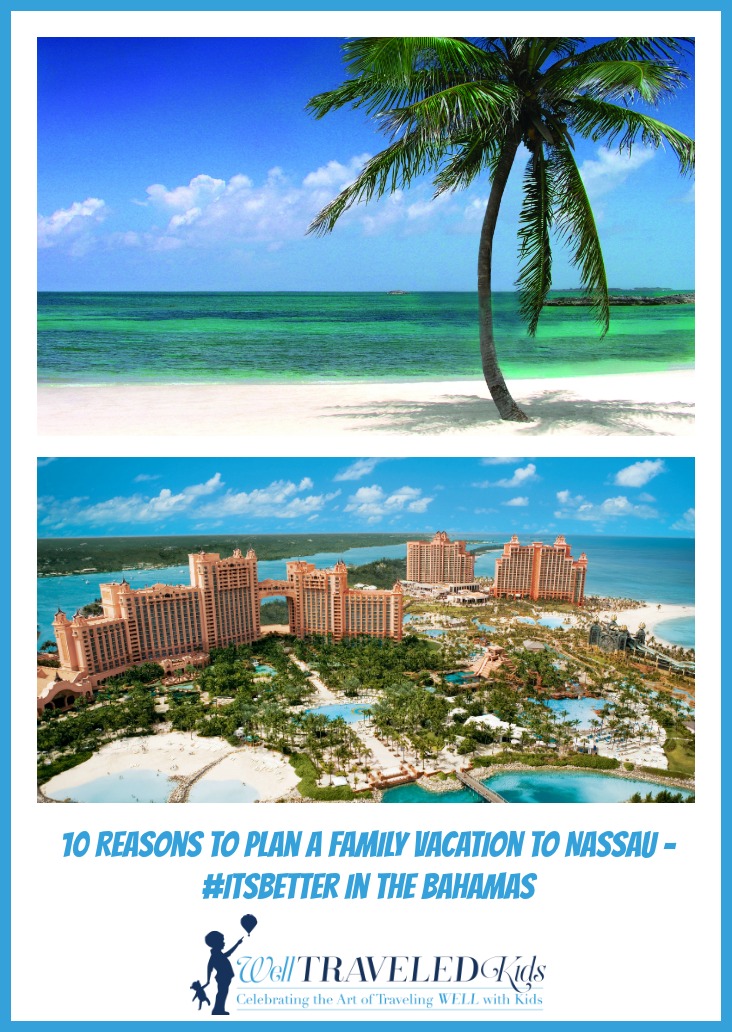 ---
A huge thank you to Nassau Paradise Island and their partners for sponsoring this press trip! All opinions are honest and my own.
---
Photos courtesy of TheNassau Paradise Island Promotion Board