My friends will tell you that I'm a big play advocate. My family and I check out the playgrounds in every city we visit when we travel. It's a fun way for our 4-year-old son Harry to experience the city around him at his level.
And now Chicago has an amazing new park to add to our itinerary. Maggie Daley Park in Chicago is the latest in a line of breathtaking city parks—but this one is extra special. Featuring panoramic views of Lake Michigan and the Chicago skyline, the park focuses entirely on children, just as the late Chicago First Lady did throughout her life.
The park is Maggie Daley's legacy, and it is definitely #nottobemissed for families visiting Chicago. Anybody with kids in Chicago has been watching this park be built, and while some of it remains under construction, a sprawling playground, rock climbing walls, and picnic area are now open to the public to come play.
Plus, the location is super convenient—an easy walk from Michigan Avenue, the Loop, or wherever you're staying downtown.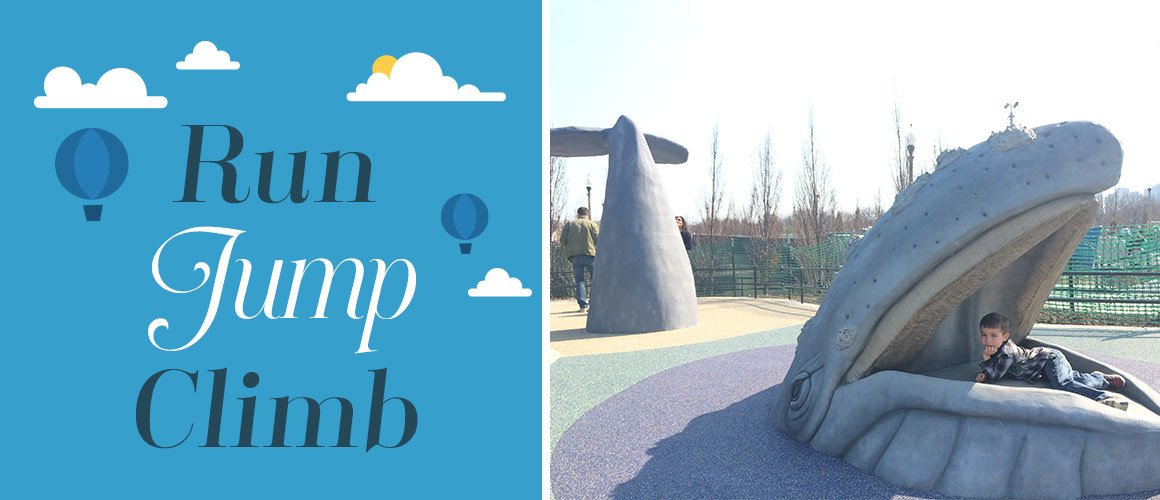 ---
I visited the park for the first time a month ago with my husband and Harry. We could have walked from where we were staying at Wabash and Lake, but for the fun of it,
we drove over in the Virgin Hotel's bright red Tesla
, and proceeded to spend the better part of the afternoon exploring the park's maze of bridges and slides, towers and swings, and even a giant whale.
Harry absolutely loved it, and I won't hesitate to say that Maggie Daley Park is perhaps the most incredible, beautifully planned park I've ever seen for kids.
That said, the giant park can also be a tad overwhelming for parents trying to keep track of energetic little ones. So before you head over, take a look at my top 7 tips for thriving at Maggie Daley Park.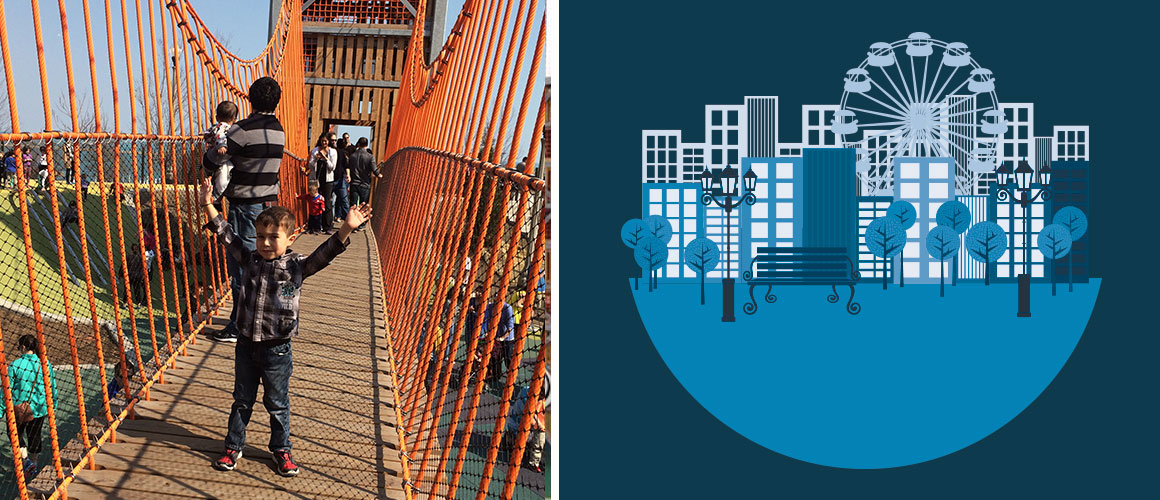 ---
Tip no. 1:
 The park is swarming with families and children, and isn't supervised by professional staff at all. Have a plan in place for keeping track of your kids especially little ones. Dress them in bright colors (i.e. neon orange) that you can see from a distance. And wear something bright yourself, so that they can spot you in a crowd.
Tip no. 2: Before one kid runs for the swings while the other takes off for the slides, set a meeting spot. Pick a landmark that's easy to identify, and meet there in case anyone gets separated.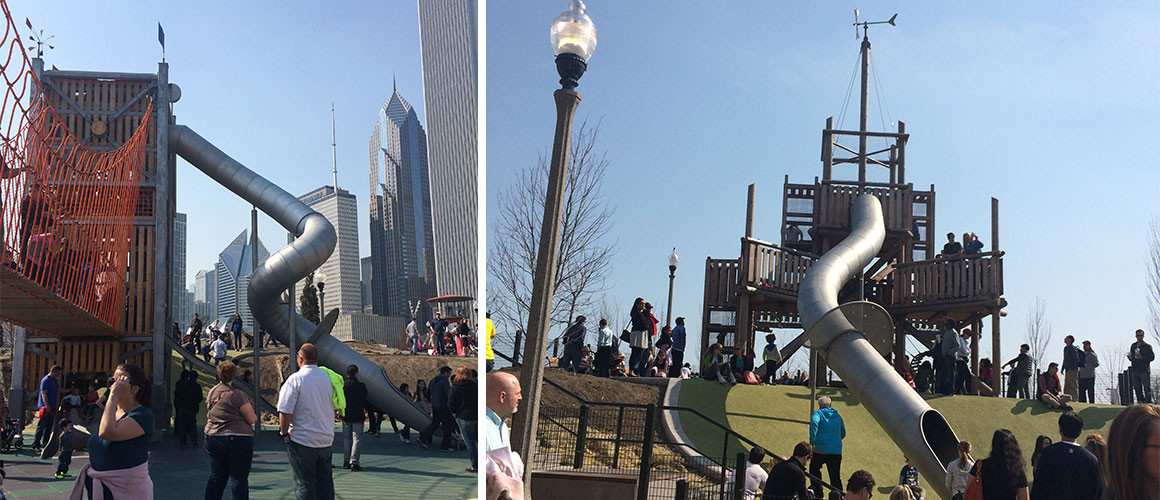 Tip no. 3: If you're visiting with very young kids, give them a name tag with your phone number on it. Stow it in their pocket or attach it in the collar of their shirt, and make sure to show them where it is. That way, if they get lost, they can give their name tag to a helpful adult.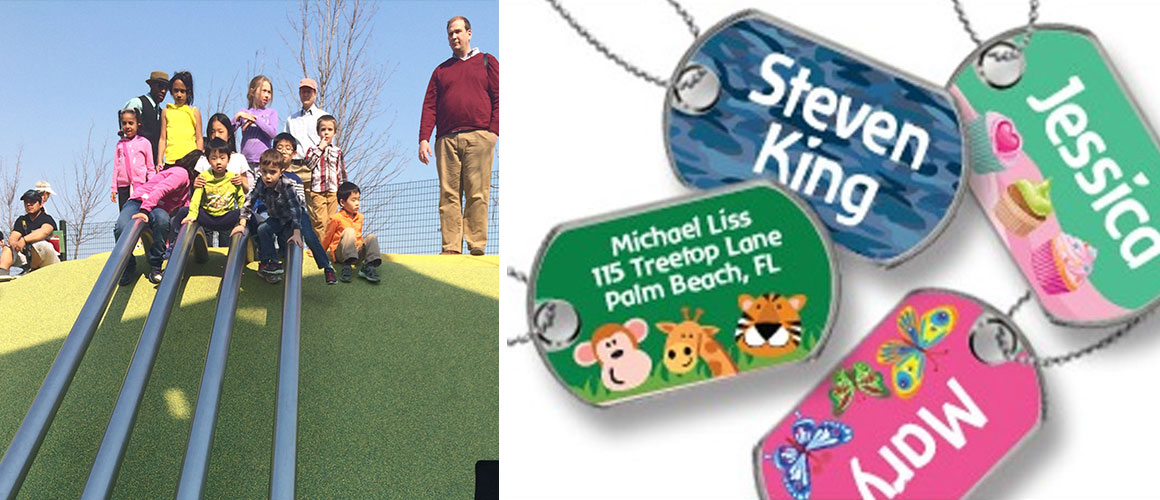 Tip no. 4: Bring a cooler with drinks and snacks. We stayed an hour and a half on our first trip to Maggie Daley Park. We could've played all day, but we got thirsty. Instead of having to leave, pack a picnic and take advantage of the beautiful lawns and picnic tables.
Tip no. 5: Wear tennis shoes, not sandals. Flip-flops can make some areas—like the bridges—more difficult for play. Nobody wants to spend precious playtime getting bandaged up.
Tip no. 6: If you can, go during the week. Start your morning at the park before everyone gets there, so you can experience all it has to offer. Then, end your day with a concert at the nearby Pritzker Pavilion, or cool off splashing in the spitting face fountains in Millennium Park.
Tip no. 7: Be ready to have a great time. Maggie Daley Park is going to be one of the most amazing parks you've ever seen—for big kids and little kids alike. Get ready to play together for hours upon hours.