We fell in love with the luxury hotel babysitting service, Sitters In A Second, Inc. when we called on them for the first time in South Beach, Miami, Florida. I wrote then that I wouldn't hesitate to hire them for future trips to Florida, as well as California.
In business for more than 20 years, Sitters In A Second, Inc.  has exclusive babysitting relationships with top luxury hotels and resorts in Florida and California. The company recruits experienced babysitters from college campuses and conducts extensive background checks and in-person training with them.
As a result, the sitters provide thorough, thoughtful babysitting experiences, and give more of an enthusiastic, fun, camp counselor experience than the average babysitter. My 4-year-old son Harry had fallen in love with his sitters in Miami, and I'd fallen in love with their emergency forms, training, and attention to details that make each kid unique (like allergies and preferences).
---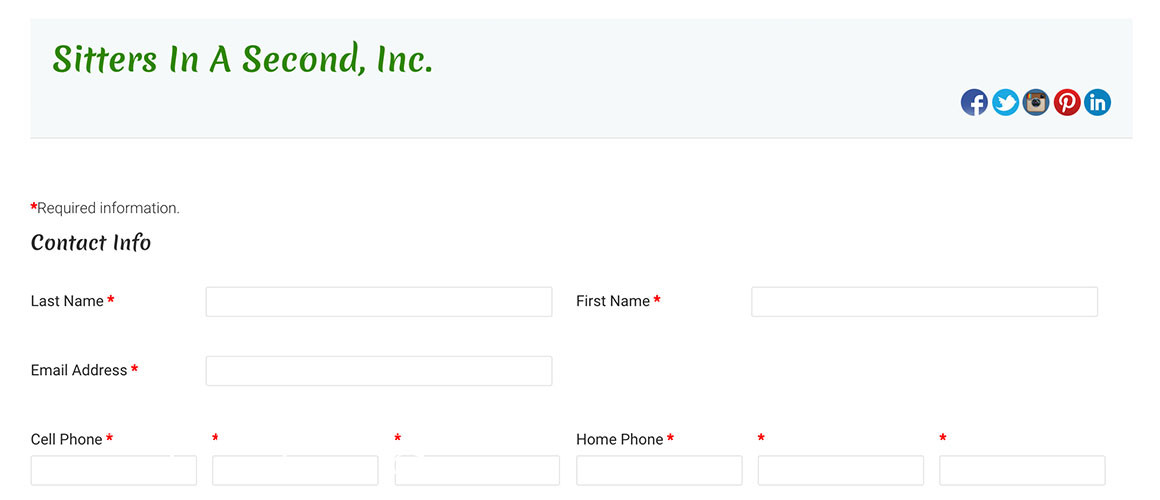 ---
So when my husband and I were in Southern California last week with Harry, I made good on my word. My husband and I wanted a date night, and after a week of traveling and experiencing the Diamond Celebration at Disneyland , I sensed that Harry could use a change in program, too.
Sitters In A Second, Inc. was available where we were staying—the Ritz-Carlton Laguna Niguel —and it meant the world to me to know we could call on a provider we'd trusted before.
I filled out the easy online paperwork babysitter request to set the time and details. Harry was thrilled.
His excitement continued through our sitter Becca's arrival. She checked in at the concierge and arrived at our room dressed in the same white polo shirt and with the same paperwork (medical waiver, contact information) as our sitters in Florida.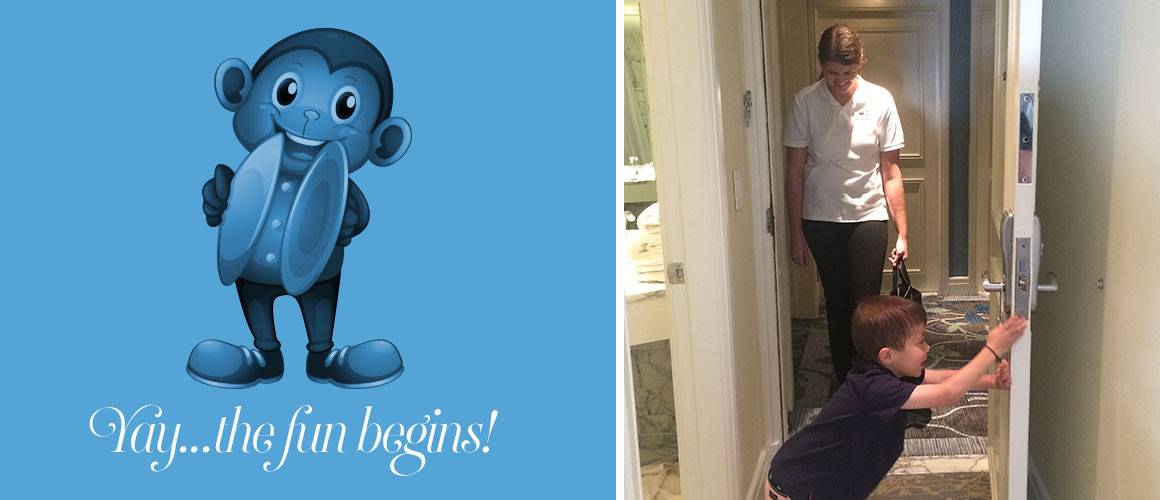 ---
That consistency impressed me, as did Becca's personal background. She had graduated with a degree in early childhood education and had worked with Sitters In A Second, Inc. for the past three years. I never would have found Becca on my own in my travels. Sitters In A Second, Inc. did the vetting for me.
While my husband and I celebrated our eighth anniversary with a romantic dinner at the Ritz's signature restaurant, Raya, Harry and Becca colored and played with stuffed animals and action figures. They went for a walk to the park, and then out for a more casual dinner. Harry was smitten.
When we returned to our room, Harry was sound asleep, and everything was clean and tidied up. We thanked Becca for enabling us to enjoy a quiet, romantic evening, knowing that our son was well taken care of.
Harry woke up the next morning asking where Becca went—and he still talks about her a week later. Clearly, Sitters In A Second, Inc. is a great brand I now know I can trust on both coasts. And just as I pledged after my first experience, I can't wait to try them again in my family's future travels to other cities they service.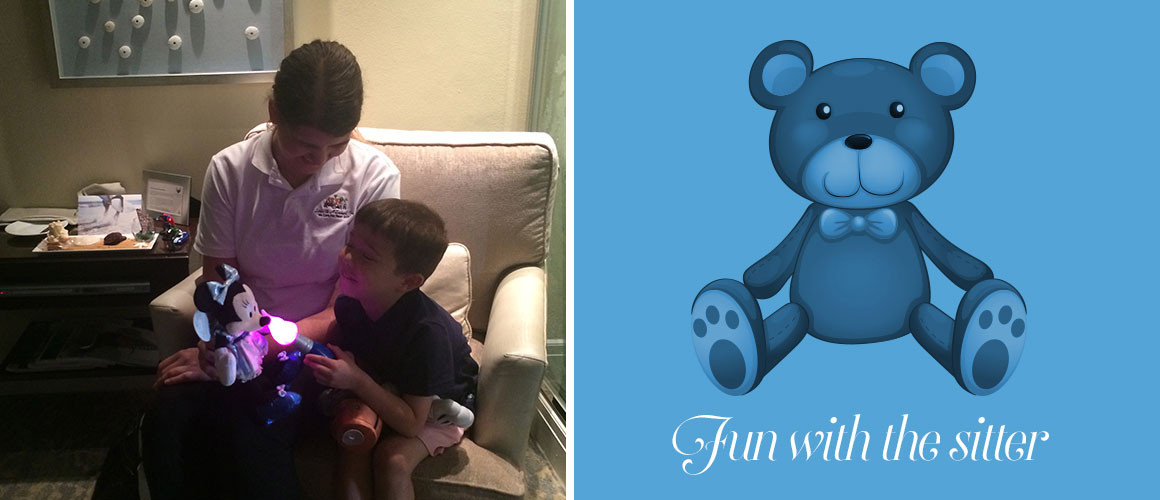 ---
We received complimentary babysitting from Sitters In A Second, Inc. for purposes of this review. As always, I give my honest opinions no matter who is picking up the check.
For more information on hiring Sitters In A Second, Inc. check out thier website www.sittersinasecond.com
Sitters In A Second, Inc hotel babysitters are currently available in the following locations:
FL Locations – Palm Beach l Ft. Lauderdale l Miami l Orlando
CA Locations – Newport/Laguna l Santa Monica/Marina del Rey l Palm Springs/Rancho Mirage /
Beverly Hills/Los Angeles
Coming Soon: Washington D.C., Naples, FL, San Francisco, CA