On a recent family road trip to Toronto, we decided to pop over to the gorgeous Niagara Falls for a night on our way home. Famous for being the most popular honeymoon destination in the world, I wasn't sure what it would be like for kids. I discovered that at 5 years old, my son Harry was the perfect age to love every minute of our first family visit to Niagara Falls.
Since we've returned, I've had several friends ask if we'd recommend a family vacation to Niagara Falls. The answer is YES!
Here are some tips for making your family trip to Niagara Falls unforgettably fun!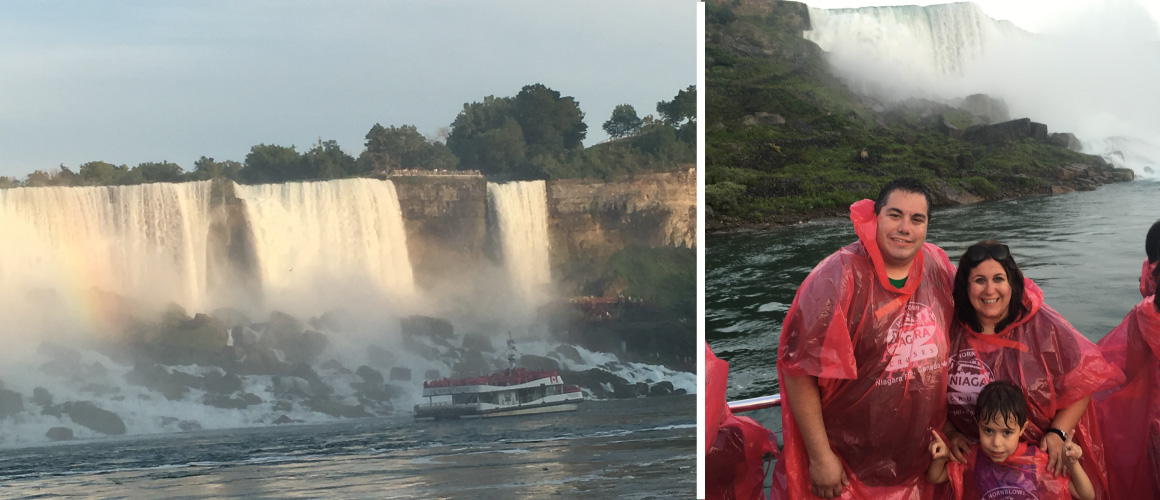 Experience the falls from the Canadian side:
It's worth crossing the Rainbow Bridge to Canada! It's no big deal to drive or walk across the bridge (but you do need a passport). The best views of Niagara Falls are from the Canadian side. Trust me

Cruise into Niagara Falls:
Take the boat ride. We had an unforgettable family fun experience aboard the Hornblower Niagara Falls cruise. What a rush! We could have taken that ride again and again, especially on a hot summer day. The cruise was inexpensive and only lasts about 20 minutes but it's an exhilarating unforgettable memory that your family will always cherish!
Check out the awesome fireworks:
When planning your trip, be sure and check the Niagara Falls website for fireworks dates and times because you don't want to miss them. When we visited, they were running fireworks on Wednesdays, Fridays, and Sundays.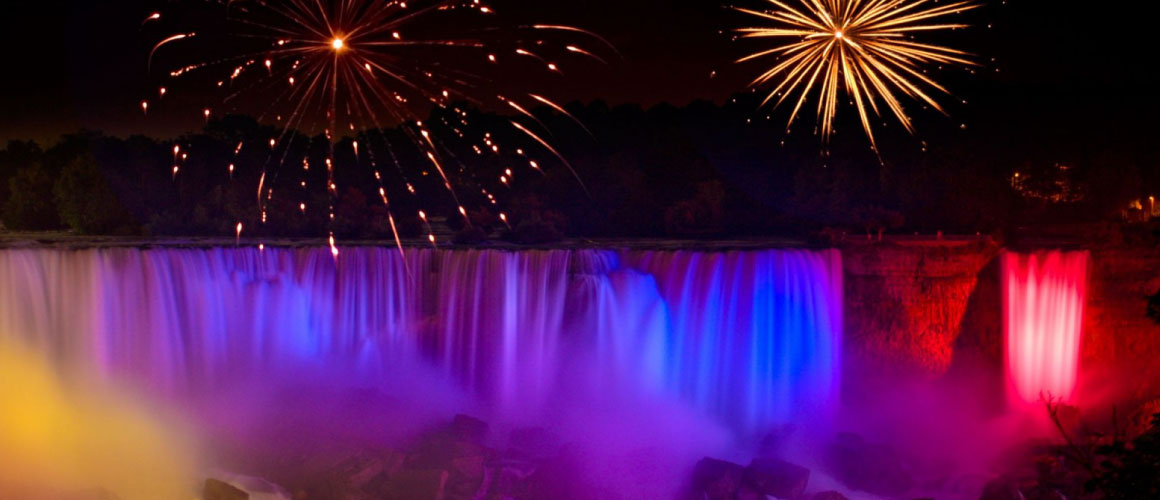 Book a weekend at a hotel with a view on the Canadian Side:
Niagara Falls is a fun family vacation spot for a few days. I wouldn't spend a long vacation there, but it's absolutely perfect for a night or two. When you are planning your family visit to Niagara Falls, make sure to book a room with a view of the falls. We stayed at Sheraton on the Falls, featuring views from our room of both the American and Canadian falls. When we opened our windows, we could hear the relaxing rush of the falls. If you don't book a hotel room, at least go to one of the hotels with great views for lunch or dinner. Pick a restaurant that looks out on both falls from higher up. It's a gorgeous and unforgettable perspective.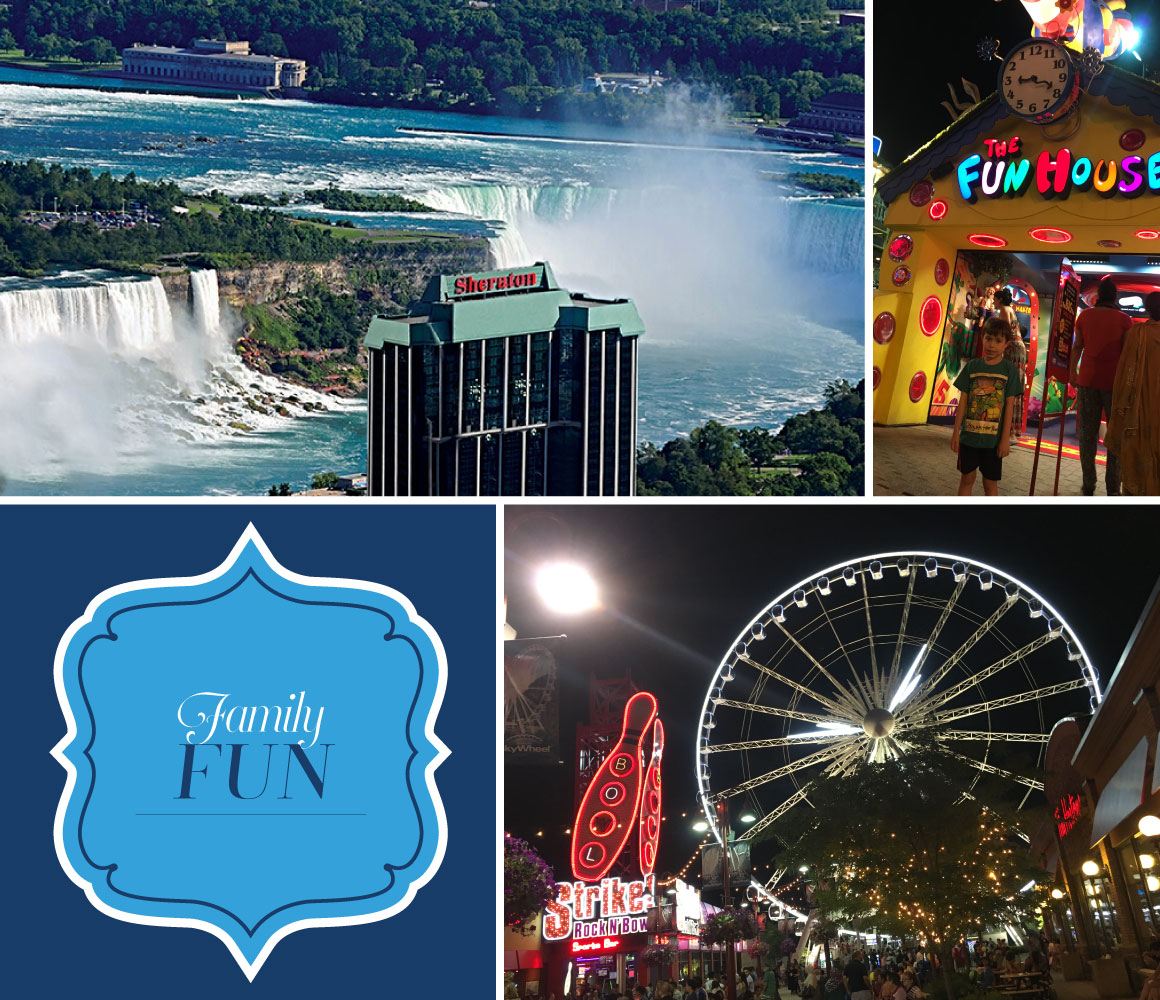 Embrace the cheese factor:
Absolutely be prepared for a cheesy world of mini golf, water parks, wax museums, haunted houses, junk food galore, arcades, and souvenir shops. The town around the falls felt to me like a kiddie version of the downtown Las Vegas Fremont Street experience—but for kids and open till 2 a.m.! We embraced the cheesiness for a night and had a blast as a family challenging each other at the Harry Potter-ish Wizard Glow in the dark Mini Golf, playing video games, and enjoying the rides. There's fun for adults, too. If you have big kids or a babysitter, adults can hit the casinos for some fun of their own.
Plan a side trip to Niagara-on-the-Lake for fabulous wine tasting:
If you're into wine (especially ice wines), you're in for a real treat. Niagara wine country is just 20 minutes away from the falls. We stopped at the Inniskillin Winery to tour and taste on our drive from Toronto. Harry loved seeing all of the grapes and playing a little soccer with other kids outside while we tasted our favorite ice wines. He wouldn't have been game to spend the day stopping at wineries, but he was intrigued by stopping at one!
---
Considering planning a family Visit to Niagara Falls? Pin this for later!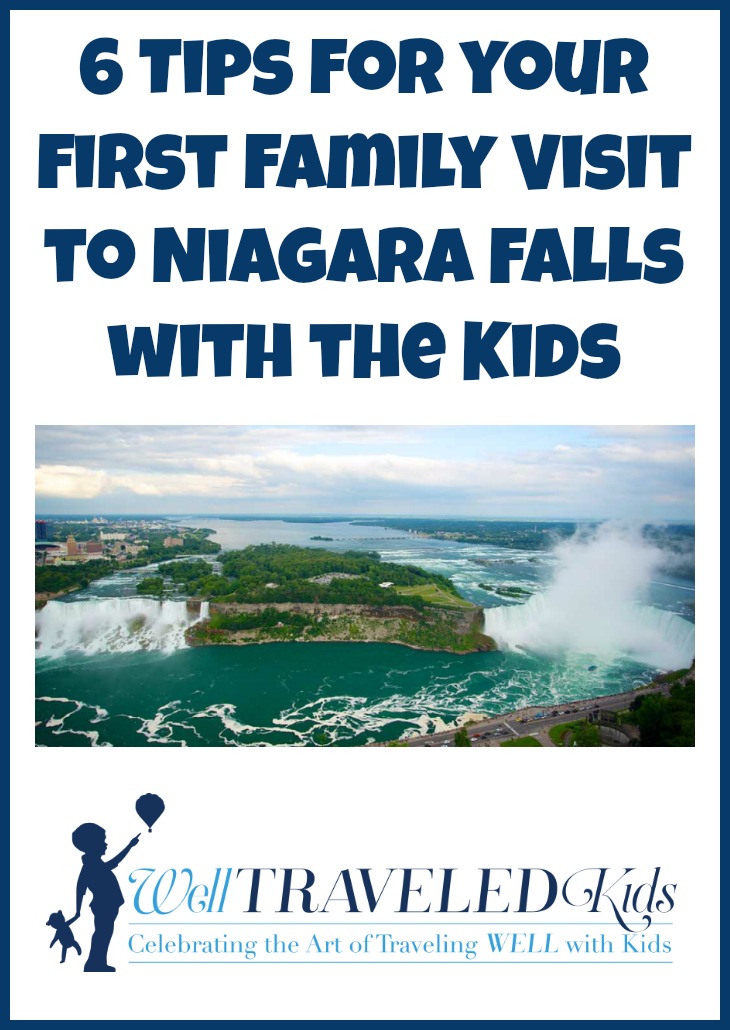 ---
Photo Credit:
Niagara Falls
,
Fireworks
, 
Sheraton
,