One of the things I remember best about a childhood vacation to California is the Hearst Castle Tours. It's not often you get to visit a real castle in the United States, so I was super excited to take our son Harry to this place I so fondly remembered. Hearst Castle is a great experience for kids and adults, and our whole family loved visiting. Keep reading for our best tips for visiting Hearst Castle Tours with kids.
Savvy Tips for Visiting Hearst Castle Tours with Kids
Hearst Castle History
Hearst Castle was built by 1920's media tycoon William Randolph Hearst. He ran his newspaper empire from this coastal estate, which he was inspired to build after visiting Europe with his mother at the age of ten. Phoebe Hearst had a love for European art, history and architecture which later inspired William Randolph Hearst to build this castle and fill it with tapestries, artwork and sculptures similar to what he saw on his childhood vacation to Europe. As the mom of a well-traveled kid, I loved that Harry could see what childhood travels could inspire later in life.
Another Hearst Castle tidbit that I loved is that William Randolph Hearst used a female architect to build his castle, which was practically unheard of at the time. Julia Morgan was one of the first female architects to rise to prominence and her work can be seen in over 700 locations in California and Hawaii.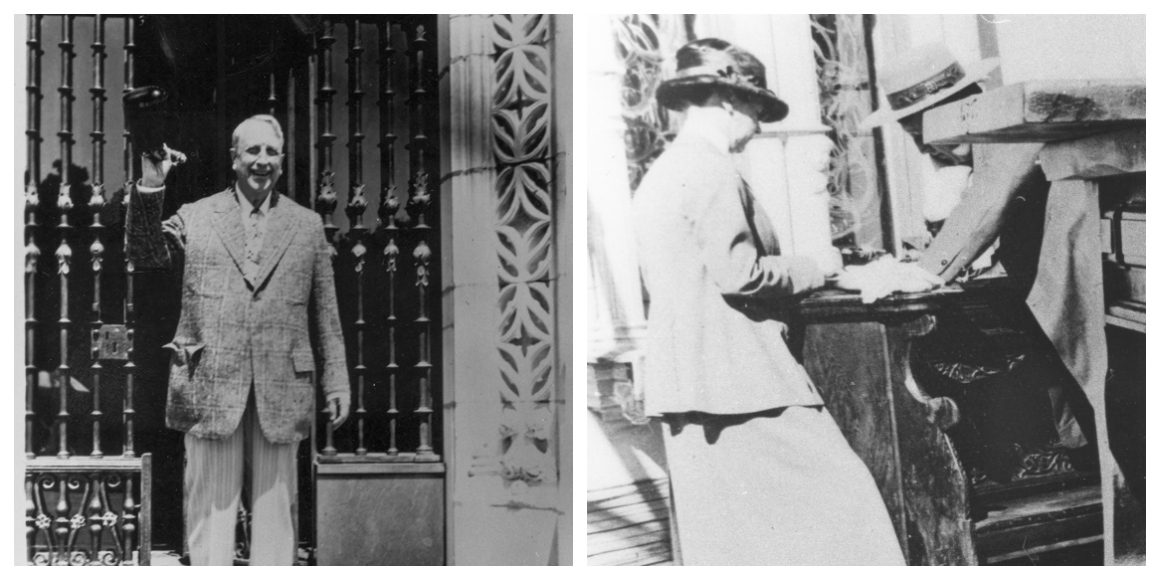 Hearst Castle Tickets
Hearst Castle is located in San Simeon, about 40 minutes from San Luis Obispo where we stayed on our California coast road trip. There are not many towns near Hearst Castle, so you definitely want to reserve your tour tickets in advance. You don't want to drive all the way there to find it's sold out!  So, be sure to go online and book your tour times in advance. They are open 365 days a year, but their weekend times do sell out. There are limited Hearst Castle discounts available, for veterans or large groups, but you can also check nearby hotels, which may offer Hearst Castle packages.
Hearst Castle Tours
There are at least half a dozen different Hearst Castle tours to choose from, and they are broken out by which parts of the castle you get to see. If your kids are older, you can easily choose more than one tour. But if you have small children, one tour might be enough for them as it's a lengthy time commitment. We chose the Grand Rooms Tour for our family and it was perfect for my 7 year old.
Be sure to arrive at least 25 minutes before your scheduled tour time. Arriving early will give your kids time to use the bathroom and have a snack before your Hearst Castle tour begins. You have to line up to get your tickets and armbands and then you'll board a tour bus for a 30 minute drive up to the castle. Most tours are about an hour. Afterwards, you'll then have as much time as you like to walk around the grounds and take photos before catching a bus back down the hill. Be sure and check out the Neptune Pool on your way to the bus. Harry loved seeing the gold tiles around the pool. Plan to be up on the hill at the Castle for least two hours.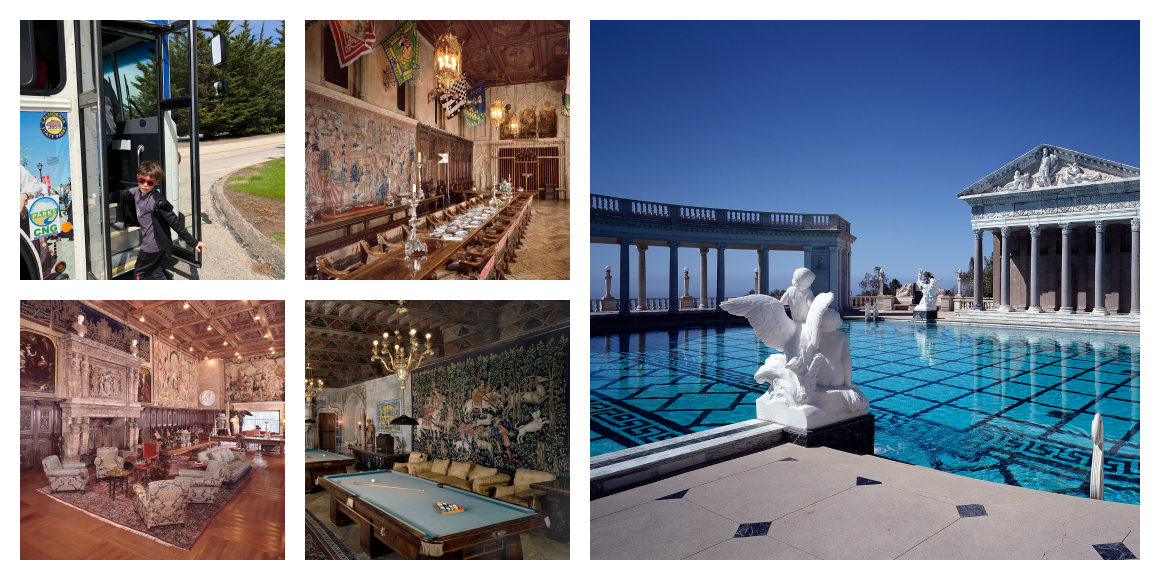 Hearst Castle Tours Visitor Center
Plan some additional time to check out the Visitor Center after your tour. Don't miss the Hearst Castle Theater, where you can watch the full story behind Hearst Castle on a five-story IMAX movie screen. The IMAX film is 40 minutes.  It's a terrific story that will hold the attention of your little ones.
There's also a gift shop, cafeteria and you can view the photos taken of your family as you board the bus to the castle. I recommend saving all this for after your tour as you'll be excited to see the castle when you first arrive. Once you've completed your tour, you can watch the movie, hit the gift shop and grab a Hearst Beef burger at Chief's Galley Cafe.
Hearst Castle Family Travel Tips
Here's some of our best tips to make your visit to Hearst Castle with kids go smoothly:
Bring bottled water – you can't bring any other food or drink on the bus

Eat a big meal before you go so you can spend a lot of time at the castle. There is no food allowed up at Hearst Castle.

Dress in layers. Our June visit had chilly 60-degree temps at the bottom of the hill, but it was sunny and hot at the castle.

Bring Sunscreen as you'll likely spend time walking around outside, too.

Give your kids their own camera for the day. They'll love taking their own pictures of the castle.

Wear comfortable shoes for walking up and down stairs and hills

Plan to be at Hearst Castle for a minimum of three hours.The guided portion of the tour is indoors and lasts about 60 minutes.  The Bus ride up and down the hill is about 30 minutes each way and the movie is 40 minutes. With a one hour tour, our total visit was 3 hours, 45 minutes.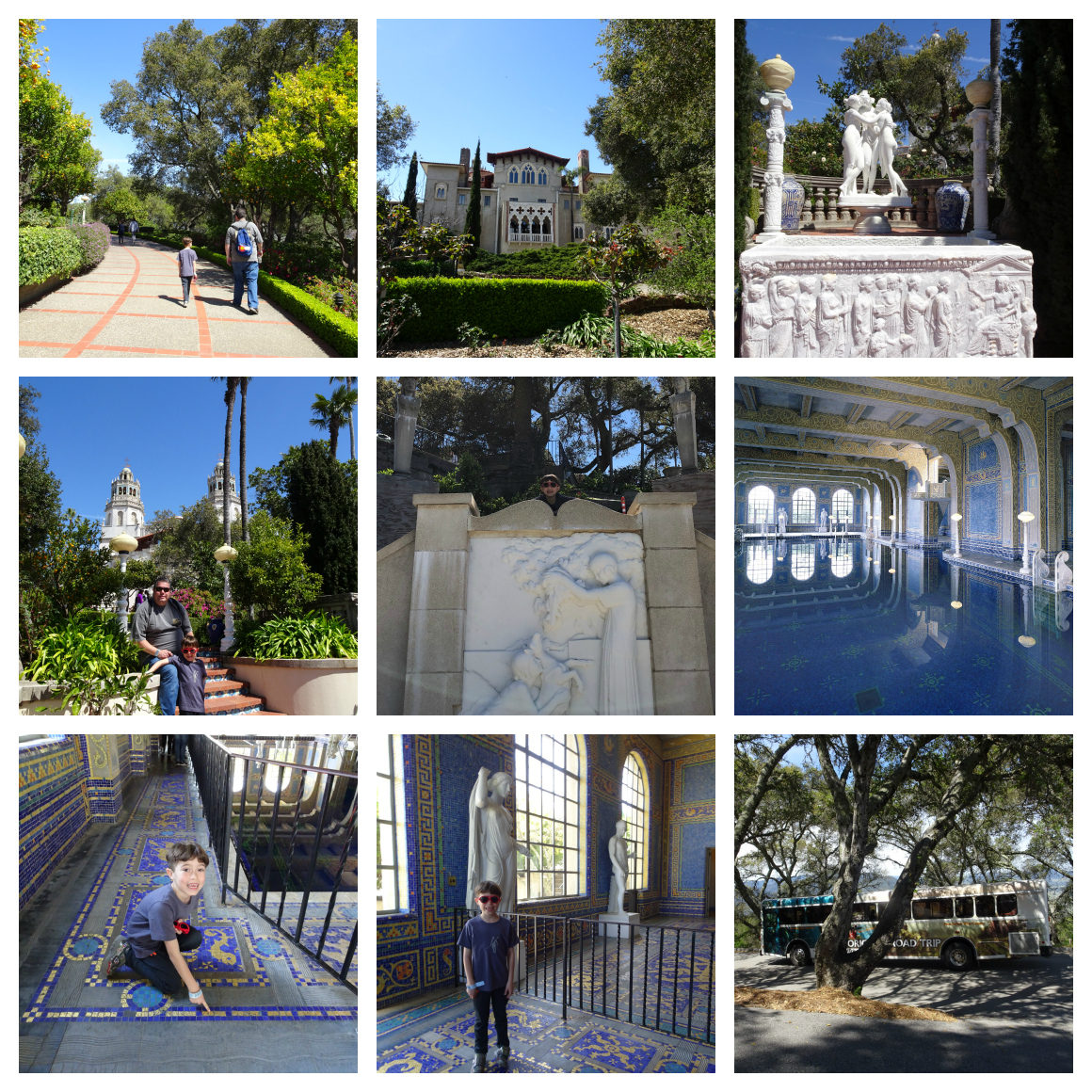 An Unforgettable Family Visit to Hearst Castle
My 7 year old son Harry loved our visit to Hearst Castle and it was really cool to see the castle through his eyes. Seeing his reaction to the architecture and the landscape, as well as seeing which stories he picked up on was super fun for my husband and I.
From the adult perspective, we were in awe of the story of William Randolph Hearst and how his vision was brought to life so many years ago without the modern conveniences and technology we have today. Learning how they built a castle on top of a mountain, importing artwork and relics from all over the world, is really an inspiring story. I highly recommend visiting Hearst Castle with kids on your next California family vacation!
---

Planning on visiting Hearst Castle with kids? Pin this for later!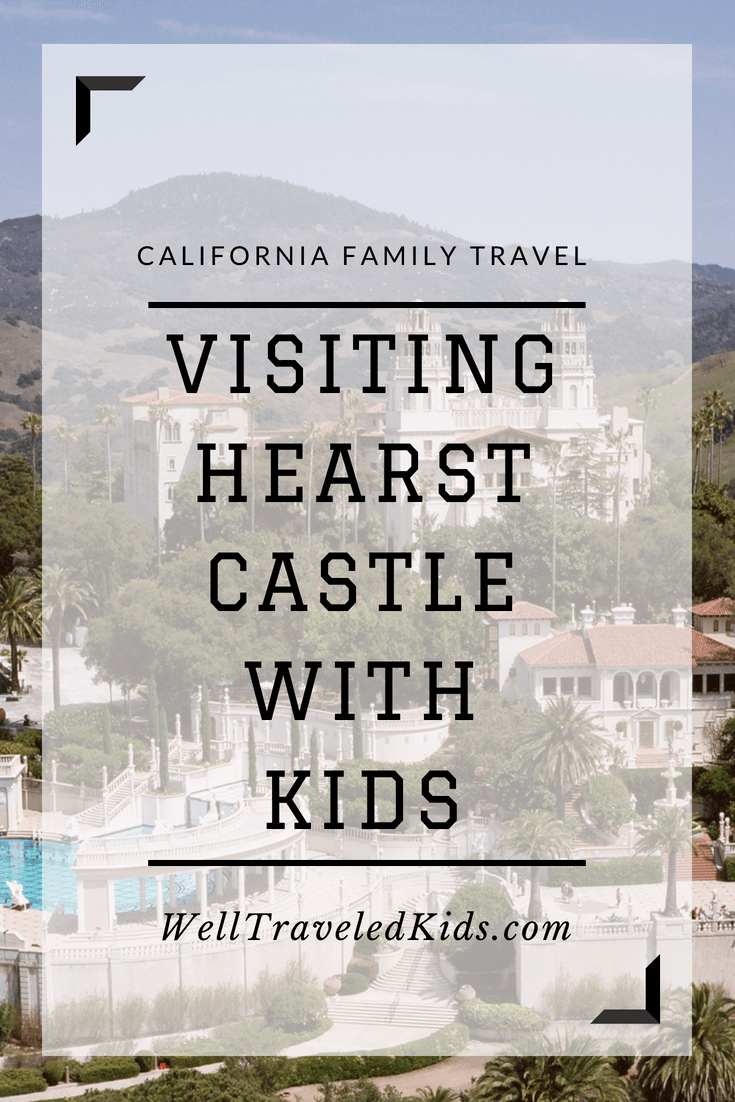 ---
Photos courtesy of Hearst Castle/California State Parks
Disclosure: Thank  you to Hearst Castle for granting me complimentary tour tickets for purposes of this review. All opinions are my own
You Might Also Enjoy:
The Ultimate Luxury California Coast Road Trip with Kids
Top 6 Reasons to Visit Northern California's Newest Kid-Friendly Nature-Meets-Luxury Destination