Landing on the Island of Hawaii
When we first landed on the Big Island of Hawaii, all I saw was black lava and rock everywhere. Our family had traveled to Hawaii many times before, but had never spent any time on the Big Island.
I wasn't sure what to make of it. The ocean served as an anchor, but there were none of the palm trees or lush greenery I'd grown accustomed to. All I could see was long stretches of highway surrounded by black rock. Why did we leave Kauai? I wondered.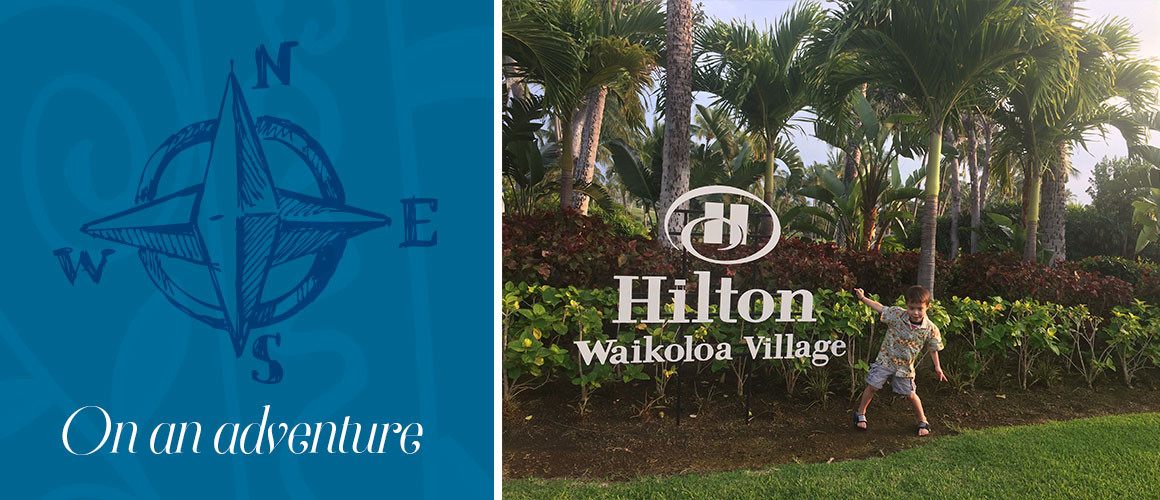 Welcome to the Hilton Waikoloa Village!
Before long, I had my answer. We arrived for our week-stay at the Hilton Waikoloa Village, awe-struck by the sprawling, lush grounds that included multiple hotel towers, restaurants, shops, and pools.  Harry was so excited to explore the vast property via monorail and boats.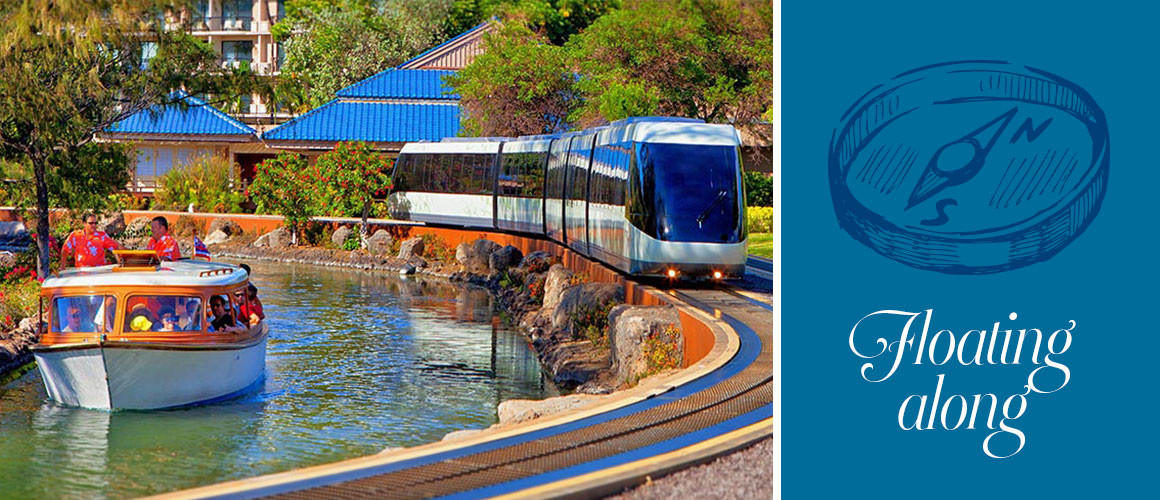 My parents had stayed here the year before, and gushed over what fun Harry would have playing in the water and watching trainers interact with the dolphins. Of course, they were right.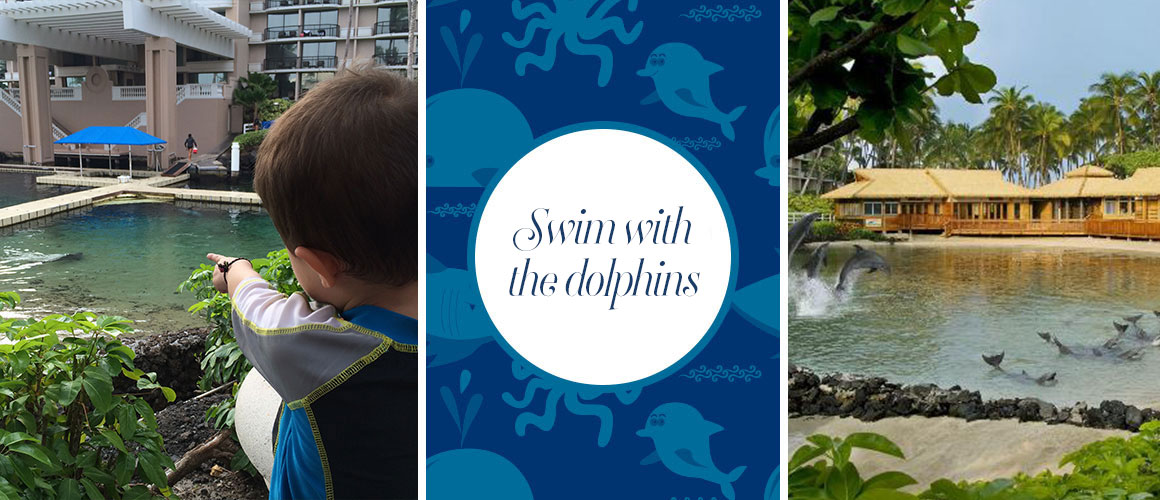 ---
Right outside of our room, entertainment options abounded. We could canoe or paddle boat, swim with dolphins, indulge in a massage by the ocean….
I told my friends we had found a resort that feels like where Disney -meets-Las Vegas in the form of a giant Hawaiian beach resort.
As we roamed the grounds, we saw tropical bird after tropical bird, which Harry loved. Every day he wanted to visit the birds and take more photos with them.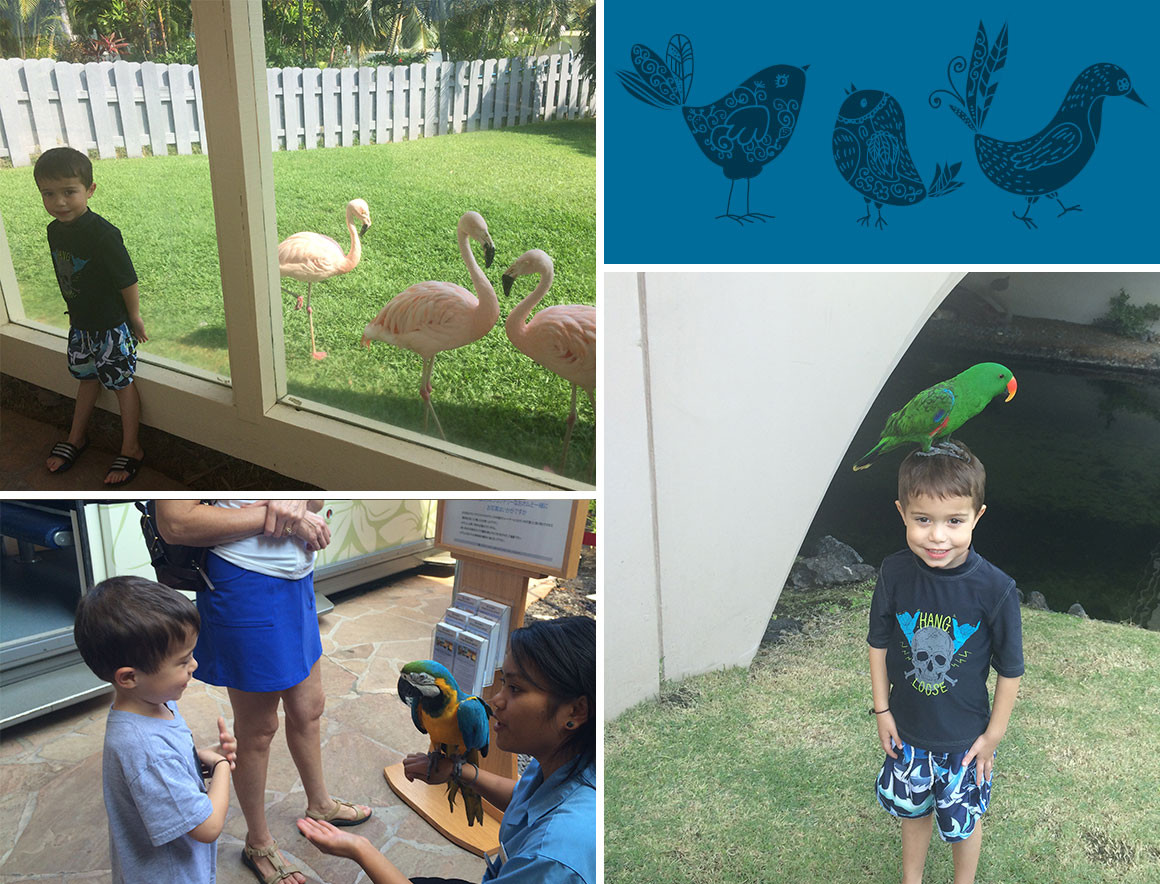 ---
To our benefit, the hotel had expertly placed photographers to capture these unique moments. Harry grinning with a bright green parrot on his head—how could we resist?
There was so much to see. As we walked the grounds, we took in artwork from all over Polynesia and Asia.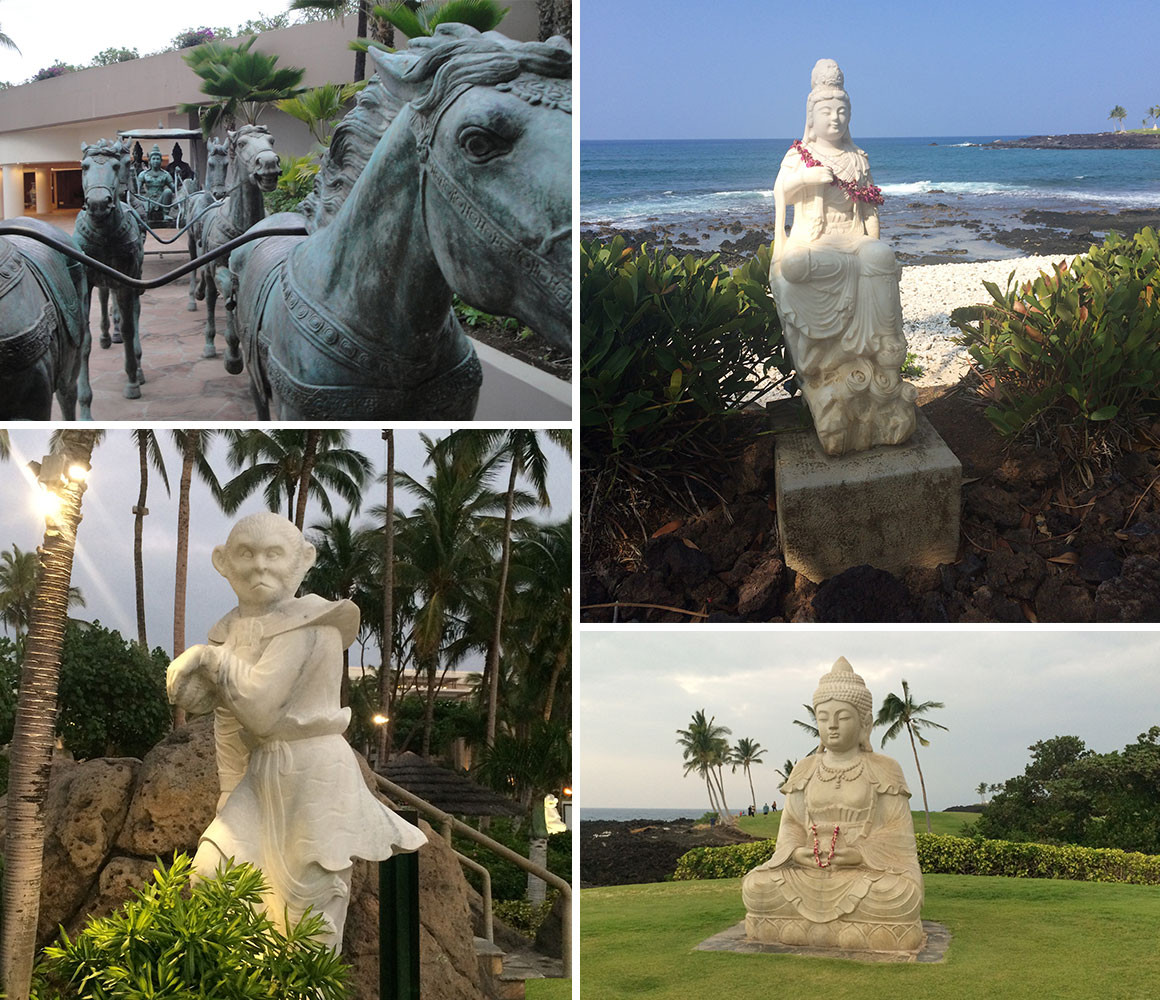 Couples swirled past in inner tubes down lazy rivers built into natural landscapes. Waterslides sent kids shrieking in delight into the pools.
---

Sightseeing around the Island
We also took time to leave the village and explore the rest of the Big Island. One afternoon, we embarked on a snorkel cruise. Other days, we adventured to Volcanoes National Park, explored Pu'uhonua O Honaunau National Park, and toured a Kona Coffee Ranch.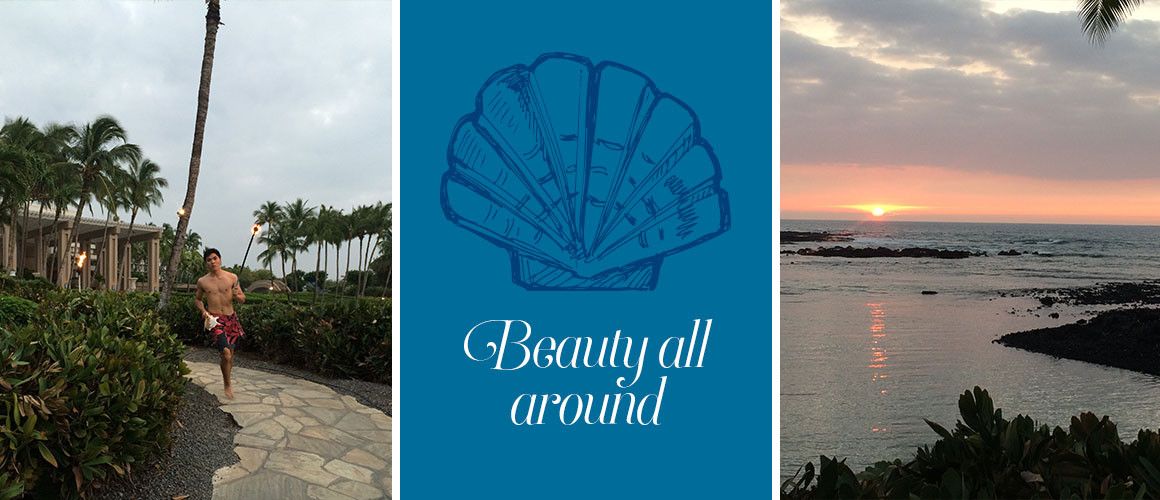 ---
Back at the Waikoloa Village, we enjoyed beautiful sunsets, watching the beach runner sprint between the tiki torches, lighting each one as dusk fell and blowing his conch horn. And as my parents predicted,
Harry delighted in watching the trainers play with the dolphins
at Dolphin Quest as we ate
delicious burgers at the Lagoon Grille
.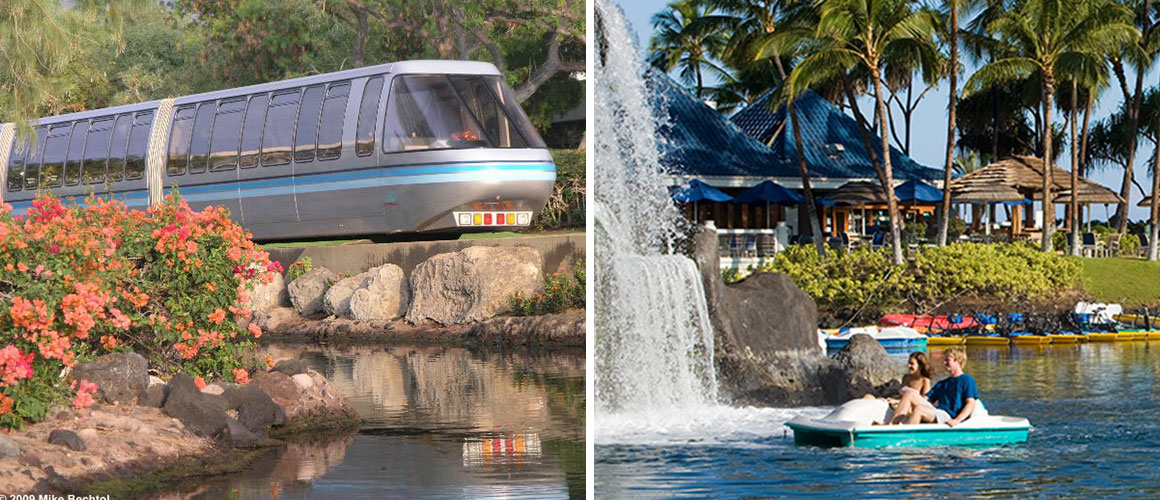 We would definitely return to the Hilton Waikoloa Village on future visits to the Big Island. The resort is great for families because of the comfortable suites, fun monorail trips, boat rides, pools, salt water lagoon with turtles and fish, and water sports.
There are also tons of great restaurants in the Waikoloa Village area, and the village is only a short drive from Kona. We spent time exploring the Kona and touring an amazing Kona Coffee farm. Driving around the island we found many beautiful areas beyond the black lava coast near the airport.  In the end, I really loved our adventure on the Big Island and having our home base with everything we could ever need at the Hilton Waikoloa Village was perfect. I would definitely stay there again on a return visit.
Negatives worth mentioning:
While many places we've stayed in Hawaii have had very intimate feels, this was not one of them, we booked knowing that the resort is enormous and transportation times from the room to the car or the pool can take a while. The hotel monitors towel usage through towel cards, one per person, which are very annoying for guests looking to enjoy the resorts pools and beaches. Worst of all, the resort didn't provide any complimentary leis upon check in, as most hotels do in homage to Hawaiian culture. Kids, and especially those like Harry coming from far-away, landlocked Illinois, notice the absence of the leis which are always a highlight at check in.
Like this post? Pin it for later!