Disclosure: We were guests of the Mandarin Oriental, Miami for purposes of this review. All opinions are my own.
---
Luxury Miami Vacation with a little one!
People ask me often how it's possible that our family travels as much as we do. They're curious how the three of us are able to make travel a priority.
We travel for special occasions and because our son, Harry, is still in preschool, I tell them. But we also travel to accompany my husband on business—as we did in Miami this past March.
After a week in the heart of Miami's South Beach while my husband was working, we opted to indulge in a weekend of true luxury away from it all before heading back to the ice sheets and snow piles of Chicago.
Mandarin Oriental Miami is perfect for a luxury beach holiday with kids
The Mandarin Oriental, Miami far exceeded our already high expectations. I chose this hotel for us because I had seen so many stunning photographs of the spa, dining spaces, and suites. It promised a secluded, elegant respite close to South Beach, but away from Miami's crowds.
Situated across the Biscayne Bay from downtown Miami, the Mandarin Oriental, along with its spa and restaurant—Azul—is the only triple five-star, Forbes-rated hotel in Florida. I have no doubt this is due in part to their modern Asian influenced elegance, quality, and attentive service.
Beautiful surroundings
We arrived midday intentionally, as we wanted to make the most of our time amidst the hotel's understated opulence. The lobby—a sparkling fish bowl of windows—looked out over metro Miami directly across the bay. Yet, standing there, we were removed from the city's bustle and surrounded instead by serene dark wood, intricate marble statues, and lush flowers.
---

Mandarin Oriental give kids the VIP treatment
Immediately, we were whisked up to our 12th-floor room, where a stuffed panda bear, robe, slippers, and cupcakes awaited Harry.
And they weren't just any cupcakes. The staff took note of Harry's nut and egg allergies, and specially made cupcakes without those ingredients. They also provided colorful frostings so he could decorate the sweets before we headed down to the pool—where delicious drinks awaited my husband and me.
---

A fantastic place to splash and Play!
After a week of work, my husband could finally unwind and play with us under the sun, breathe in the salty sweet air, and look out on the city across the bay. Harry and I were right there with him, enjoying the pool and the private beach.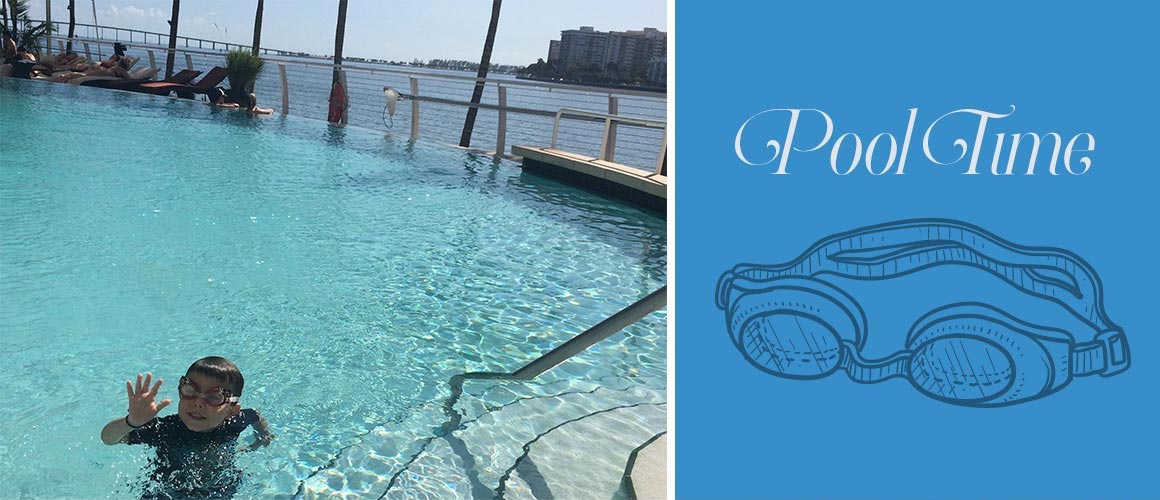 Harry especially loved watching the giant lizards sunning themselves along the edge of the beach as he built sand castles.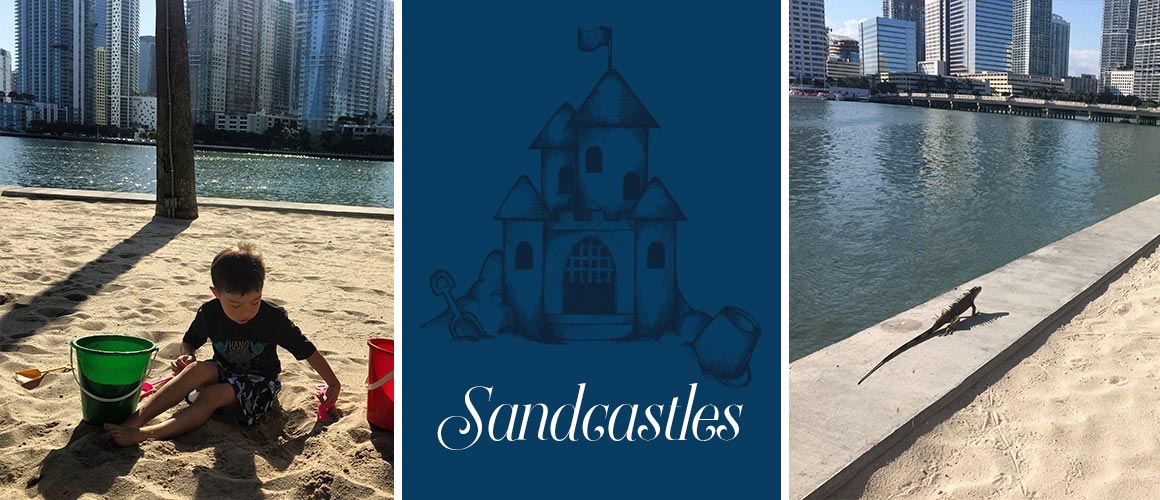 When lunchtime came, we turned to the Oasis, the pool's restaurant. The Oasis offered a kids' menu full of typical kid favorites like grilled cheese and pizza.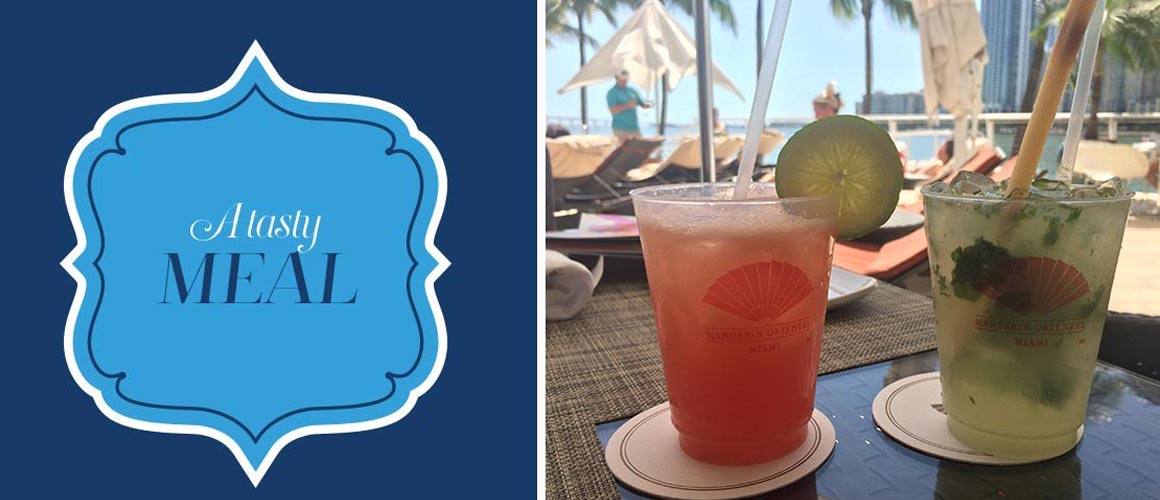 Those items may be ok for one-time treats, but in general I prefer that Harry stick to a healthier menu. The kitchen staff happily accommodated my requests, providing grilled chicken and veggies in place of chicken fingers and French fries. Harry gobbled it up.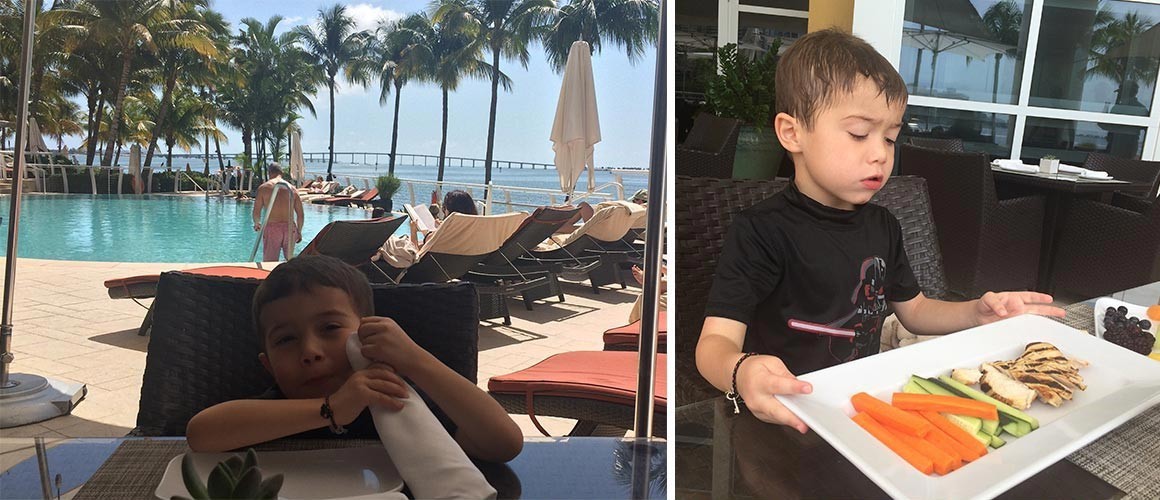 ---

Incredible 5 star spa experience!
While the boys played in the Florida sunshine I snuck away to indulge in some quality me time at the award winning spa. I was swept away by my relaxing treatment and custom tea ritual afterwards.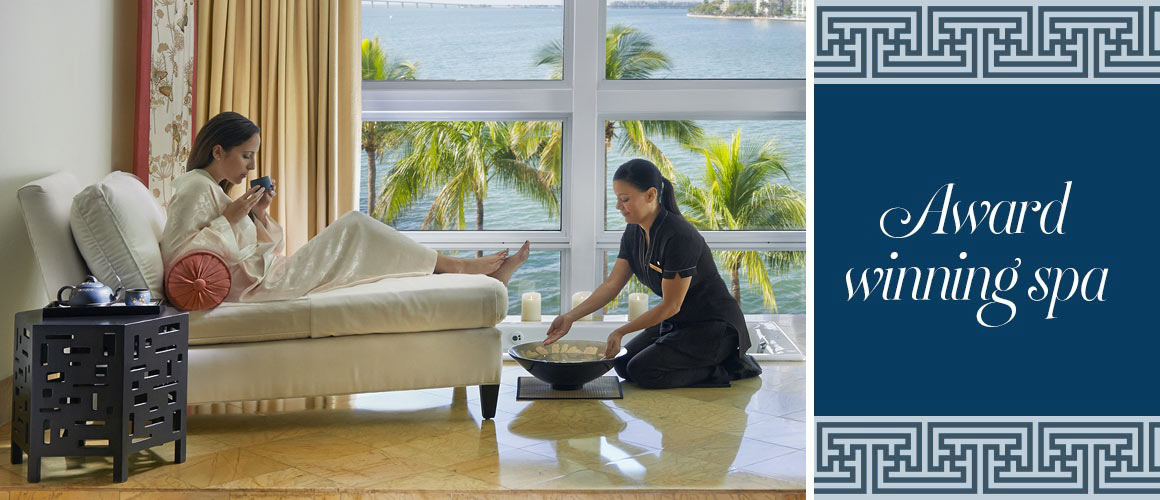 ---
Unforgettable Miami Dining
As the sun set in the evening, we found ourselves at La Mar by Gaston Acurio, the Mandarin Oriental's Peruvian restaurant. The chef, taking note of Harry's allergies, made a special trip to our table to let us know that none of our food would contain eggs or nuts (both common in Peruvian cooking).
In doing so, he ensured that we could all share everything. Harry absolutely notices when hotels go the extra mile to accommodate him, and it makes all the difference in our experience.
---

Latin Beats
After dinner, we spent evening in the hotel's Mo Bar and Lounge, relaxing with a nightcap as Harry worked out the last of his energy dancing to the live latin beats.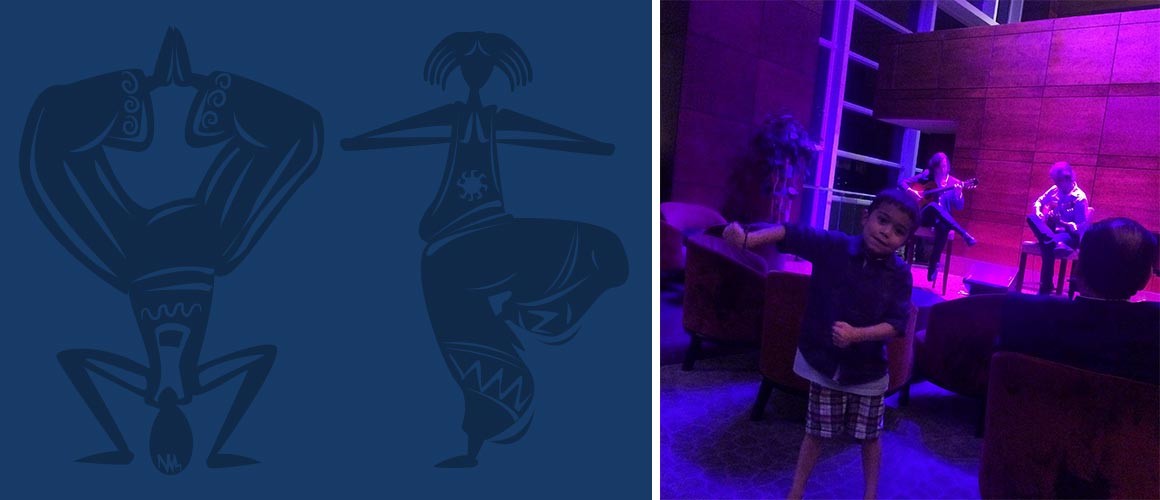 Then it was off to bed, in our spacious room overlooking the lights of Miami
Fabulous Vibe
While not a typical family hotel, the Mandarin Oriental staff takes great care of families. From couples to business people, the hotel is perfect for anyone who craves a luxury urban experience tucked away from the chaos of city and beach life.
Come to escape the cold; stay to experience the high quality service, to be pampered at the spa, and to enjoy a relaxing respite with your family in the heart of one of America's most vibrant cities.
Hero image credit: http://hauteliving.com/2011/03/haute-dining-indian-nights-at-cafe-sambal-at-mandarin-oriental-miami/138354/
Spa image credit: http://www.mandarinoriental.com/miami/luxury-spa/treatments/