---
How can anyone feel more like a star, than staying in the middle of it all, at the Loews Hollywood Hotel?  My wife and myself, along with our 9 year old, Samantha, and our 6 year old, Grant, made Hollywood the stopping point on our summer trip to southern California.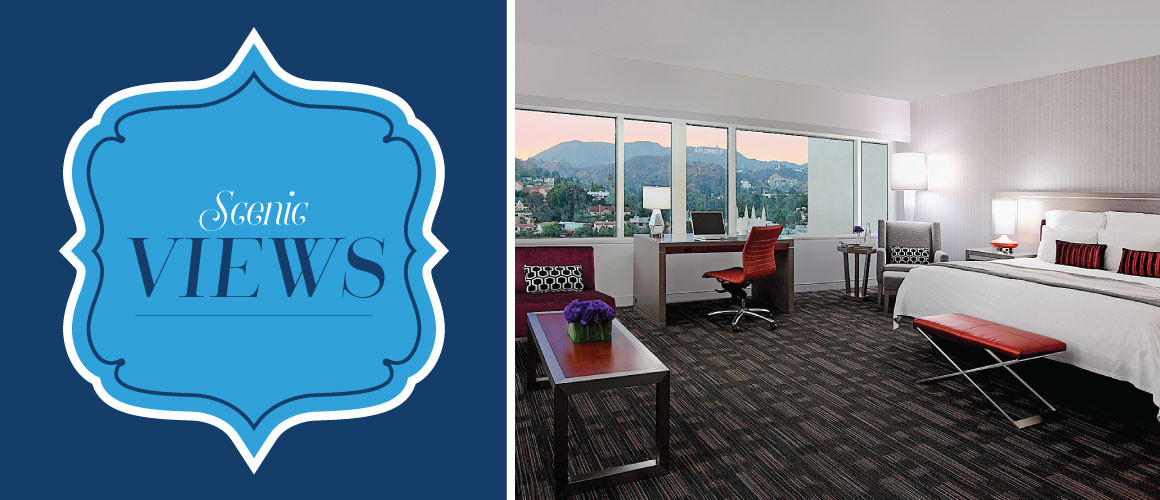 LOCATION LOCATION LOCATION
The Modern, high-rise Loews Hollywood Hotel is conveniently located adjacent to the Hollywood and Highland Shopping Center and to the Academy Awards' Dolby Theater.
Even better is that the Historic Hollywood Walk of Fame, with the celebrity stars, is right outside of the hotel.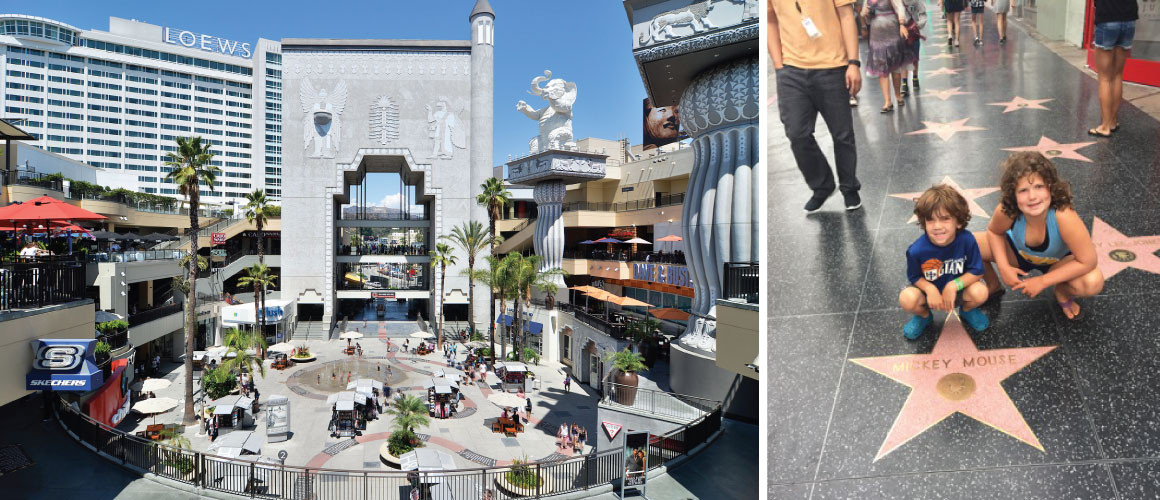 THE HOLLYWOOD SIGN ALL DAY EVERY DAY!
Upon pulling up to the hotel, we were greeted by name by a very attentive staff and whisked up to our room.  We stayed in a Hollywood Sign Studio King Suite with a sofa bed and king size bed.  The curtains were drawn open and the view through the wall to wall windows, was of the wonderful Hollywood Hills and the famous iconic HOLLYWOOD sign.  Most folks have to venture out on a tour to see the Hollywood sign, but we were lucky enough to have it directly outside our window.
---
KIDS AMENITIES GALORE 
The room was chock full of special features for the kids.  A Loews Sprout Themed Amenity package including a backpack with coloring books, an activity book, and a Chicka stuffed animal were placed in plain view when entering the room, along with a fruit plate and several bottles of water.  On the second night of our stay, a cake pop bouquet was awaiting the kids, for a goodnight treat.
When our children decided they didn't want to share the sofa bed, a simple call downstairs led to a rollaway being set up in an alcove of the room, all in a moment's notice.
A kid friendly pool deck overlooking the Hollywood area offers toys, goggles and shallow ends for fun days (and nights) at the pool.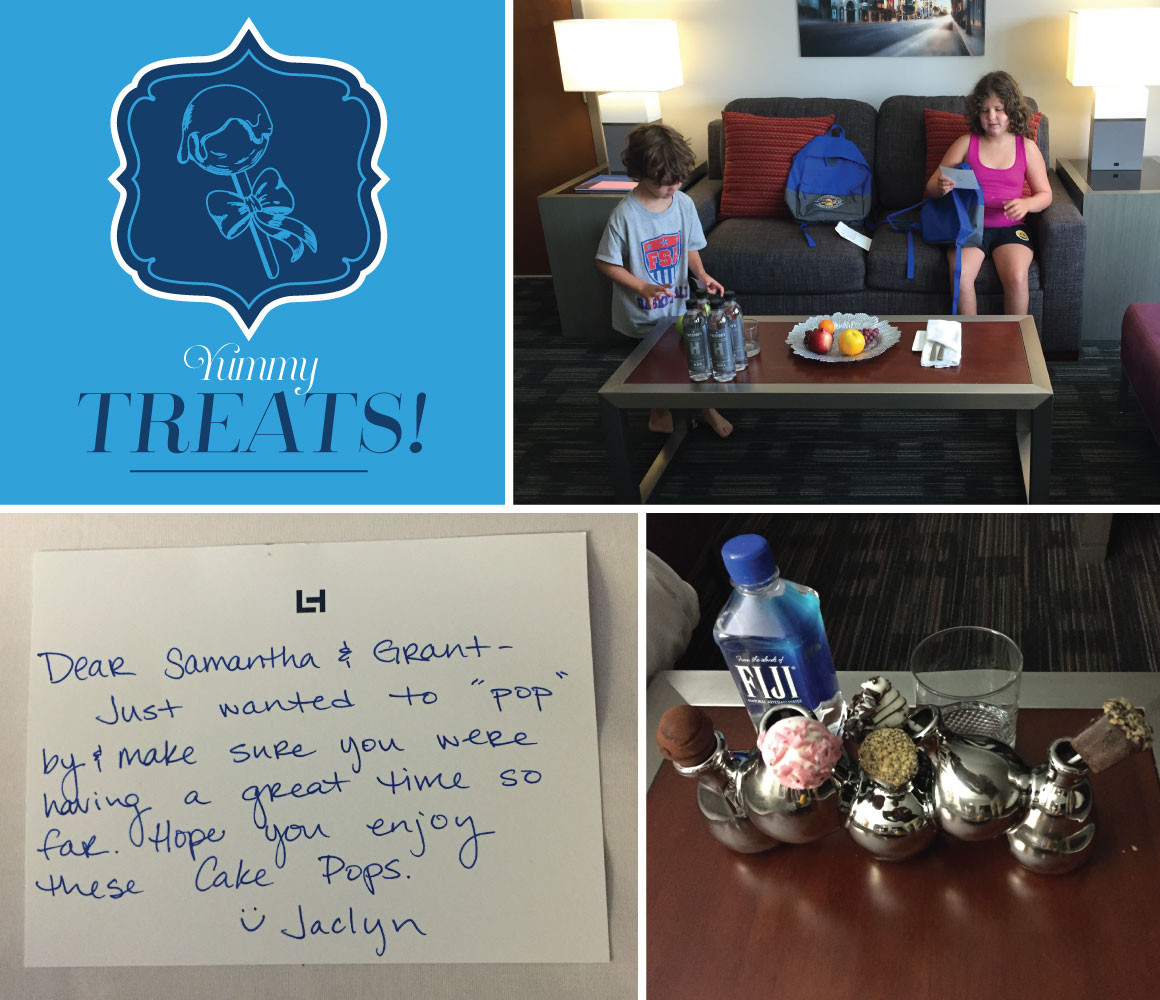 BREAKFAST
We all loved the fantastic buffet breakfast in the exquisite Hotel restaurant Preston's.  Homemade waffles with fruit topping and custom omelets were special treats, as were the mini milk shakes and mini pancakes.
---
ENJOY THE AREA
Los Angeles has so much to do and the location of the Loews Hollywood Hotel allows the possibility for guests to explore without needing a car.  Directly around the hotel are The Hollywood Stars, the TCL Chinese Theater, SWEET- the world's largest candy store, and Madame Tussauds Wax Museum, just to name a few.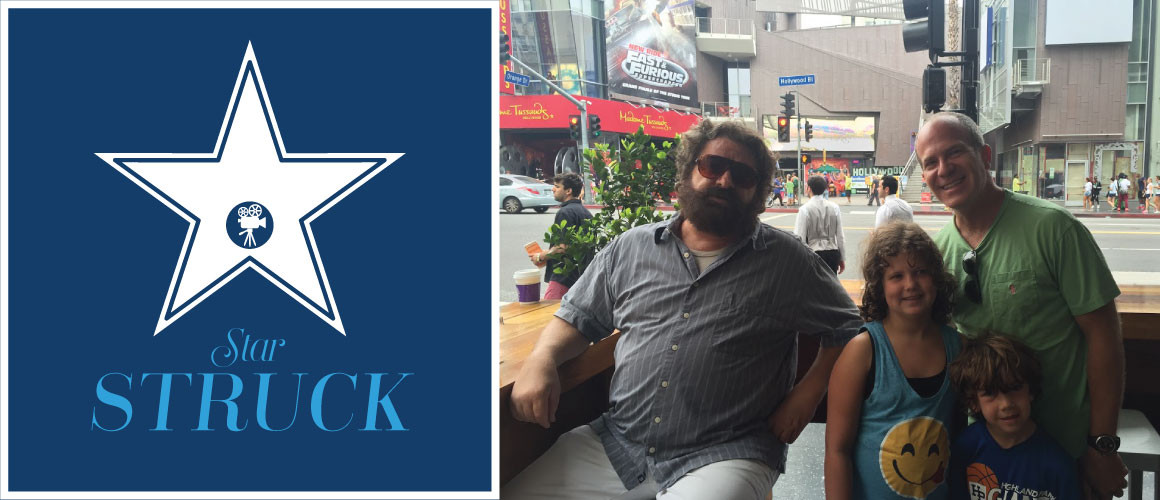 CELEBRITY SIGHTINGS
Staying in the heart of Hollywood pretty much ensures a celebrity sighting or two. While sipping coffee at the local Coffee Bean & Tea Leaf, we chatted with Zach Galifianakis.  The kids had no clue who he was, but my wife and I were extremely excited rubbing shoulders with one of the biggest Hollywood names out there today.
In a land filled with big stars, the Loews made us feel like stars too.
---
Photo Credit: Loews Hotel