My family lives in South Florida and we love to travel down to the Florida Keys each Summer and enjoy a fun vacation together. This summer we road tripped down to Key West and Islamorada with our two kids and our best friends with their 3 kids. We had a great time enjoying the beauty of the Keys with friends and family.   Traveling well with five kids, ranging from nine years old to 20 months, we knew there were several keys to a successful vacation …
---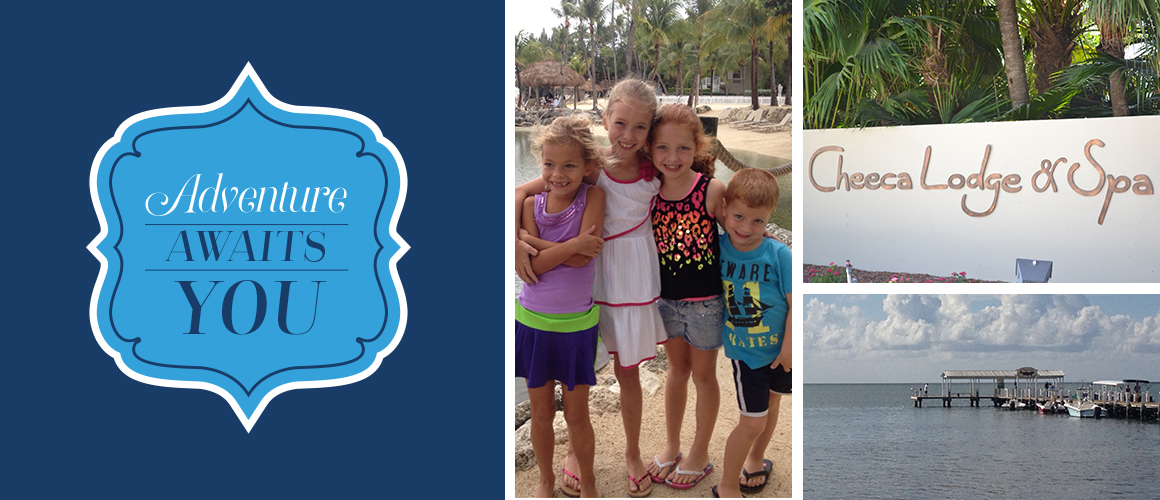 ---
Finding hotels with suites or multiple bedrooms to accommodate sleeping arrangements.
For two families to really enjoy the vacation we knew it was important to select hotels that would provide lots of space for our kids and all of our stuff and also allow the adult's space to enjoy each other's company in the evenings.
In Key West, we selected Island City House for our stay. It was old Florida at its finest! The staff was great and the wonderful B&B, which used to be a carriage house, provided us with 2 bedrooms, a living room, a kitchen and – the best part – a big porch for the adults to enjoy after the kids went to bed. It was a perfect way to experience the beauty of Key West, stay comfortably with 5 kids, and enjoy the nostalgia of old Florida at its Finest!
Rested kids are happy kids!
With long days of swimming and other activities, the suites were perfect for afternoon naps for the kids.  Since we had suites, we napped younger kids in the bedroom while a parent was in the family room.  That is why having a suite was key in making sure our kids were rested and ready for fun each afternoon.
Finding hotels that are kid – AND adult – friendly.
In Islamorada we enjoyed the luxury of the beautiful Cheeca Lodge … and were surprised at how kid-friendly it was!  What more can a mom ask for after 3 hours in the car with the family than to be greeted with a glass of champagne at check in?
The kids were able to check out a wide variety of FREE activities at the pool. We went on ocean kayaks (three times in one day to be exact – a favorite of the kids), played golf, went on nature walks on the beautiful walking path.  We didn't even have time for fishing or tennis!
For the adults, we all enjoyed the luxurious Cheeca Spa.  We took turns going to the spa for romantic couples massages while one couple would watch the kids.  It was a blissful experience and a nice little opportunity for each couple to get away and relax and reconnect before heading back to the family fun.
Dinner was yet another pleasant surprise; great restaurants on property and they were very kid friendly.  Nikai Sushi was a favorite meal and they had homemade mac 'n cheese for the kids, as well as pizza flatbreads, but my daughter enjoyed the kids California roll meal!  Limoncello's was an excellent Italian meal, one of the best we have had in a while, and very unexpected for the Keys – another successful evening at Cheeca.  And we ended each night with a walk on the beach after dinner.  What better way to end the day?
The staff was great everywhere on the resort even when an out of the ordinary situation arose.  One of the girls cut her foot by the pool and the hotel manager quickly came over and got her everything she needed and more.  The hotel then went above and beyond when later that night she was surprised with cookies and milk in her room.  Nice touch!
We stayed in suites with a golf course view.  As Florida residents, we received an amazing rate of $250 a night which is an unbelievable rate at this luxury property.   Each of our roomy suites was equipped with a King bedroom, big bathroom, mini kitchen, a  living room with a pullout couch, and a screened in balcony. While at the resort we learned that for a little more money we could have upgraded to a resort view suite with a full kitchen and connect a two queen bed suite to a king suite for more family sleeping.  We will definitely do that next time.
We're ALL already looking forward to next year!
To learn more: Island City House  and Cheeca Lodge