San Francisco and the Bay Area are ideal places for family travel.  Boasting a near perfect mix of outdoorsy activities, mild weather and diverse cultural offerings, this region is just dynamite for all ages.  This tourist wonderland also boasts a lot of shop-worn hotels, neighborhoods that turn sketchy when the sun sets, astronomical room prices and a proverbial "no vacancy sign" on many of the nicest properties during high season (which can sometimes appear to be every season).
So it was with real eagerness that I set about identifying a luxurious hotel in San Francisco, that was down-to-earth, that kids would like as much as we adults would like, in a prime location that would offer a "sense-of-place".  
I like a big view.  I like to know where I am in the world when I look out the window.  I'm a lot less enthused to look at a parking lot or air shaft when I stay in a luxury hotel.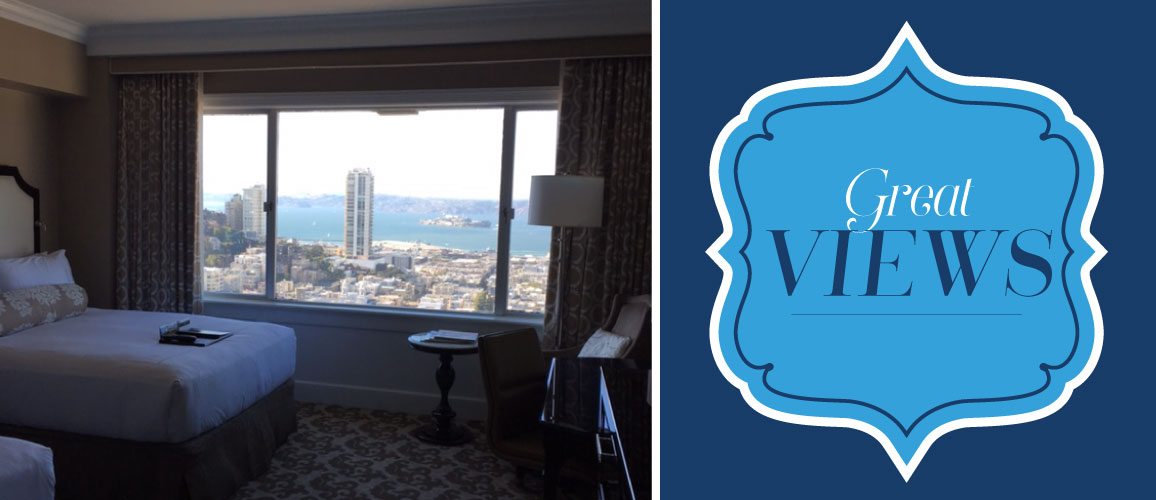 The Fairmont San Francisco Hotel emerged as a top choice for a recent trip to the City By The Bay.
I'd not stayed at this property before however I am very familiar with Fairmont's service standards as well as a corporate interest in properties of historical significance.  The Fairmont San Francisco was gracious to accommodate us with a media rate and a room with a dynamite view.
The Fairmont San Francisco is a hotel built in the grand style.  Occupying a commanding position on Nob Hill, The Fairmont offers good-size rooms, many with sweeping views of San Francisco and all in a low-key casual elegance that will appeal to a family.
Our accommodations on the 18th floor offered a 180 degree view from the Golden Gate Bridge to The Bay Bridge with Alcaztraz Island to Coit Tower centered in the vista.  What a treat!  Nob Hill is a great location to stay as one can walk down the hill one way and visit the Cable Car Museum which is a must do.  Walk another way down the hill and you find yourself smack dab in the middle of Chinatown (which has an excellent playground in its small central park).  Walk yet another way down the hill and you reach the Ferry Terminal (a great place to dine well and casually) or Union Square, San Francisco's shopping mecca.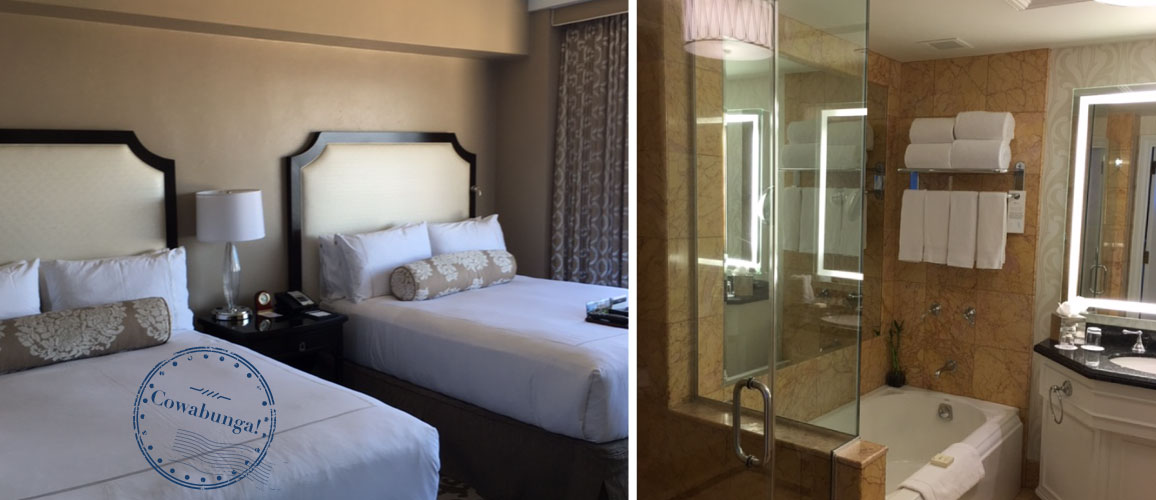 And when you tire of all this hill-walking you can work your way back via cable car to The Fairmont and take a meal in the lobby restaurant and then cool your heels in your luxurious room with a view.
Families staying at the Fairmont should also note that there is a very good playground in front of Grace Cathedral which is one block away.  And if you are into playgrounds there are three others that are well worth exploring as you visit North Beach (Joe Dimaggio Park), Chinatown Playground, and a gorgeous hill-top playground high atop Pacific Heights (Alta Vista Park).
The Fairmont San Francisco offers superb service, quiet far away from the throngs of tourists you will undoubtedly encounter in going around town and a sense of place that just feels so good.  This is a terrific hotel for families traveling with children and one we would return to as we liked it so much.
---
Planning a family trip to San Francisco? Pin this for later!