For me the sweet spot of travel with kids is when, experientially-speaking, the adventures of the day are as good for the adults as they are for the kids and vice versa. It's easy to dumb down travel with the kids and seek out fast food, play places and a seemingly endless array of children's museums all the while neglecting some of the really unique and interesting sights that make any place a true standout location.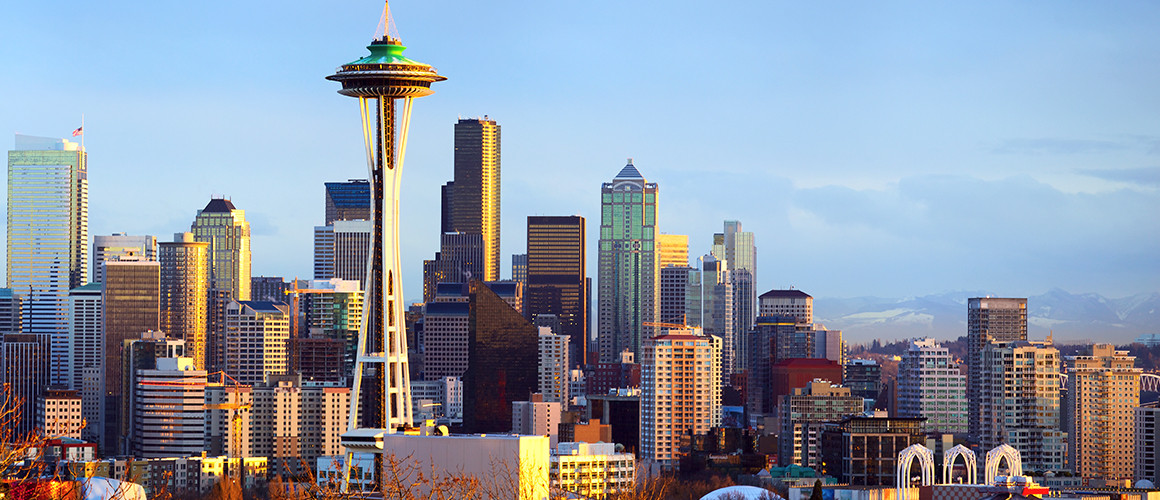 We recently had the chance to spend one day in Seattle with our kids (ages 5 and 8). It happened to be sunny and warm making the planning even easier. We woke up following a late arrival the night prior and had a good breakfast at our hotel which offered a breakfast buffet (always handy when traveling with kids as everyone can find what they like). Following checkout we headed straight for Central Seattle.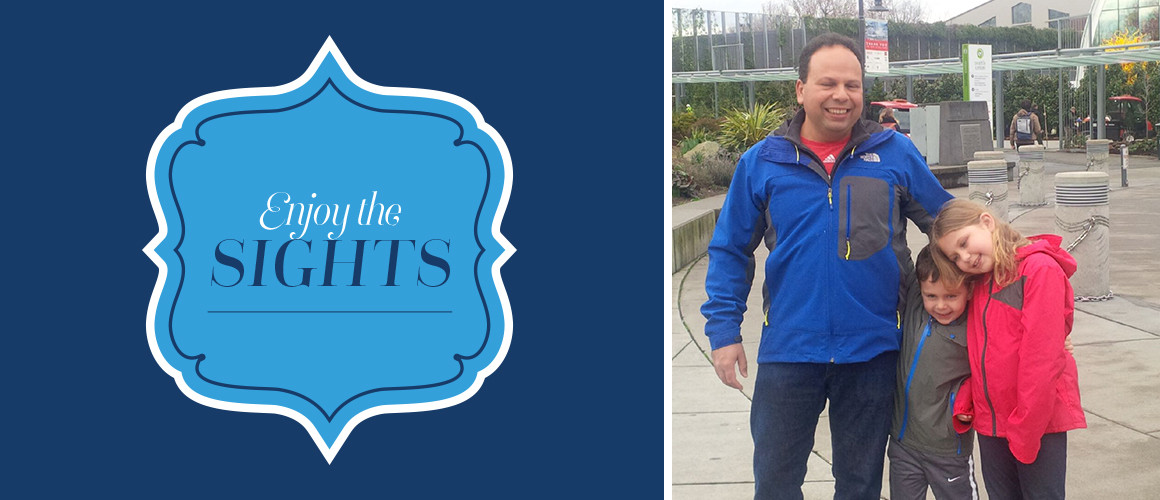 ---
Our first stop was the
Seattle Space Needle
which is situated in a beautiful park and enjoys commanding views of the entire region. We live in the Chicago area and certainly have access to our share of tall buildings and views yet the Space Needle was compelling as the elevator ride, glass enclosed offers a unique approach to arguably the most beautiful, panoramic views of the Seattle area. Inside the tower there are really great, didactic displays which explain how the tower was built, what we were seeing in the distance (mountains, waterways and container ships to name a few things).
When we bought our ticket to the Space Needle we bought a combo ticket with the Chihuly Garden and Glass. (Price range was $22-$33 depending on the age of the participant). Yes, that's right we took the kids to a glass museum and had a wonderful time there. I wondered how our kids would like this museum prior to our visit. I really wanted to see it and was not sure if it was a place for children.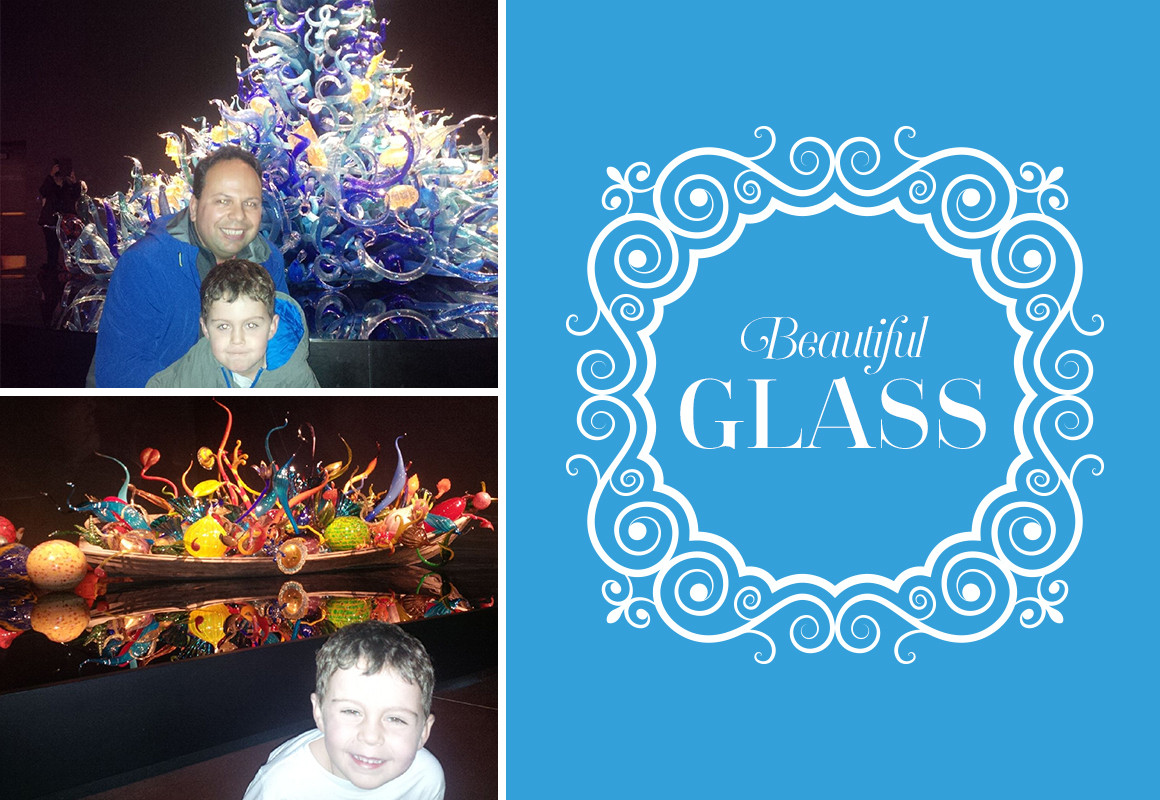 I found they were instantly captivated by the imaginative and impressive displays of Dale Chihuly's glasswork. Even better, the museum has a really nice guide for children which helps them identify characteristics in the art on display. It's impressive. Yes, there are guards in each gallery and the kids quickly learned how to come close to the art without in any way damaging it or disrespecting it. As it turns out this is a phenomenal museum for children and a place that is equally good for adults. The outside garden is also really visually compelling and the glasswork embedded in it is remarkable a well worth the time for a visit.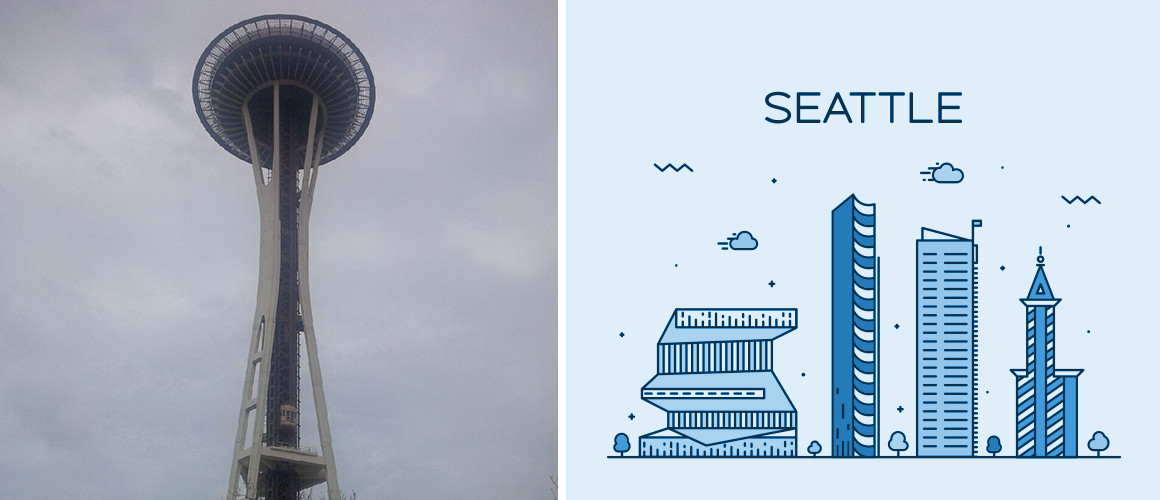 ---
We spent a surprising amount of time enjoying this duo of sightseeing tower and fine art centers and it was time for a late lunch.
The Pike Place Market
offered just the right amount of variety and novelty for all of us. Every member of our family enjoyed lunch and we all got to try some noteworthy foods. We decided that rather than sit in a restaurant we would picnic outside and buy a number of foods to enjoy together. Standout purchases included:
Beecher's Cheese – they make the cheese in their window and claim to have the world's best mac and cheese. Our young taste testers enjoyed a portion of the mac and cheese and proclaimed it delicious. We also enjoyed their "Flagship" cheese and found it to be memorably good and bought some to take along as a gift to family we would be visiting up in Vancouver, BC later that day.
And we enjoyed, hands down, the best chowder we have ever had at Pike Place Chowder. The variety of chowders is impressive and the quality is so high that our family has now started on a chowder hunt where we try chowders wherever we go and we have not found a better one than at Pike Place Chowder.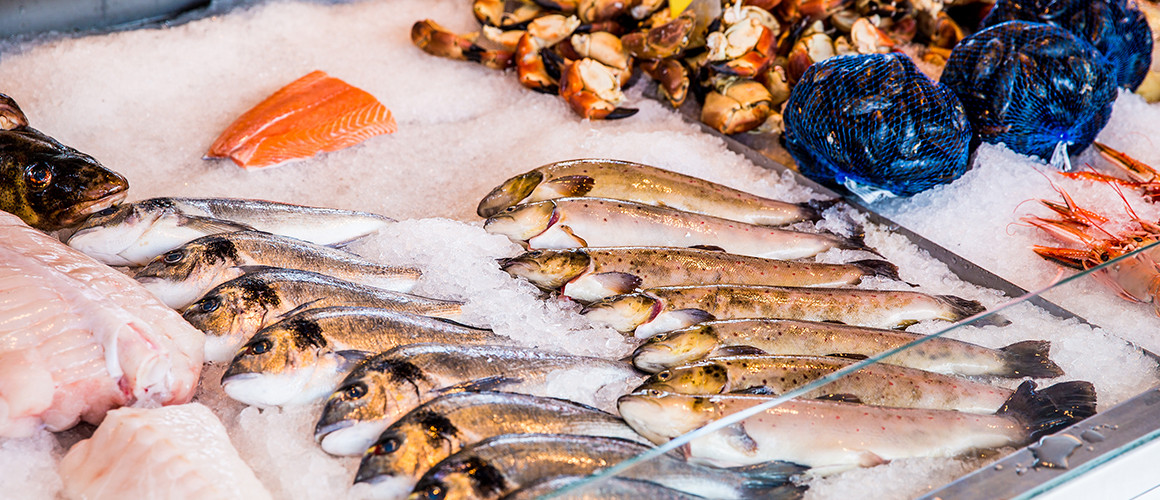 We also picked up some breads and other treats and had an absolutely, memorably wonderful time in Central Seattle.
There's much more to see in Seattle but even if you are pressed for time like we were you can still have a visit that will be memorable for both the children and the adults in your life.