Ready for Halloween at Disney?
At Walt Disney World, Mickey's Not-So-Scary Halloween Party starts early. By the September 1st, pumpkins line the streets, and the kid-friendly, costumed celebration begins. Having loved last year's festivities, my family didn't want to miss out this season.
I gathered our Halloween costumes, and watched for flight and hotel deals. We wanted to be there for one of the first weeks of the Halloween party, but only if prices worked in our favor. This was going to be a trip purely for fun, no business involved.
Luckily, I found good options and booked our flights—as well as our party tickets. If you plan on going to the Disney Not-So-Scary Halloween, be sure to get your tickets early.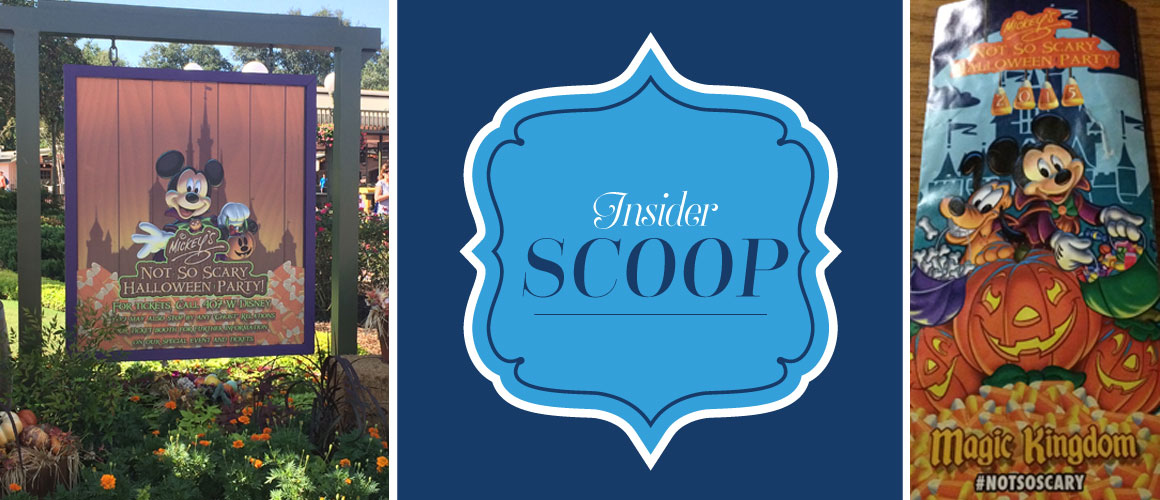 ---
Halloween is one of the most magical (and popular) times of the year at Disney World, and towards the end of October, the Halloween party dates always sell out. I wrote about our tips for the party based on our experience last year, but learned even more in year two. Here are my latest tips for a spook-tacular Disney Halloween adventure for your family. Be sure to check out last year's tips too!
Plan to Stay Overnight:
Pick a place with a great pool.  Even though it's fall, Florida is still hot at this time of year. We returned to one of our favorite hotels that's a non Disney hotel on Disney property and very new and high end, but more plush and often less expensive than the Disney Hotels, the Hilton Bonnet Creek. We love how this resort features a lazy river, big pools, free breakfast and dinner for kids, and provides access to the pools and the spa at the connected Waldorf Astoria. Stay cool during the day, and save your energy for going out at night. We spent a few nights here and even enjoyed a movie on a jumbo screen while floating in the pool one night.
Rest the kids up for a Late Night of Fun:
The Halloween Disney party kicks off at 7 p.m., but you can enter early at 4 p.m. And trust me—you definitely want to get there at 4 p.m. to make the most of riding your kids' favorite rides before the party starts.
But because you won't be hitting the park until later in the day, you'll still need to schedule plenty of time for rest. Spend your mornings sleeping in or floating at the pool, so your kids have the energy to stay out until midnight.
Keep in mind that many people leave the park after the fireworks at 10 p.m., and that gives you the perfect opportunity to make the most out of your pass. With the park less crowded, you have two more hours to ride all of your favorite rides. We made a beeline for the Seven Dwarfs Mine Train, which always has the longest lines. That late, though, we were able to ride it back to back.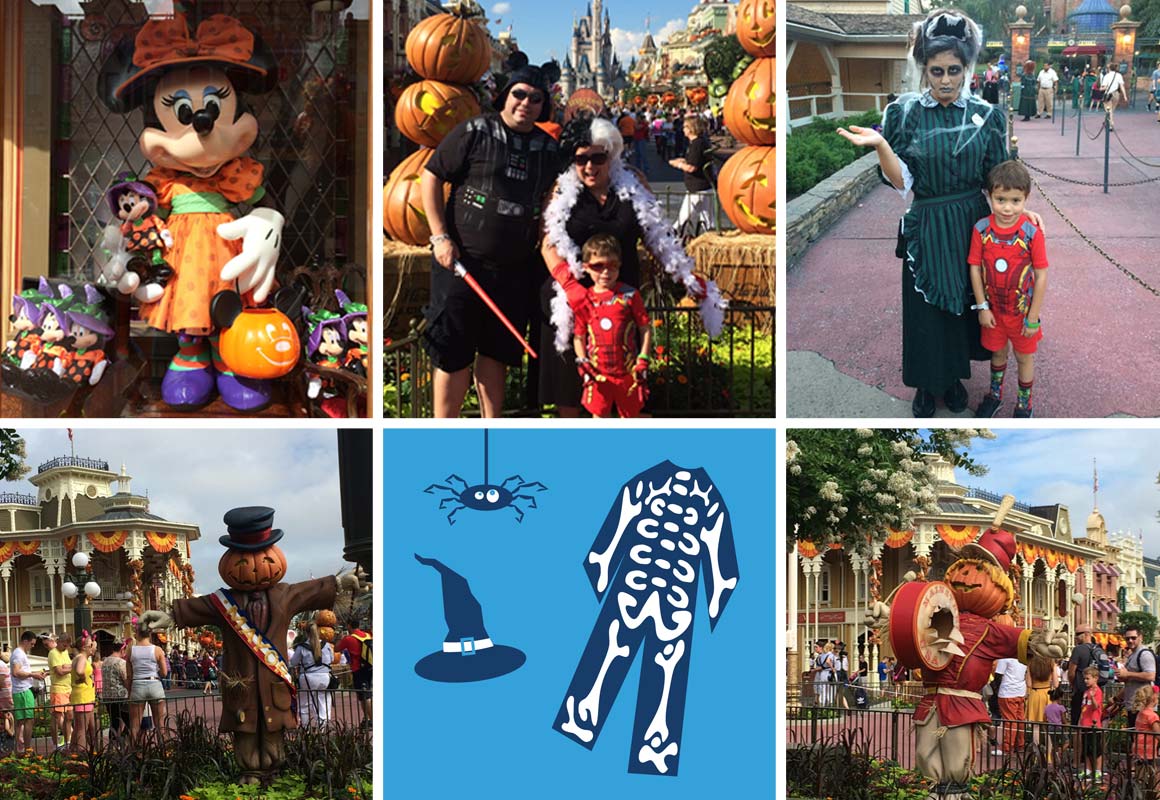 ---
Pack your Costumes and Dress up:
This is the one time of the year when adults get to wear costumes at Disney (it's against park policy all other times), and I love how the Disney actors actually address you as your costume character.
People go over the top with their costumes, and most (but not all) are Disney-themed. Whether you dress up every Halloween or can't remember the last time you did, grab a mask, and get ready to go trick-or-treating Disney style. I went as Cruella De Vil, while Harry was Iron Man. My husband went with his yearly favorite—Darth Vader. Be sure to keep the Florida heat in mind and choose costumes that are light weight and breathe!
Grab an Early Dinner:
Make sure you eat an early dinner before you head to the park. That way, you don't have to make big stops to eat, but you'll have plenty of chances to snack as you go. The park offers special Disney Halloween themed goodies and super cool Halloween themed souvenir popcorn buckets.
Make a Plan:
There are so many fun things happening at the park between 7 p.m. and midnight: You'll see characters you don't typically see; you can people watch in costumes; and you'll love the enchantment of the rides and park all lit up at night. Grab a map and list of event times when you arrive at 4 and plan out your night to make sure and catch all the shows, parade, fireworks, and rides you want to be sure not to miss.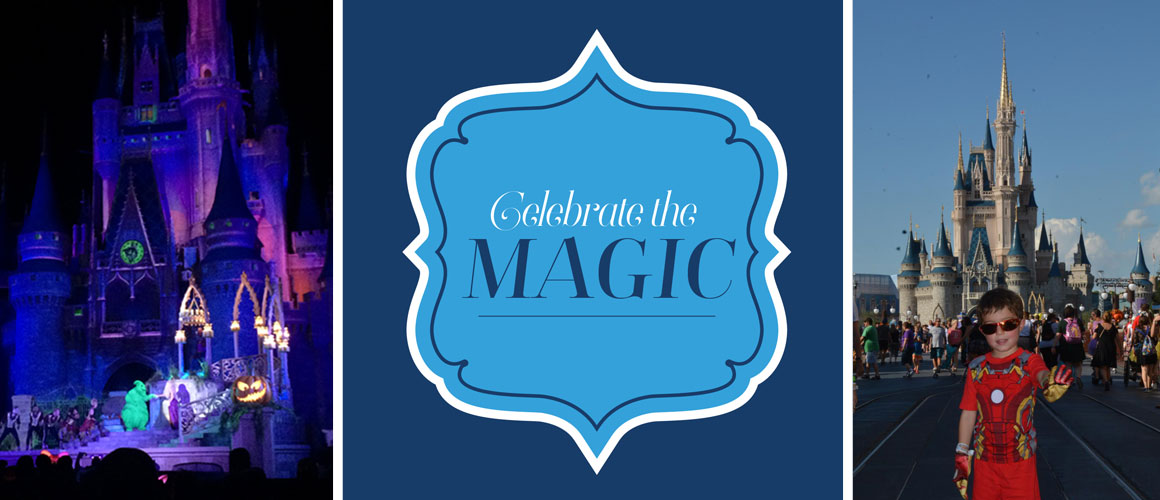 ---
Grab a Sorcerer's of the Magic Kingdom Halloween Card: 
Each guest of the party is entitled to one Sorcerer's of the Magic Kingdom special Halloween Card. Be sure to pick yours up and help Merlin fight the forces of evil battle Hades to keep him from taking control of the Magic Kingdom.
Get in the Halloween Spirit and Celebrate:
Secure your spot early for the Boo to You Parade. Our favorite spots to watch from were Main Street and Liberty Square. The benefit of Main Street is that you'll be right in the center of it all, with prime viewing for the HalloWishes Fireworks Spectacular following the parade.
Meanwhile, Liberty Square is where the parade first passes, so if you watch from there, you'll have time to see the processional and then head back to the rides. Just make sure that during the fireworks, you stand a little farther back from the castle, so you can see the buildings on Main Street all lit up, as well as the castle.
And if your family is into the darker side of Disney, don't miss the Hocus Pocus Villain Spelltacular Show. This great show features the Oogie Boogie Man from Nightmare Before Christmas, as well as Shadow Man and Maleficent. The characters sing songs from their movies, and even though they're villains, the show isn't scary for most kids. We've been home for two weeks and my 5 year old son Harry can't stop talking about how much he loved this show!
Pose for some Spooky Pictures:
Last but not least: Take lots of photos of your own and also have the Disney photographers snap a few. This year, with the Disney Photo Pass, the park will enhance your photos with special effects and a little Disney Halloween magic. But even if you don't use a pass, keep your camera or phone handy so you can capture the memories of your little ghosts and ghouls!
---
Photo Credit: Buzzerg.com