LA is an eater's city.  You can eat in fancy places.  You can eat from street trucks.  You can picnic in the parks or on the beach.  
No matter where you are there are always interesting and noteworthy places to eat.  I should note that our kids are fairly adventurous eaters yet sometimes they want a kids' meal and so we try to find places that can accommodate young and more sophisticated palates alike.  
On this trip we enjoyed a few standout meals definitely worth recommending. Los Angeles has so much to offer visitors with children.  We very much enjoyed exploring this funky city as a family and we know we will be back to visit it again and again.  
You can dine on their poolside patio or inside in their cozy dining room.  The menu features California Cuisine and locally sourced ingredients.  During Happy Hour (5-6PM) we enjoyed 50% our dining bill.  Apparently everyone else felt it was a good deal too as the restaurant was busy.  You know it's legitimately good because both locals and visitors eat here.  We were staying at the Fairmont Miramar and that's how we discovered it, but local friends confirmed it is a local gem.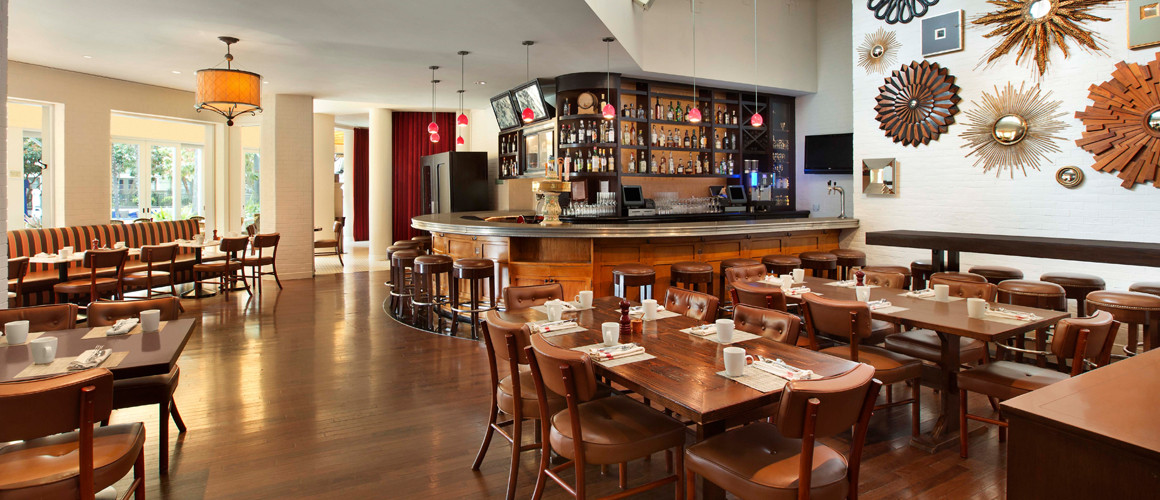 Blue Plate Taco  This cute spot is an easy walk from the Fairmont on Ocean Avenue.  Blue Plate came highly recommended and we can see why.  The food is fresh and delicious.  Their guacamole was among the best I have ever tasted.  Their drinks were super and the vibe was casual, California-Mexican.  The tacos were small and well-accessorized with fresh rice and beans.  It's the type of restaurant we would eat at regularly if we lived there.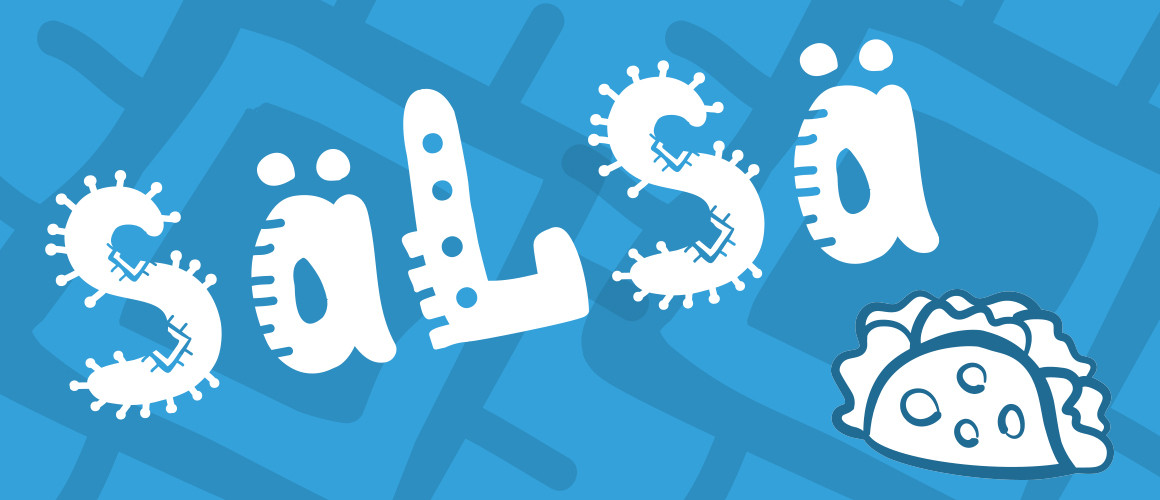 ---
The Farmer's Market
The name is a bit of a misnomer.  Way back when, LA was a food-growing region and a farmer's market cropped up at what is now 3rd and Fairfax.  Somewhere in the 1930's The Farmer's Market got its start.  Over the decades it became a casual indoor/outdoor dining destination.  
Today it is a warren of small counters and vendors, with retro seating areas where one can get fresh fish, handmade doughnuts, excellent Bayou cuisine, Asian specialties, fresh dipped caramels and so much more.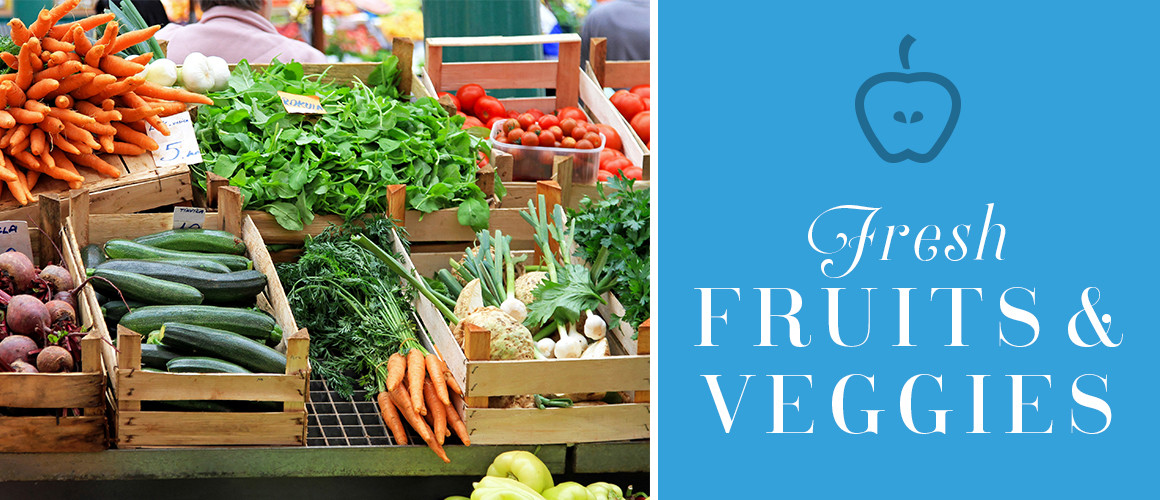 The day we visited we enjoyed live music being performed by The Beverly Belles which was not only wonderful but gave us an opportunity to share the Andrews Sisters' sound with our children who absolutely loved the performance.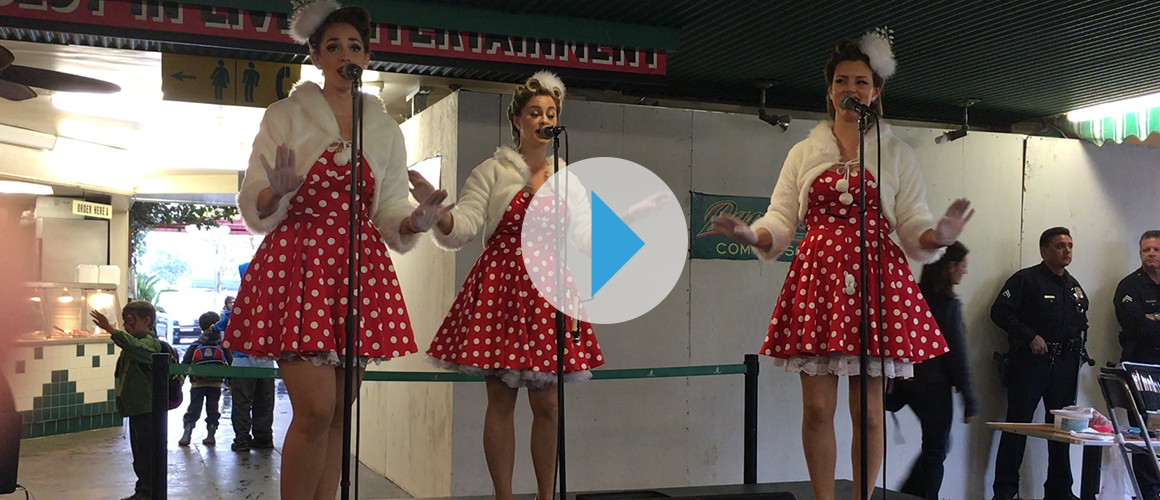 Parking is available but it is pretty crowded.  We ended up parking at the adjacent Grove shopping center which sits exactly next to The Farmer's Market.  
Don't miss this spot for lunch or a quick bite between activities.  The Farmer's Market would be a good stop to combine with The La Brea Tar Pits and LACMA.  It is 100% child-friendly and adults can find all sorts of interesting things to eat there as well.
Cue the wah-wah music when you enter this retro deli circa 1970 in the heart of Santa Monica.  The place should be a scene in a movie! Who knows, maybe it was!  
This deli is a treasure if you crave corned beef sandwiches and matzoh ball soup.  Fromin's was our pick the night we were too pooped to go anyplace nicer after a full day touring Universal Studios Hollywood.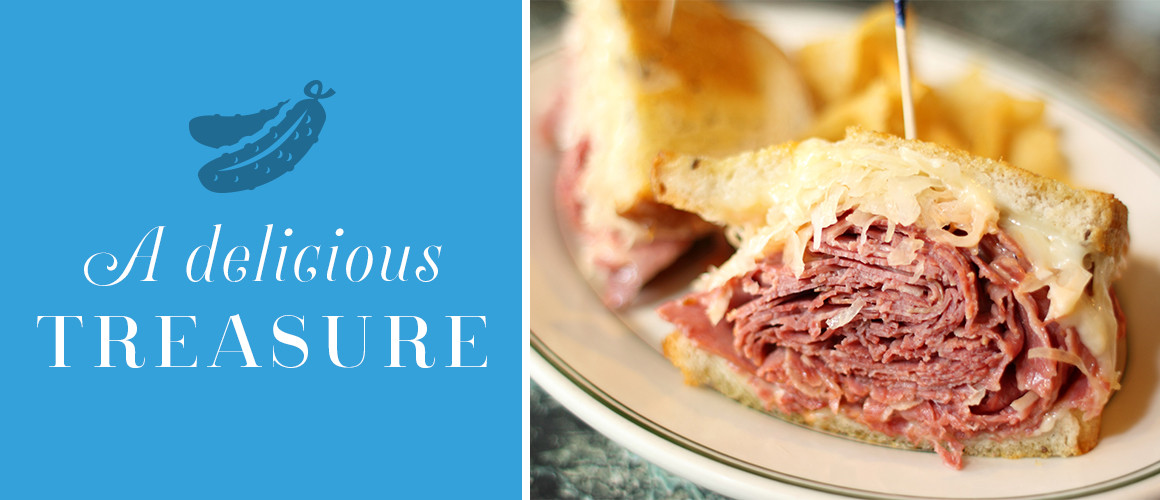 It was raining outside.  Inside the soup was up and so were the sandwiches and black and white cookies.  We had a terrific matzoh ball soup and corned beef sandwiches as good as any we have had in New York.  
Fromin's is vintage deli fun and well worth the visit.  They have a parking lot in front and a big dining room where there was no wait to be seated.  
Don't waste time eating at Café Crepe.  Instead, order at the counter and take your food to go.  There's plenty of seating on 3rd Street Promenade (where Café Crepe is located) and you can sit and watch the passing parade of people on this popular pedestrian street.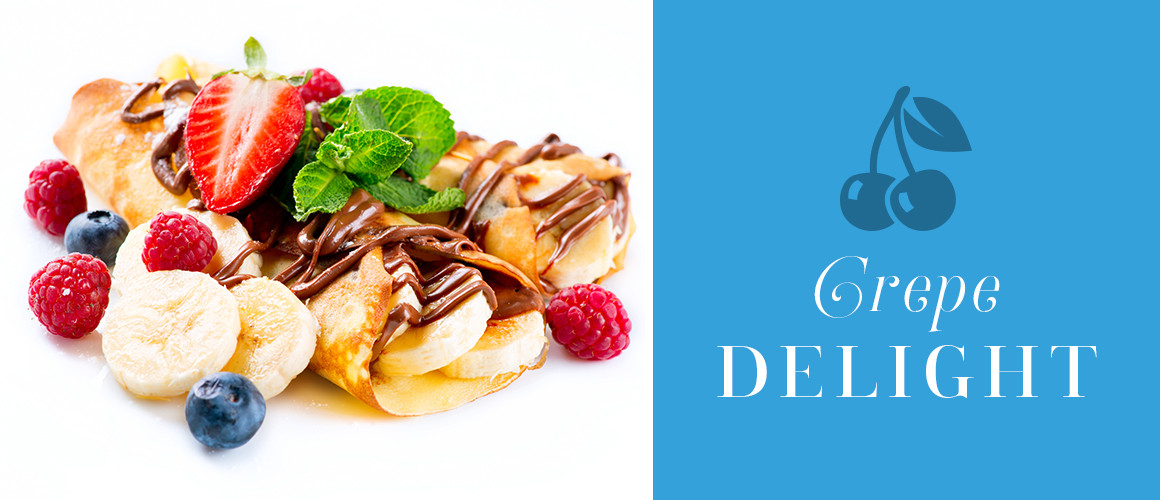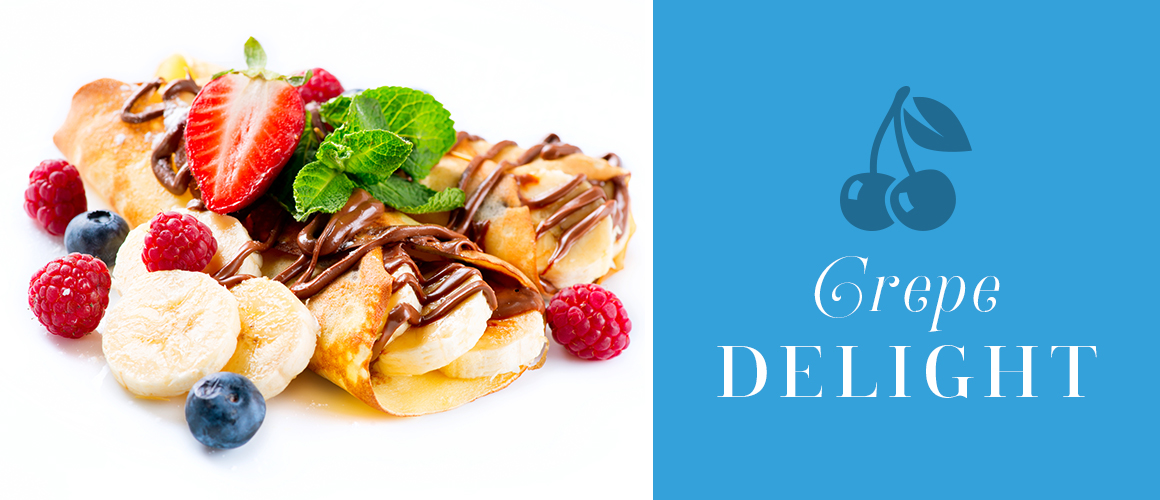 Café Crepe has sweet and savory options and their quality is good.  We used this place for a quick breakfast which we ate al fresco which was not only a lot of fun but accommodated each of our taste cravings.  
This was the hands-down, best, most unexpectedly good meal we had in LA.  
First, you must understand the context, Santa Monica Seafood is a large company that once was based on Santa Monica Pier, they now have much bigger operations inland.  Santa Monica Seafood is one of the largest seafood distributors to the West including Las Vegas, Phoenix and all of the coastal states.  Somewhere along the way they decided to put a few tables in their market in Santa Monica which means diners are literally eating next to people ordering fresh seafood to take home.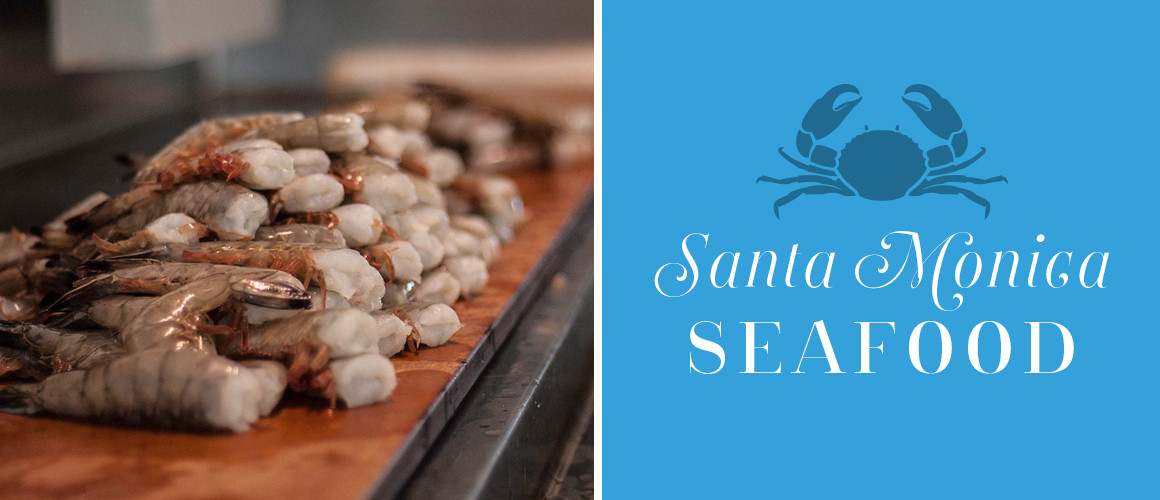 We showed up around 6PM one night and snagged a table (no reservations possible).  Our server helped us order a nice selection of seafood items and wow, it blew our doors off.  Not only was the food high quality and great, the service was warm and sweet and our children absolutely loved the funny atmosphere of shoppers next to eaters in a very pleasant surrounding.
And curiously we had a goofy celebrity sighting there – Mel Gibson.  He was eating with his little one, a babysitter and his girlfriend.  Not one person approached him, the locals don't care and probably since his media troubles the locals care even less.  What fun!  Call ahead if you plan to eat there and the staff can tell you how long the wait for a table could be.  
Wahoo's Tacos  One of the great pleasures of eating in LA is finding good tacos. Wahoo's has them. And more.  
This is a fast casual spot that offers a big menu for all tastes.  We had fish tacos and quesadillas and everything was super fresh and excellent.  It was handy to have counter service with hungry kids and the quick, good meal allowed us to get on our way for more city touring.  This is a great lunch or dinner spot for a family with many locations in LA.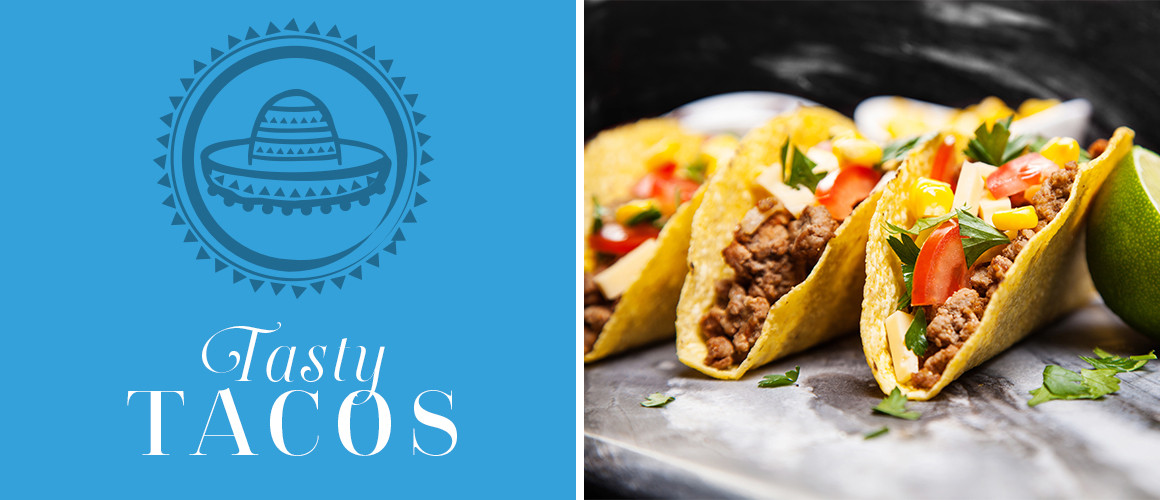 We chose to visit the one on Sepulveda Boulevard next to the airport.  Late at night the place was packed with every kind of person one could imagine and we had to wait quite a bit of time for our food.  
In N Out is a funny place.  The prices are dirt cheap.  The quality is pretty good but not truly amazing.  Coming from a meat-eating metro-area like Chicago, In N Out is more of a cultural experience than a culinary experience.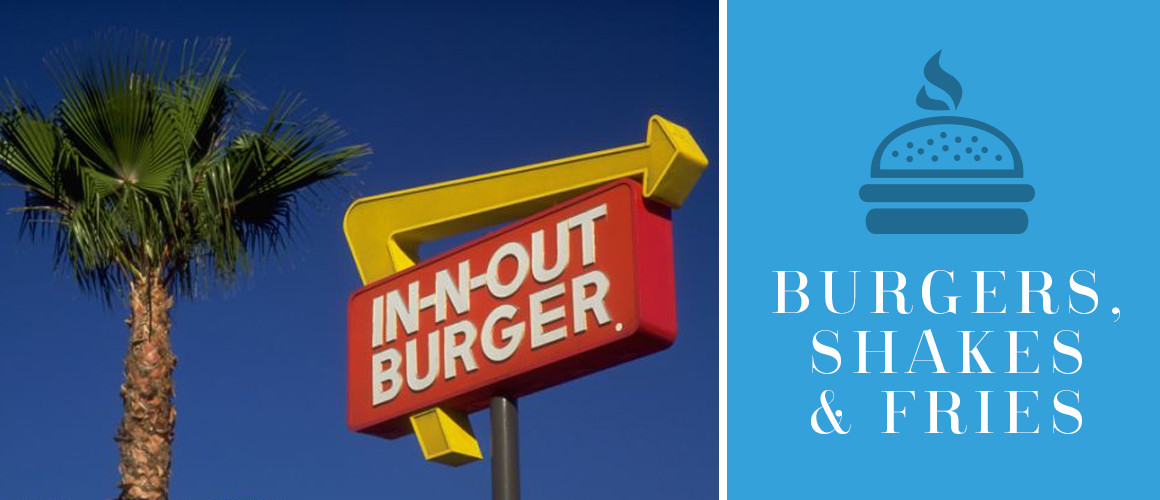 Their shakes come out of big soft serve-like machines, their French fries were so-so, and their burgers were fresh and tasty but truly nothing special.  
Still, when in LA it is good to go as a visitor for the experience as there is a certain energy in these places that is appealing for sure. I just wouldn't get your hopes up that this will be the best burger and fries experience of your life.