I can remember going on camping trips when I was little; those adventures with my mom and sister are right there with my earliest memories as a child. My mom has always been a very adventurous and independent person, and I believe many people were more spontaneous and lived a more simple life back in the days of my childhood years.
I now have two children of my own, ages 1.5 and 4. When I told friends that I planned to take them camping, I received many wide-eyed, "are you insane" looks but I had a little secret- I knew where to set my expectations. Here are my 5 top tips for camping with your little kids, I hope they provide a foundation for a new adventure for your family!
---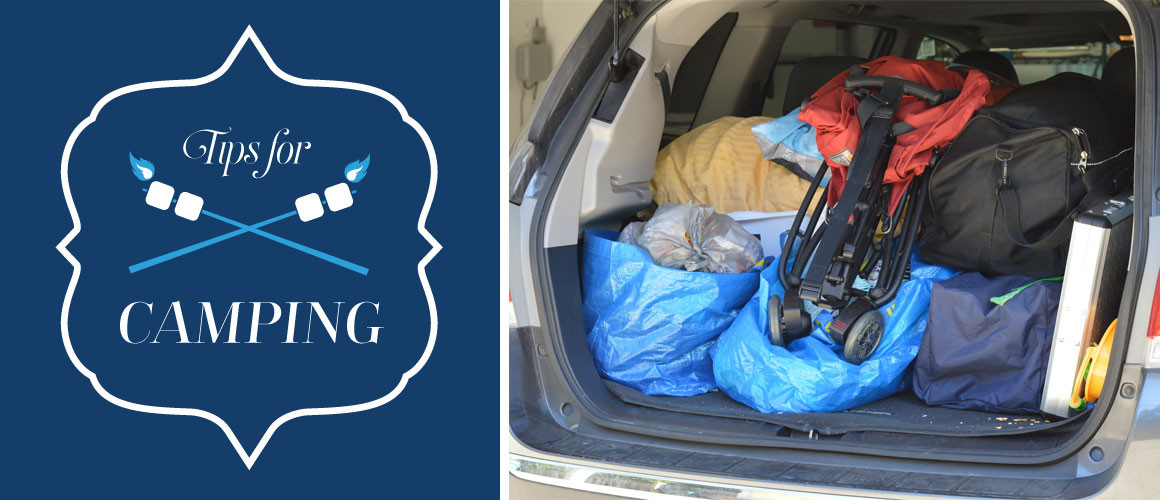 Tip #1: Less IS More
If you bring too many gadgets and gizmos, you are basically bringing your whole house and lifestyle with you. The point of this trip is to simplify, improvise and relax. If you have to unpack a car full of stuff when you arrive then pack it back up when you leave, that cuts into a big chunk of your trip! Bring the basics, including a compact stroller for those who aren't able to walk long distances. I brought the Quinny Yezz, which weighs less than 12 lbs, features a shoulder strap for hands-free carrying, and folds into the smallest place imaginable.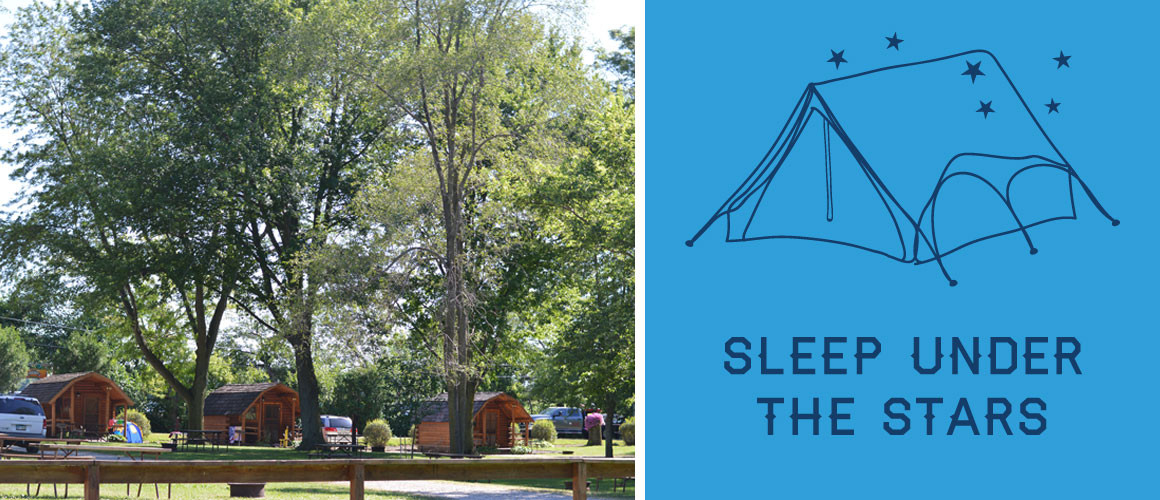 Tip #2: One Night Is Enough
I applaud those who rough it for nights on end and proclaim my favorite phrase- "Good for you, not for me!" One night is enough, especially your first trip out. If no one sleeps, at least you haven't compounded that nightmare continually. This is an adventure, not a contest. Download the free Simply Noise app on your phone to have handy in case the campground is more rowdy than you bargained for.
Tip #3: Have Options
Yes, tent camping is way cool. Unfortunately, some kids become terrified by all of the noises the great outdoors provide, and the novelty of sleeping in a tent wears off before the actual sleeping occurs. I rented a one room cabin (with air conditioning) and set up a tent alongside it. Those who enjoy sleeping in the tent can, or it can be used as a play room during the day.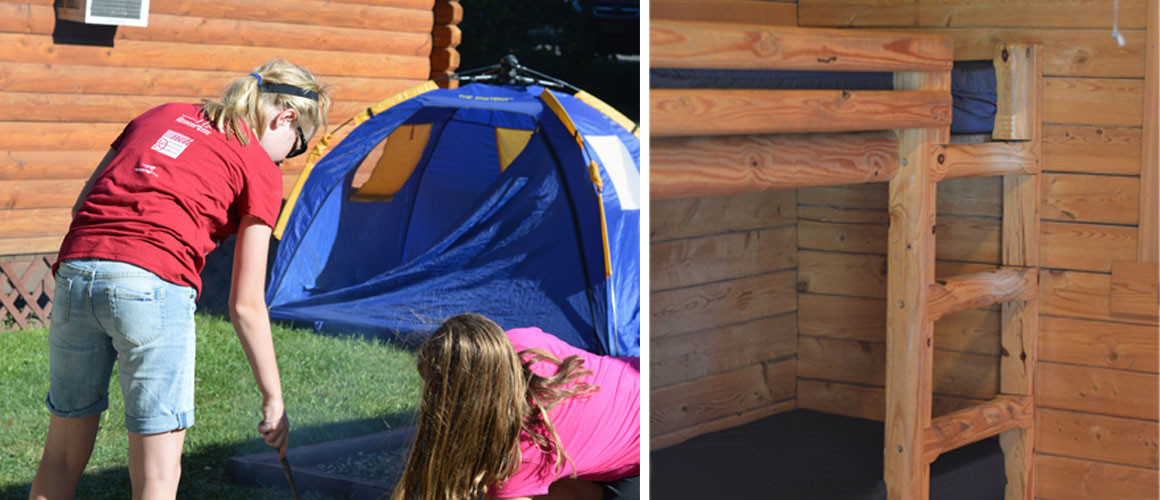 Tip #4: Stay Hydrated
When a fridge full of milk, water, juice, etc… isn't readily handy, we can tend to neglect basic hydration, especially after running around outside. Instead of packing an abundance of drinking water which can take up a lot of room and be heavy, bring along a mini filtration system of your own. The campgrounds we go do usually have potable water available, but it tends to have the metallic taste typical of well water. I brought along my favorite water bottle – RefresH2Go, which removes unsavory tastes and smells from tap water. This way, we never ran out of fresh water, and my kids were ready for play.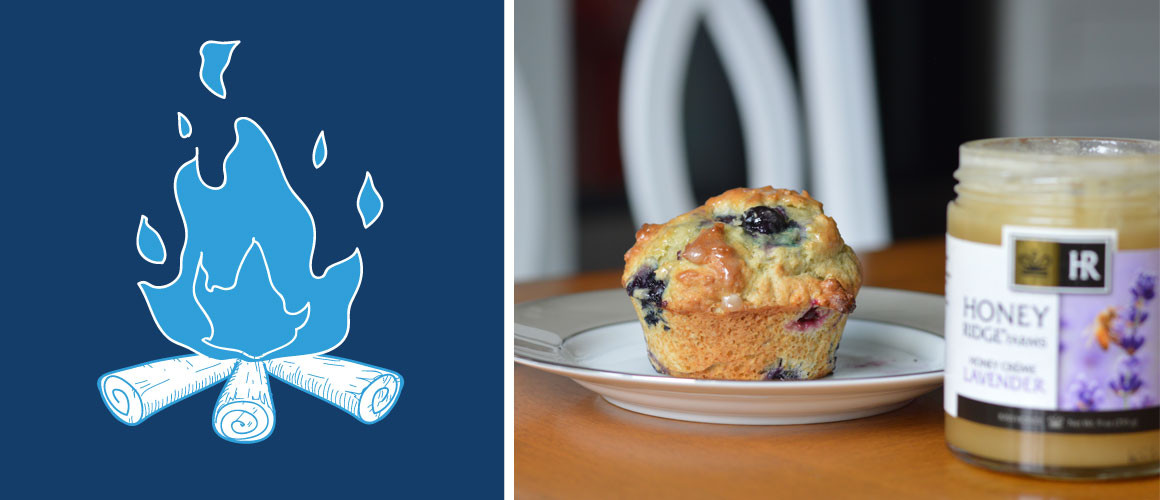 Tip #5: Make Food Part of the Adventure
Although you might be tempted to grab Subway on your way into the campground, try some foods that are unique to camping! We brought Jiffy Pop popcorn, which in addition to being an 80s throwback for many of us makes an awesome camping snack. Make sure you attach the handle to a s'mores stick and sit back to watch the popping magic happen! Pie Iron Sandwiches are also a blast, and you can adjust the fillings according to different preferences. Grilled cheese? Simple. Pizza pocket? Done! You can even make dessert by adding pie filling. Simply butter the outside of two pieces of bread, place into the irons butter side down, add fillings to one side, close and pop into the fire. Hot dogs and s'mores are always a hit, and make quite an easy dinner as well.
For breakfast, I don't bother with building another fire to go crazy and make pancakes or eggs. I made blueberry muffins at home using Enjoy Life muffin mix (which packs a protein punch) and brushed it with Lavender Honey Creme from an amazing gourmet food shop I just found, Honey Ridge Farms. This isn't something I would normally make them, and satisfies the sweet tooth for the kids while still being relatively healthy compared to prepackaged donuts or danish.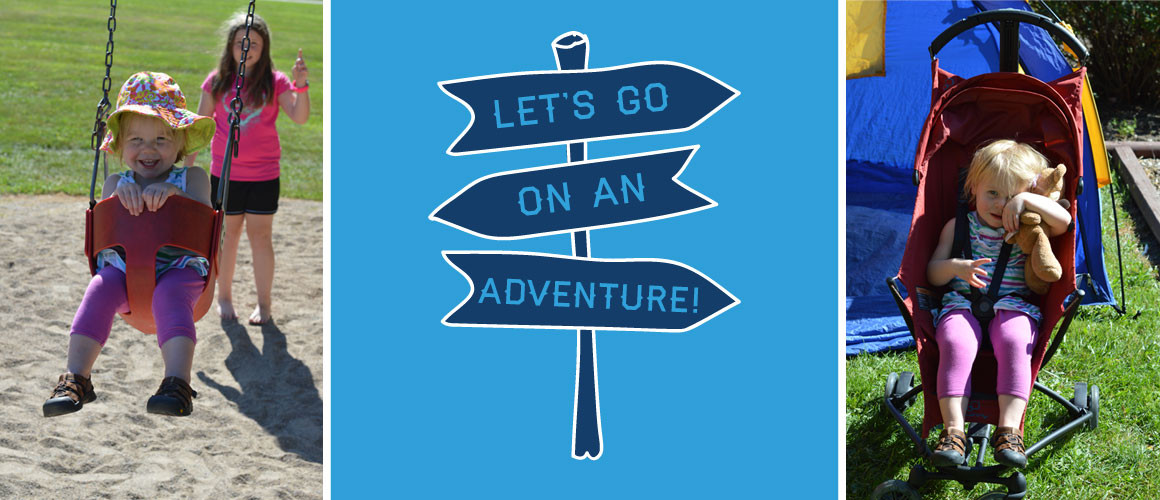 Above all, don't expect it to turn out perfectly. Chalk it up to an adventure that you conquered as a family, learn some lessons for next time, unplug, and try to keep it simple. Many family campgrounds have play structures for kids, and some even have story telling at night, group s'mores making, visits from characters or even cafes for convenience factor. You have nothing to prove except that you are investing in a memorable outing with your kids. Simple as that.
---
Disclosure: I was provided with product for review purposes from Quinny, RefresH2Go, Enjoy Life, and Honey Ridge Farms. All opinions are honest and my own.