Last week, my daughter Reagan (5), our SuperNanny, and I participated in the most magical Christmas event in Arizona—The North Pole Experience. Tucked away in the majestic and festive pines of Flagstaff, The North Pole Experience begins at The Little America Hotel, a venue that can only be described as super quaint cabin-chic (read: lots of floral).
How did I find out about this incredible holiday adventure? I got a phone call from one of my girlfriends (a total SuperMom) back in October. She told me to buy tickets for a specific weekend in December so that we could accompany her and her twin boys ("Hurry! There are only 4 tickets left!"). Thus began our descent into awesome…

We arrived at Little America on a Thursday afternoon. Our excursion was to begin at 5:40pm (there are trips scheduled every 20 minutes or so). A buffet dinner was included with our tickets so we noshed on typical buffet food (with a wide selection for children) before heading to the lobby.
We were given a golden ticket to board our bus. Each bus accommodated 55 people and 55 people exactly. The windows were tinted so that you couldn't tell where we were driving. An elf narrated over the intercom. We drove through a "portal" to the North Pole which took about ten minutes…during which the bus driver swerved around a bit which was super hilarious and adorable. We then arrived at Santa's Workshop.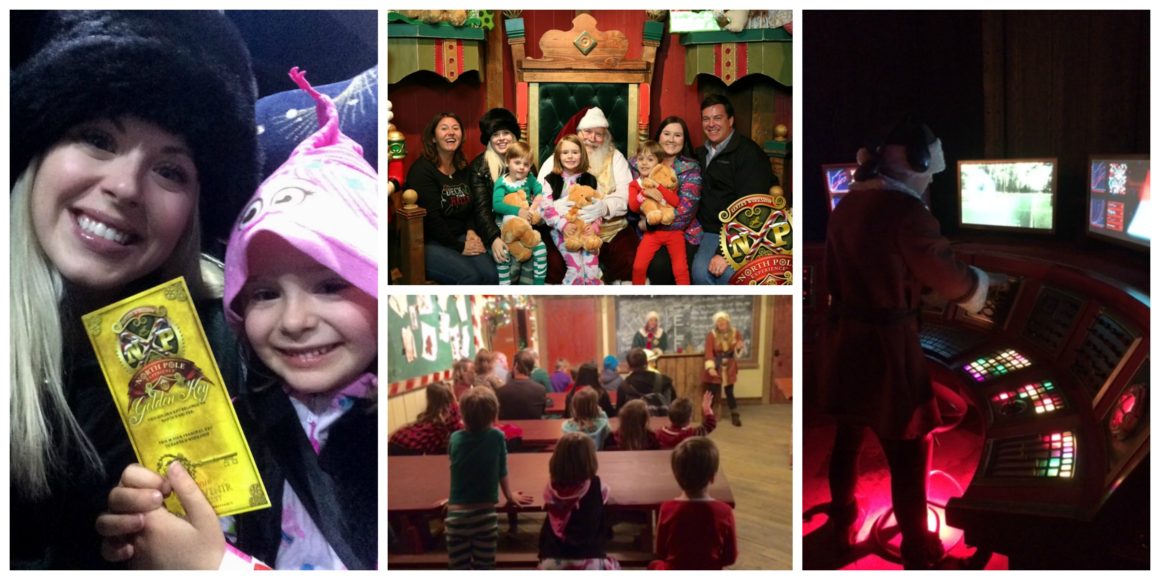 It was hard to tell because the bus pulled right up the front door, but Santa's Workshop was really a refurbished barn of some sort. There were about eight different interactive rooms including toy-making with stuffed bears, cookies with Mrs. Clause, the mail room, Elf School, and more plus the grand finale including special one-on-one time (and a photo) with the big-man himself.
Our particular Santa was the most realistic one I have ever encountered in my entire 32 years on this planet. He was physically one of the biggest men I have ever seen (and I used to cheer in the NFL). It was all pretty believable.
The next morning, we enjoyed a buffet breakfast with (a different) Santa before heading home. I cannot recommend this experience enough. The price point isn't absurd, the accommodations are reasonable, and the magic that your child will experience is priceless.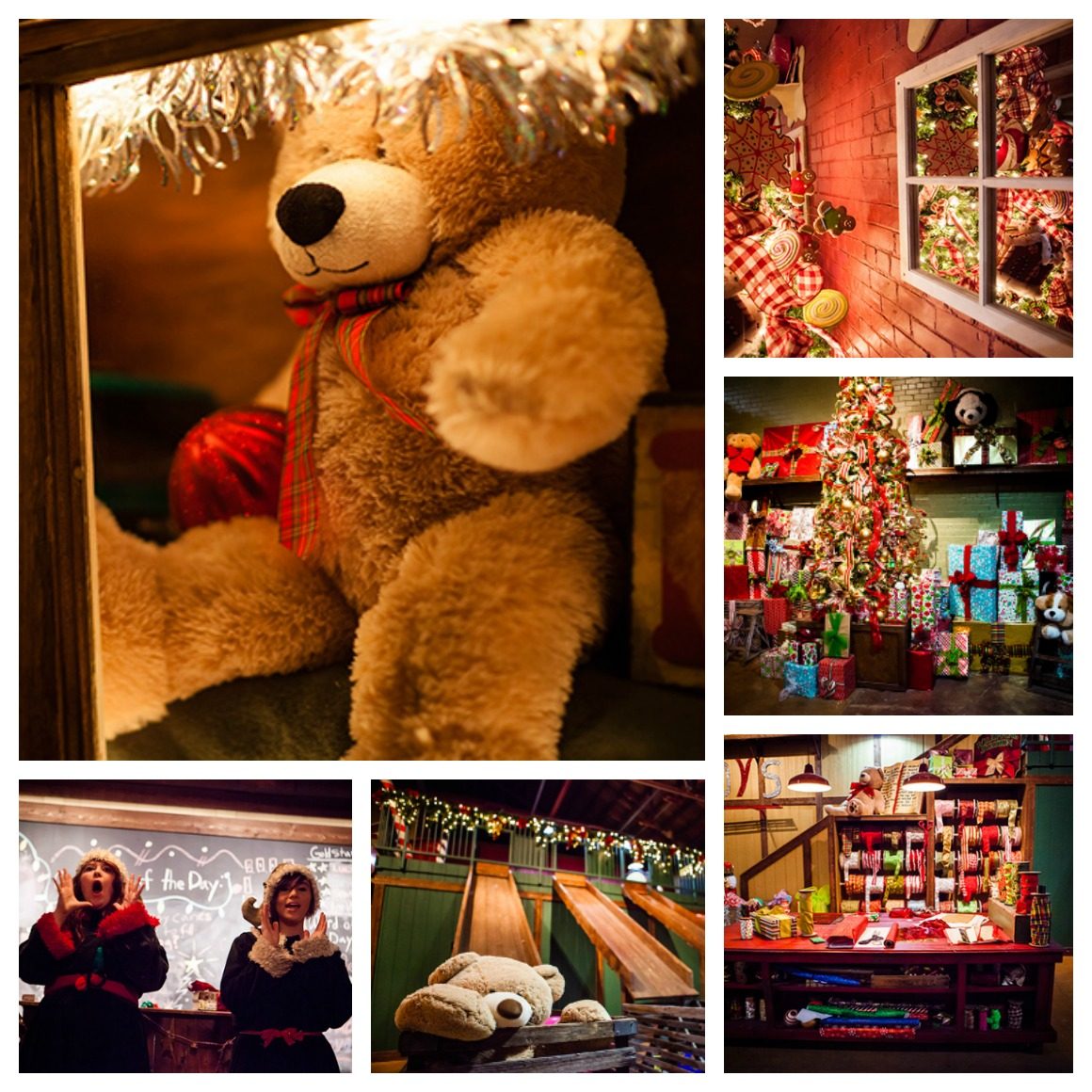 Like this post? Pin it for later!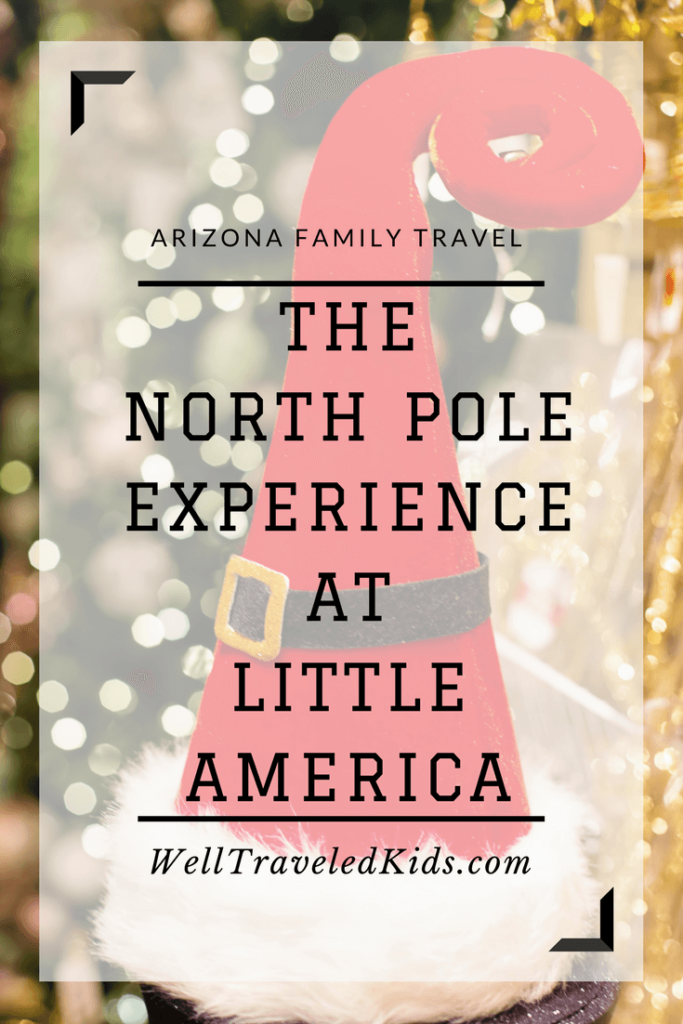 ---
Photos courtesy of The North Pole Express