Growing up, my family often vacationed in the Newport Beach, California coastal area. We even lived in Irvine when I was very little, and my parents still look back on it as their favorite place to have lived.
As I've gotten older, Orange County remains one of my favorite vacation spots, with its perfect weather and dramatic seaside views. I've always wanted to stay at The Resort at Pelican Hill on the Newport Coast. Until earlier this summer, I'd only experienced it through photos on their website, and it's been on my list of must-stay favorites for a long time.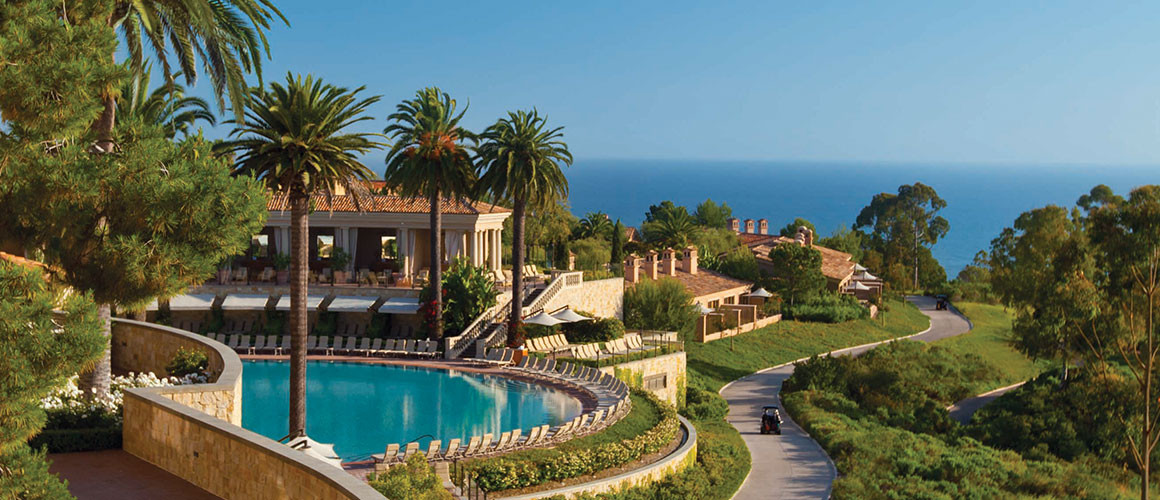 ---
When the opportunity came to tack a stay at Pelican Hill onto my family's California trip in June, I jumped at the chance. My husband, our 4-year-old son Harry, and I spent a couple of days taking in the resort's lush grounds and dramatic cliffs. It was fully booked at the time, but spacious enough that we never felt crowded. In fact, we felt like we had the run of the place.
If you're looking for a gorgeous Southern California coastal stay, you really can't go wrong with Pelican Hill. It's frequented by international royalty and celebrities, and is one of the most sought after wedding destinations on the Newport Coast due to the beautiful grounds and views. Read on for my tips on how to make the most of your family's time at this ultra-luxurious spot.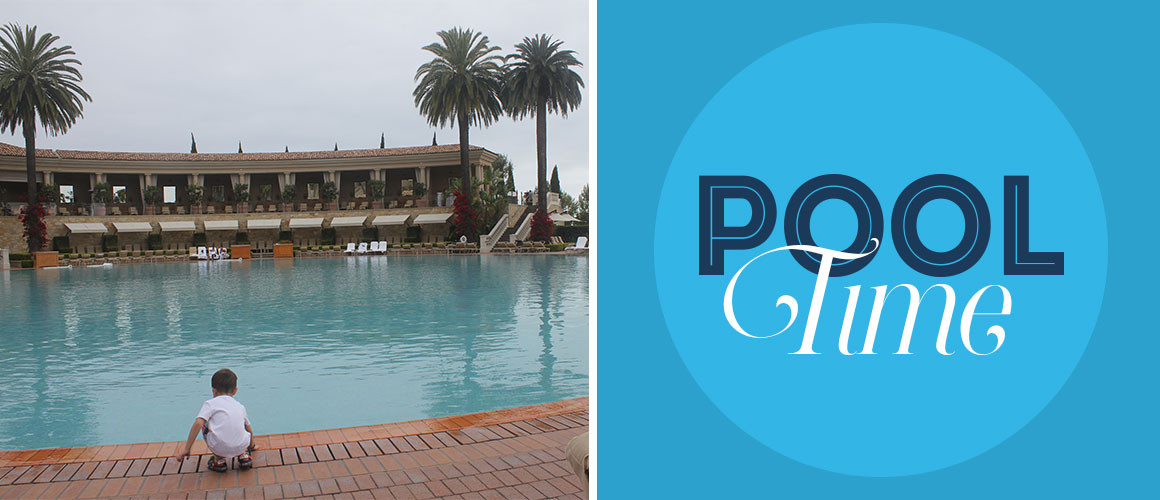 Roll down your windows, and take in the views.

Your experience at Pelican Hill begins the second you drive onto the property. It's an over-the-top, Italian-style coastal retreat made to look like an authentic Tuscan village. Clearly, the resort owners spared no expense in making every last detail gorgeous, and the architecture is absolutely breathtaking. Everything is larger than life—all perched on a magnificent cliff above the water.  

Spend time in your bungalow.

When we arrived, we followed the bellman down the terraced hill of bungalows till we arrived at our ocean view bungalow. I wasn't sure what to expect, but our suite was so large and wonderful, with 15 ft., wood-beam ceilings and a fireplace. The bathrooms were spacious and constructed entirely of marble. The best part, though, was our huge terrace with spectacular views and gorgeous furniture, which Harry immediately claimed.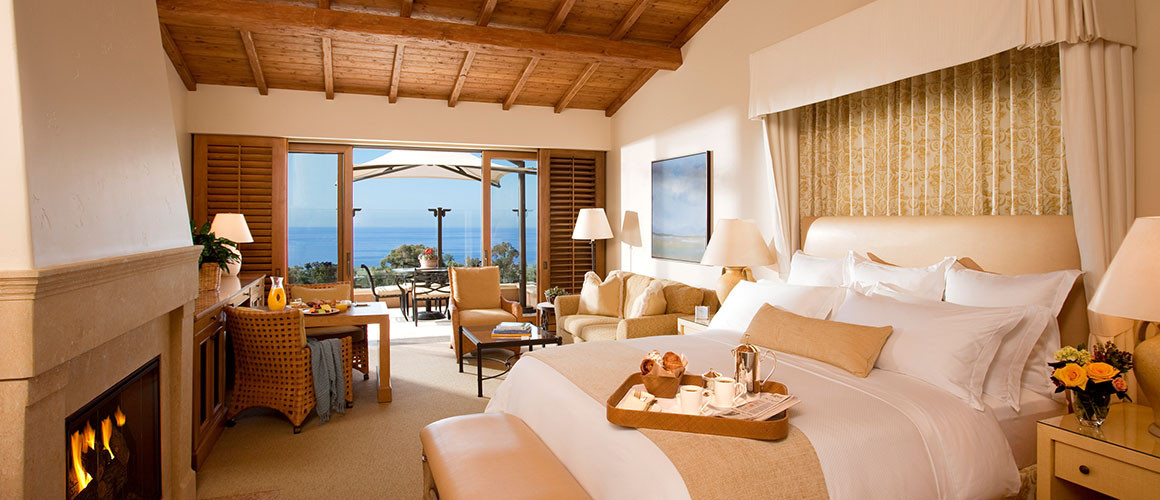 Picnic on your patio

. Pelican Hill caters to a very international crowd, and features multiple four and five star restaurants. I'd love to go back for a longer stay and check out their award winning dining options. For one night, though, my kid wanted to eat on our private terrace, so that's what we did. We took a trip to the resort's café and market, where we tried homemade gelatos, and perused the sandwiches, soups, cheeses, meats, wine, (and juice for Harry). After choosing our dinners, we went back and enjoyed the meal together on our terrace. I loved the quiet ease of it.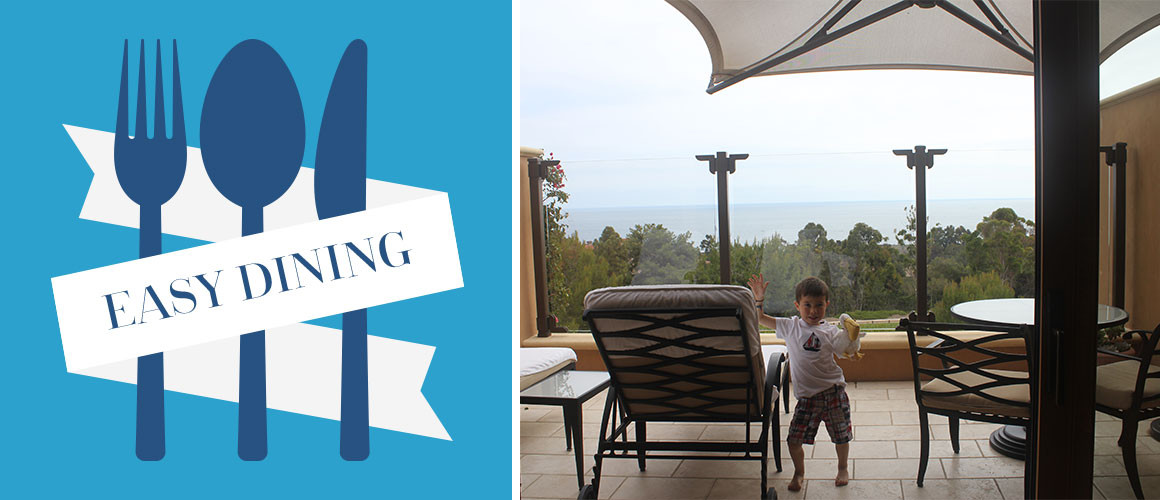 Take a stroll around the property

. It's immense, so make sure to wear the right shoes. One section has villas—essentially four-bedroom luxury vacation homes that would be perfect for family reunions or multiple-family vacations. You'll also see the golf course, which overlooks the ocean and the spa, which is rated the best in California and offers tons of custom treatments for men and women.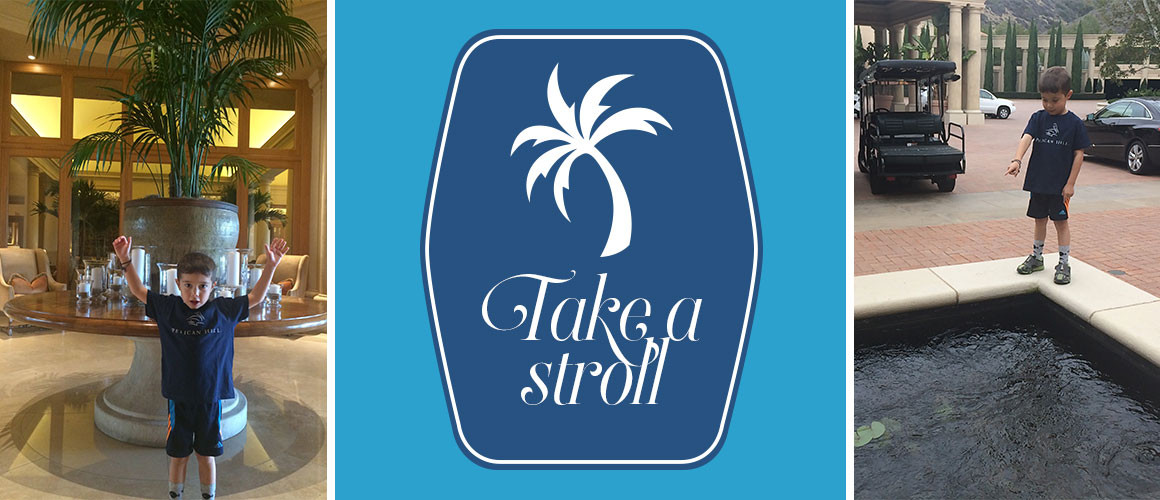 Play bocce ball as a family

. We love bocce ball, so when we stumbled upon a court, we immediately set up a game. The days we visited were cooler and cloudy, (what the locals call "June gloom"), so it was nice to have physical options other than the pool.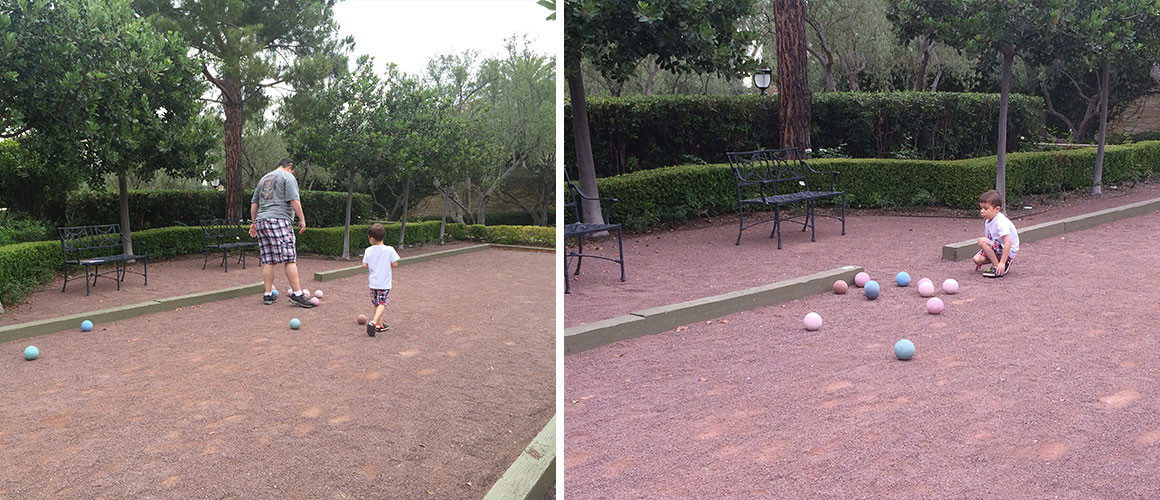 Swim in a perfectly circular pool.

Whatever the weather, make sure to check out the Coliseum Pool.

 

It's called the Coliseum Pool because of its architecture modeled after Rome's famed landmark.

 It's a perfect circle, the largest in the world, and impressive to take in. I'd love to return on a warmer day and reserve a cabana at the Coliseum Pool's edge. They're the ultimate cabana experience, great for entertaining with awesome sound systems and flat screen TVs. There's also a poolside restaurant, the Coliseum Pool and Grill, which has casual food with a sports bar setting—great for families.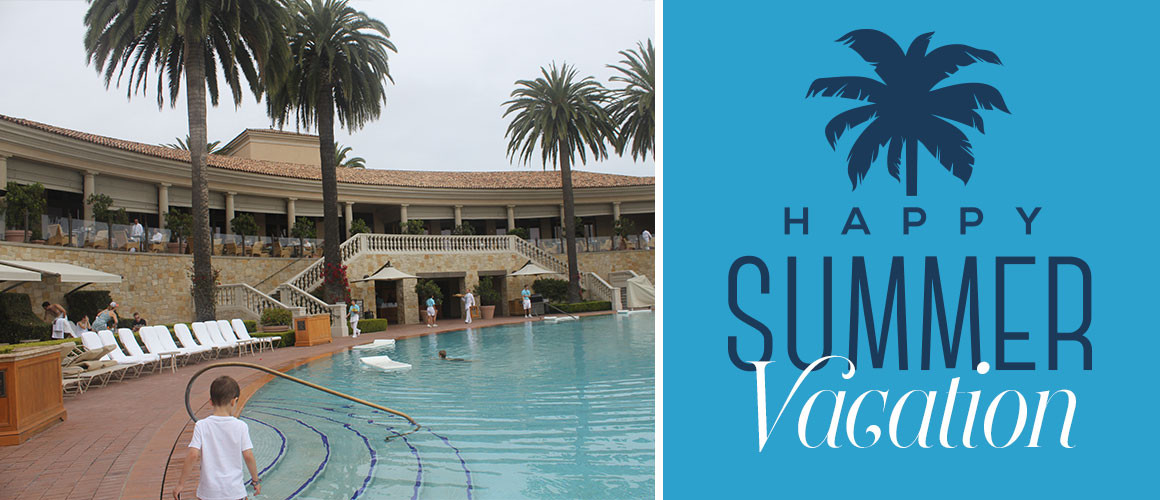 Book your kids an afternoon at Camp Pelican.

Camp Pelican at Pelican Hill was closed when we visited on a Monday, but it looks absolutely amazing. It features its own separate pool, splash pad, and riding toys. On weekends, they run movie nights so kids can hang out there while the parents go out for dinner. They also offer an etiquette class, working with children on proper table manners and event etiquette. I would love to return and enroll Harry in the class once he's old enough!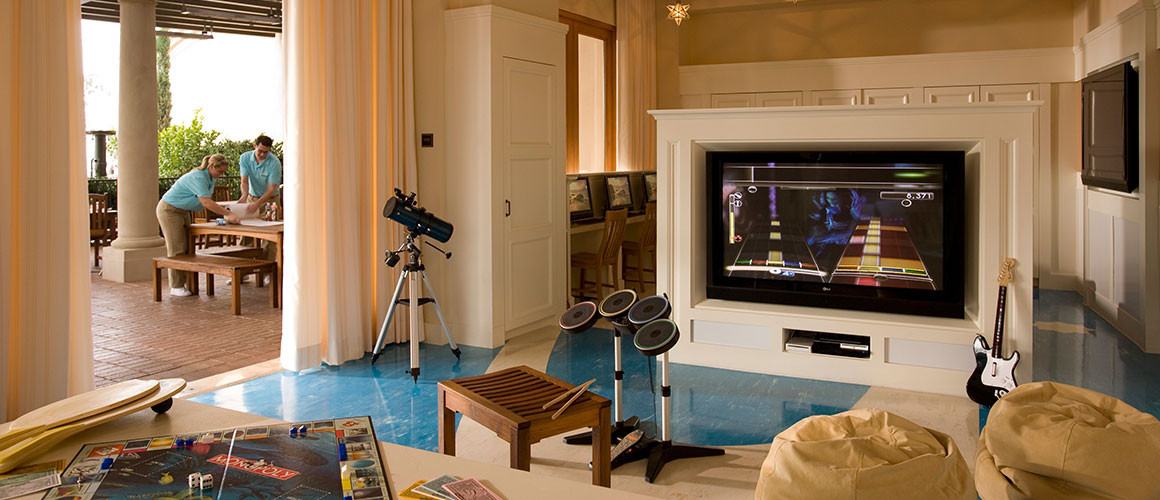 Whether you experience Pelican Hill with extended family or go solo with your kids, it's really a place where you could stay for a week, relax and decompress. Booking is easy online or over the phone.
---
Various Photos Courtesy of Pelican Hill