Top Notch Desert Resort – Four Seasons Scottsdale at Troon North
We love a luxe vacation in the desert.  Nothing beats desert hikes and the dry heat of Scottsdale. One of our favorite family vacation spots each year is the Four Seasons Scottsdale at Troon North, the ultimate desert oasis vacation.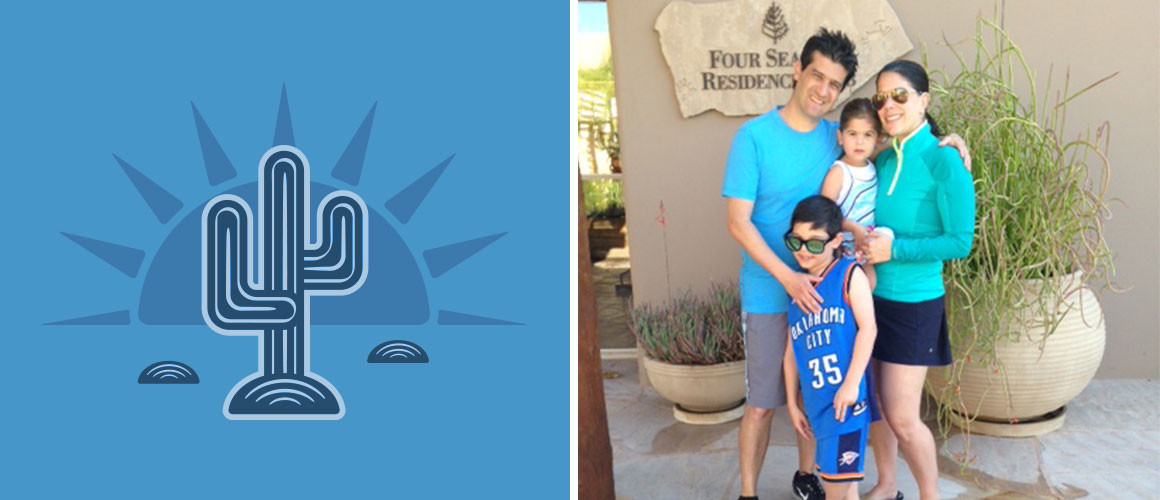 ---
We return to the resort each year with our two young children because we love that it is so family friendly and there are countless activities for our family to experience together. I'm always recommending this fabulous property to my friends with kids and here's why:
Play at the Kids Club.  They have a spectacular kids club with daily activities and they will include lunch for an additional fee.  My son specifically loves that they have wii, xbox and all the latest movies.  This year was the first year we decided to get a sitter for my daughter so she could experience the kids club while my husband and I took a long desert hike. You really feel like it's a vacation when you get some alone time.
Relax and dine at the Pool. The pool is fantastic and that is where we spend our afternoons swimming and relaxing with refreshing smoothies.  The top notch pool staff pampers guests with delicious treats and refreshing samples passed around the pool which the kids and parents all love.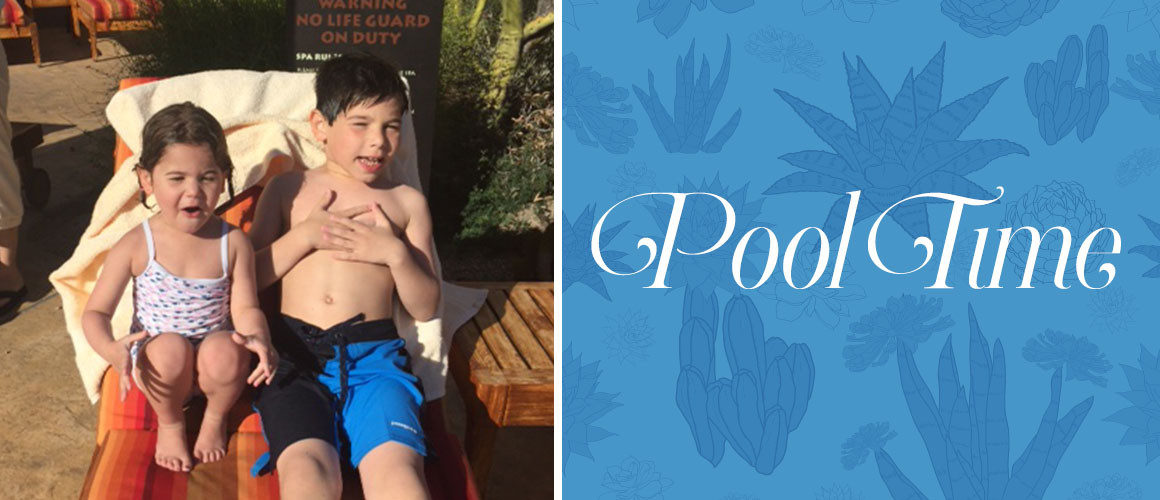 There's no need to leave the pool for meals.  The grill by the pool is usually a perfect spot for lunch each day. Our family enjoyed a delicious lunch by the pool in our bathing suits and cover-ups while soaking up the desert sunshine.  The kids found all their faves on the kids menu and our lunch favorites are the shrimp salad and quesadillas.
---
Plan a family date night dinner at Proof.
When we travel, our kids think it's fun to get dressed up and eat dinner at the hotel.  Dining outside at Proof we were in awe of fabulous views of the mountains and sunset.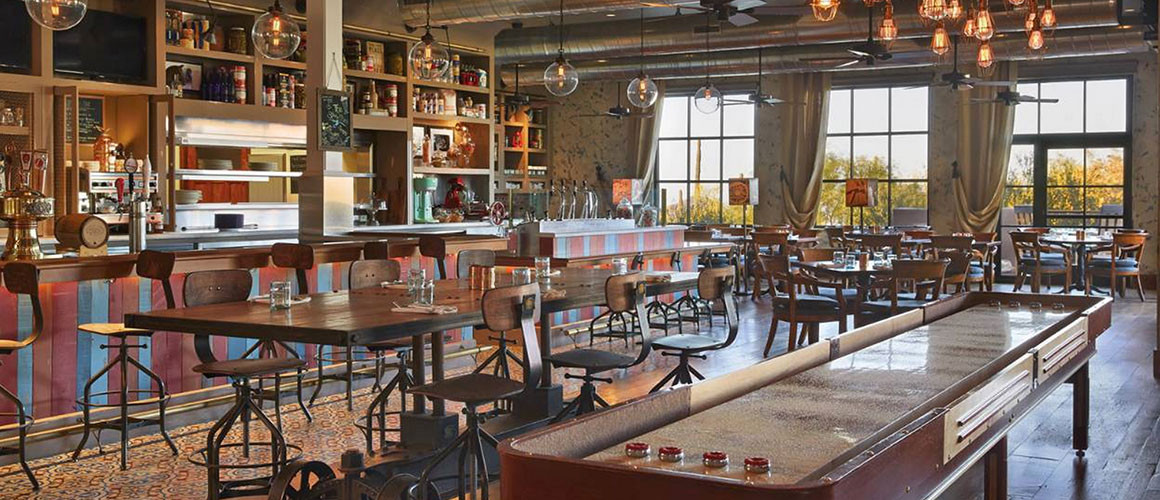 ---
The staff at Proof understands families. Our kids were each given an etch a sketch which kept them occupied before we got our spectacular warm pretzels.  My kids were so happy to have all their favorite foods listed on the kid's menu.  They were served pasta with fruit on cool retro trays.
My husband ordered a burger topped with fried Arizona cheese that he thought was outstanding and is now at the top of his list of best ever burgers.  I ordered a crab louie salad that was so delicious and was filled with dungeness crab, shrimp, vegetables and a tasty dressing.   Even though we were all stuffed, we could not pass the amazing dessert menu.  Not only did we try the milk shakes, warm cookie and ice cream but the kids picked out their own candy which is their absolute favorite.  The variety of milkshakes were unreal.  My son chose a vanilla bean with brownie bites and chocolate chip cookie, while my husband had a delicious mint chocolate chip milk shake.  My kids were so excited to have the candy in a bag to snack on throughout the week.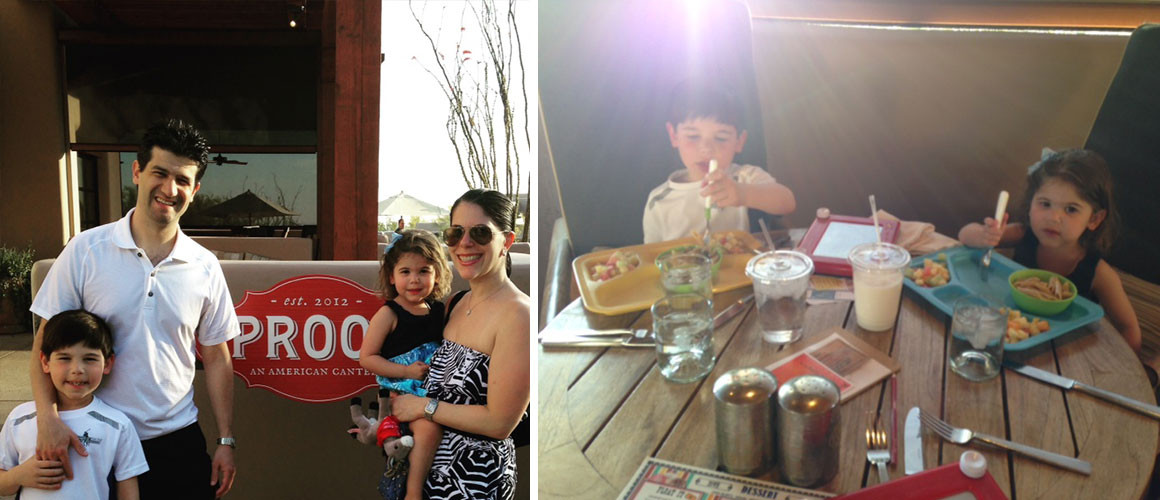 ---
Pamper yourself with a heavenly spa experience.
I had the heavenly experience  of having a spa treatment while my children were playing in the kids club.  It was 80 minutes of pure bliss.  It started off in the waiting area sipping varieties of my favorite mighty leaf teas.
My treatment consisted of a wonderful massage.  After that I had a scrub that felt amazing on my dry desert skin.  They then put a warm bark wrap to exfoliate the dry dead skin which felt amazing.  It concluded with a scalp treatment and mini facial.  I left with soft, hydrated, glowing skin and felt rejuvenated.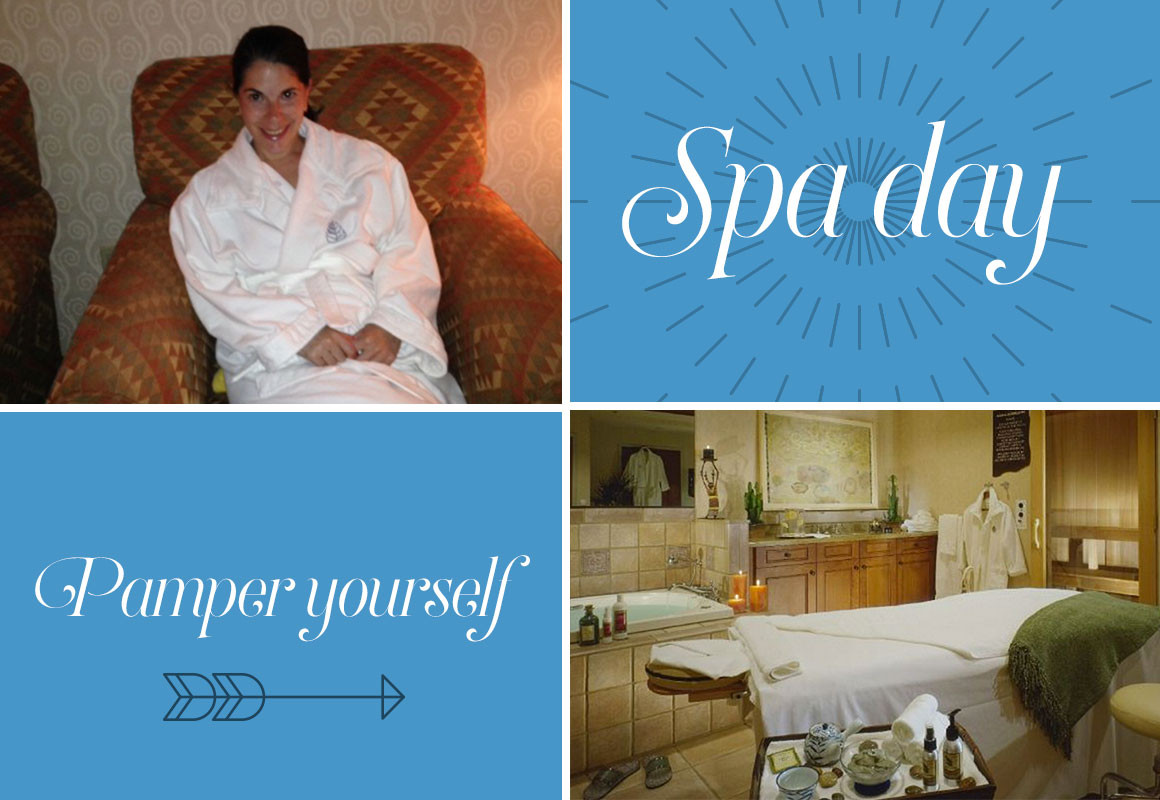 To top it all off, after I put on my robe I was given cold water and a chocolate covered strawberry.  It was the ultimate break from the daily grind with kids and especially relaxing knowing my kids were having a blast playing in the kids club.
Get some exercise. The hotel offers a solid workout room if you are able to sneak a fast workout.  The grounds are so magnificent that we would walk around every day and  take it all in.
Enjoy the perfect Scottsdale retreat location. Troon is located in a gorgeous part of Scottsdale perfect for fantastic hiking. It's also very close to shopping (Kieraland and Old Town Scottsdale) if you want to leave the resort and well as many award winning restaurants.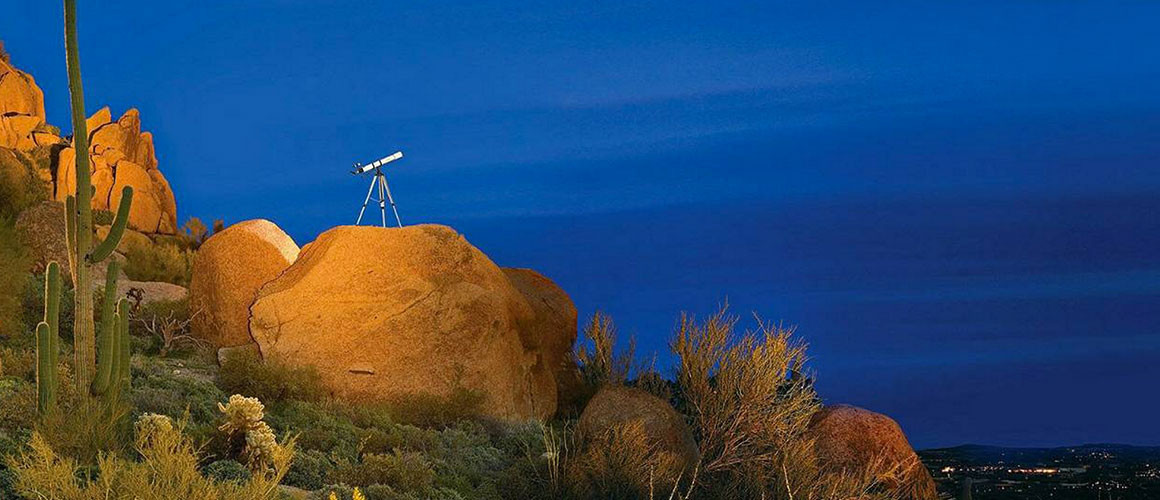 Appreciate the impeccable service. As we have come to appreciate and expect from the Four Seasons brand, the service at this resort is always incredible. The staff goes overboard to make sure our entire family has a pleasurable and unforgettable family stay. That's why we've made visiting each year a family tradition.
I was treated to my spa treatments and our family dinner at Proof by the Four Seasons resort for purposes of this review. I always give my honest opinions no matter who is picking up the check.