Chicago boasts one of the most child friendly major cosmopolitan cities in the world. Families who are looking for a unique and unforgettable luxury experience will love a lavish stay at the Trump International Hotel and Tower Chicago.
We spent Christmas at the Trump Chicago this year. It provided a posh home base in a perfect location close to Millennium Park, the State Street Christmas windows at Macy's, and all of our favorite shopping and dining on Michigan Avenue and the Gold Coast.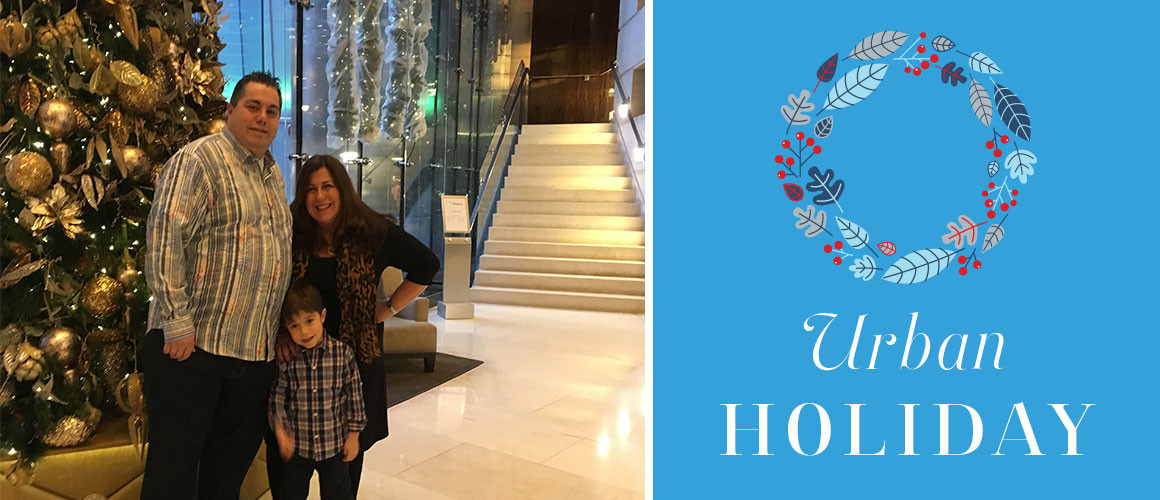 ---
Here's a few reasons why I recommend a family stay at the Trump Chicago:
The holiday season at the Trump is extra special. Beautiful Christmas trees and elaborate holiday decorations line the lobby and Santa makes a special appearance at the Christmas Brunch in Sixteen Restaurant.
Our favorite holiday treat was the way they transform the elevator that transports guests from the lobby to the 16th floor into the Gingerbread Express. The Gingerbread Express Elevator is decorated completely of homemade gingerbread and takes the pastry chef team over 5 days to complete with a fireplace, train, and stockings hung inside we felt like we were transported to ski lodge with the wonderful holiday aromas of gingerbread.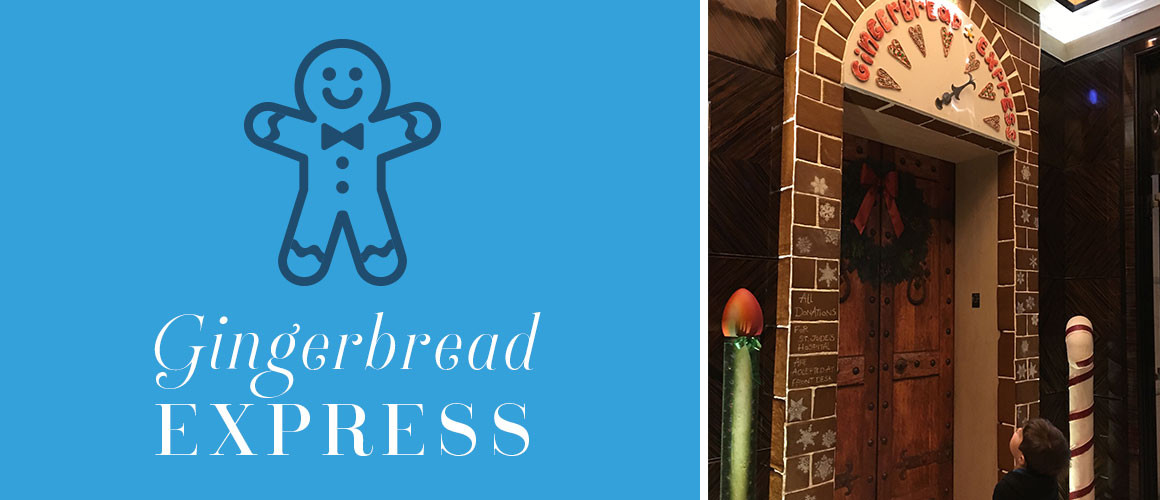 ---
Trump  Attaché Service shines for the whole family.
 The entire staff at the Trump Chicago bends over backwards to make sure the everyone in the family enjoys their stay. Kids receive top-notch attention making them feel like VIP guests. My son was  greeted at check-in with a Trump Kids drawstring backpack filled with stickers and a hat and all sorts of Chicago themed activities.
While checking in, I mentioned that we would be interested in having kids movies and a PlayStation sent up to our room. By the time we arrived upstairs, just a few moments later,  the Nintendo Wii was delivered and hooked up by a hotel engineer followed just a few moments later by the concierge who arrived with a variety of movies perfect for 5 year olds.
The Trump takes amenities seriously. Upon our arrival we received a delicious fresh squeezed juice arrangement with some fun gummy bears for Harry. Additionally, each night we received delicious kid friendly treats.
One night they sent up make your own root beer floats for each of us and the next night we received a popcorn flight perfect for watching our complimentary in room movies.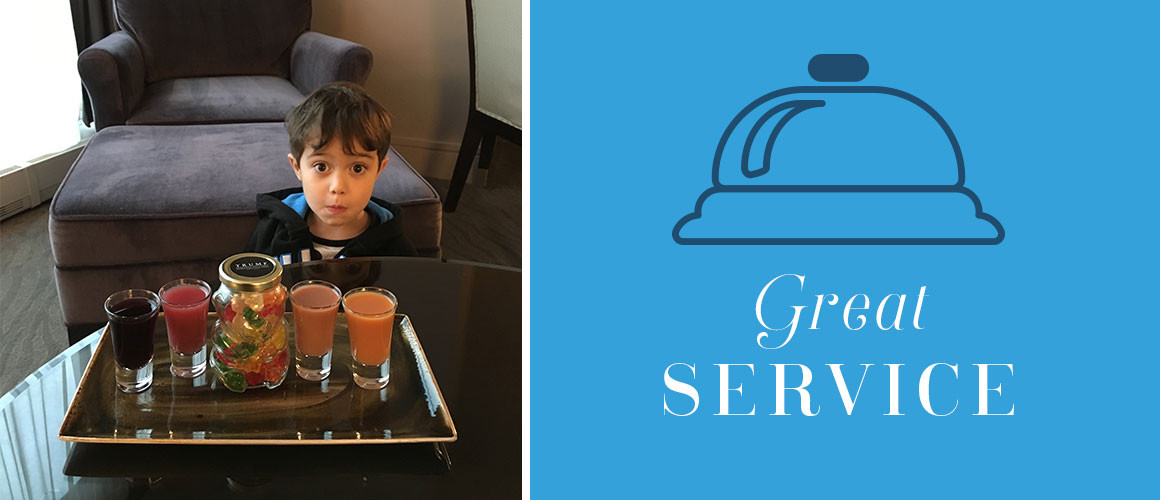 ---
The rooms at the Trump Chicago are HUGE!
 Of course, as one might expect, along with the name Trump comes grand, luxurious, and well appointed rooms.  We found our stay very comfortable for relaxing as a family and enjoying a vacation in Chicago. We loved the opulent bathroom with an enormous soaking tub.  We even made good use of our splendid little in room kitchen.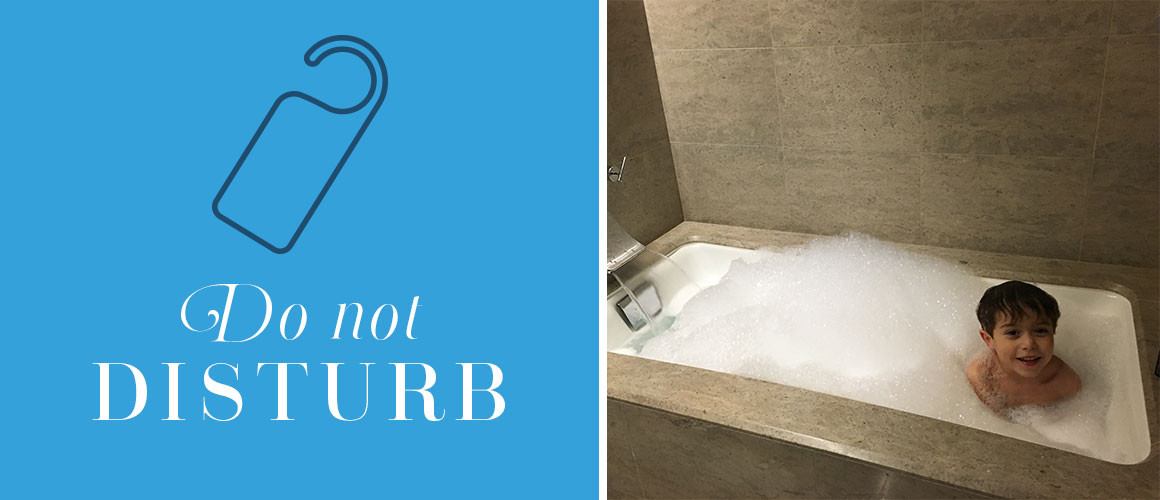 ---
Unique touches include a luxury bottled water bar offering designer water bottles ranging in price from $10-$30,  a giant TV,  and a studio kitchen with top appliances.
Getting a good night's sleep is easy because the beds and linens are super comfy and blackout curtains don't let in an ounce of light making the room perfect for sleeping late.
And we all loved our plush Trump Chicago robes and slippers for lounging around the room during our stay. 
Gotta love ordering room service to the pool. The indoor pool is a 75 foot heated pool with stunning views of Lake Michigan and perfect for playing as a family. We were lucky to have the pool all to ourselves on Christmas morning. Best part, they let you order room service poolside.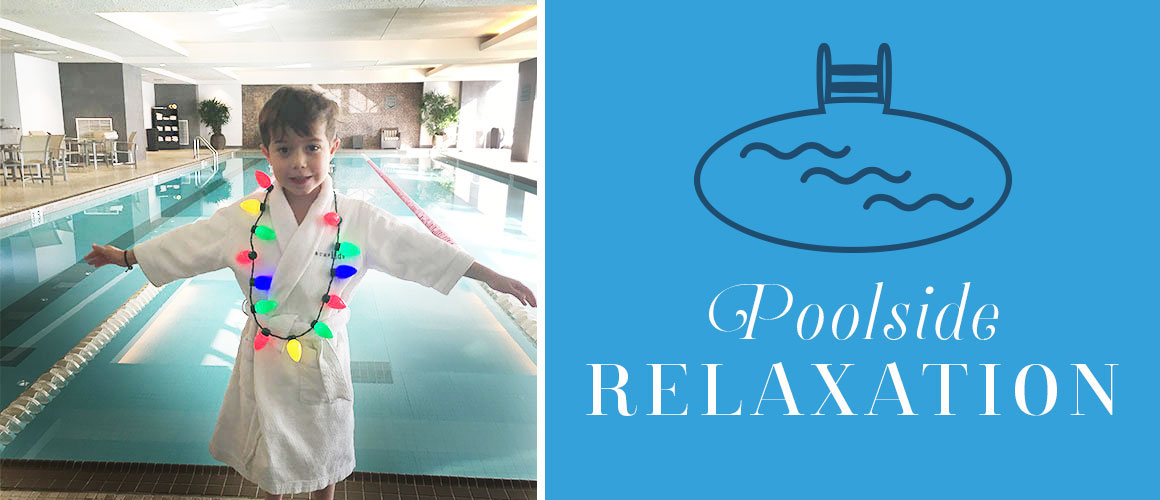 ---
Trump Chicago is home to delicious dining.
 For fine dining in Chicago you can't beat
Sixteen Restaurant
and Bar with gorgeous views of the Wrigley building and Michigan Avenue overlooking the Chicago River. Sixteen truly is the ultimate Chicago setting. We enjoyed drinks and light bites in the bar with my parents just as much as fine dining in the restaurant.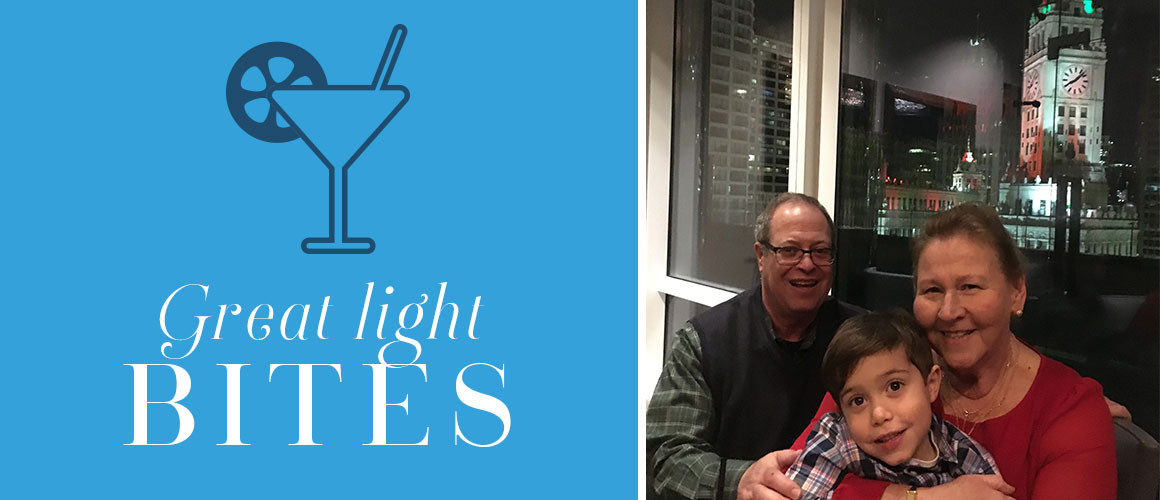 ---
I was especially impressed that the room service experience offers "Nourish" meals with your healthy choices for children and adults including paleo, vegan, and gluten free options. We all loved the yummy Nourish choices for healthy family meals during our stay and also splurged on a delicious cheese tray off the regular menu.
Spa treatments are a family affair. A trip to the Trump Chicago isn't complete without a visit to the luxe spa. As a local, I love the spa at the Trump for it's beautiful views and amazing treatments. Unfortunately, being that it was Christmas, my husband and son weren't interested in spending the day at the spa on this trip.  However, we will next visit for sure!
Special spa treatments are offered just for kids including a milk and cookies pedicure, a Trump Junior Sundae pedicure, or a milkshake pedicure.  Teenagers have their own special menu of spa services and can enjoy teen facials, teen make up lessons, and teen nail services.