I was honored to receive an invite to the luxury, all-inclusive Beaches Turks and Caicos Resort as part of the Beaches Moms Social Media in the Sand Conference this past fall. My son Harry watches Sesame Street daily, and I knew all about Beaches Luxury Resorts from the vacation ads that air before every episode. Because the Beaches Resorts brand has a reputation for excellent family fun, I jumped at the opportunity to be a part of the prestigious blogger event centered at this resort.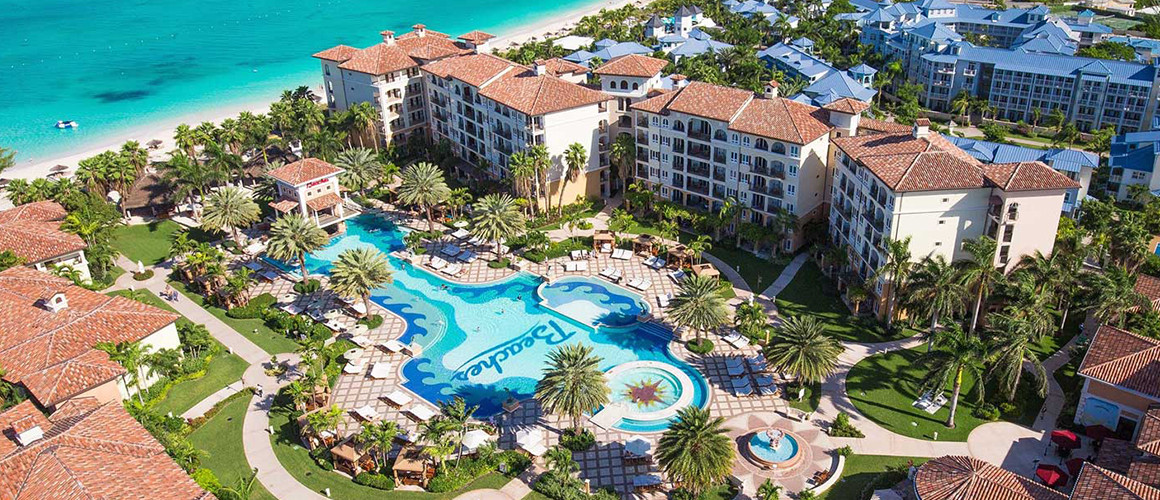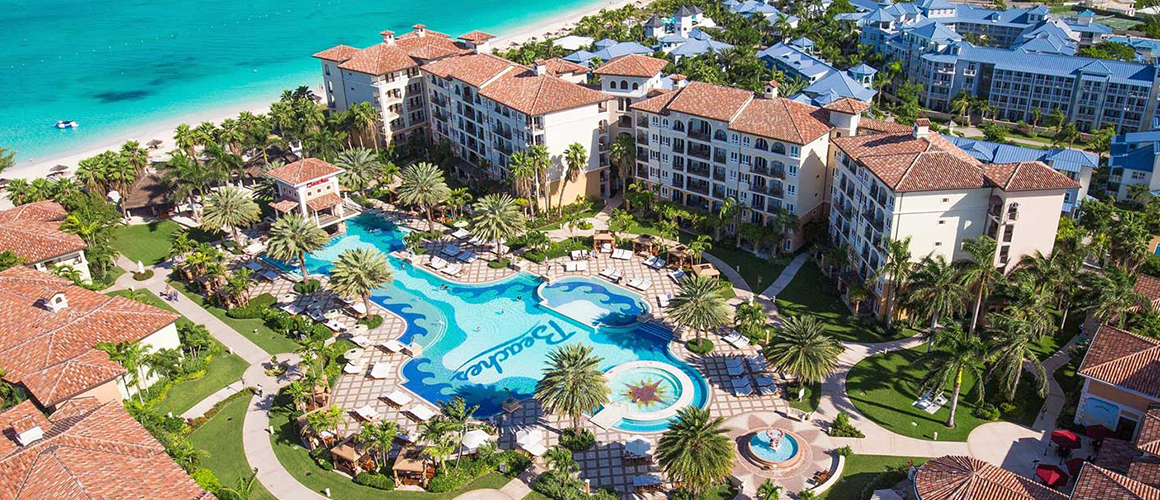 ---
Social Media on the Sand!
Disclosure: 
We stayed at Beaches Turks and Caicos resort for a week and I was provided discounted accommodations at the resort as part of the Social Media in the Sand conference for Beaches Moms.  We were also provided awesome LeapPads as part of the conference to make the flight time fun for kids. As always, all opinions are my own.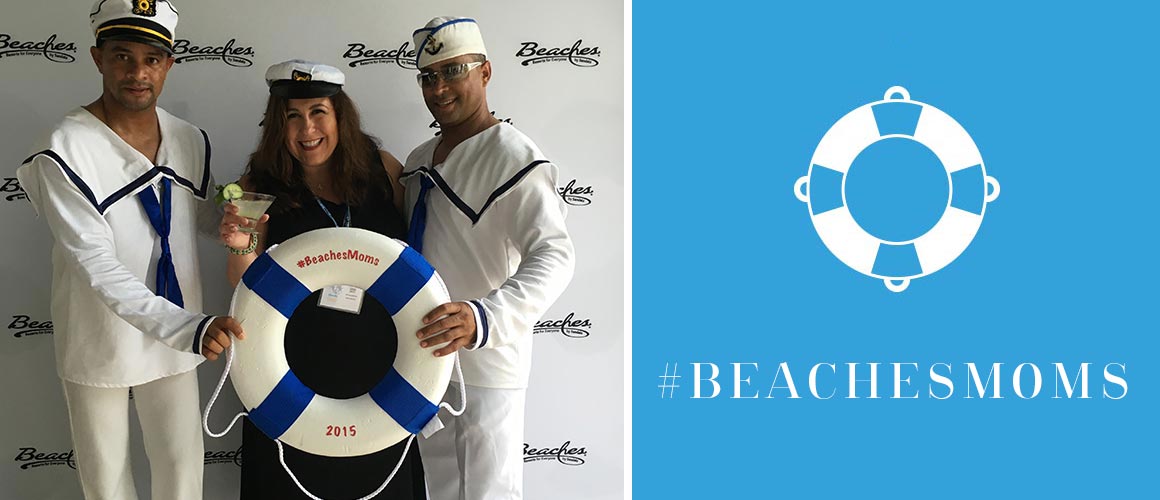 ---
Beaches Resort in Turks and Caicos truly is a pure paradise for families who want to relax, lock away their wallets, and enjoy an unforgettably fun vacation. My family had a blast exploring the all-inclusive fun activities at the resort during our stay, and we have been recommending it to all of our friends as a top-notch vacation spot ever since we returned.
Here's our Ultimate Guide to planning for family fun at the luxury All-Inclusive Beaches Turks and Caicos Resort:
---
Plan ahead
It's no secret that the Beaches Resorts are an amazing place for families to play in the Caribbean sunshine together. The Beaches Resorts have earned an impressive list of awards, including Best in the World awards from Trip Advisor, Travel and Lesiure, and Parents magazine (just to name a few). Families love to return to the resort year after year to enjoy the gorgeous beaches and all-inclusive activities, so book as far in advance as you can for peak season dates.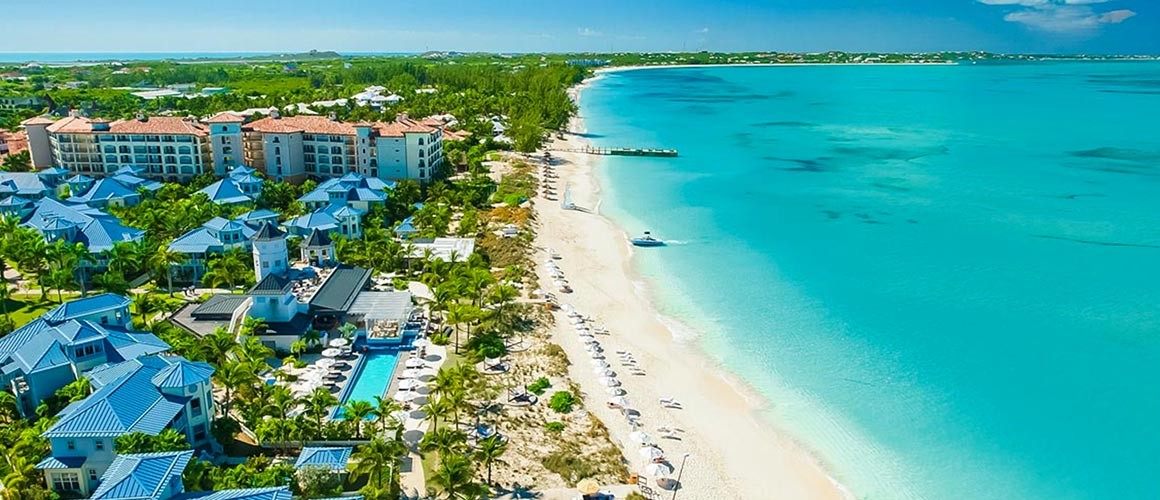 ---

Get your passports ready
This was my son Harry's first trip outside of the United States. He loved everything about planning for our trip, especially going to the post office a few months in advance to order his passport. He couldn't wait to travel to the Island of Turks and Caicos and receive his first passport stamp!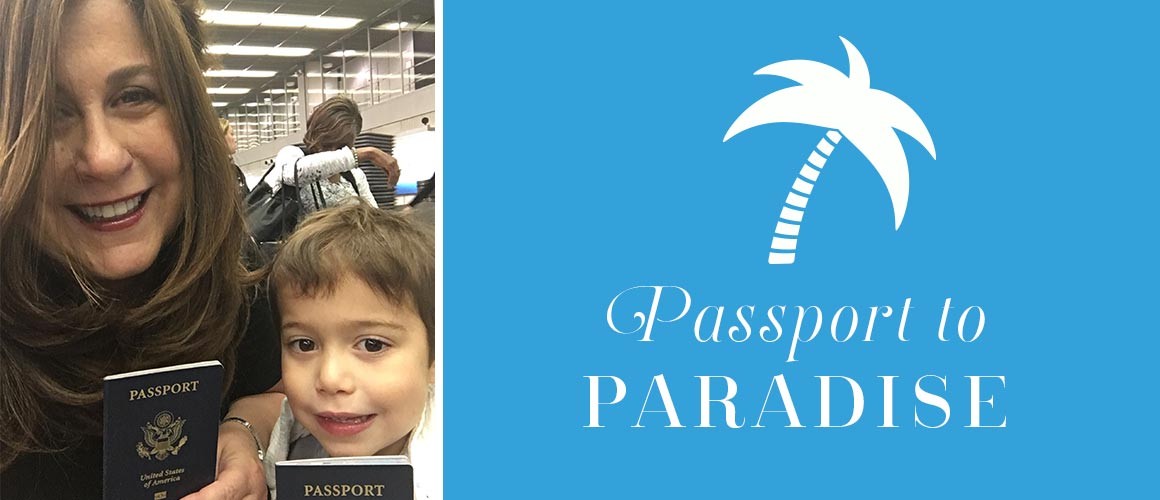 ---

Getting there
During peak travel seasons, many large cities offer direct flights to Turks and Caicos. However, when we flew in October from Chicago, we had to connect in Miami. It was an easy connection, followed by a quick 45-minute flight into Turks and Caicos. Harry didn't mind either; he was happy to have extra screen time with his favorite games on his LeapPad.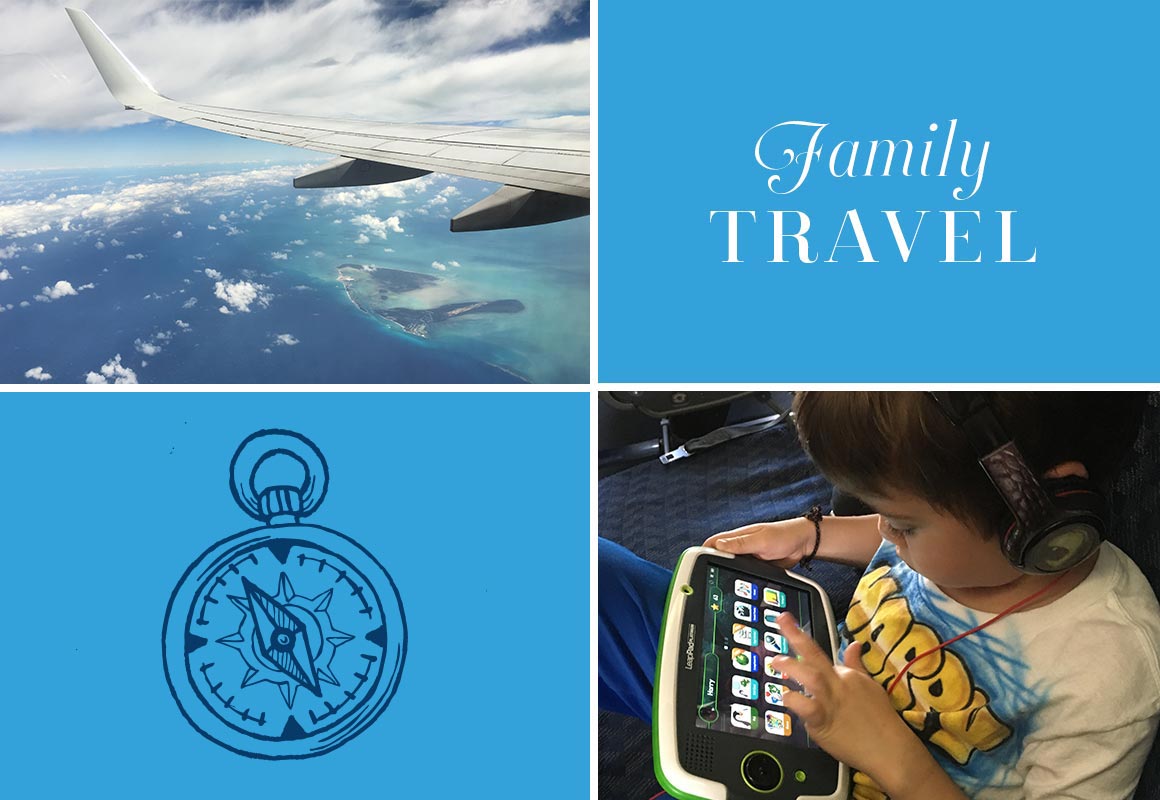 ---
Once you exit the airport, complimentary Beaches Resort shuttles are parked right out front, and the friendly drivers transport you directly to the resort. If you request a child's car seat, they will have a complimentary one ready for your family's ride.
Step into Paradise:
The first thing that impressed me about the resort was all of the gorgeously manicured themed villages. There are so many choices  of where to choose to stay at Beaches Turks and Caicos. As we approached the entrance to the Italian Village where we were staying, we felt immediately at home with the friendly staff and beautiful concierge lobby.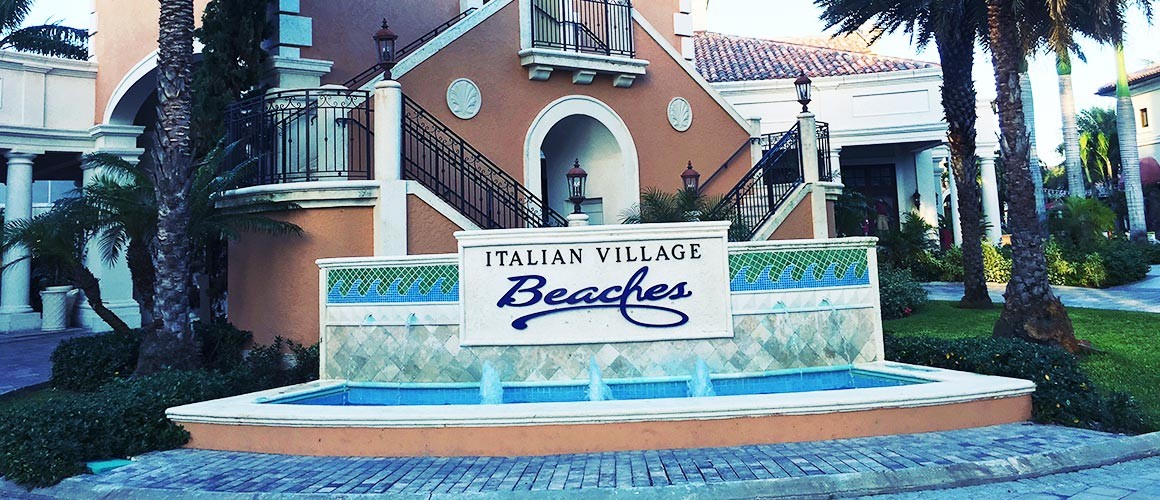 ---
Our rooms were luxe and built for families to spread out and have fun. Harry absolutely loved the bunk beds in our suite, and my husband and I appreciated the spacious marble bathroom and outstanding views of the Italian Village pool.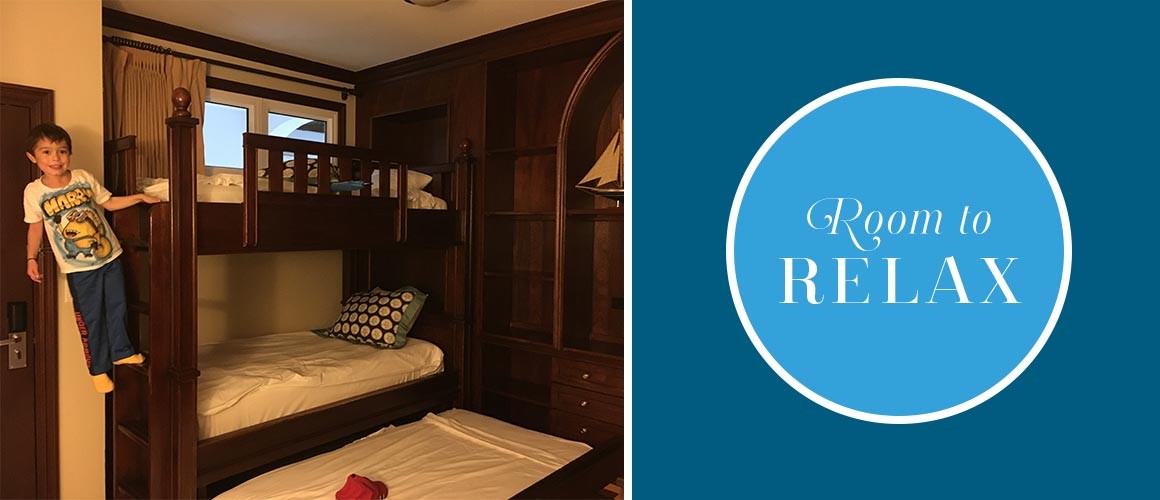 ---

Play together
Once we settled in and checked out the resort maps and daily activity lists provided by the concierge, the plethora of family fun options really began to sink in. Kids and adults of all ages can find lots of fun activities, all included in the price of the vacation.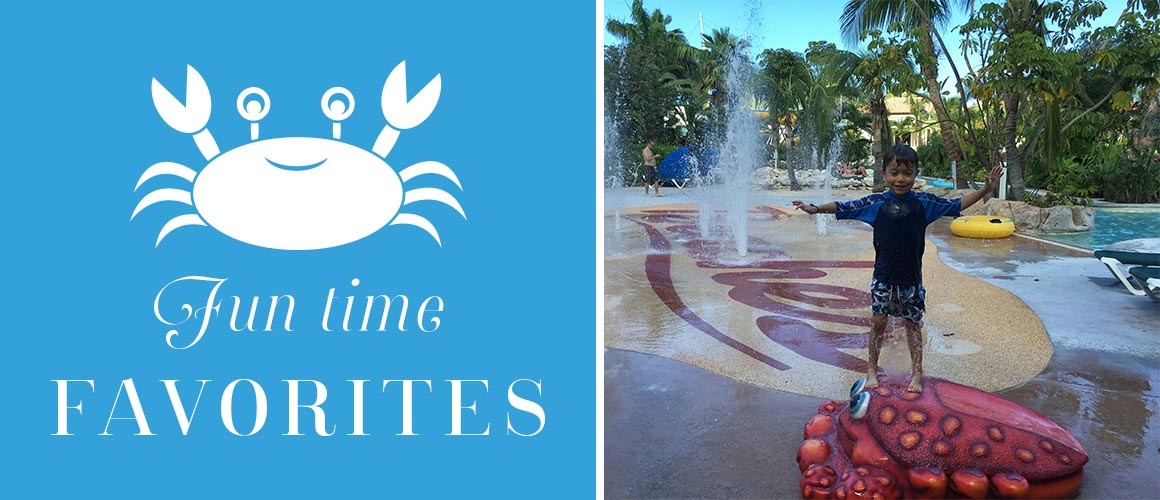 ---

Here's just a glimpse of some of our favorite experiences:
Splash and explore all day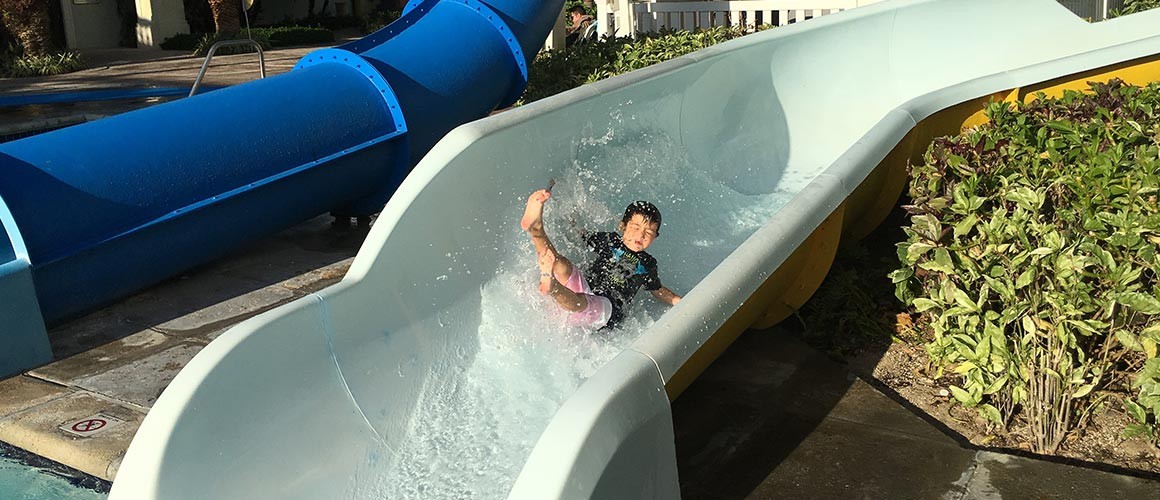 ---
With 10 pools, swim-up bars, hot tubs, a water park, and lazy river, there's fun for everyone to splash and play together. Water sports like snorkeling and scuba diving are also included in the vacation package, and you definitely don't want to miss the largest waterpark in the Caribbean or Sesame Street characters hanging at the pool.
---
Bigger kids will love heading to the beach for aqua trikes, kayaks, Hobie cat sailing, and more. There's no excuse not to have fun as a family at this awesome resort.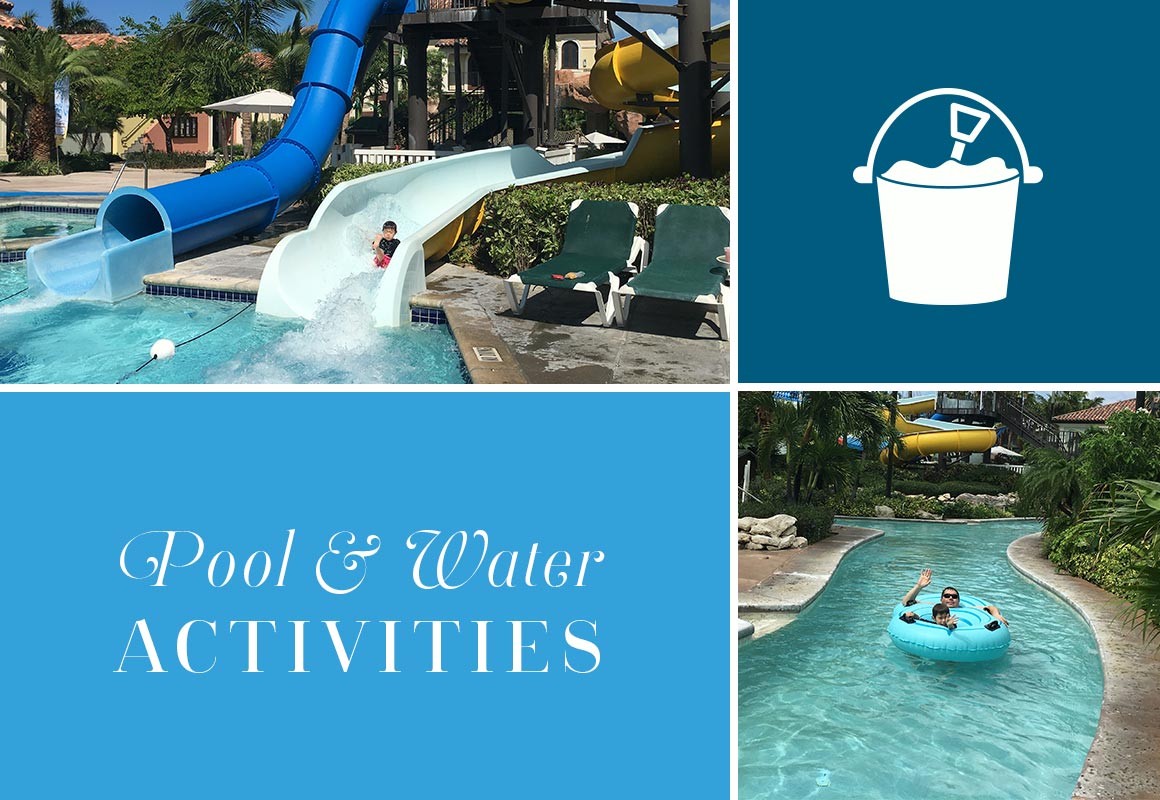 ---

It's 5 o'clock somewhere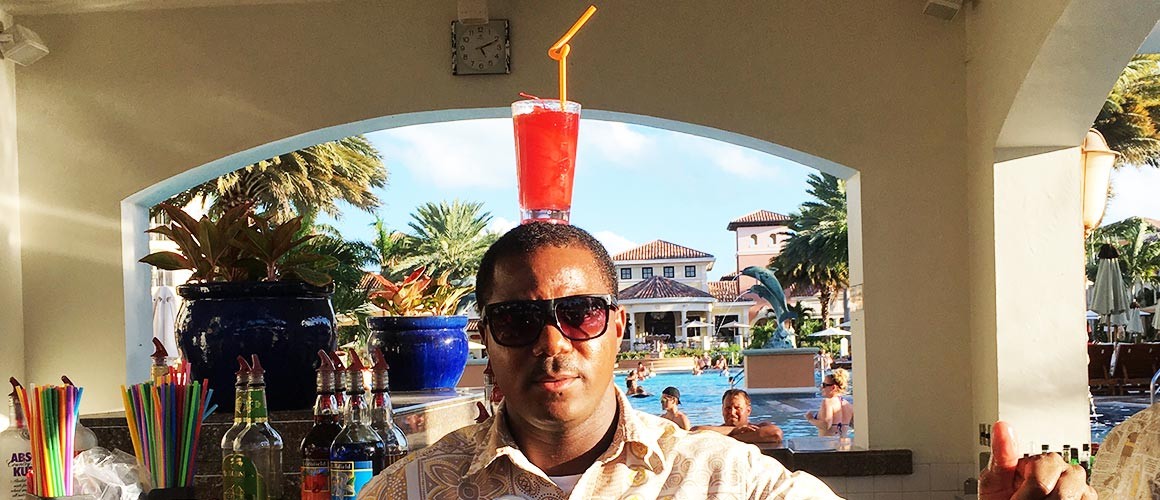 ---
Vacation drinks by the pool are always unlimited, as are smoothies for the kids. Harry always wanted to check out the scene at the swim-up bars, and select his own smoothies and juices from the huge menu for kids. His favorite was the Mickey Mouse—a strawberry banana smoothie.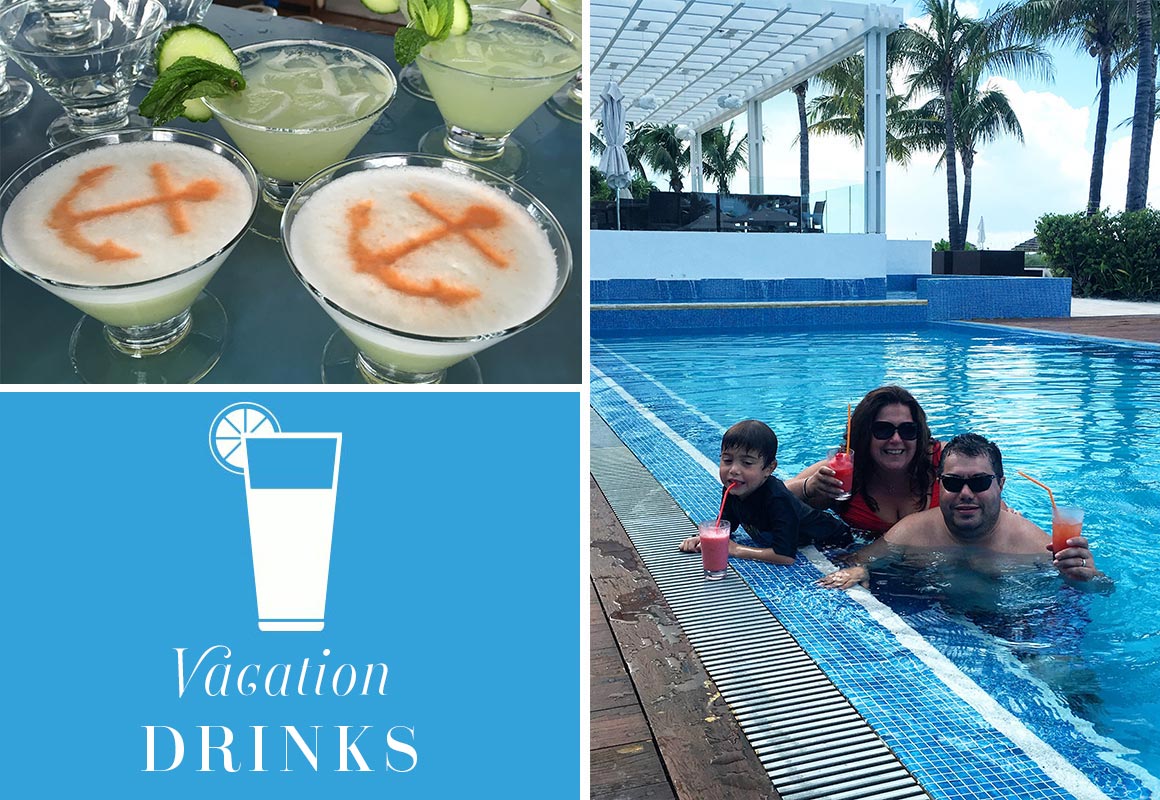 ---

Hit the beach
At Beaches Turks and Caicos, the beach is magnificent. Ranked no. 2 in the world by Trip Advisor, the resort's main beach features turquoise waters and 12 miles of spectacular white sand to explore.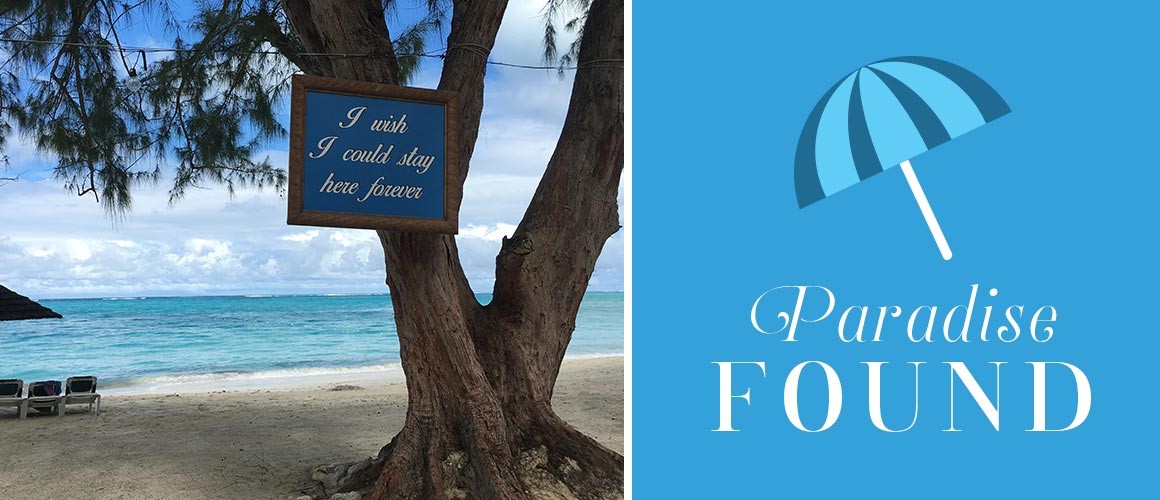 ---

Plan a date night
Give the kids a break from hanging out with the grown-ups, and enjoy some adult time. Beaches provides Kid's camp and childcare starting with newborn infants. All Beaches resort nannies and Kids Camp staffers are members of the International Nanny Association, America's oldest and largest in-home child care association. To become accredited, each nanny must meet the minimum requirement of 2,000 hours of child-care Services.
Send little ones to Club Sesame while the older kids head to Club Liquid or Scratch DJ Academy  to perfect their DJ skills. Gamers will flip for playing multiplayer video games in the XBox Lounge. Tweens will love Trenchtown  and special events like foam parties just for them. We took Harry to Club Sesame during our stay, and I was extremely impressed with the level of child care that they provide. He had so much fun, he didn't want to leave with us when I arrived to pick him up.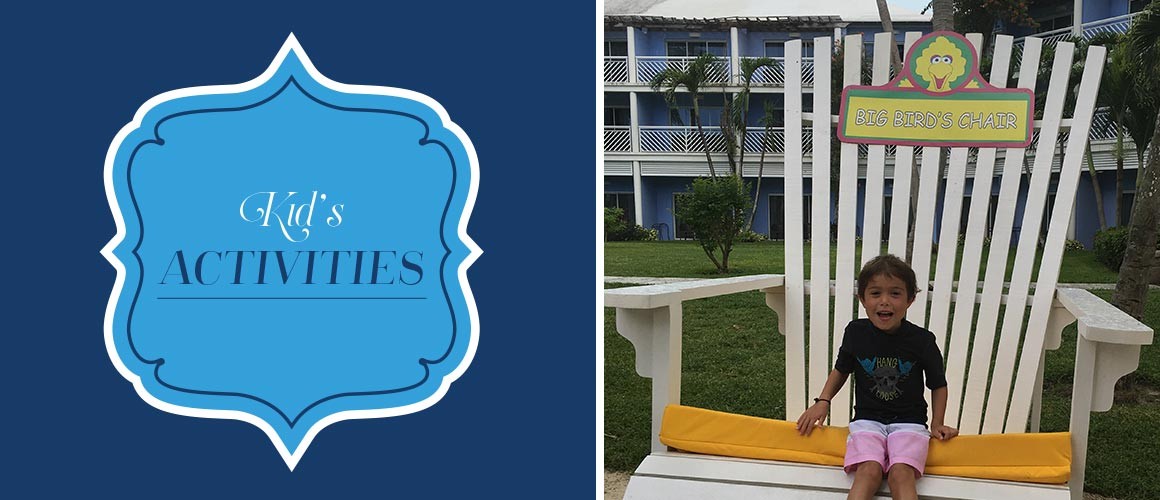 ---

Party all night
The resort's unique nightly entertainment is not to be missed. Each morning of our stay, we received a special daily calendar listing all of the nightly happenings: parades, parties, stage shows, and karaoke. Harry of course didn't want to miss anything Sesame Street. We sat front row at stage shows and parades. We even baked cookies with Cookie Monster and attended some outstanding theme parties that made every night at the resort a blast. Our favorite party was the Friday night beach bash complete with authentic island music and a fire dancer!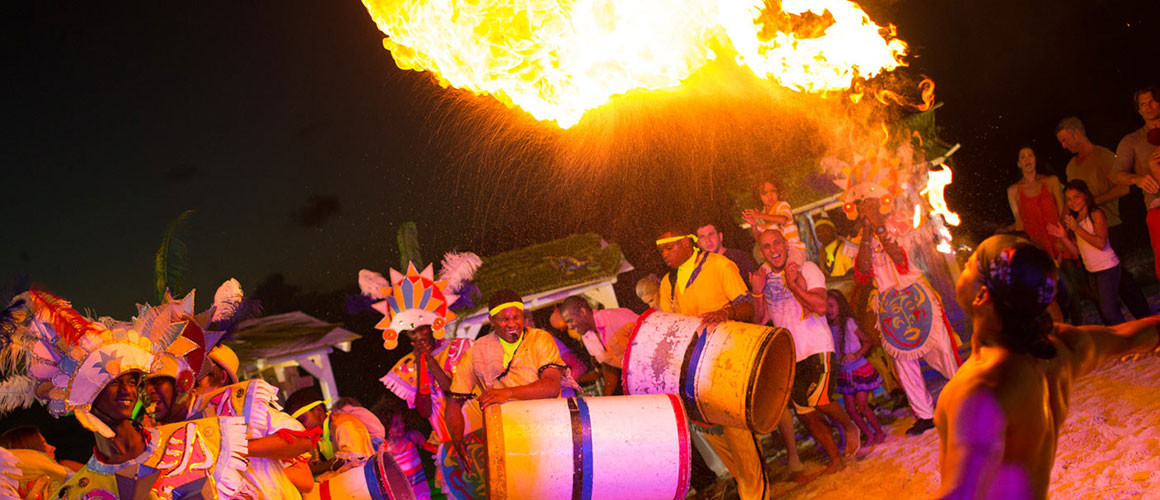 Savor every moment with your favorite Sesame Street characters
I was blown away by the amount of Sesame Street character access every day at the resort. We posed for photos, attended parties, saw shows, and cheered at parades all day so that Harry could spend as much time as possible with his Sesame Street buddies.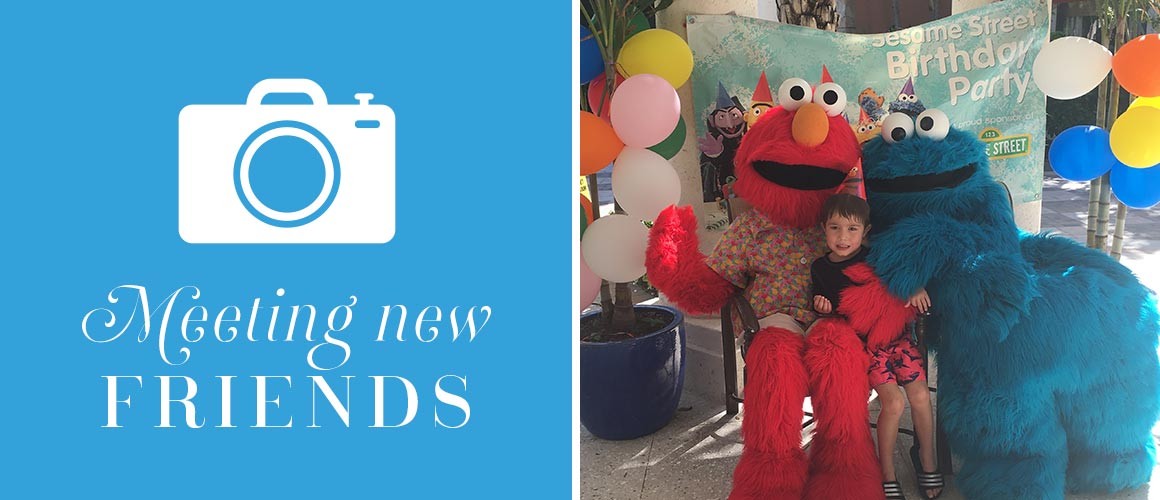 ---
Our favorite experiences were baking cookies with Cookie Monster and celebrating Elmo's birthday party. Harry also couldn't miss the nightly stage shows and Sesame Street parade. We booked a special character breakfast at an extra $15 per person, and felt it was well worth it for the photos and one-on-one dance party with all of Harry's favorite characters.
We had hoped to book a private in-room bedtime visit with the characters but were sad to find all the times booked up in advance of our visit.
TIP: If this is something you want to book, be sure to schedule it in advance. Friends of ours praised the experience, saying it was definitely worth the extra charge to have Elmo read a bedtime story to their little ones.
Beaches Resort also offers a Sesame Street Cruise on select mornings. Unfortunately during the dates we were there, that cruise was cancelled due to weather. Based on our other character experiences, I'm definitely planning to book the cruise next time.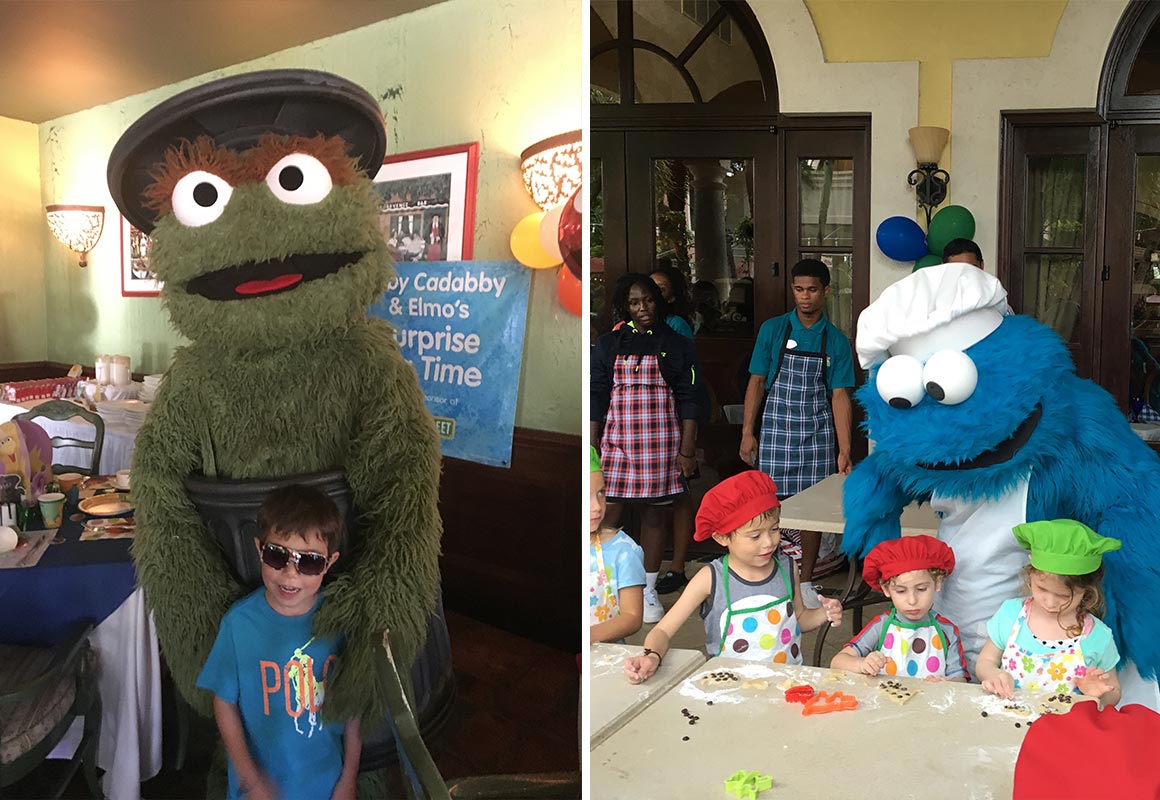 ---

Eat your heart out

Every guest has unlimited access to all-inclusive dining at more than 20 gourmet
Discovery Dining Restaurants
located throughout the resort grounds. We did our best to try every restaurant we could, but doubled up on trips to Bella Napoli Pizzeria, Soy Sushi Bar, and Arizona Steakhouse. We certainly never went hungry whether it was time to grab mid-morning breakfast with our toes in the sand at Barefoot by the Sea, lunch by the beach at Neptunes, a date night dinner at Sky, or our nightly late snack at Bobby Dee's. There was always some place to go 24 hours a day for a bite to eat and a quick drink.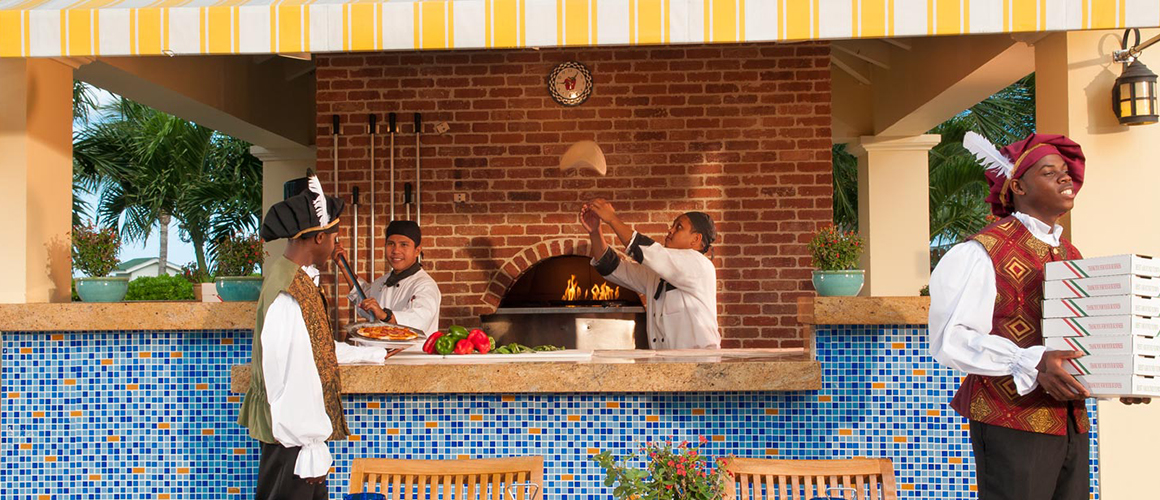 ---

Indulge in a relaxing visit to the Red Lane Spa
A brand-new product line for facials had just launched during my visit, and I was able to experience the outstanding skin products first hand. I even splurged on a couple to take home, falling for the fresh scents and luxurious feel- highly recommended.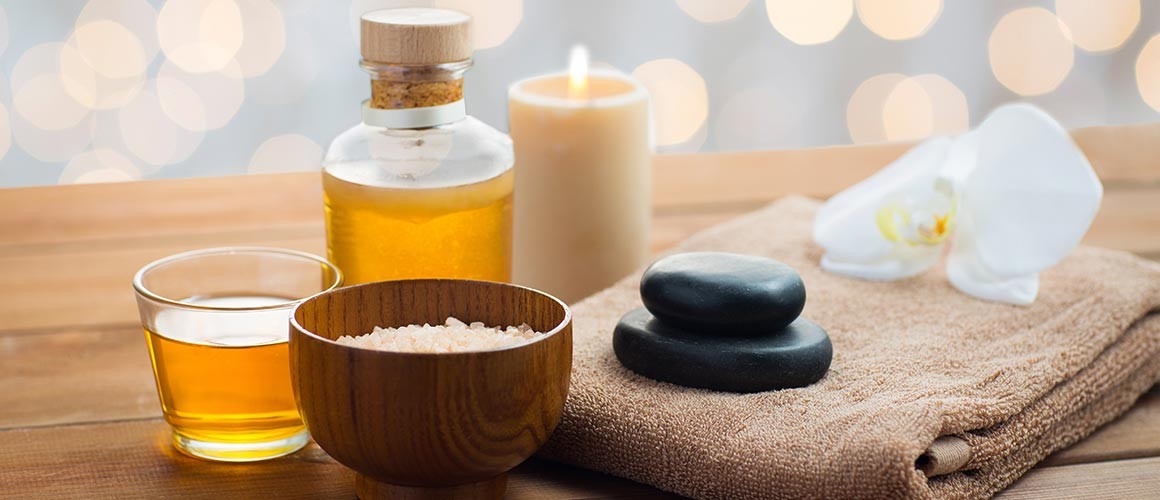 ---

Add purpose to your vacation by joining the Sandals Foundation for a Reading Road Trip
The Sandals Foundation sponsored part of the Social Media in the Sand conference I attended and shared with us the impact that families who vacation at the Beaches Resorts are having on local communities. Families can volunteer during their vacation to the island and pack school supplies to donate to local schools. Harry reveled in packing a backpack of books and supplies to donate to the local children on the island during our vacation.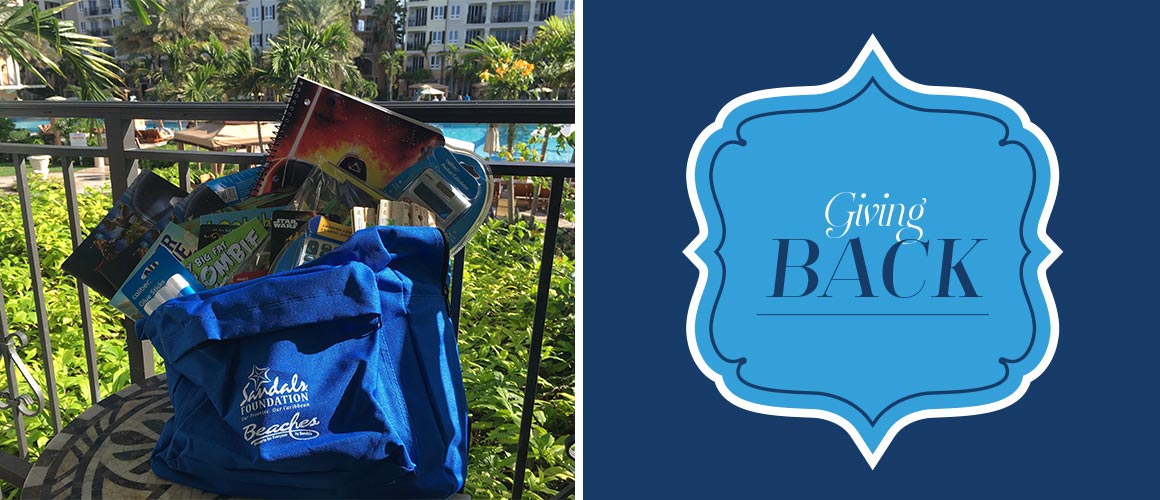 ---
Volunteerism is especially inspiring for teenage guests looking to make a difference in the world by giving back. I had an opportunity to meet
Hannah Addington, an amazing teenage girl who was so inspired by her experience volunteering with the Sandals Foundation
Reading Road Trip that she went on to start her own fundraising efforts to help the impoverished schools on the island.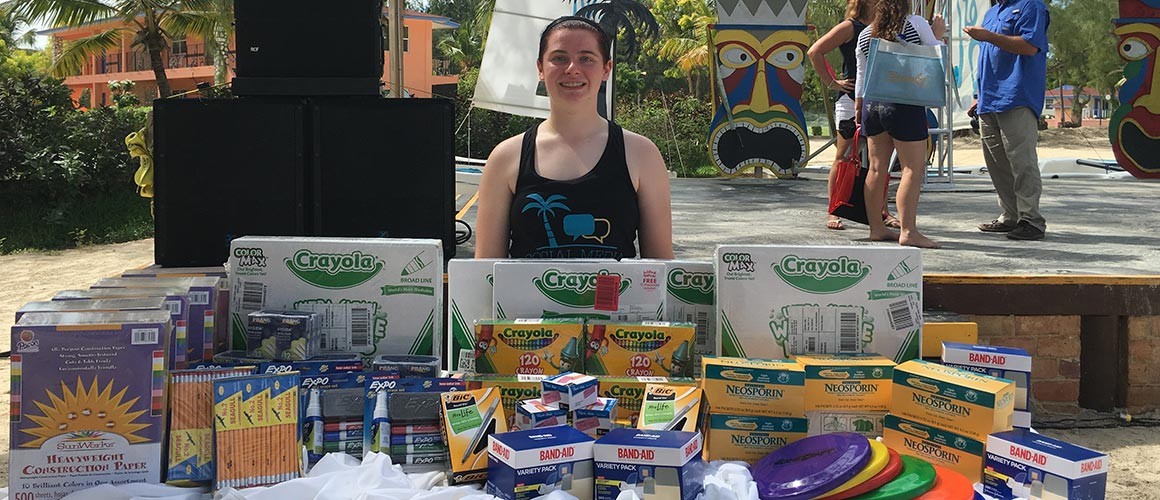 ---

Lock away your wallet
One of my favorite parts of the trip was never having to carry a purse or worry about having cash in my pool bag. There is absolutely no tipping allowed at the resort; it's all included in the price of your stay.
Want to add a private Sesame Street character visit, go shopping, or book a massage? No problem. Resort staff will bill your room so there's no need to carry cash during your stay.
Don't fret over food allergies at Beaches Turks & Caicos
A special food concierge works with families with food allergies to make sure that each meal is planned out. This ensures that the allergic person will always have an allergen-free meal dining alongside the rest of the family.
Capture the memories with professional photos
:
Complimentary photo shoots are offered to all guests of Beaches Turks & Caicos. Talented staff photographers take amazing photographs throughout the resort and during Sesame Street events. Photographers will focus on family photos, and then families can opt to view and purchase the photos, bring home perfect memories of an unforgettable family trip.
---
We stayed at Beaches Turks and Caicos resort for a week and I was provided discounted accommodations at the resort as part of the Social Media in the Sand conference for Beaches Moms.  We were also provided awesome LeapPads as part of the conference to make the flight time fun for kids. As always, all opinions are my own.
Like this post? Pin it for later!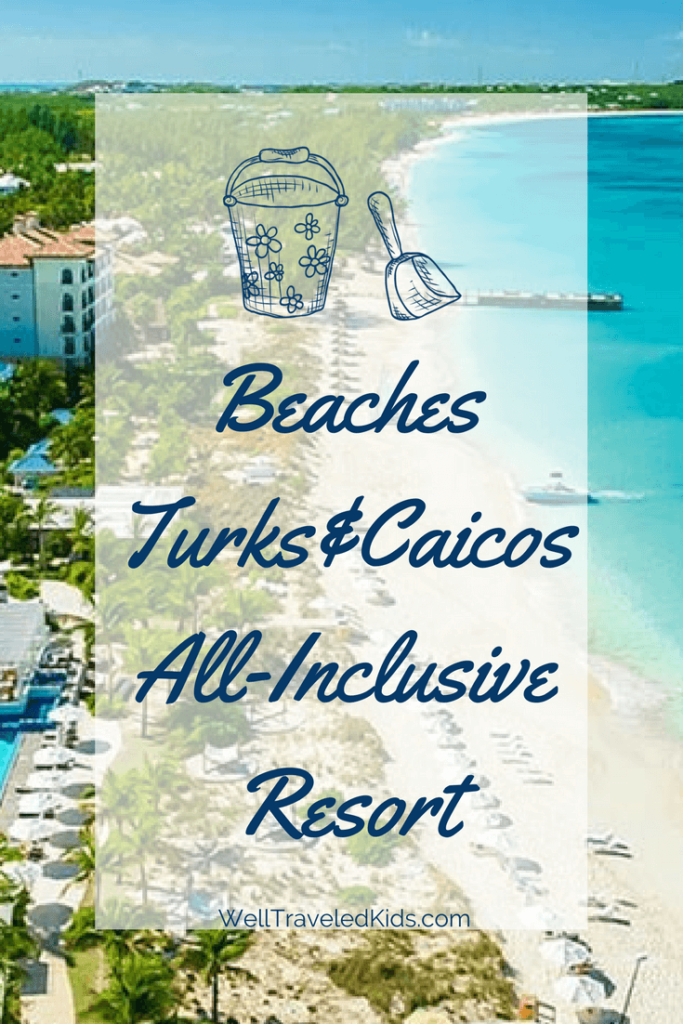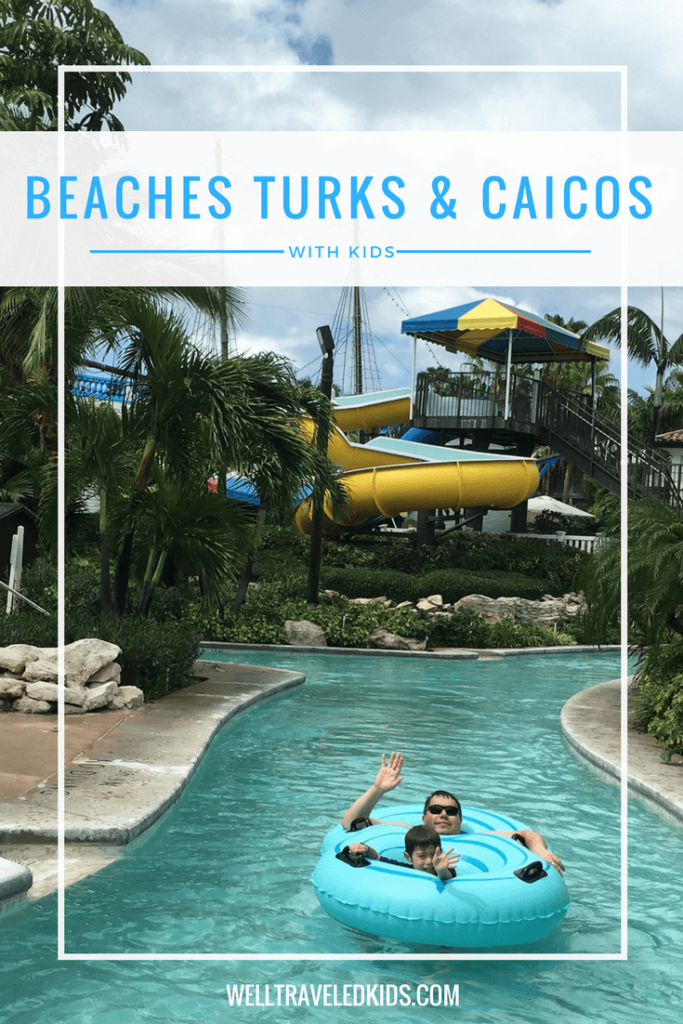 You Might Also Enjoy:
What to expect on a Beaches Negril All-Inclusive Family Vacation
Top Things to Do in Key Largo With Kids
The Ultimate Guide to Sandals Resorts