Along California's coast are oodles of awesome beach towns, but Laguna Beach is a special little piece of paradise. Some think that it is an isolated bubble of rich people and artists, but there is nothing snobby about Laguna Beach, which is great news for those of us traveling with kids. Eating in Laguna Beach is one of my favorite activities when I'm in town and I'm never without my kids, so it is safe to say that I know the best places to dine out with kids Laguna Beach and the most amazing Laguna Beach Restaurants with an Ocean View.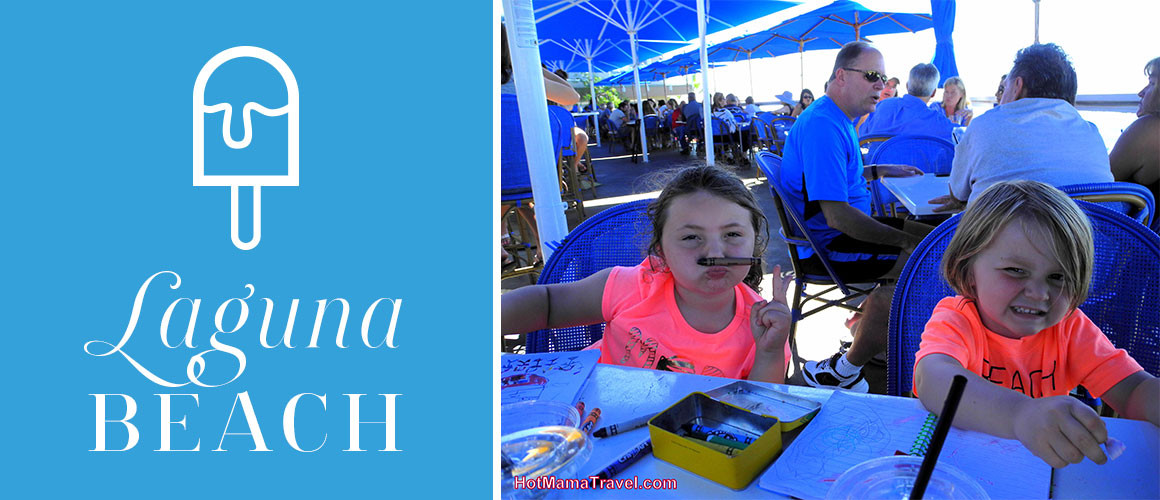 ---
The great thing about an art forward town is that they also tend to be food forward. This is true for Laguna Beach. Because most of the restaurants in Laguna Beach are independently owned, the chances of finding an amazing, delicious and unique restaurant are high!
What I love most about Laguna Beach is that they really take advantage of the gorgeous ocean views. I hate when you visit a beach town and they hardly have any restaurants with a view of the ocean.  When I go to the beach, I want to see the sea 24/7, and that includes when I'm dining.
The kids enjoy the views too. Luckily, most of the dining options in Laguna Beach have some sort of ocean view, whether from the inside of the restaurant or a rooftop patio.   
Okay, so we got ocean views, but are the restaurants too fancy for kids? Nope. Although there are plenty of restaurants and bars that cater to adult luxuries, there are also just as many places comfortable for dining out with kids in Laguna Beach.  
Here are some of our family favorites: Laguna Beach Restuarants – Ocean View
The Cliff Restaurant: The views, the views, the views! Can't get enough of the views at The Cliff! Almost completely outdoors, this is the spot you want to eat at if you want to gaze out over the coastline while enjoying yummy food and great cocktails. Come for breakfast, lunch, dinner or happy hour, because there is no bad time of day to enjoy. The restaurant is set high on the hill, so it looks as though you are dining over a cliff. The kids love watching beach goers below.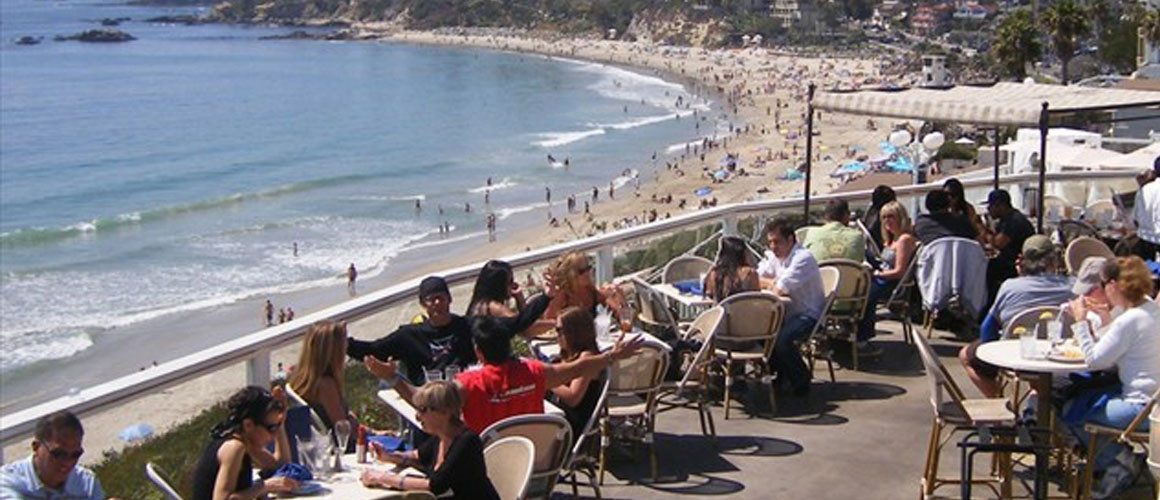 ---
C'est La Vie:
French cuisine, table cloths, candle light and ocean views. Oh you fancy, huh? Don't be intimidated by C'est La Vie's French elegance. They are completely family-friendly. I rolled up in there for dinner with my double wide stroller and beach hair and was treated with utter kindness and warmth.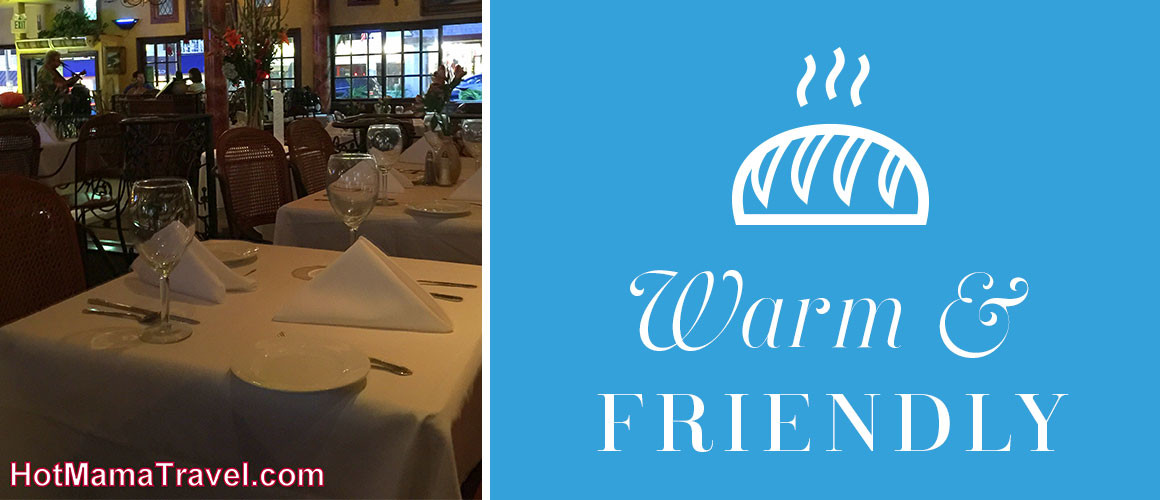 ---
They are opened for breakfast, lunch and dinner, and let me tell you, the cuisine is fabulous! Monday through Friday they have happy hour for mama and daddy, from 3:00pm-7:00pm. I suggest going on Saturday for the live music, because it adds extra entertainment for the little ones.
Greeter's Corner:  Super casual and reasonable prices, this is a great place to come for lunch after a day on the beach. The patio is my favorite place to sit, because it is practically on the sand of the main beach.  They are also open for breakfast, which matches their cute neighborhood café vibe. Greeter's doesn't have views of the Main Beach playground, so be prepared to for the kids to want to play.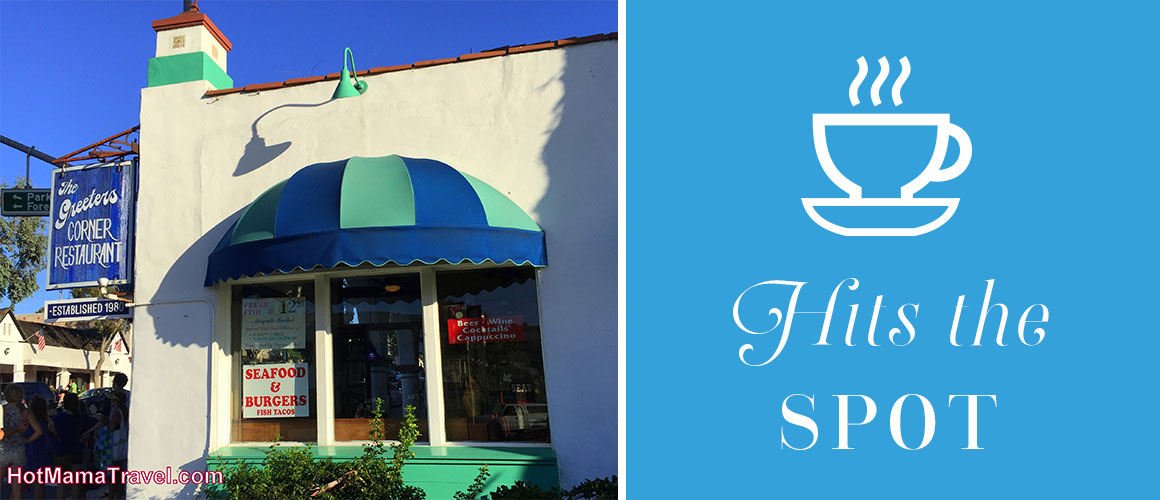 ---
Las Brisas:
If you are in the mood for Mexican Seafood, Las Brisas is a great choice. I usually prefer patio dining, but it might be a little challenging with kids. Most of the tables are high-tops and it is very tight, not easy to maneuver with a large stroller like mine. If you come on a busy night, good luck getting out there anyway, but if you time it right you can get a good seat for your family. Beware, the patio is first come first serve. The views are gorgeous from both the interior and patio, so you really can't go wrong.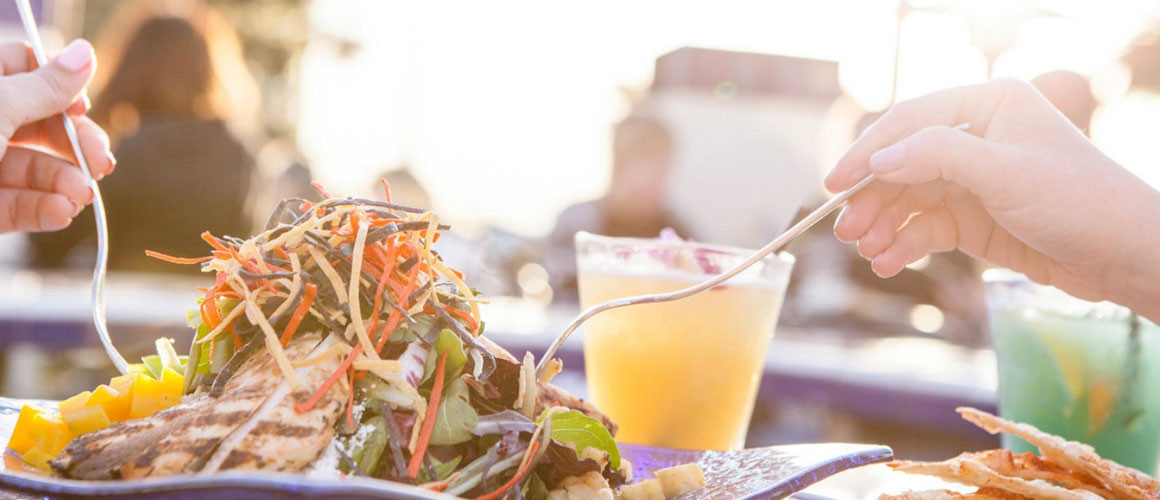 ---
Mozambique:
I love exposing my kids to exotic cuisine and what better way to enjoy the flavors of South Africa then with a view of the Laguna Beach coast? Despite the elegant atmosphere, Mozambique is very warm and welcoming for those of us dining out with kids. Every room has a different vibe and fabulous Mozambique flare.  On a pretty Californian day, I would suggest dining on the Veranda for fantastic panoramic views of the ocean.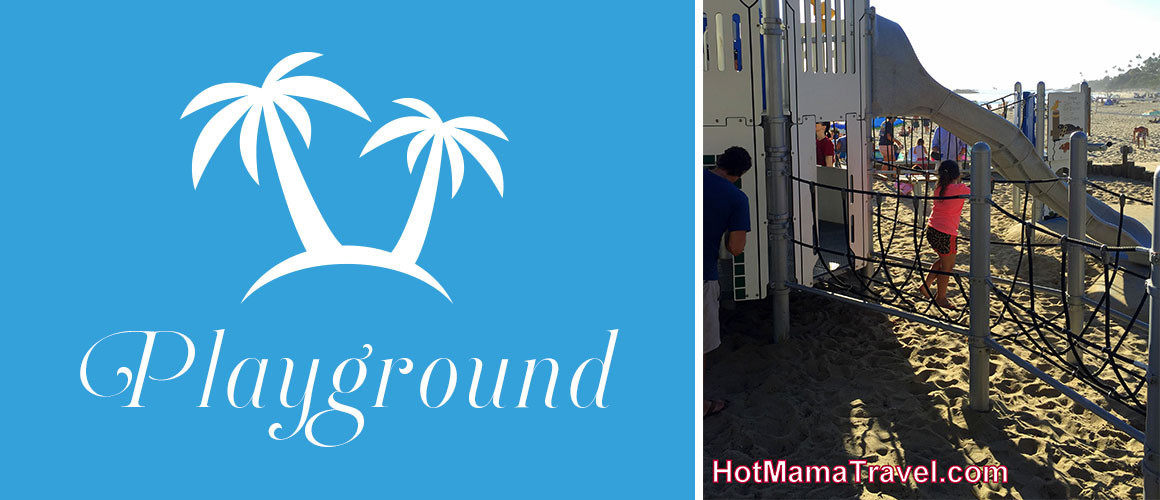 ---
Be honest? How hungry are you right now? Well, I'm starving and about to load the kids up to go eat a delicious, fabulous and family-friendly restaurant in Laguna Beach. Who's coming with me?
There are so many fun things to do in Laguna Beach for families, but eating is always a good idea. So, next time you are planning a trip out to Orange County, California, be sure to make time to enjoy some of the best places to dine out with kids in Laguna Beach. Sun, surf, sand and great food. What more could you ask for?
You Might Also Enjoy:
A Perfect Stay at Montage Laguna Beach
The Ultimate Guide to Dana Point Restaurants