What are your favorite Disney World rides at night?
The real excitement at Walt Disney World starts when the sun goes down. From magical parades to fantastic firework shows, there are tons of reasons to spend time in the Disney parks at night.
However, one of the lesser-known perks of visiting Disney World at night is the rides. Some are significantly more fun after dark than during the day. So if you're not sure which rides to wait until nighttime to ride, don't miss this list.
Families with little ones might consider taking an afternoon break from the parks and coming back at night to experience all the fun the parks offer once it gets dark.
Here's our list of favorite Disney rides at night:
Best Magic Kingdom Rides at Night
Big Thunder Mountain Railroad
One of my son Harry's favorite rides in the entire park is Big Thunder Mountain Railroad. It's super fun during the day, but it really comes alive at night when dramatic lights and a blast of flames make the mountain glow.
The Barnstormer
Who can resist the Great Goofini? When my son was really little, he loved to ride The Barnstormer at night. This roller coaster is great for little kids and the young at heart. The great part about riding this little coaster at night is there is often no line at all. Once we rode it five times in a row without having to get out of our seats!
Seven Dwarfs Mine Train
My favorite time to ride the Seven Dwarfs Mine Train is at night. After dark, the fast turns coupled with the lights of the Magic Kingdom make the ride even more thrilling. But the best reason to ride at night is because the lines are shorter. During the day, wait times for this ride can be over two hours long. Instead, opt to ride right before close.
Expert Tip: Often, the stand-by time posted 30 minutes before the Magic Kingdom closes for the night is over an hour, but that is falsely inflated. It's usually just a 10 to 15-minute wait!
Click here to read:  Tips For Booking A Last Minute Trip to Walt Disney World
Astro Orbiter
Another nighttime favorite is the Astro Orbiter for sure! This ride has breathtaking views of Bay Lake as well as Cinderella's Castle. The whole ride lights up, creating a magical experience for all aboard.
Dumbo the Flying Elephant
Dumbo provides great views in the sun, but they're even better at night! This ride is a classic in the park and lights up during the night. Fantasyland is one of my favorite sections of the park, but Dumbo is one you won't want to miss.
Mad Tea Party
Oversized teacups are so much fun no matter the time, but at night, Fantasyland as a whole offers spectacular views and lights! The lanterns are lit, and you can see the whole park as you spin around.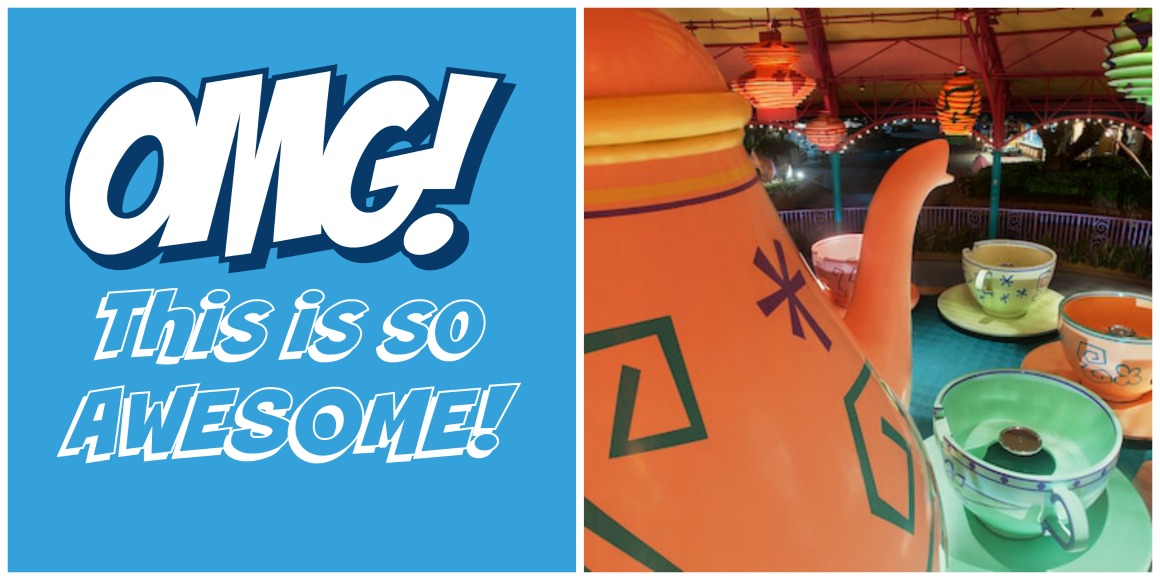 Splash Mountain
If you don't mind getting a little wet, then Splash Mountain is fantastic at night! You can see Cinderella's Castle lit up, and you don't get to see the end of the ride when you drop. This makes the experience way more thrilling.
Click here to read TIPS FOR MICKEY'S NOT-SO-SCARY HALLOWEEN PARTY
Favorite Animal Kingdom Ride at Night:
Expedition Everest
Expedition Everest isn't just for daytime anymore. The Animal Kingdom has recently extended their hours to include late-night experiences in the park. If you thought the Yeti was scary during the day, just wait until you see it at night!
Favorite Hollywood Studios Ride at Night:
The Twilight Zone Tower of Terror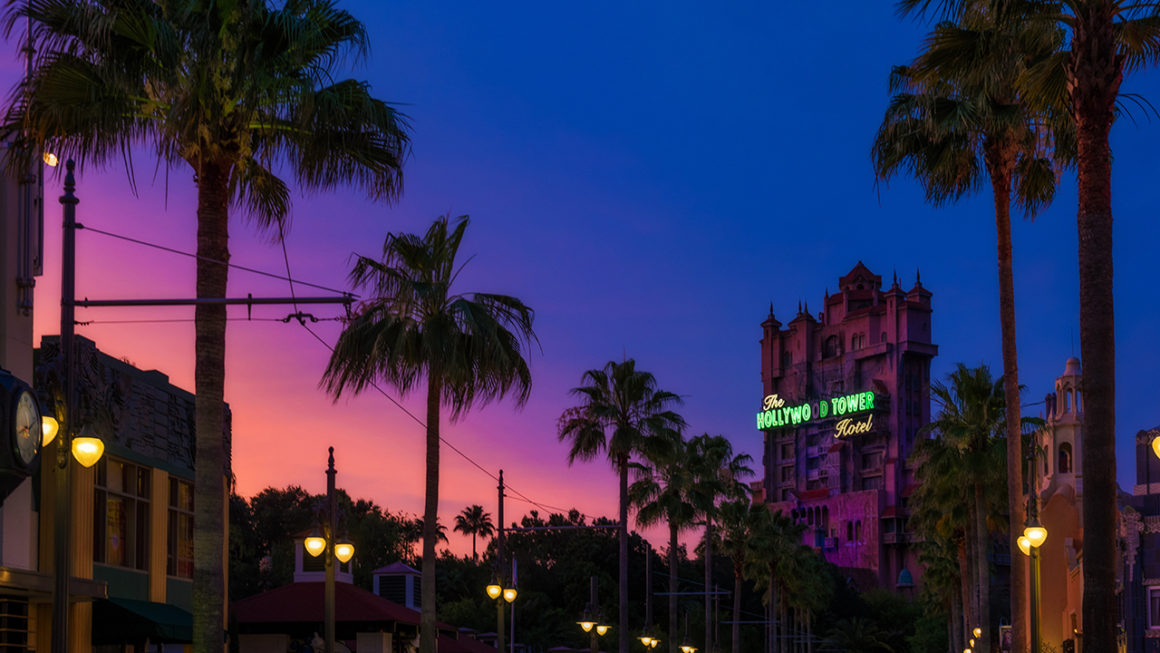 Perhaps one of the scariest rides in all of the parks, the Tower of Terror is a favorite among everyone. If you want to be even more scared, ride it at night. It will add to the horror effect and the experience of the ride as a whole.
Favorite Epcot Ride at Night:
Test Track
Everybody loves fast cars, and riding Test Track at night gives an extra thrill to Disney's concept of car racing. You are only outside for a brief run, but it is exciting to wiz through and be dazzled by the nighttime lights of Epcot!
Planning a trip to Disney World? Pin this for later!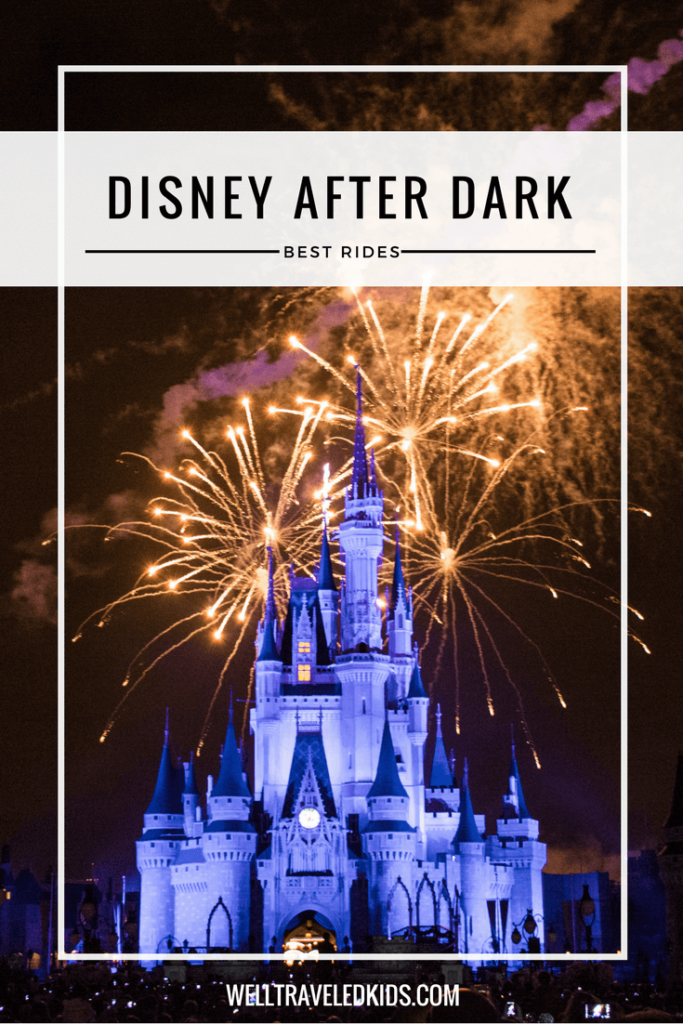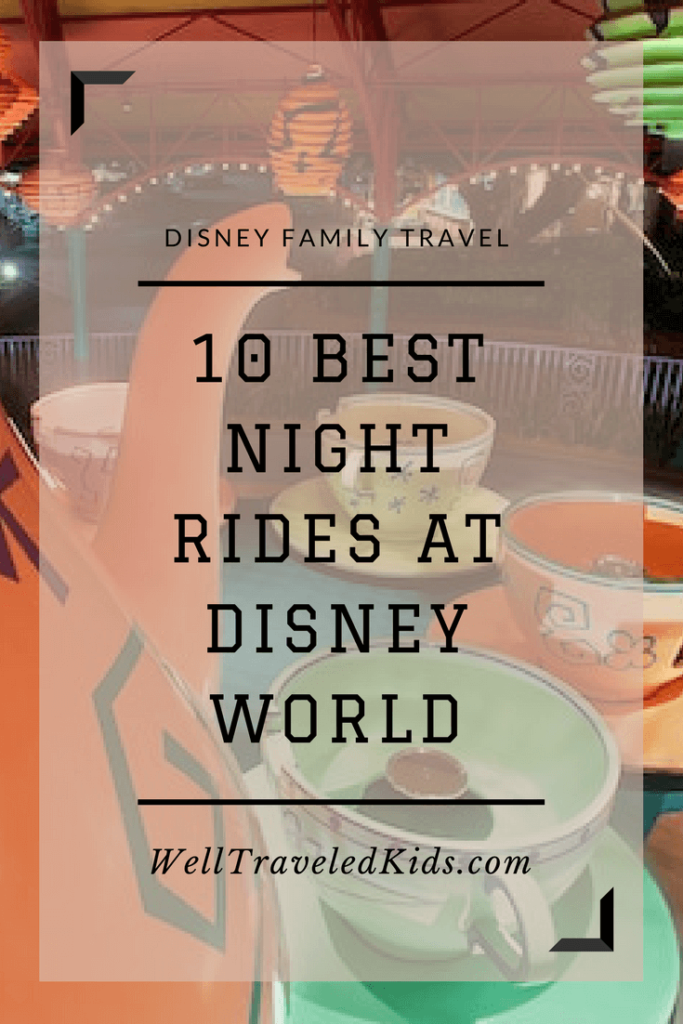 ---
Photos courtesy of bigfatpanda.com and  https://disneyworld.disney.go.com