Going to a restaurant with kids can send a chill up some parents' back. The stress of kids getting bored and antsy, while you spend money on a meal that is hard to enjoy will make some parents opt for dinner at home. But when you are traveling, the experience of new restaurants is at least half the fun.
Our family loves to dine out. It is one of those luxuries I do not hesitant spending money on. I mean, I'll let the grays in my hair show to make room in our budget for a fun night out. So with that said, I have my tricks to keep the kids content so that we can enjoy our dining experience. However, to my delight I found that I didn't need to worry about the entertainment of my kids on our latest visit to Glasgow, Scotland.
I was pleasantly surprised to find that many of the restaurants in Glasgow provided playrooms for the kids!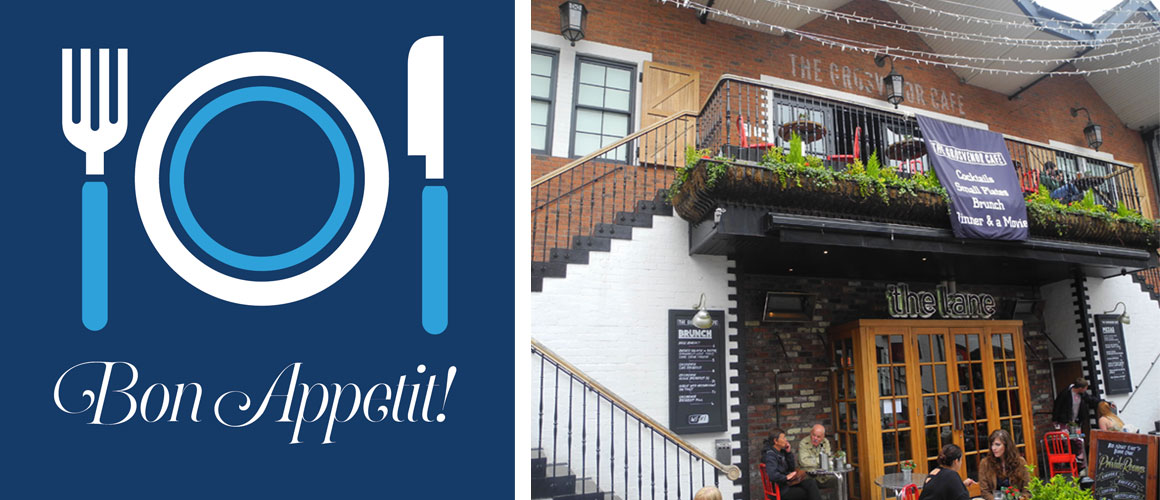 Coming from the United States, this was the first time I had seen anything like this in a restaurant. I've seen arcades but those are kind of annoying, especially for young kids. You have to give them money to play any of the games and then help them to play the games. That is not fun for parents.
The playrooms were not arcades. They were actual playrooms loaded with stimulating activities such as toys, board games, books and more. New trinkets to explore to keep the children entertained after they have finished eating, so that mom and dad can enjoy the rest of their meal and that extra glass (or bottle) of wine. What a brilliant idea!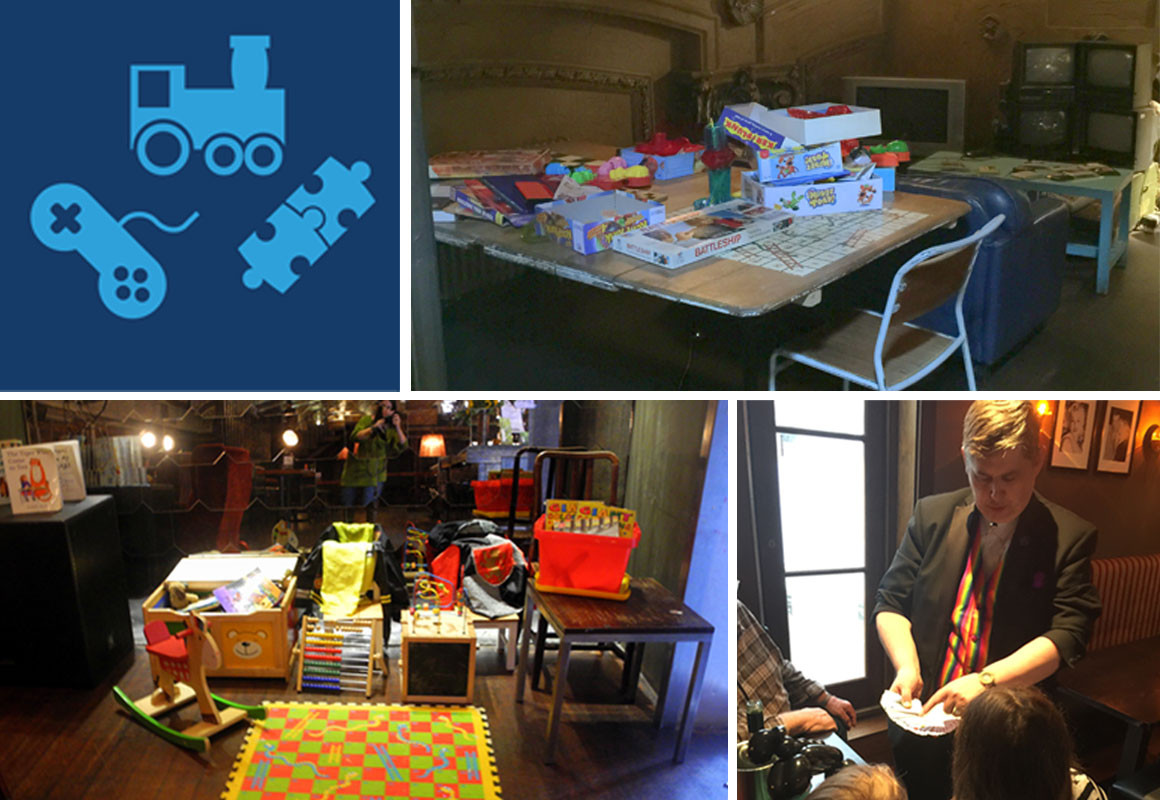 The three restaurants I'll be shouting out are all located in Glasgow's trendy west end and a short walking distance from one another as well as from public transportation. Even getting there is easy for families.
Hillhead Bookclub is a really funky venue that at first appears to be too cool to be kid‐friendly. Once an old movie theater, Hillhead Bookclub has dramatic design features. At closer look, the atmosphere becomes more casual thanks to the reinvented and reused material used to in the décor. For instance, old belts makeup the booth‐backs, an illuminated deer head is mounted on a teal wall, old cabinet doors create the front façade of the bar and vintage suitcases are used to display the spirit bottles.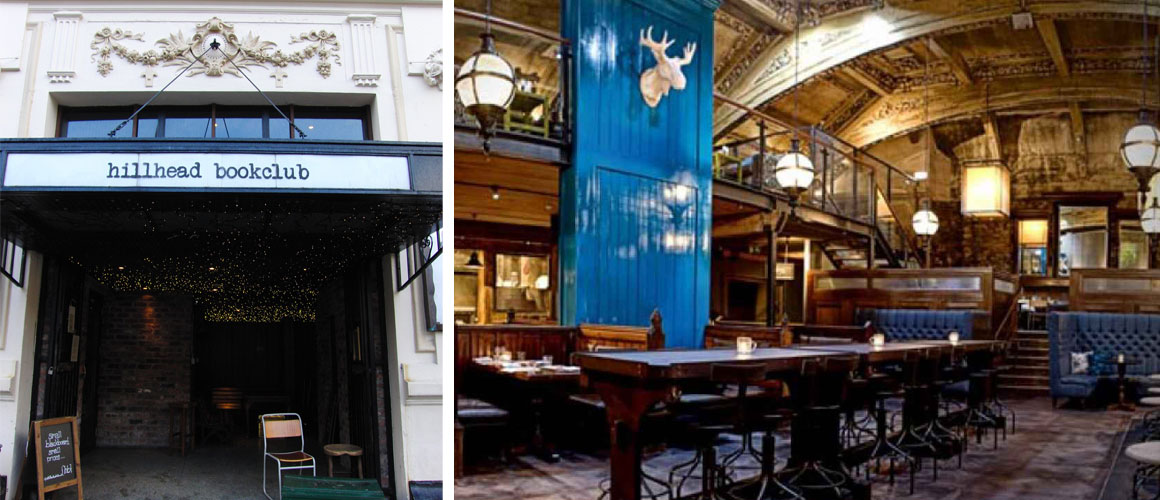 There is a really funky retro vibe that extends from the cocktail list to the playroom. Upstairs is where the playroom is located surrounded by a cage and loaded with throw back games & old school Nintendo. Parents can sit and enjoy a gramophone cocktail (yes an alcoholic punch served in a gramophone) while the kids are in the cage having fun! On the other side is the adult playroom with a ping pong table. The best thing about the cage‐style playroom that parent have complete visual of their kids.
DiMaggios is a yummy Italian restaurant with a menu that is sure to please the kids. In fact my kids were obsessed with the Mac n cheese & pizza. The atmosphere is warm and inviting with pops of excitement and lots of red! Perfect for family night out! Not only did my kids love the food, but they also loved the little playroom. Now this playroom wasn't the biggest, but it was my kids' favorite. I think they liked the coziness of the room and the fun little toys it contained. Built in what appears to be a coat closet, the playroom is securely in the back of the restaurant where parents can easily view their children from the tables nearby. In addition to the playroom they also have a magician that comes around to the tables on the weekend putting on a very good show!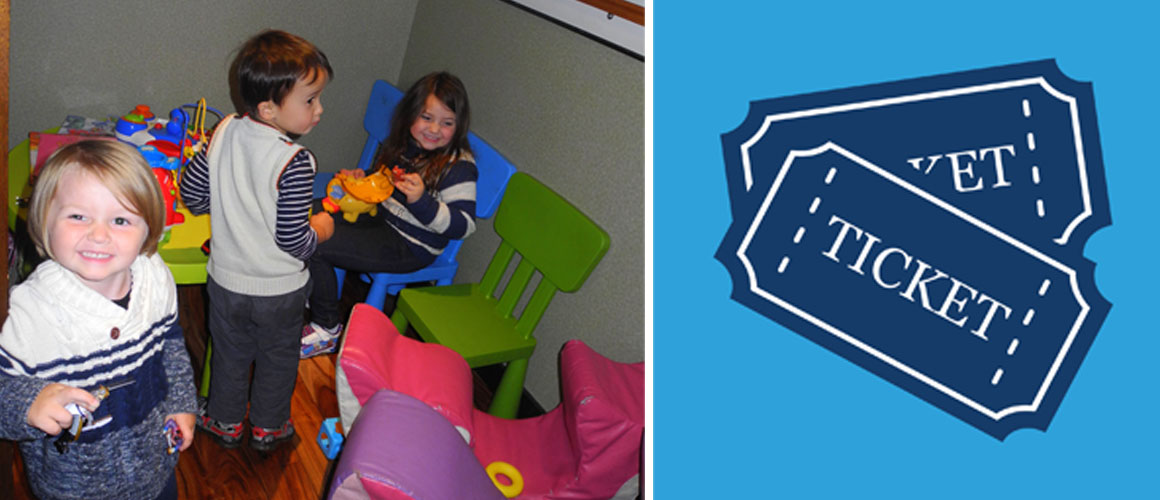 Grosvenor cafe is really unique in that it is attached to the Grosvenor cinema and is fashioned after an old movie studio. Stage lights & green room signs complete the look while the food is a real show stopper. Very family‐friendly yet hip, Grosvenor gives a discount on meals with a valid movie ticket stub, making this family fun night budget friendly as well. The kids menu is just smaller portions of regular menu items at 1/2 price, which gives the children a nice variety of food options. In the front of the restaurant is the kids play area with books, board games, toy cars and even a dress up box for the kids to enjoy.
Glasgow takes kid‐friendly to another level. Great food options, intriguing atmospheres and of course the playrooms!! Parents can feel excited about taking their children out to dinner knowing that everyone is going to have a good time. So relax, take leisurely sips from your craft cocktail and let the kids explore in the playroom. Money well spent!
---
Photo Credits: glasgow.pictures.com, drinkadvisor.com, sofia360.com