A Weekend in the Queen City
My parents live on Lake Norman, so we've been going to North Carolina for a few years now. With two little ones, our previous trips have been pretty low key—lots of swimming and napping.  But now that the kids are a little bit older, we decided to get out there and see what Charlotte (and it's neighboring towns) have to offer. Would Charlotte with kids be fun?
It turns out there's more to Charlotte than just NASCAR. We only had enough time to scratch the surface this time around, but we can't wait to get back for more!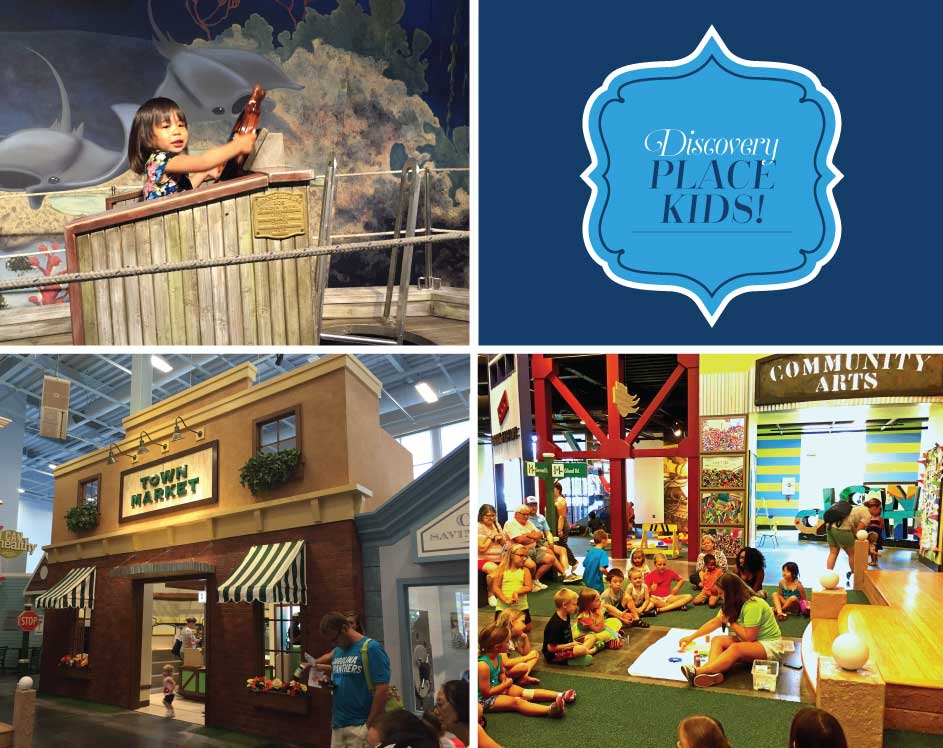 Not to be confused with Discovery Place, Discovery Place KIDS is a children's museum located in the suburb of Huntersville. We spent four hours there, and both my 2-year-old and my 6-year-old cried when it was time to go.
There are a ton of things to do at KIDS, but our highlights included:
The town:

KIDS has a bank, grocery store, auto shop, and airport, along with a life-sized fire truck, racecar, boat, airplane, and submarine. This area is truly magical for kids who love to play pretend.

A dedicated space for kids 3 and under

: There's a lot for the littlest explorers to do, including the most elaborate and well-designed water table I've ever seen.

Live shows:

For kids who need a break from all that exploring, the museum conducts a number of live shows throughout the day, each 15 minutes in length. We saw a science show (Tuesday through Sunday at 3:45) and a puppet show (Tuesday through Saturday at 9:45 or 2:45 and Sunday at 2:45).
Tips:
Go in the morning if you want to avoid crowds and in the afternoon if you want to avoid the North Carolina heat.

If you think your kids will be playing with the water table, bring a change of clothing.

Appropriate for ages 0 to 7 or 8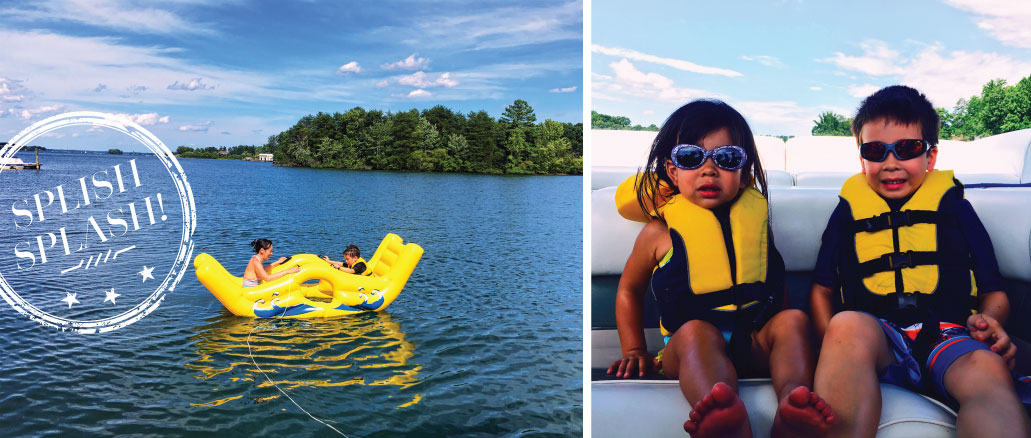 Although Lake Norman is our home base when we visit North Carolina, it's only 30 minutes from Charlotte, making it an easy day trip if you are staying in the city.
One of the things that makes Lake Norman so great is that it feels exclusive even though it's a major tourist attraction. Locals often complain that Lake Norman is getting too commercialized, too touristy, and too crowded, but the lake has always been relatively quiet when we've visited. Given it's the largest man-made lake in the state, there's plenty of room for everyone.
That being said, it can be difficult to find a beach and swimming area. We've always been able to dock at a little island that my kids love, but officially, there are two public beaches and dedicated swimming areas on Lake Norman: Lake Norman State Park and the newly opened beach in Ramsey Creek Park. Before heading out, I recommend talking to the locals as they might have some ideas on islands, coves, or sandbars that are good for docking and swimming for a couple of hours.
The most efficient way to get around—and the only way to really see the lake—is by boat. But, don't worry, there are plenty of options for your "I'm on a boat" selfie. In addition to the requisite pontoon boat, you can rent fishing boats, speed boats, jet skis, canoes, and kayaks. If cruising is your thing, you can find plenty of cruise ships to take you out as well.
A good day's itinerary is as easy as a day on the lake should be. Plan to rent a boat at Holiday Marina or Vineyard Point Marina, and spend the entire day exploring the lake, swimming, and grabbing some food at one of the restaurants on the lake, such as Rusty Rudder or The Landing.
Tips:
Don't forget the water shoes: The soil is made from red clay, which not only makes the water look brown (I promise, it's clean!), but also feels uncomfortably squishy under your feet.

Pack a map: Venturing on a lake this big without a map is a disaster waiting to happen.

Don't go between the shoal markers: Actually, stay as far away from those as you can. Your boat will get stuck. And it's not easy to get a boat out of that red, squishy, clay.

Appropriate for all ages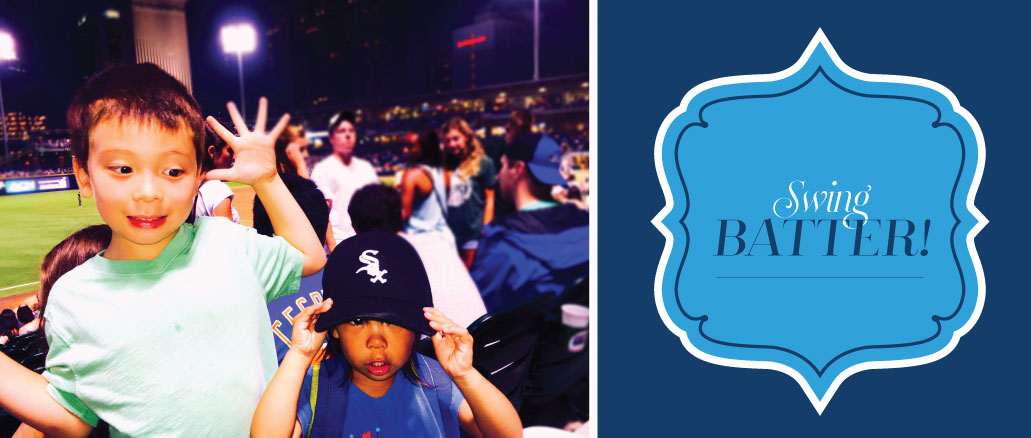 On a whim, we bought tickets for a minor league Charlotte Knights baseball game that very same day. Even though it was last minute, we had no problem finding six seats together. I've never been to a minor league game, so I wasn't sure what to expect, but it was a great way to introduce my kids to baseball.
I can't say much for the Knights, but BB&T Park sure won me over. It's easy to get in and out of, is family-friendly, and as clean as baseball stadiums come (which is über important when you've got a half potty-trained 2-year-old with you).
The ballpark is located right in the heart of Charlotte, which meant I was expecting all of the headaches that come with venturing into a major city: parking, traffic, and crowds. However, we had no problem finding parking right across the street and within a few minutes, my kids were playing the many baseball-themed games they have set up right inside the park (each game costs $1).
Once we found our seats, the first thing I noticed was that the city views were seriously distracting from the game—in the best way. First, the ballpark is right in the heart of the city, surrounded by skyscrapers. Second, the stadium is sunken into the ground, giving you full views of the skyline from almost any seat in the ballpark. I can't imagine a better place to catch a game, drink a beer, and get a glimpse of the city on a beautiful night.
Sure, we were at a minor league game, but the food lineup was major league. I was expecting your basic hot dogs, peanuts, and beer, but they upped the ante on baseball food with every dog imaginable: veggie dogs, mac and cheese dogs, foot-long corn dogs (Sir Lance-A-Dog), and fried bacon-and-cheese-wrapped dogs (Uptown Dog), as well as various specialty/craft beers to wash down all those dogs down.
With two young kids, we have yet to make it through an entire baseball game, but it was a great way to experience a world-class stadium, great food, and beautiful views at an affordable price point, even if the Knights didn't win that day.
Tips:
Consider purchasing a general admission ticket to save money.

Go hungry.

Appropriate for ages 5+
Leave your favorite experiences and tips in the comments section. We'll be back next year, and can't wait to try them out!
---
Planning a family vacation in Charlotte? Pin this for later!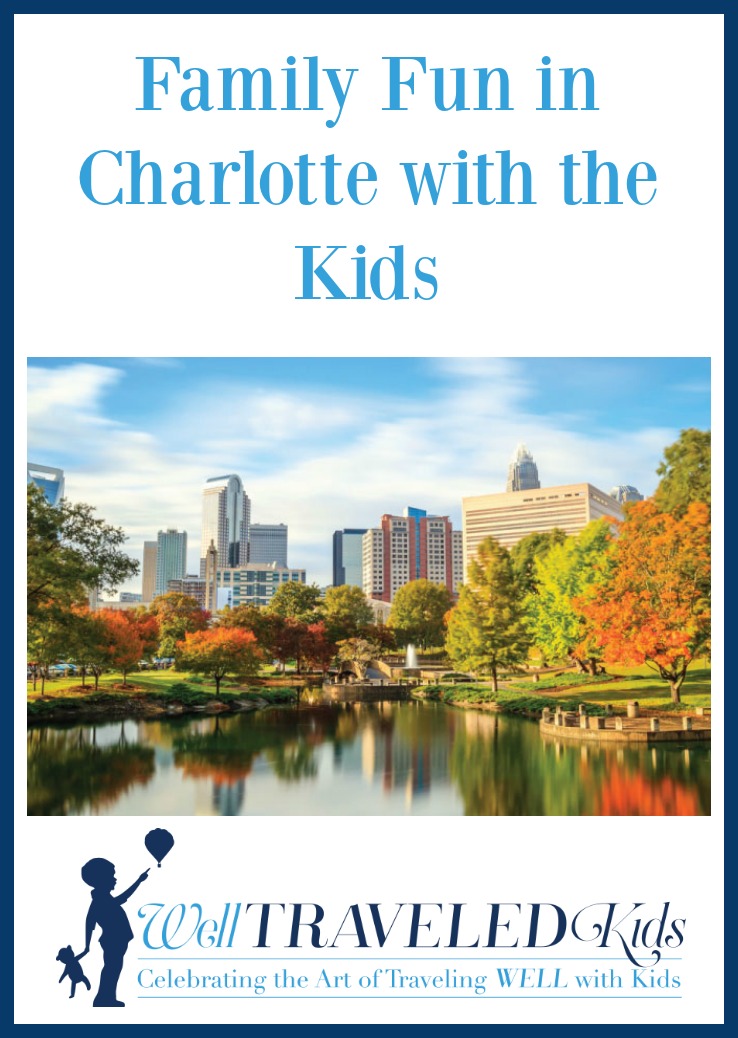 ---
 Photo Credits:
TriconAmericaHomes