"Napa Valley is Disneyland for adults." —Unknown
If you're heading to Napa Valley, with all of its beautiful scenery and fabulous hotels, food, and wine, you may worry about bringing your 3-year-old. Don't fret. You can make a trip to the most celebrated wine region in the Americas fun for you and your kids. I'm not promising Disneyland, but you can create a great trip that meets all your needs—traveling WELL with your kids to a place that's generally considered "adults only."
There are more than 525 wineries among the Napa Valley Vintners, and there are even a few more who are not members. So figuring out the best places to go with your child can feel daunting. There are certainly some wineries where I would never take my kids. The Vintners wouldn't appreciate their exuberant nature in such posh spaces, and my kids certainly wouldn't take pleasure in the visit either. There are, however, some really fun places that kids love. And if you sprinkle in a few fun stops, the kids might even put up with one or two of "your" picks.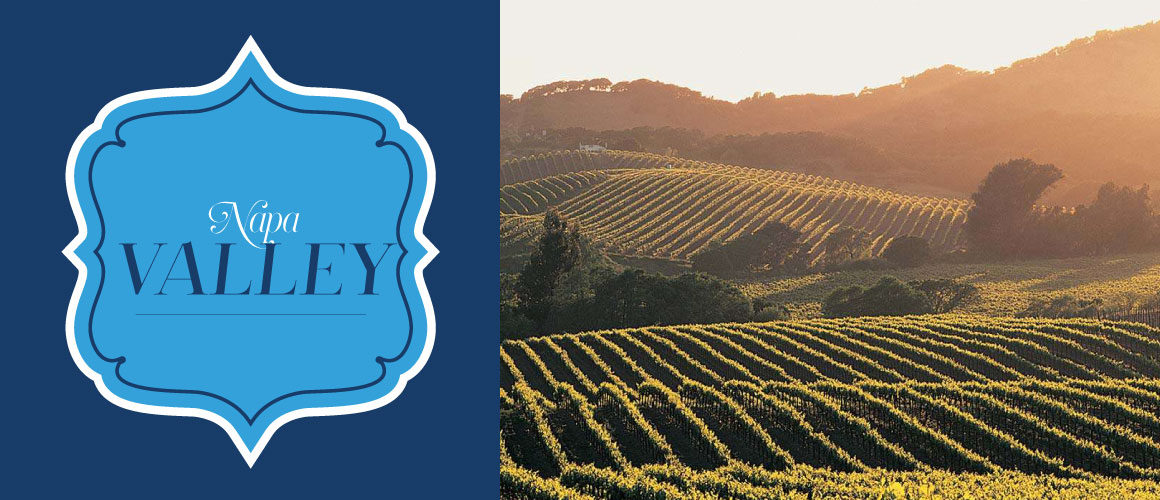 Quick tips from a pro:
Only visit one winery a day—two max if your kids are teenagers and pleasant travelers or newborn babies who are sleeping constantly.

Check your driving distances—for a 30-mile-long and 2-mile-wide valley, it's deceptively challenging to get anywhere fast, especially heading down valley at 4 p.m. Avoid it if you have road rage issues.  

Plan your winery visits—if you want a more urban experience, Napa, at the southern end of the valley, is becoming more and more fun with a generous supply of walk-able restaurants, tasting rooms, boutiques, and markets. If you're more into the secluded, luxurious experience with a touch of country, look further North to Calistoga. If you want to rub shoulders with the elite of the valley, St. Helena is the place to be seen.

Make dinner reservations for 5:30pm immediately after your last excursion—a hungry and tired kid strapped into a car seat on a 30-minute drive to dinner can really kill the mood.  
Kid Friendly Wineries
North Valley
Lava Vine: Great wines in a chill atmosphere and walk-able from Calistoga. Occasionally on weekends the staff grills hot dogs and breaks into a jam session to entertain your crew. Bring your guitar if you want to join.  
Casa Nuestra: This place is just fabulous. Most people I send here can't get enough and go back year after year. It's far from luxurious, but the charms are in the lack of luxury in a valley where everyone is competing for the title of "most extravagant winery." This place is down to earth. They have goats running around and cows in the pasture—a nice stop when you need to get away from the excess.  
Castello Di Amorosas: A total trip and an experience you will not soon forget. If you have a little princess or medieval buff, or are just an imaginative human, this stop is hands-down fascinating. It's as authentic a 13th century Tuscan Castle as you can get, in the Napa Valley—complete with turrets, moats, chickens, and other more exotic animals on the grounds. This winery in particular can become a bit like Disneyland, so plan an early trip right when they open to make the most of it. Your little Lancelot will love it.  
Tamber Bey: If you have any horse lovers in your group, this is a really fun stop. Not only are the wines delicious, the facilities are luxurious and unique. There are no other places in the Napa Valley where you can sip your wine while you mingle with horses in a beautiful stable.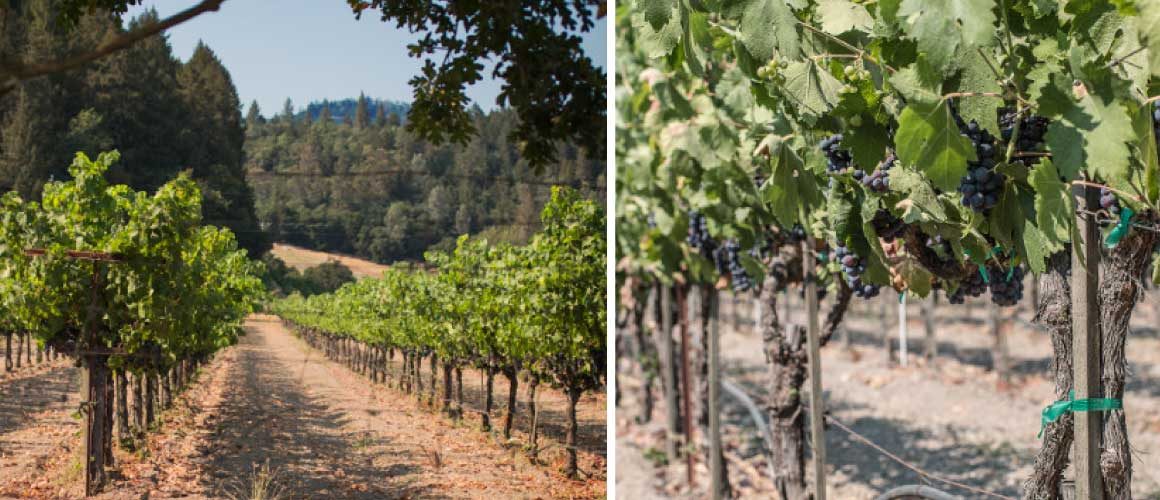 Mid-Valley
Nichelini Family Winery: If you're up for a drive on the back roads into a time warp to the past, this winery is for you. It's low-profile nature, amazing story, and history will make it a fun stop for everyone. Plan your visit around naptime so your toddler is lulled to sleep along the winding roads. (Please note: If you have carsick prone kids, this isn't the best stop for you.)  
Beringer Napa Valley: Don't discount the big boys when it comes to kids. The larger wineries that see massive tourist traffic know how to handle every kind of visitor. With a huge lovely lawn and tons of outdoor spaces and coves, Beringer is a nice spot to bring the kids. They have a great list of events through the summer that have a festival feel, and they can cater to smaller private groups. If you want to have a private tasting with a few couples in order to stay out of the fray, book a private space for your experience.
South Valley
The Hess Collection: Artist in the family? This lovely winery is a foregone conclusion for the artistically inclined. The wines are lovely, the grounds are beautiful, and the art is unique. If your younger kids need to stretch their legs, there is room for that as well as a lovely experience for the rest of the family.  
White Rock Winery: Another old school Napa Valley experience, but this winery taps into an entirely different category of experiences: the private tour. You can't just walk in. You have to chat with someone, and make a plan. Good luck even finding it unless you have received the play-by-play. This winery is magical, and with a call ahead to set their expectations for the age of the guests, they can accommodate.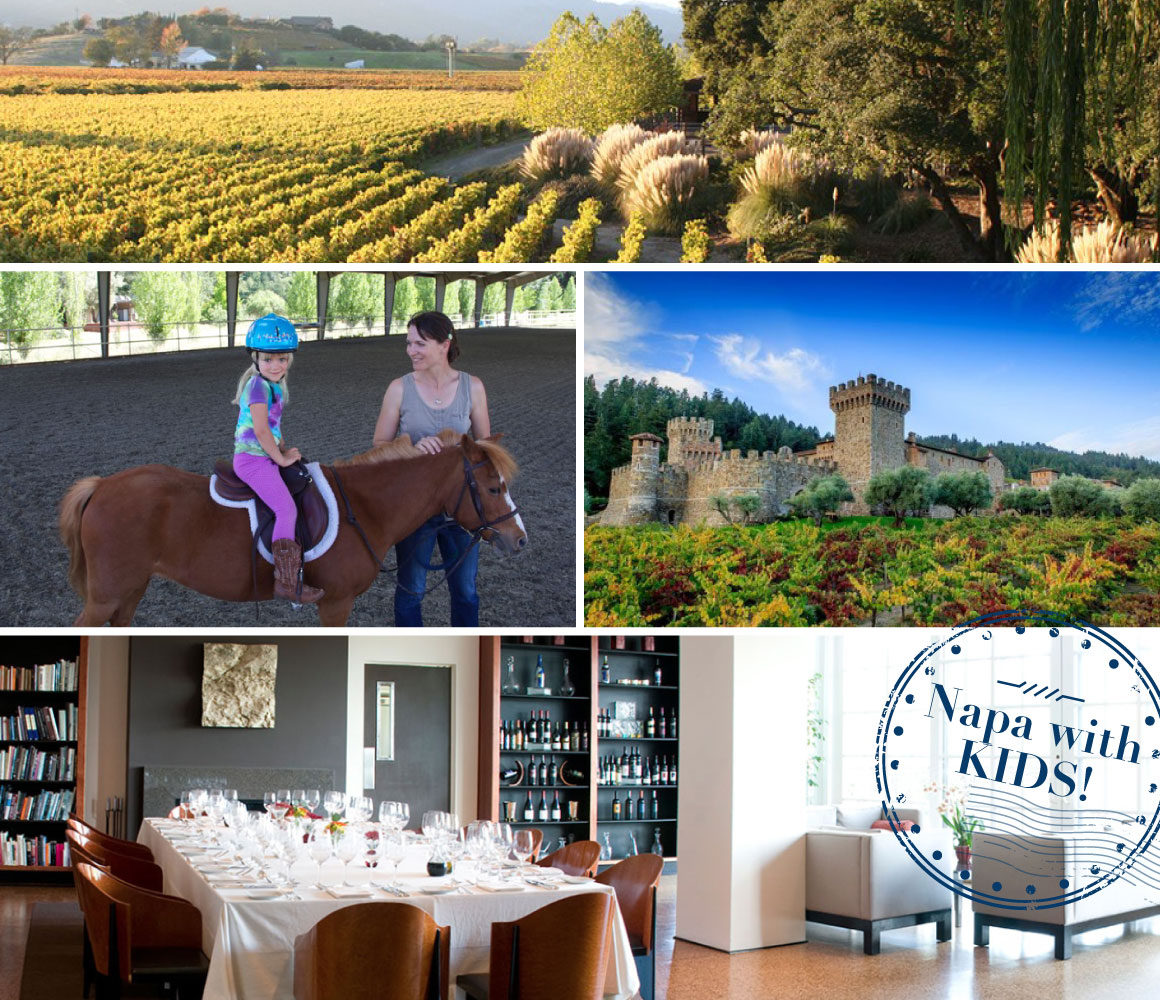 Restaurants:
When I have kids with me, I'm always looking for a restaurant that has grounds. A lawn to run on is the best remedy to "I'm bored. Can we go now?" It's also great for the fussy baby who needs to be walked around a bit, feel the fuzzy leaf of the lambs ear plants, and smell the resinous fragrant rosemary.  
North Valley
The Calistoga Inn: If you walk in the patio entrance of this local hangout, nod to the hostess and head due southeast. You'll wind up in the "back 40"—a picnic tabled, Adirondack chaired area with space for the kids to run. Everyone knows that this is the rowdy playground, so there is no need to shush the kids. Playtime is on, and you get to sip some great brew while selecting from a pretty posh pub menu.  
Mid-Valley
Farmstead: For fabulous food in St. Helena with grounds to wander, this is a perfect stop. Once the kids are done eating, shoo them out to the lawn where they can play tag, check out the growing garden, and entertain themselves. You might even be pulled out there for a game of tag. I know I have been.
V'sattui Winery: This is a great place for lunch with the kids. A raucous environment packed with people, this deli/picnic area is unique, low-key, and fun. It's a great place to have a fun alfresco lunch while enjoying a bottle of wine.  
South Valley
Don Giovanni Restuarant: Refined Italian cuisine, this place is a must for the "I-just-want-to-eat-pizza" kids who have the "I'm-in-Napa,-I-want-a-fancy-cocktail-and-pan-roasted-Petrale-sole!" parents. They have a lovely garden with a path that winds around their water feature, lawn, and raised beds. It's a Napa Valley institution.  
The Oxbow Public Market: If you are perusing downtown Napa, make sure to hit the Oxbow.  Try a fancy cupcake, some conscientious ice cream, or a Ritual coffee—the best that Napa has to offer under one roof. It also has a variety of eateries and lots of indoor and outdoor seating.  Kids abound in this local hangout, and there is something for everyone.  
Hotels:
There are so many lovely places to stay. I love the The Carneros Inn at the southern end of things. If you are looking to drop less than $1,000 a night but still want amenities, comfort, and style, you can't beat  El Bonita Motel in St. Helena, or The Napa River Inn in downtown Napa. For the full-on country club experience, the Silverado Resort is a classic.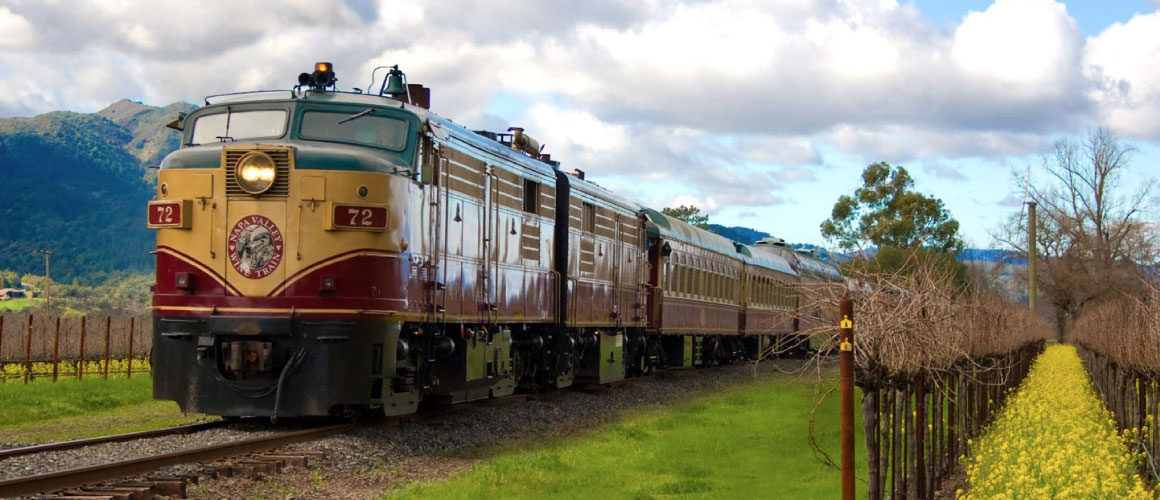 Other Stuff:
Other "tyke pleasing" excursions to pepper your trip:
Exploring the Napa Valley means more than just candle lit dinners, wine tastings, and spa days.  The beauty of the place, the hospitality of the people, the history, and the natural treasures are just a few reasons why a family trip is not only doable, but a must do.  
Dreaming of planning a family trip to Napa? Pin this for later!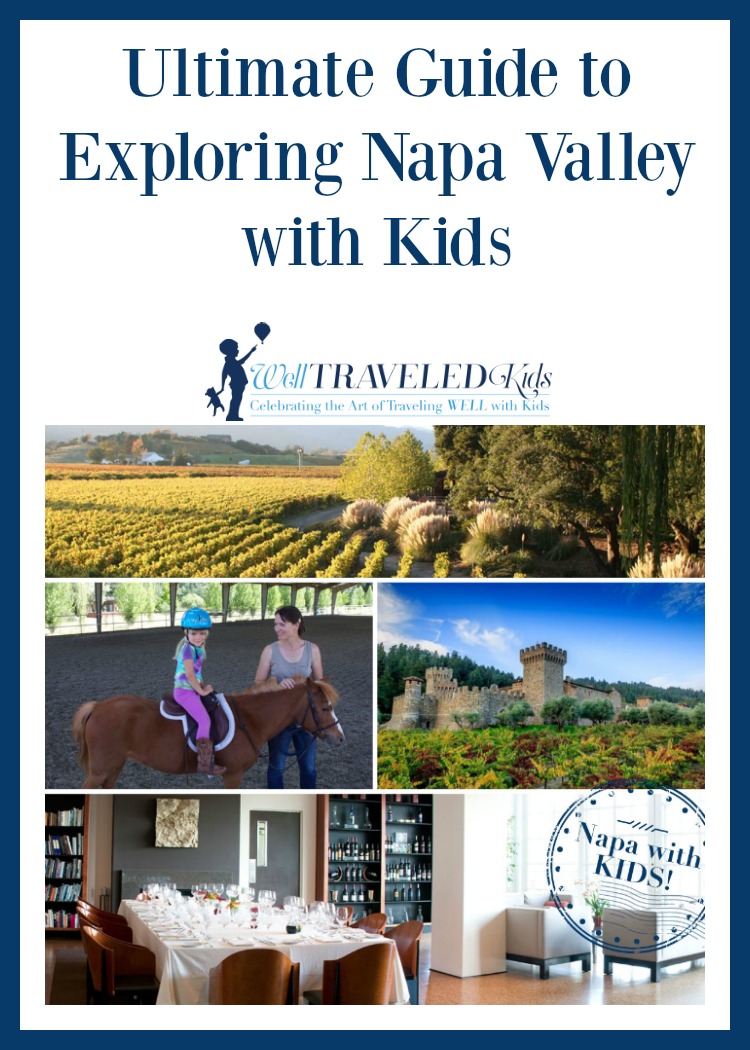 ---
Photo Credits: http://www.casanuestra.com, www.tamberbey.com, www.hesscollection.com,