---
For our family, a Luau experience is a must do on any Hawaiian Vacation. We always book a luau when we visit the Hawaiian Islands to connect with the traditions and legends of old Hawaii. During our resent stay at the
Sheraton Maui
we spent the evening at their beachside Maui Nui Luau and our entire family had a blast.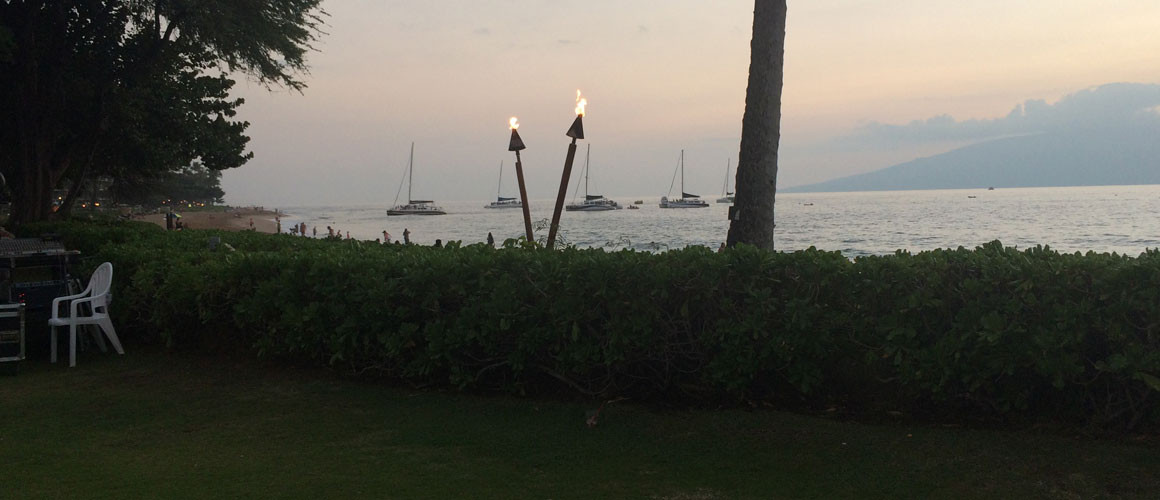 ---
Breathtaking Views:
Maui Nui Luau is set up on the Sheraton's lawn beachfront on the famous Kaanapali Beach with gorgeous views of Black Rock.  A beautiful backdrop for the evening's festivities.
Handmade Arts and Crafts: Local artisans set up a market selling handmade arts and crafts.  Harry picked a hand carved tiki to bless and protect our family.  The perfect souvenir!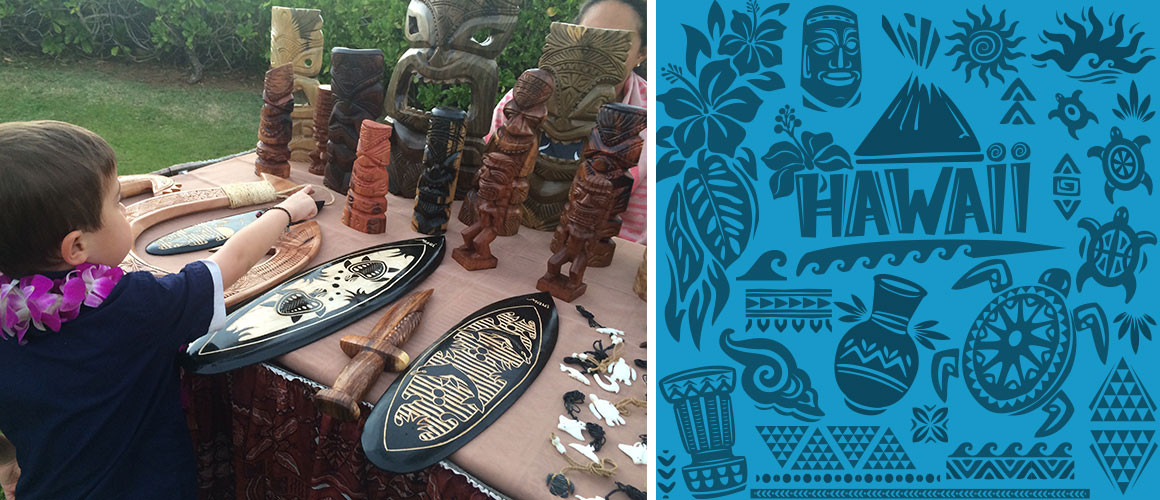 ---
Cocktails:
Bars are open and Mai Tais are flowing all night for adult guests.  Harry ordered his own kiddie cocktails.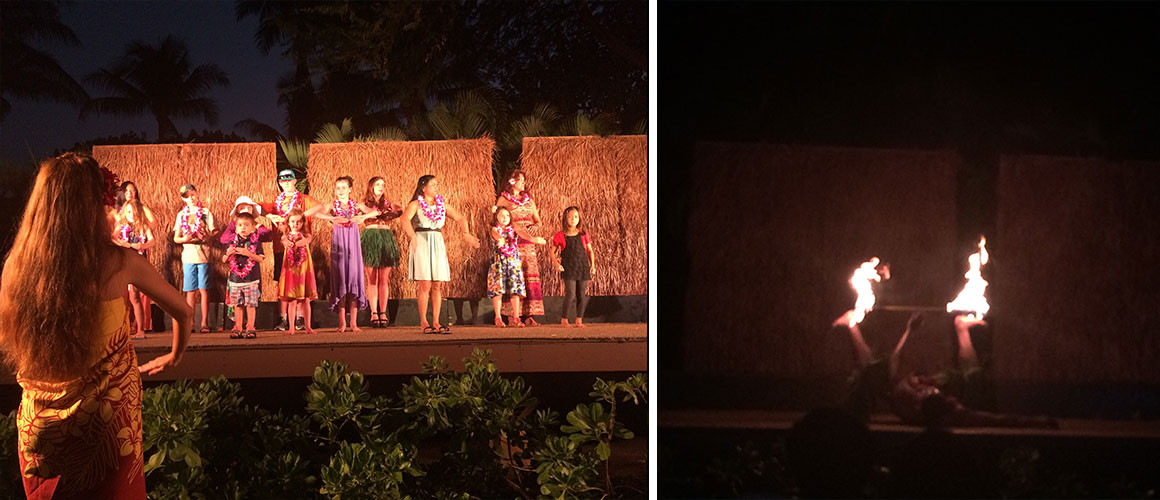 ---
Music, Dance, and Fire:
 From start to finish the show is spectacular and has a Vegas style flair.  The skilled musicians play traditional Hawaiian tunes to delight the audience.  The MC is skilled at audience participation and includes the crowd throughout the evening inviting the children up on stage for dance lessons as well as other volunteers throughout the night.  The dancers tell Hawaiian & Polynesian stories with their exquisite dance moves and keep the crowd involved and interested.  The night concludes with a magnificent spectacle – the fire knife dancing. Absolutely thrilling! Harry loved the fire dancing and still talks about it a month later.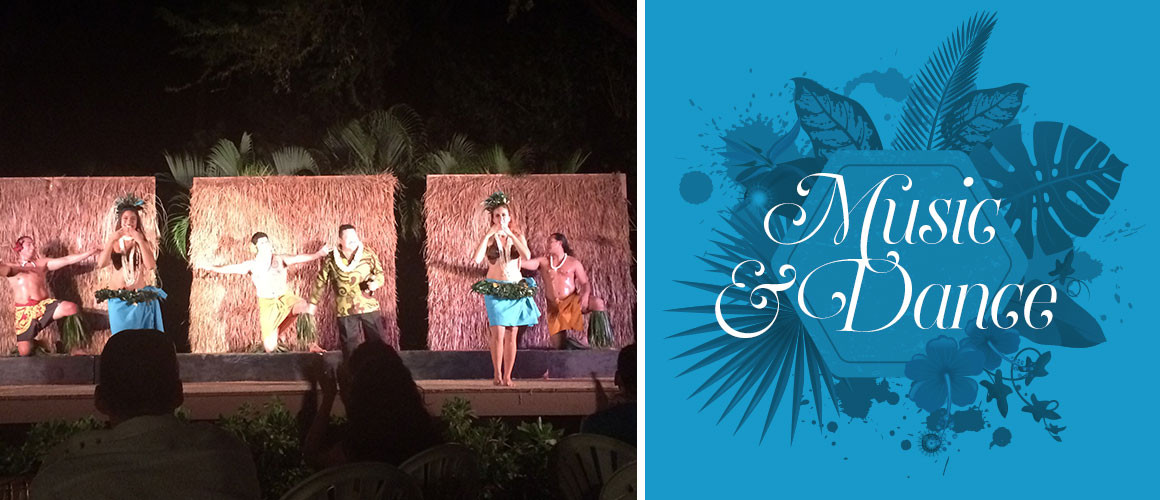 ---
We had a wonderful experience and would recommend the Maui Nui luau for families who are staying at the Sheraton Maui or those who want to see traditional Polynesian fire dancing.  We had a great time, but to be honest we didn't love the food.  My advice is to head over to the Cliff Diver Bar before the show and order up a delicious fresh grilled burger.  Then spend the evening enjoying unlimited cocktails at the Luau and not have anything to worry about if you don't like the food.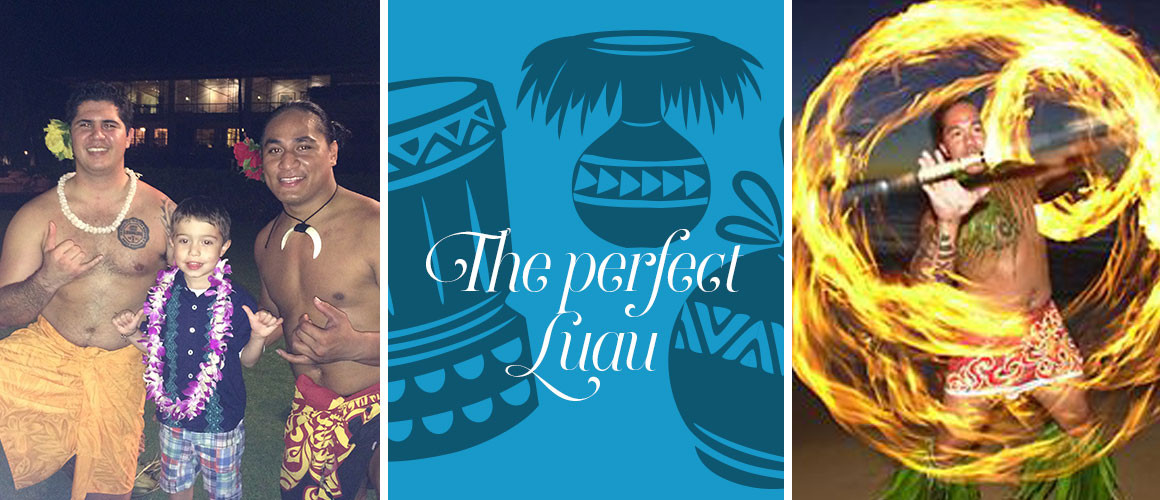 ---
We were guests of the Maui Nui Luau for purposes of this review. As always, I give my honest options no matter who is picking up the check.