Carve Out Time to Enjoy a family road trip to Lake Geneva with your kids far from the madding crowds!
One of the most exciting aspects of family travel is the sense of discovery that comes from visiting new places and experiencing places in new and different ways. A recent family road trip to The Abbey Resort in Fontana, Wisconsin on Lake Geneva provided my family and me with a spectacularly relaxing a surprisingly fun experience. It's close to Chicago where we live and yet it is a world-away in terms of its atmosphere.
We'd been on family roadtrips to Lake Geneva and experienced the sticky fun of the touristy stores and over-crowded vacation-type restaurants where fried food is the norm and sugary sweet treats are the way to finish every meal. The tourist-choked streets make for fun people-watching and do feel like a get-away of a classic sort.
So when we were invited to pay a visit to The Abbey Resort, I wont lie, I had a preconceived notion of what the environs would be like. I expected crowds, lines, the push-and shoviness of a tourist town.
I had clearly not spent time in Fontana, Wisconsin.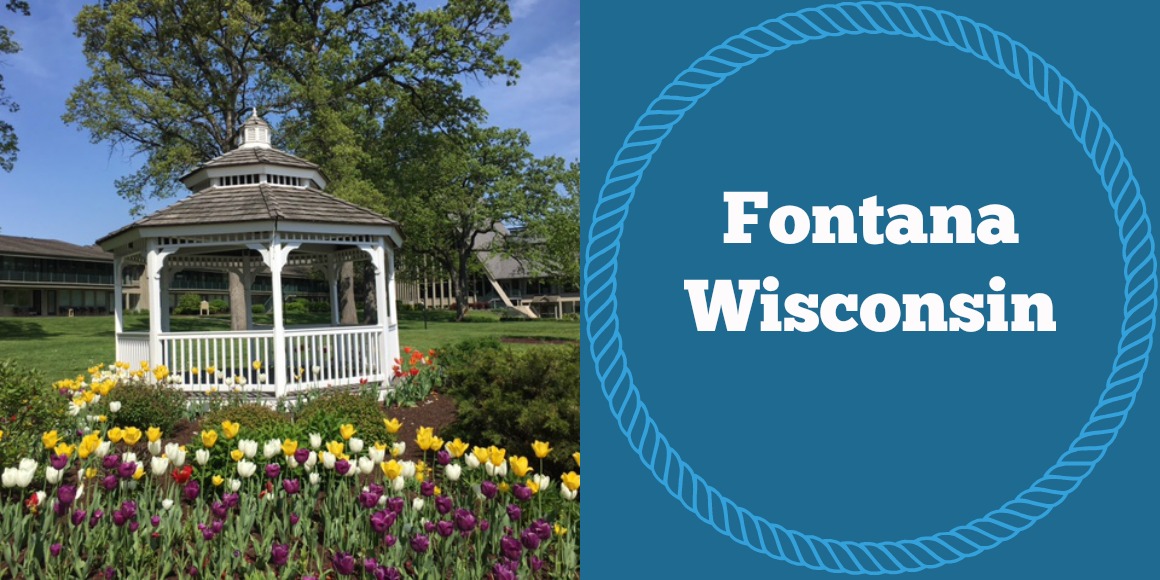 ---
We arrived on a summery, sunny beautiful afternoon. The resort is big – 90 acres big. And it is on Lake Geneva. That's right, it is on Lake Geneva and adjacent to the Abbey harbor boasting hundreds of beautiful boats is a wide sand beach where there was exactly one person sunbathing on a gorgeous Saturday. I noted that there are very few hotels actually on Lake Geneva so this was a treat. The Abbey possesses a multi-level A-Frame building which is where the reception is as well as big windows facing an indoor pool where there floated a variety of colorful big balls as well as swimboards and "toys" for kids to play with in the water.
We were given a Harbor-View room on the first floor which offered a presence of place that was cozy and appealing. Walk out the glass front door of the room and step into thick green grass, a very wide, beautiful expanse of lawn where children can play, people can picnic and where people get married beneath a classic gazebo (we saw two bridal parties on our visit). This entire scene has a commanding yet serene view of a placid harbor.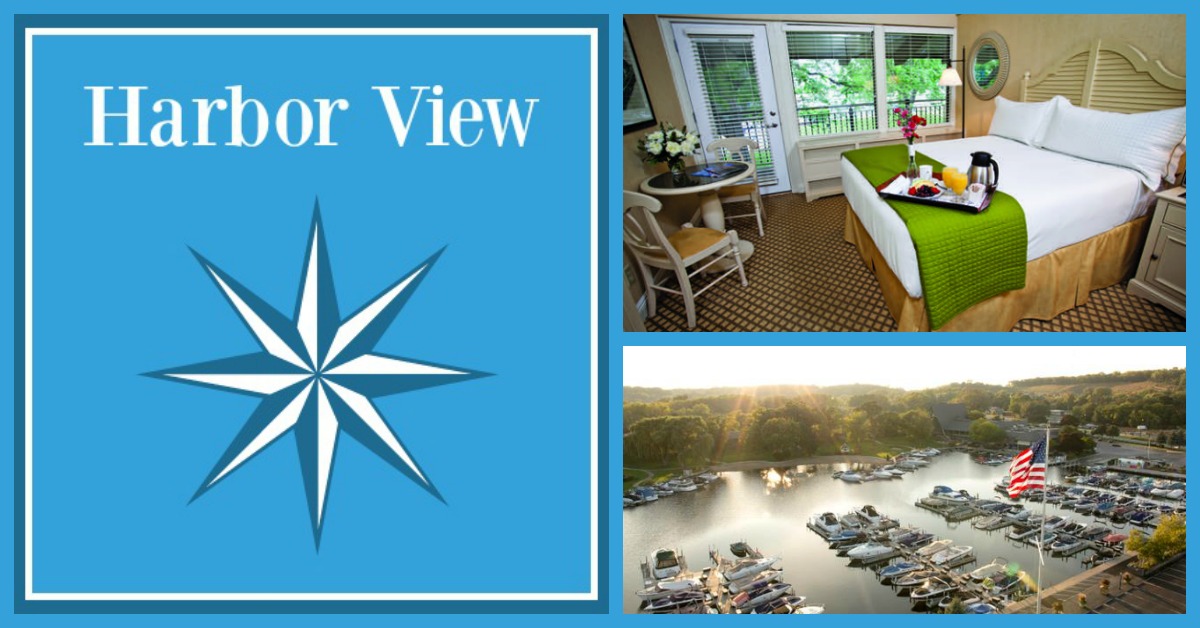 Our room was well-appointed. The beds were fantastic – they were very comfortable, had higher-quality linens and fluffy down pillows. The bathroom, while small was also well appointed with Kohler brightware and stone counters. The room is small so larger families will need more than one and our only true disappointment is that the windows don't open so using the air system was necessary even though we really wanted to open the windows and enjoy the fresh air and quiet that surrounded us. However, for our family we found the room to be very comfortable and cozy for our little family of 4.
---

Dinner, A Bonfire and A Movie
In the evening we walked along the harbor to eat dinner at The Waterfront restaurant where we again enjoyed the view of the harbor as well as a good dinner. The staff was really proud of their bbq and with good reason, they are smoking their meats on site and the ribs, pulled pork and grilled items are delicious. We also enjoyed an appetizer of fresh, soft pretzels accompanied by a cheese sauce and grainy mustard which would make any German proud. Dinner concluded with a generous size ice cream sundae with all the fixings including fresh banana – delicious!
The restaurant also boasts an impressive selection of local beers and imported ones as well as a full bar for cocktails and such. We observed couples enjoying date night, large parties of people celebrating bachelorette parties and families like ours enjoying a night out together. The restaurant is casual and everyone is welcome.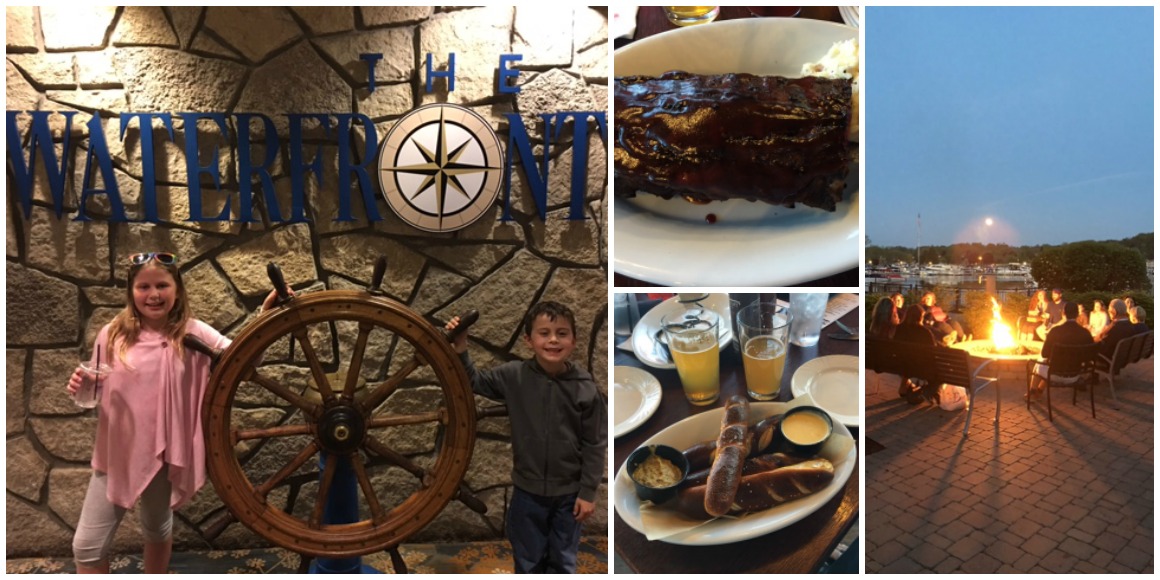 Evenings at The Abbey Resort are also fun for families. The evening we were there they had a large bonfire adjacent to the sweeping lawn where people were invited to toast marshmallows and make S'mores. They also were showing 2 movies in their event space: Despicable Me and Hotel Transylvania 2.
These activities were free for hotel guests. Our kids especially liked a hallway with 2 person tables where they had placed favorite board games so anyone could come, sit down and have fun playing a game. Our kids played Mancala, Battleship, Sorry and Jenga however there were more to choose from.
There are also three pools on property however the indoor pool was the only one open as the outdoor pools open on Memorial Day Weekend. We had a great time splashing around in the big indoor pool hot tub and noted a separate pool for very young children complete with a gushing water element and small slide. The pool areas were all attractive, offered beach towels and ample dry seating for non-swimmers.
---

Gorgeous Morning Walk, A Haven For Strolling or Fitness Buffs
In the morning we got coffee and baked goods at the walk-up café off the lobby which helped us have a quick bite to eat prior to starting a walk along Lake Geneva. Visitors to the area may not realize that it is possible to walk completely around the lake on a walk path that fronts the 1200 + homes that ring the lake. We walked for some time along the lake and simply loved the sound of the gentle waves lapping the shore, the topographical ups and downs the walk-path takes and the feeling that you could go on forever around the lake.
There were places to stop and enjoy the view from a bench and many people out for a walk so we felt safe and in good company. On our return to the resort we checked out Fontana Beach which provides a fabulous, and wildly appealing alternative, to Lake Geneva's Riviera Beach. Fontana Beach was immaculate, big, had a bathhouse, playground and picnic facilities and is literally steps from The Abbey Resort. It was a real find and I imagine it is beautiful at any time of year.
The Abbey Resort charges a modest resort fee of $13 per day and I was happy to discover this fee not only pays for wifi, but also free rental bikes so you can have a ride around the area which would be a very nice way to explore and enjoy the company of your family. I noted they had both adult and children's bikes on hand. The fee also covers the customary things like daily newspaper, free local phone calls and more. I understand it is also possible to rent boats from Fontana Harbor and we will plan to do this the next time as that would be a completely memorable and fun way to enjoy the lake.
---

The Pleasures of Lake Geneva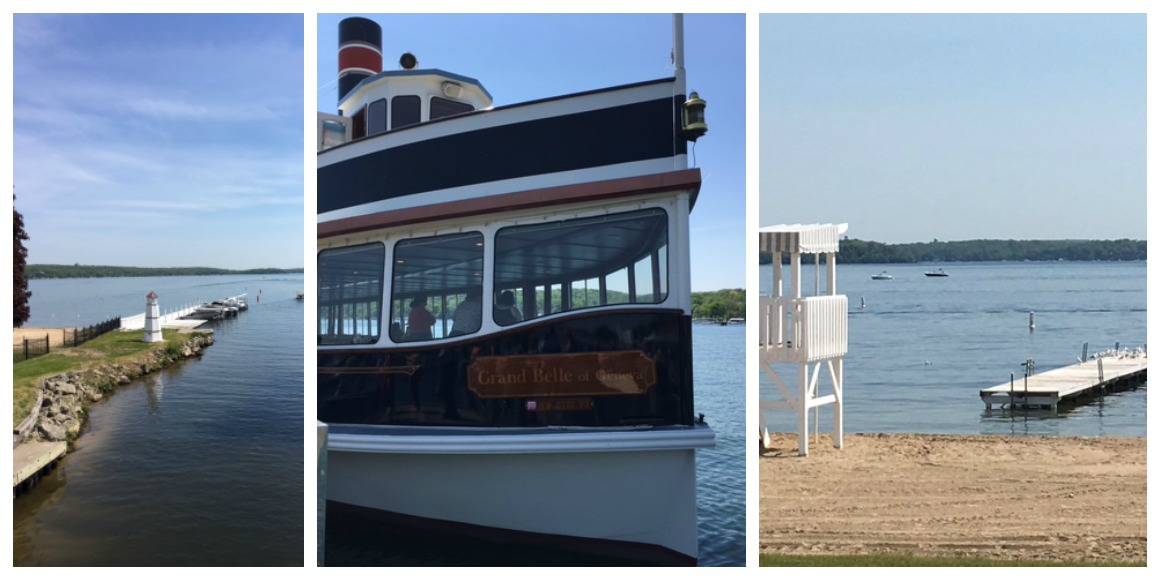 Once we checked out we enjoyed the 7 mile drive to Lake Geneva through Williams Bay and hugging the coastline at times. Again we noted a couple very appealing lake-side playgrounds that would be suitable for picnicking and families.
Once at Lake Geneva we did encounter the typical traffic snarl but found parking fairly quickly and then tried a new lunch spot – Oakfire Pizza – which turned out to be a great new option. Oakfire is a relatively new restaurant that makes Neapolitan style pizzas in a wood-fired oven. We had a superb arugula salad and a couple of pizzas which were as good as any we have had anywhere.
The dining room has a perfect view of the lake and The Riviera from where we sailed on The Ice Cream Social Cruise. As the name suggests this boat tour offered by Gage Lake Geneva Cruise Line is a one and a quarter hour tour of the homes and environs along the shoreline. At the same time every passenger is offered an ice cream sundae. It's a fun way to spend an hour or so and learn about the history of this historic summer town.
The Lake Geneva area is a quick drive from the Chicagoland and Milwaukee areas and makes an easy getaway for families looking to take a break from the routines at home. The Abbey Resort offers a beautiful quiet that is simply hard to find in family resorts and while it is an older property it does a fine job of making the most of its location, amenities and vintage charms. There's a lot to be said for a classic, old-school sprawling hotel resort that is not far from home but places you a world-away thanks to its atmosphere and hospitality.
We truly enjoyed our time at The Abbey Resort and would choose to stay there again when we next plan another family road trip to the Lake Geneva area.
---
Think you might enjoy a stay at The Abbey Resort? Pin this for later so you remember it next time you are planning a family road trip!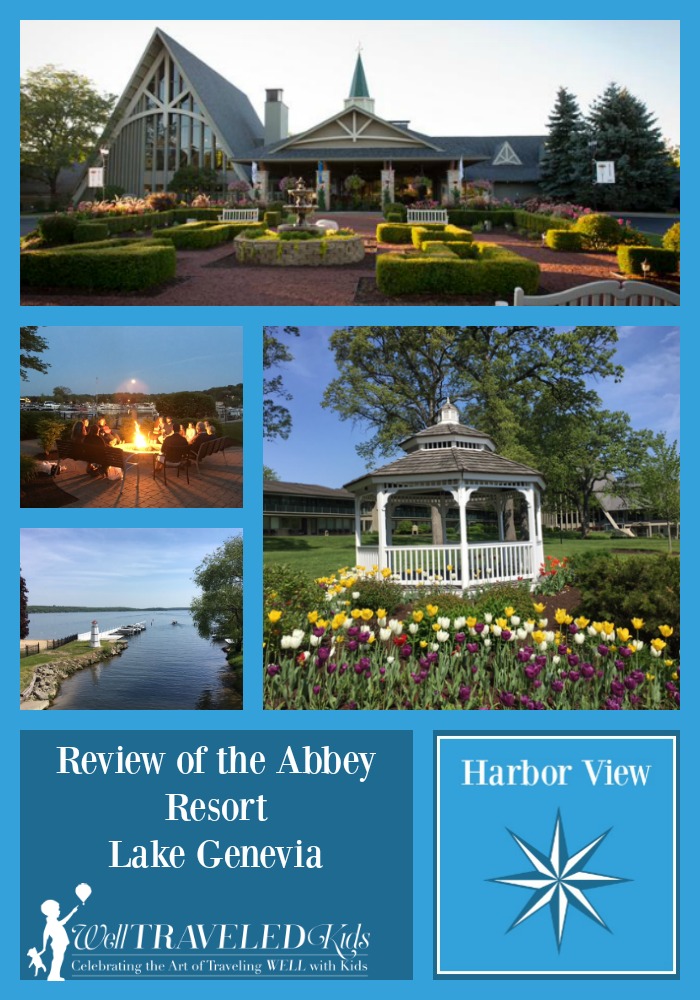 Thanks to The Abbey Resort for hosting my family for the weekend. We had a terrific stay we will always remember. As always, my opinions are my own and I only recommend experiences I truly have enjoyed with my family.
---
Photos courtesy of The Abbey Resort