Disneyland kicked off its 60th anniversary in style with a 24-hour party over Memorial Day weekend. My husband and I, along with our 4-year-old son Harry, are a major Disney family. We'd been preparing ourselves for this for a while.
To us, it was important to be one of the first families dazzled at this special diamond celebration. And while we didn't make it to the kickoff party, we were there just a few days later—excited to see the dressed up, diamond-studded Disneyland in all its glory. The park is keeping extended hours during this time—from 8 a.m. to midnight—so it's a unique way to experience all Disneyland has to offer.
It was a truly wonderful experience that I won't be forgetting anytime soon. My advice to you if you're even remotely considering going to Disneyland's 60th Birthday celebration: Do it. Don't let the crowds keep you away.
Here's my top 6 reasons not to miss Disneyland's Diamond Celebration:
1: To see the Paint The Night Parade.
This parade is incredible—with lights and characters sparkling to the max. The parade route winds through the park and is spectacularly lit the entire way. When we were there, people started lining up curbside for the parade at 4 p.m.—five hours before the 8:50 p.m. start time!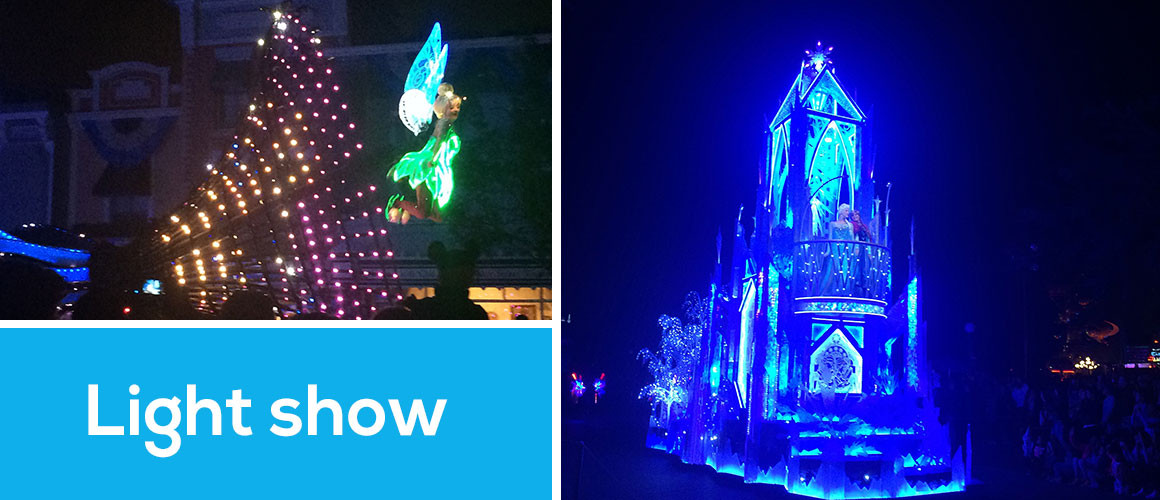 ---
There is a second parade at 11 p.m., about an hour after the fireworks end and much of the crowd goes home. So if you and your kids can make it that late, definitely stick around. You may even have a little time afterward for one more ride.
2: To be mesmerized by the Disneyland Forever Fireworks.
The fireworks start each night at 9:30pm, immediately after the parade ends on Main Street, and Disney pulled out all the stops in putting this display together.  Tinkerbell starts them off by flying out of the castle, and by the end of the display, it's literally snowing on Main Street.
The best place to see the fireworks is from the center of Main Street so that you have a view of the castle and the buildings on Main street.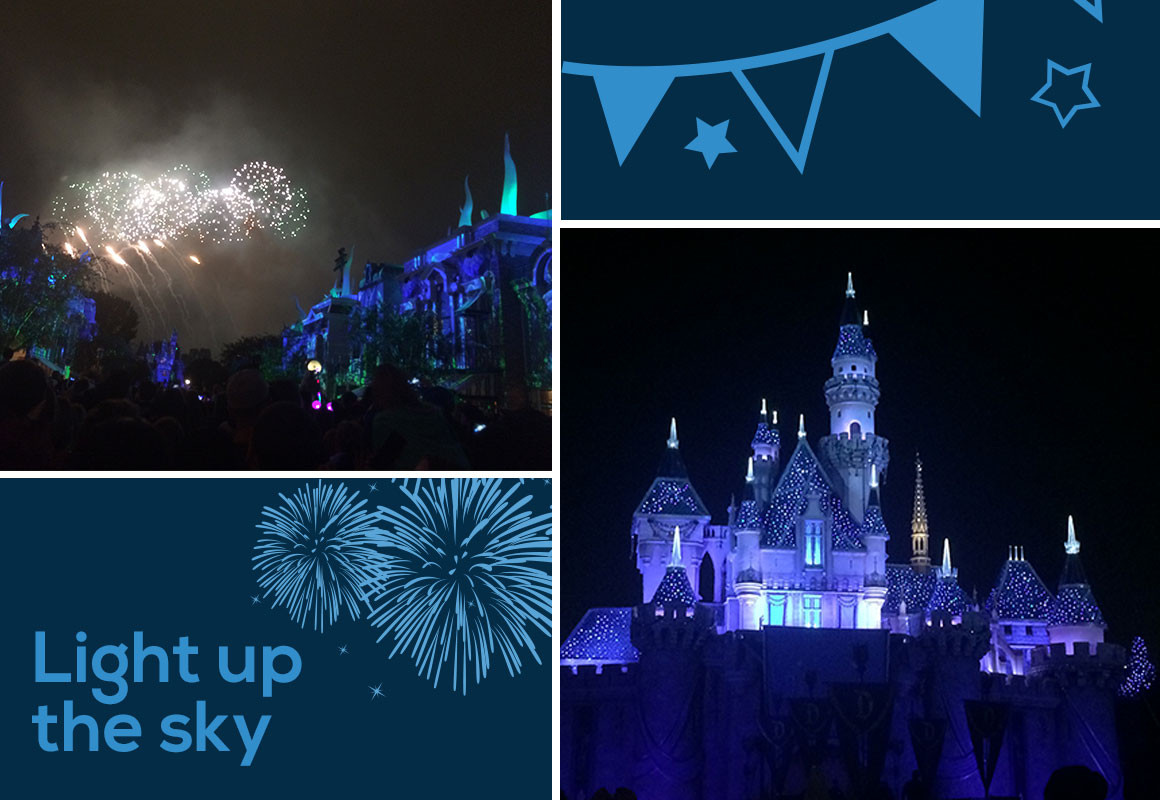 ---
This is a prime location and if you aren't already lucky to be there for the parade a trick for getting a top spot is to hang out in the shops on Main Street during the parade and then dart out into the street to claim your space once the route opens. It gets dense fast, within two to three minutes of the parade's end, so move quickly out into the street from the shops when you see the parade has finished.
For me, the most touching part of the 60th Birthday Diamond Celebration Fireworks, is the snippets of the narrated history of Walt Disney's  Dreams and Vision for Disneyland. Walt wanted the fireworks to be a kiss goodnight at the end of a memorable day at Disneyland— Mission accomplished with this awesome and unforgettable fireworks experience.
3: To walk where Walt walked and see his dream brought to life…60 years later.
In my professional life, I'm a branding expert. So I deeply identify with Walt's vision for an entire world of his creation—from the characters and what they wore, to how they spoke and where they lived. It's branding to the extreme.
And beyond that, kids meant the world to Walt. He created this place for them, and for the kid still alive in all of us, even as adults. That outlook is not too far removed from my intentions for Well Traveled Kids.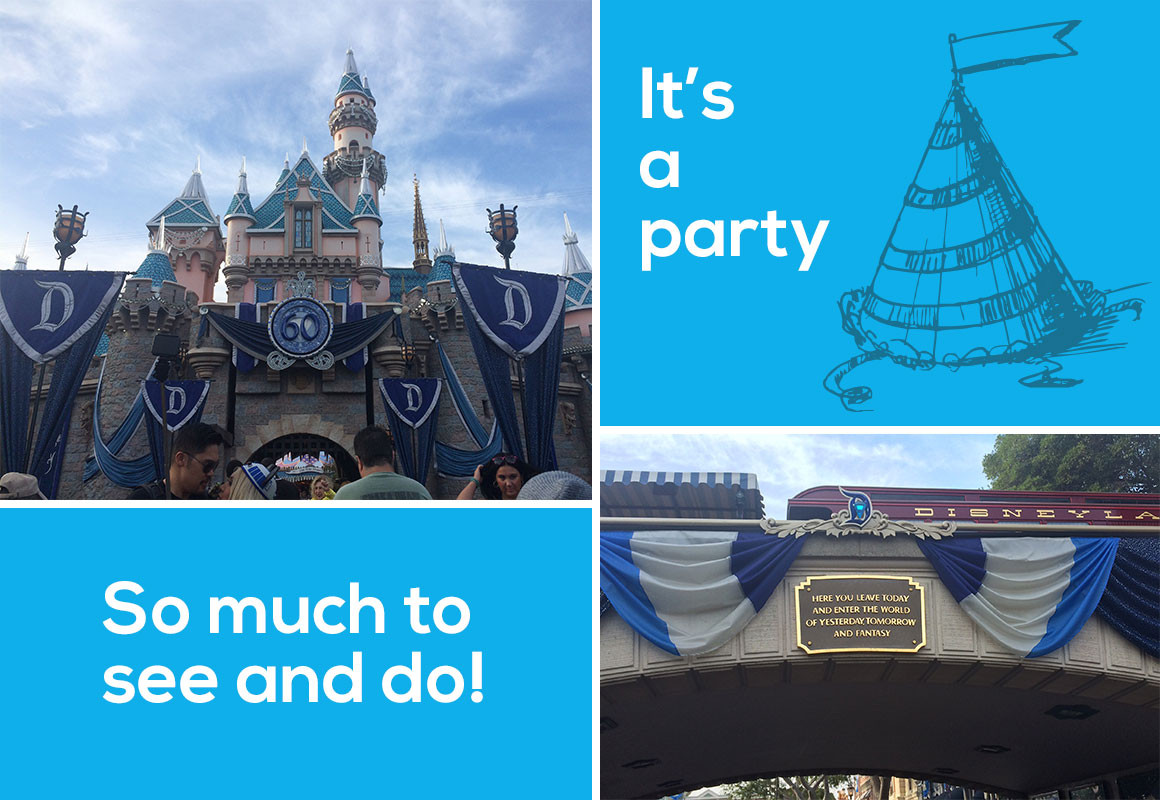 ---
So to walk where Walt walked and reflect on his dreams was incredibly special and nostalgic. We felt his presence everywhere.
4: To be dazzled by diamond decorations.
Right when you get to Disneyland, you see Diamond Disney logos, banners, flags, and special decorations. All of it seamlessly combines modern Disneyland and throwback Disneyland. The logos and artwork incorporate the retro character looks with the new, and the merchandise follows in the same vein.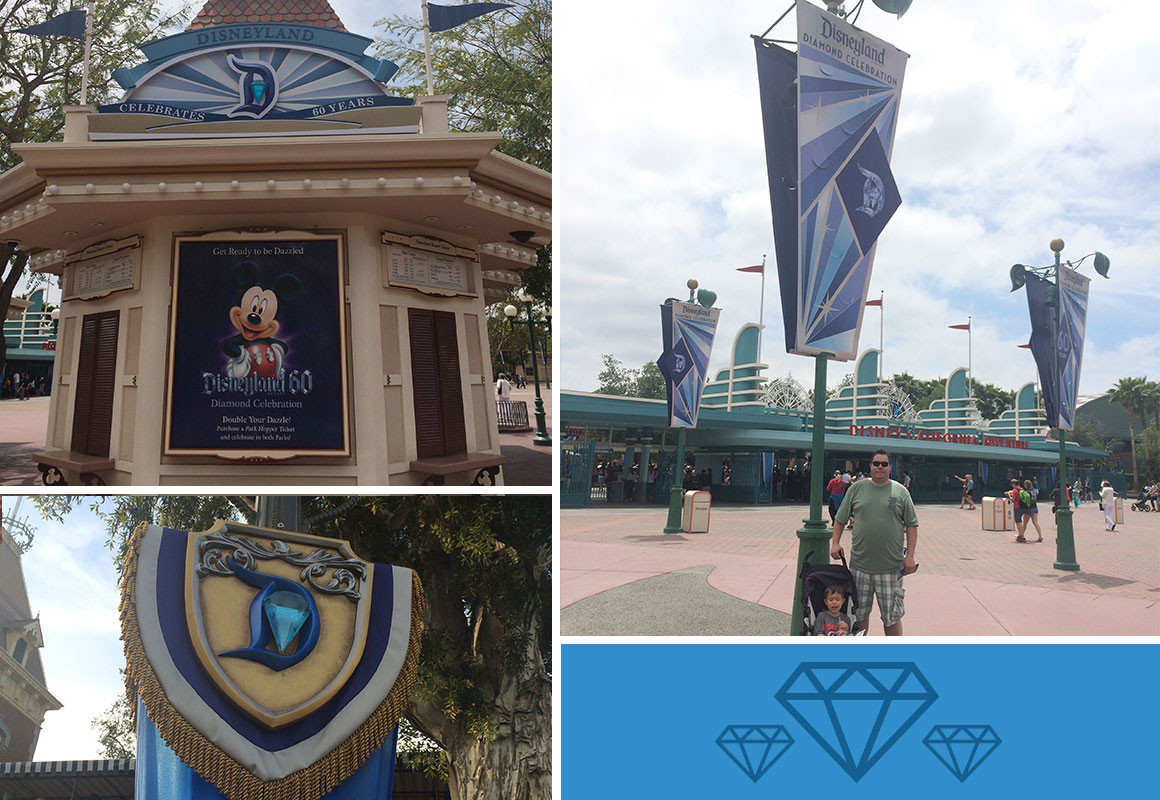 ---
We bought diamond Mickey and Minnie stuffed animals, a Diamond Celebration balloon, magnets and other great swag.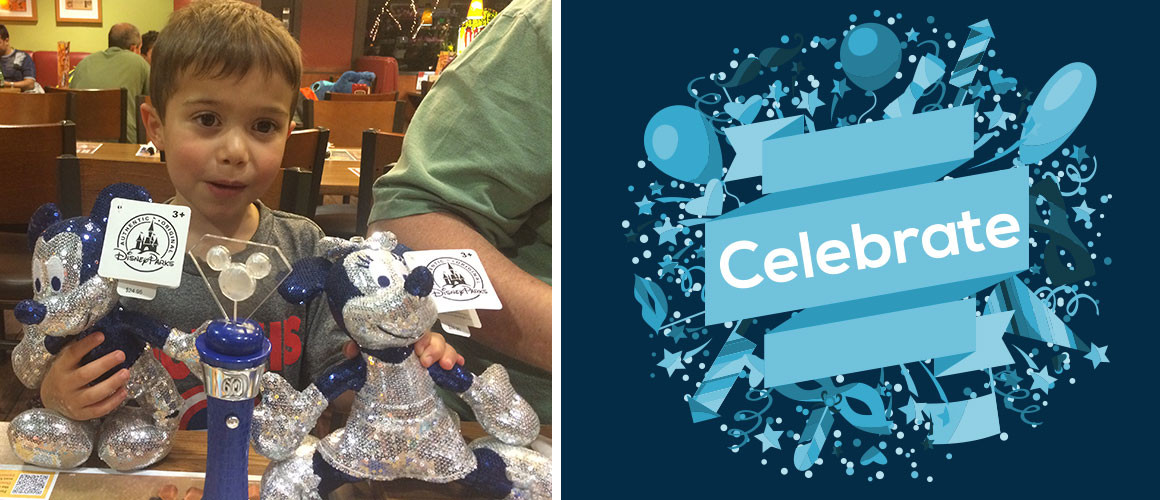 ---
And I'm not ashamed to admit that we waited in line for 20 minutes to buy popcorn in a special Disneyland 60th bucket. Disneyland has the best popcorn around, and as a branding expert, I couldn't pass up the special packaging.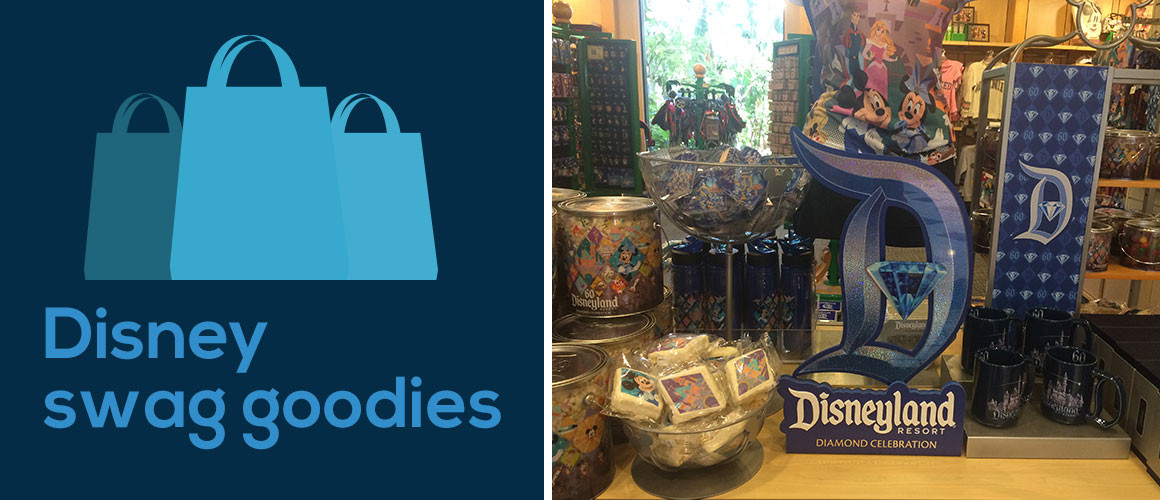 ---
I loved all of the thought and effort that went into the décor and merchandise, but I was even more taken with the invisible, exciting energy that permeates the air you the closer you get to the park.
5: To celebrate at California Adventure Park too.
California Adventure Park is celebrating the Disneyland Diamond Celebration too with fabulous Diamond accents around the park and a 60th Birthday Pixar Parade and World of Color night display hosted by Neil Patrick Harris that are not to be missed!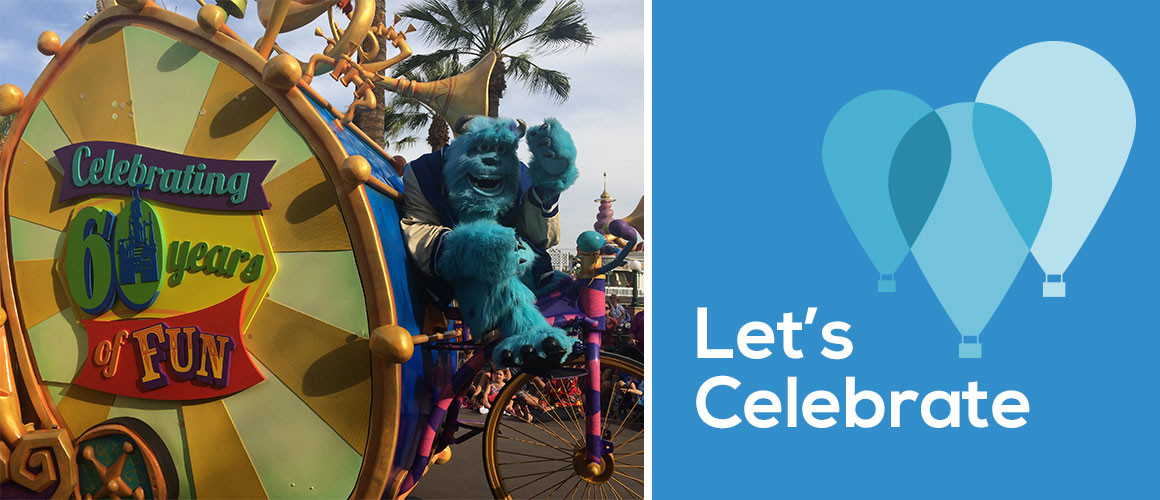 ---
The best part, with everyone packed into the Disneyland Park we found the California Adventure Park to be less busy during peak afternoon busy times. We made good use of our park hopper passes going back and forth every afternoon.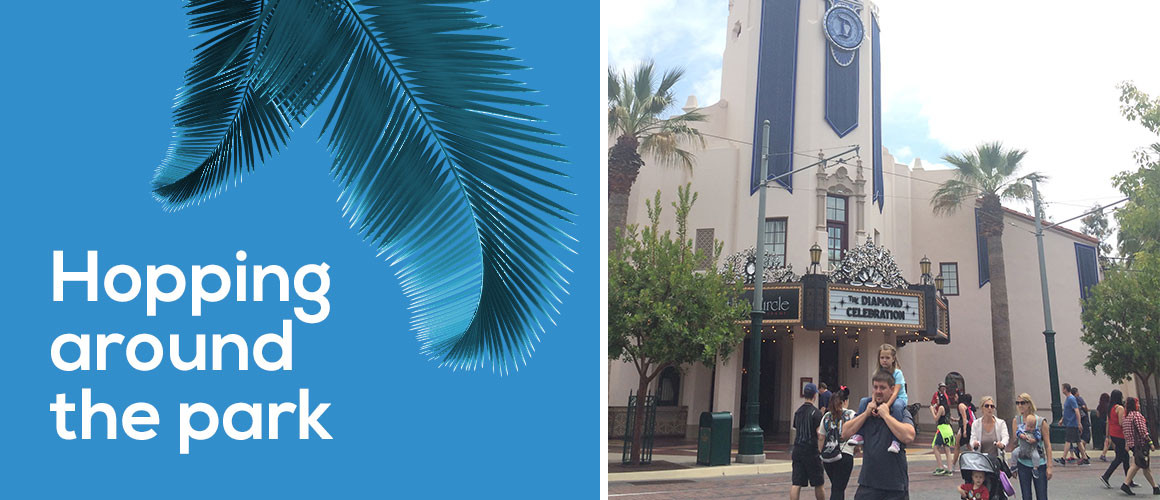 6: To experience a one-of-a-kind day at Disneyland, years in the making.
Even if you don't ride a single ride, between all of the unique shows, parades, shopping, and treats, you will have an amazing day at Disneyland this year. All of the rides that have been under repair over the last year are open, and everyone is thrilled to be part of it all. This is Disney at its best.