When I travel and vacation with my husband and my 4-year-old son, Harry, we always pick at least one night to get dressed up and go out on the town for a family date night. Earlier this month, while staying at the luxurious Mandarin Oriental Hotel in Miami, we enjoyed a lively and delicious Peruvian family date night at La Mar Restaurant by the famous Chef Gaston Acurio.
The Restaurant is beautiful and very welcoming from the moment you enter. The hot latin vibe, living herb wall, and live DJ mixing beats are all reason enough to want to dine at this spirited restaurant. The outside patio seating offers gorgeous views of the Miami skyline from its prime location on Brikell Key, but we chose to sit inside and experience the exciting Peruvian energy while enjoying the breathtaking city and bay views through the windows.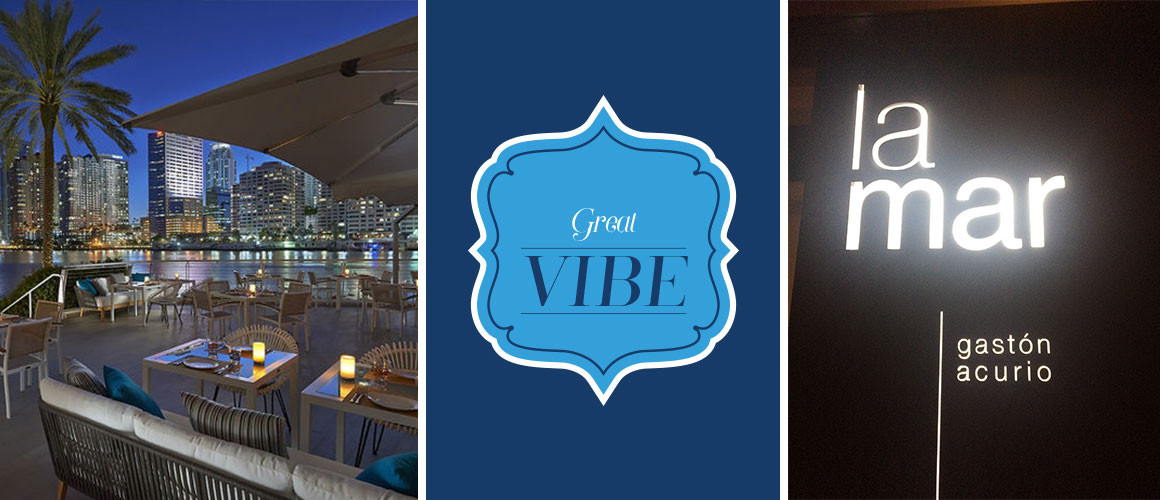 This fabulous restaurant features authentic Peruvian cuisine designed by acclaimed Chef Gaston Acurio and executed by Chef Diego Oka. Our server was fantastic with recommendations on what to order first.  She also brought out the chef when I explained that Harry has allergies to eggs and nuts and the chef was careful to make sure no nuts or eggs were included in anything that we ordered. I was amazed and especially grateful that he was so willing to emit and substitute these from many menu items that include them so that we could all taste all of the courses we wanted to order.  The chef also created a special delicious and nutrituous kids meal just for Harry making sure it was perfect for his allergies.
Classic Cocktails: Good cocktails are a MUST for any vacation date night! La Mar takes pride serving Peruvian classic cocktails like my husband's favorite the Pisco Sour that blends barsol quebranta, lime, egg whites,  and angostura bitters.  My favorite cocktail was the Piscojito a sweet mix of barsol quebranta, lime juice, fresh mint and passion fruit puree… delightful!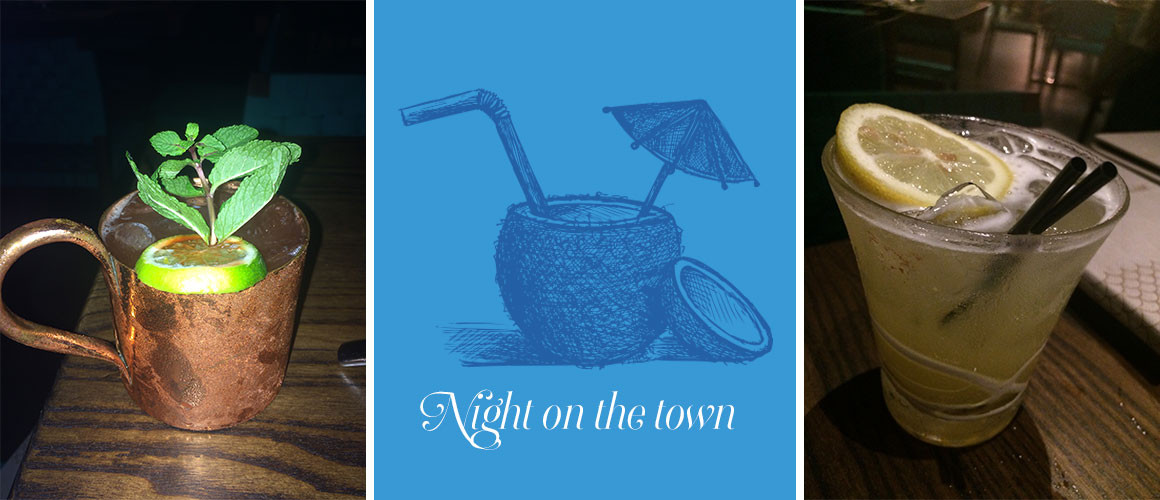 ---
Welcoming to Families:
While the vibe of La Mar is definitely a sophisticated lively hot spot, it is absolutely family friendly.  We arrived for a 6:30 dinner reservation and observed many other families dining side by side with the usual Friday night date crowd. The kids menu is a stand out special coloring workbook that tells a story about Peru with coloring and activities that kids can enjoy and learn a bit while at the table. I appreciated that the kids menu offered a selection of both traditional american choices and healthy fresh Peruvian dishes for kids to choose from. Harry ordered the
Chicken Anticucho
off of the Peruvian fans kids menu.  He gobbled every bite and also shared tastes of each item we ordered.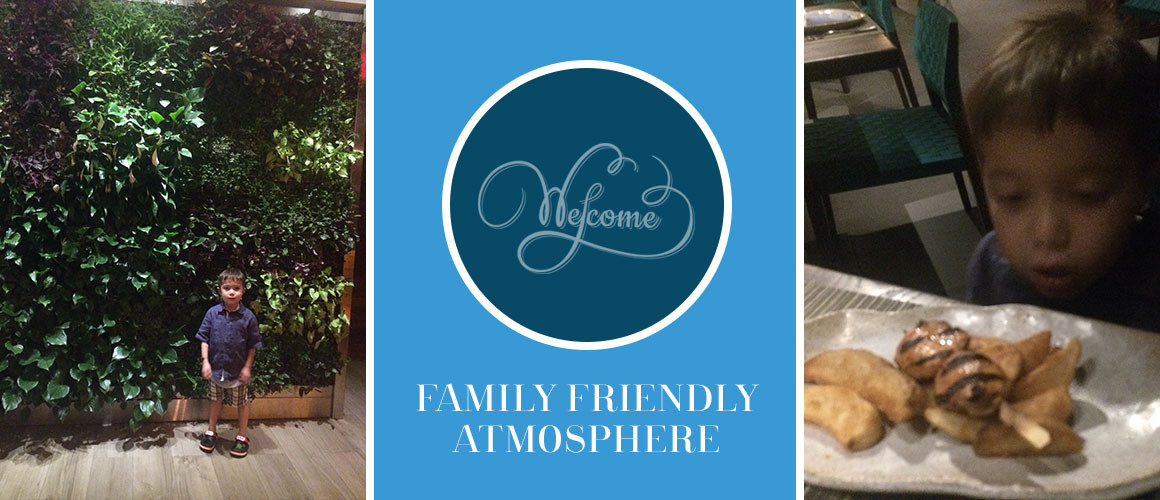 ---
Delicious Dishes:
The first thing that comes to my mind when thinking about Peruvian food is cibiche! We selected an assortment of 4 cibiche dishes including
Nikkei:
 tuna, red onions, nori, avocado, daikon, cucumber, nikkei tamarind leche de tigre; 
Clasico:
 fluke, cilantro, ají limo pepper, red onions, choclo, classic leche de tigre; 
Chifa:
 salmon, peanuts, ginger, wonton strips, cilantro, pickled vegetables, sesame leche de tigre; AND
Crillo:
 calamari, shrimp, yellowtail snapper, cancha, ají amarillo pepper leche de tigre. Each of the cibiche preparations was fresh and tasty, and the Nikkei was the favorite at our table. Our next course was causas a whipped Peruvian potato speciality.  We tried the
La Chalanita
which was beautifully presented on a boat with a tasting of  3 preparations topped with seafood.  Each of the 3 preparations were all SOO GOOD! Next, was the heavenly
 empanadas
that we immediately devoured wishing there were more than two! After the savory empanadas we delighted in
Anticuchos
which are Peruvian grilled skewers.  We tried the Chicken and the traditional veal heart Anticuchos, both were tasty but our favorite was the chicken skewer. For our main course we ordered
Whole Fish Nikkei.  
The marvelous presentation of this fish was matched with it's mouthwatering taste.  We paired the fish with
Chaufa Aeropuerto
a tasty order of Peruvian style fried rice.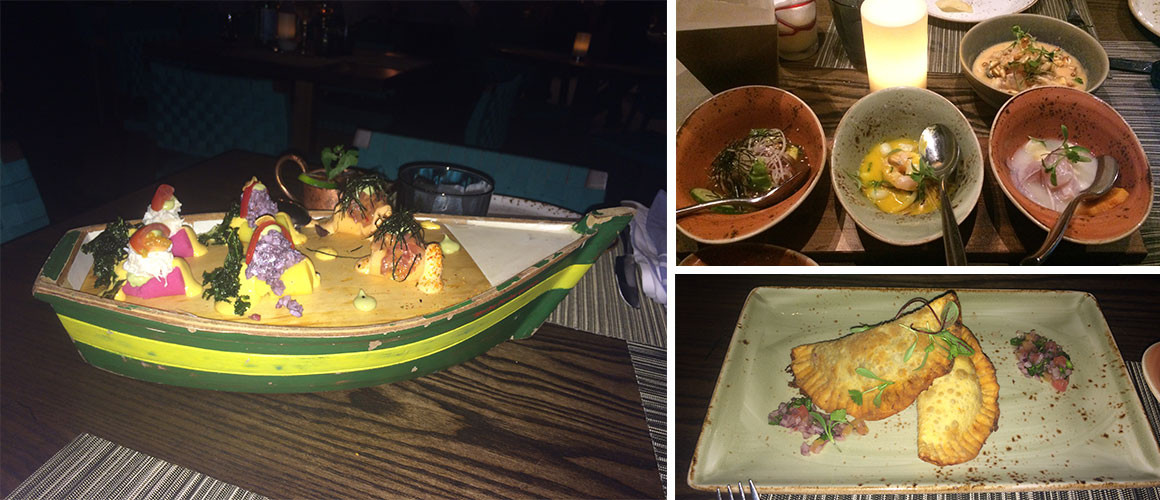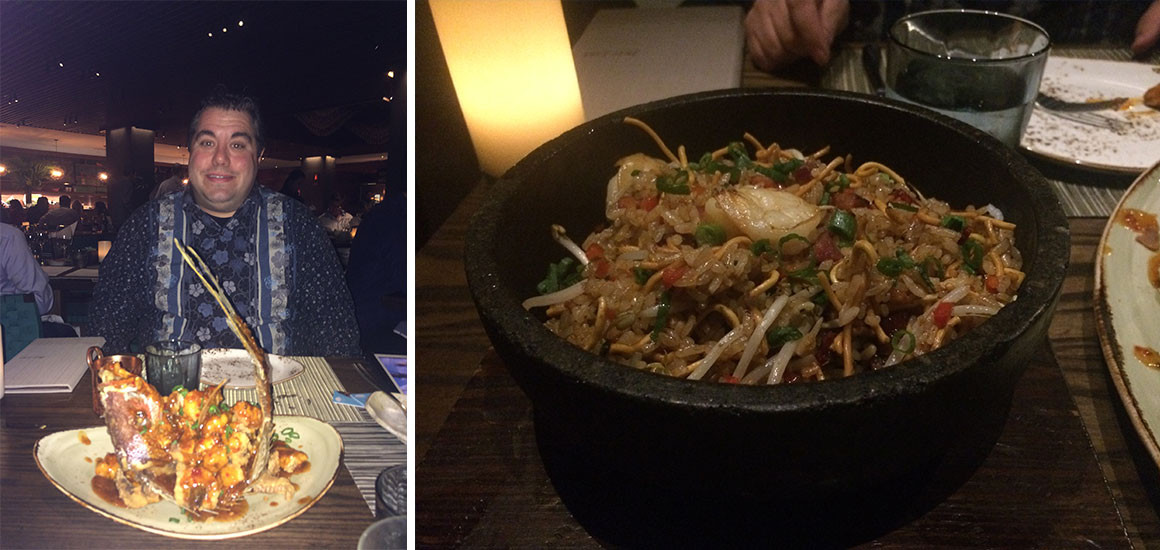 ---
Yummy Desserts:
We ordered 3 scrumptious desserts.  The traditional
Los Picarones
dessert which tasted like sweet donuts made fresh of crispy soft sweet potato and pumpkin fritters with spiced honey sauce. The Los Sorbets Segun La Estacion homemade seasonal fruit sorbets. And Harry enjoyed exquisite fruit and berries.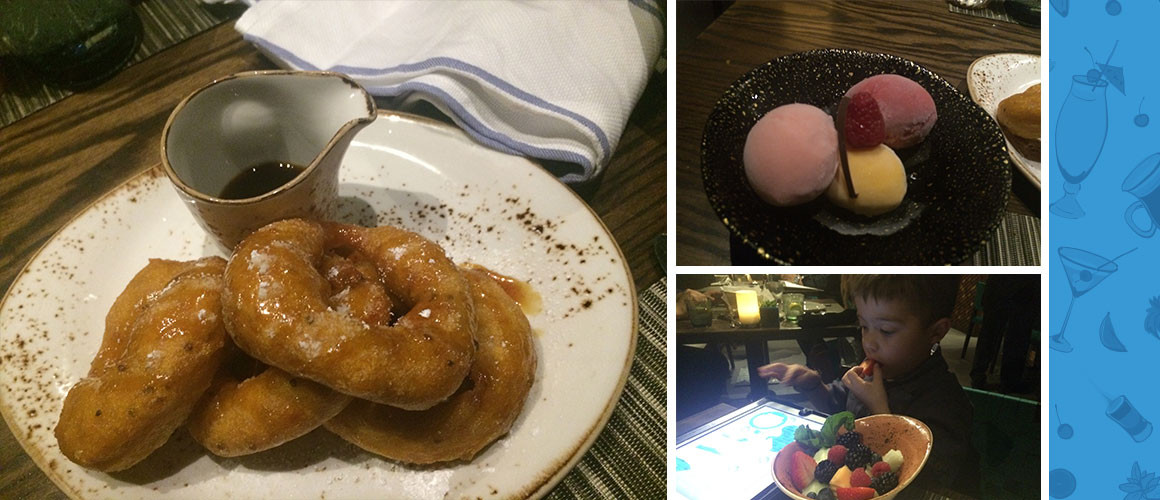 I would absolutely recommend La Mar Restaurant to anyone visiting Miami. Our date night at La Mar was unforgettable and filled with the best Peruvian food I've ever tasted!
We were guests of the La Mar for purposes of this review. As always, I give my honest options no matter who is picking up the check.