After a few days in Beverly Hills and Disneyland with our 4-year-old son Harry, my husband and I couldn't wait for a calm, quiet evening together to celebrate our wedding anniversary. We were staying at the breathtaking Ritz-Carlton Laguna Niguel, so naturally we booked a reservation at the resort's award-winning signature restaurant, Raya.
Our go-to hotel babysitters, Sitters in a Second, Inc. arrived to take Harry out on his own dinner date, and my husband and I were free to head out for a romantic dinner. The view from the giant windows overlooking the gorgeous Dana Point coast immediately transfixed us as the host led us to our table.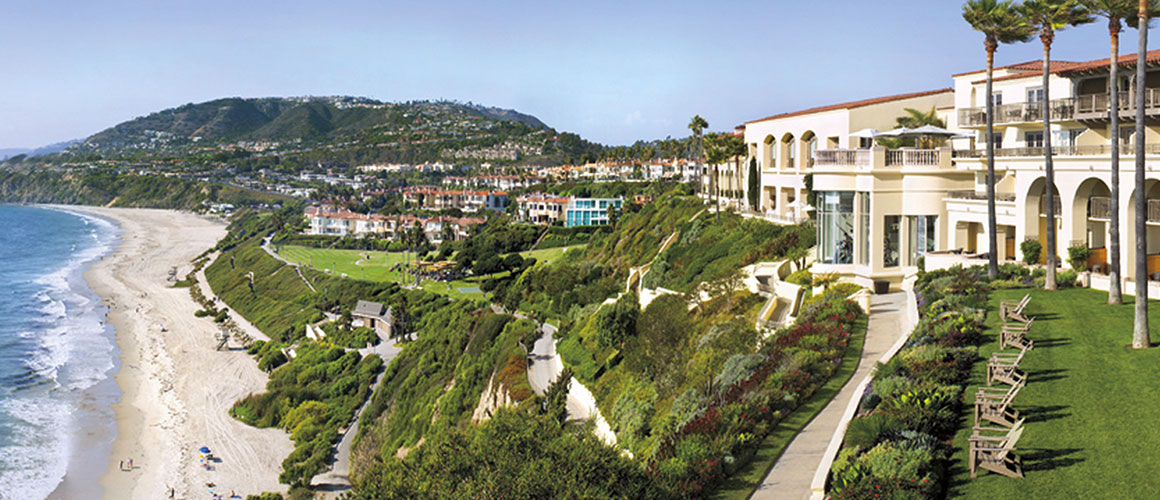 ---
Right then we knew we'd be recommending Raya to our friends and family traveling to Laguna Beach. Make the most of your experience with this delicious, Latin-infused cuisine with these tips:
Request a table near the windows. Raya overlooks the gorgeous Dana Point coastline. Take in the surfers catching waves below and the birds soaring overhead as you dine.
Book your reservation for sunset. I cannot tell you how perfect dinner at Raya is with the brilliant oranges, pinks, and reds of sunset dancing right outside your window. The serenity it evokes combined with the remarkable cuisine are not to be missed.
Start with the signature cocktails. We ordered a Gin-Gin Mule (Hendricks, fresh strawberry, mint, ginger beer) and a Limoncello Drop (absolut, limoncello, lemon, lime). Each was perfectly mixed and refreshing, with their own zings of flavor.
Go all out on the appetizers. The appetizers come out as small plates, so don't worry too much about over ordering. We enjoyed the ahi tuna ceviche (with puff rice and avocado), grilled octopus (perfectly Latin-infused), and lobster tacos. I tell my husband all the time that I'd eat those tacos every day if we lived there; they were the best I've had in my life. But truly, each appetizer was so fresh, and left us feeling as if we'd been transported to Hawaii.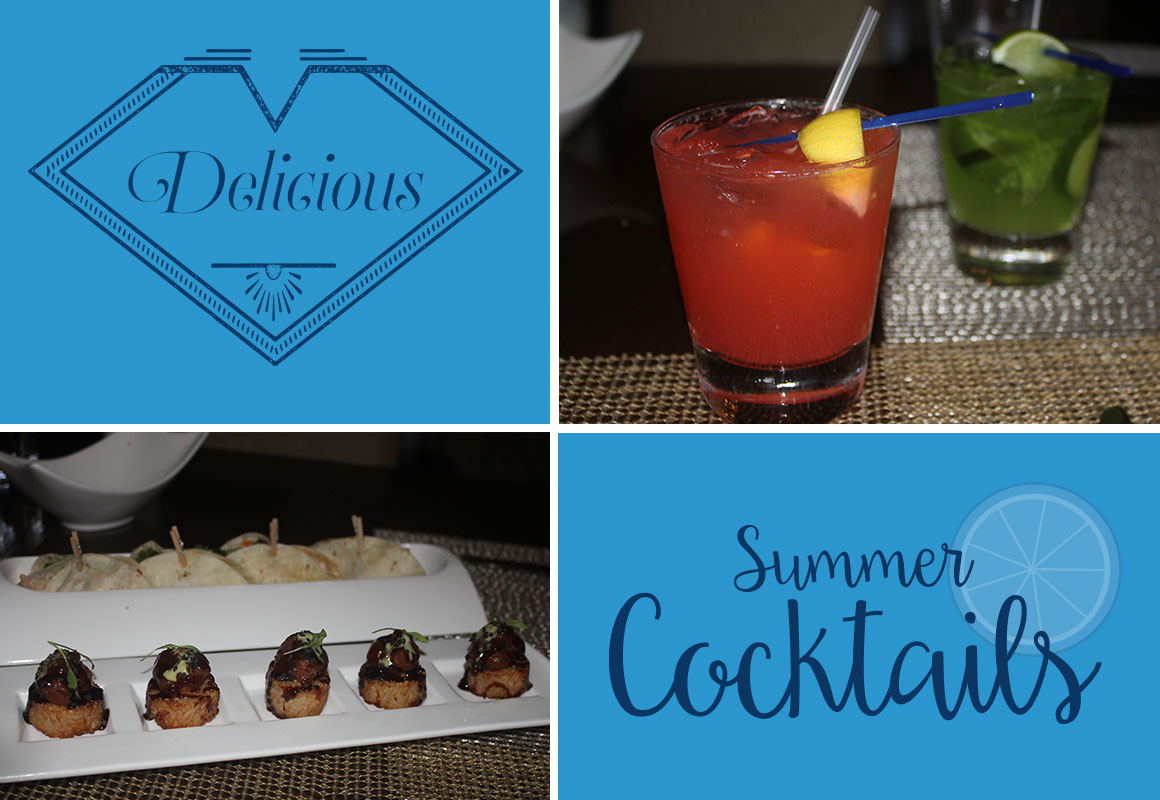 Ask the wait staff for their faves. Fernando, our server, did not disappoint. For our meal, he recommended the piloncillo prawns, which were deliciously spicy. We also split the pan seared sea scallops, served with pork belly, snap peas, and corn. And then there were the mashed potatoes, filled with huge chunks of fresh crab. Everyone was incredibly attentive, constantly refilling my water glass after I mentioned I was trying to re-hydrate after Disney.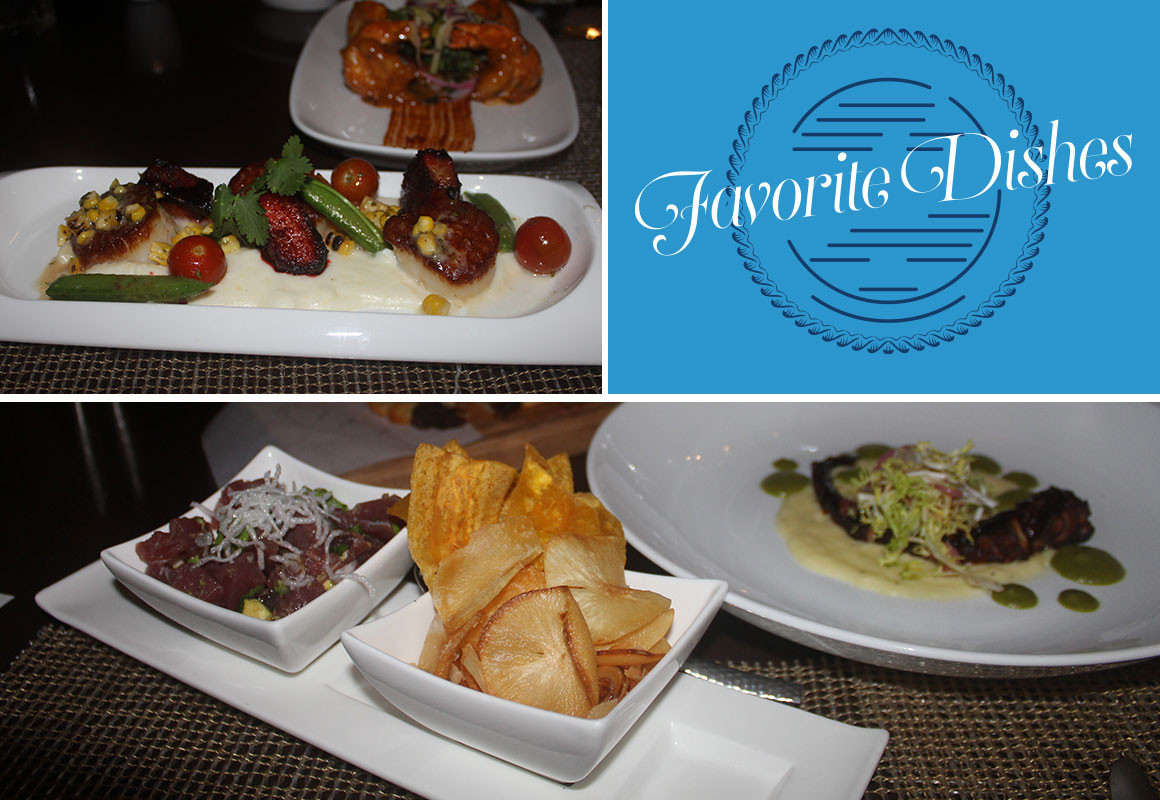 Save room for dessert. We ordered the chocolate churros—a luxurious twist on the street-side staple. It was served with pecan brittle ice cream, butterscotch pudding and a chocolate caramel sauce. Yum!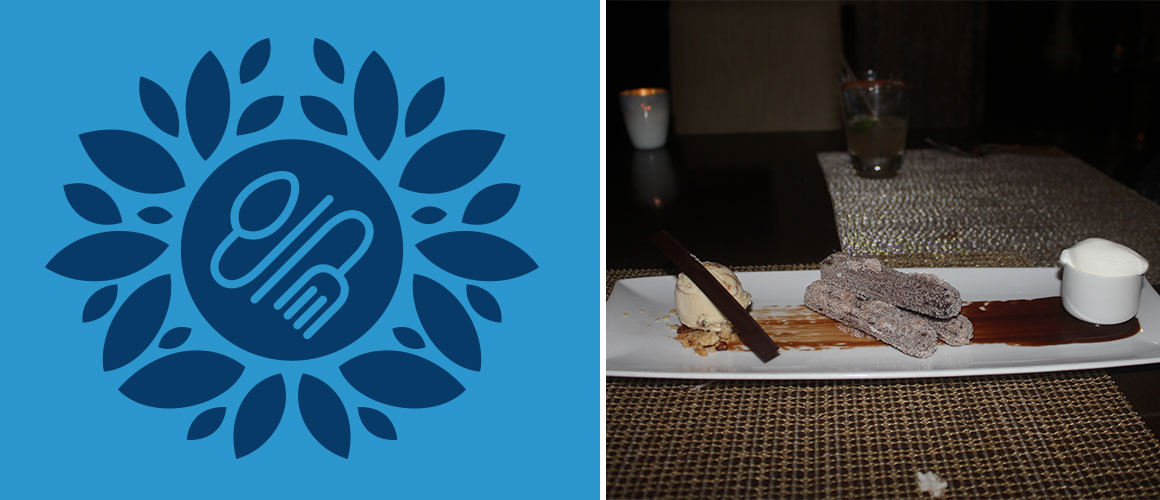 ---
If you're vacationing anywhere near Laguna Beach, do not miss Raya. It's a top destination among locals and visitors, and you don't have to be a guest of the Ritz Carlton to dine there. Stop for cocktails and small plates, and enjoy the views.
We were guests of Raya for purposes of this review. I give my honest opinions no matter who is picking up the check.
---
Various photo credits: www.ritzcarlton.com/en/Properties/LagunaNiguel/Default.htm