My Husband (the Accountant) and I usually plan an overnighter the weekend after April 15th to unwind and celebrate that yet another tax season is behind us. Since the birth of our Son, we have only ventured as far as the next state over since we did not want to leave our newborn infant too long with family. This year was going to be different. This year we were going to now take our 3 3/4 year old toddler with us. Yes, this was going to be our first family vacation. Another Mom had recommended the Club Med Florida -Sandpiper Bay to me because she herself had a 4 year old son and thought this was the ideal place to take a family vacation.
I was hesitant, since I had never been to an all-inclusive resort and did not know what level of luxury we were to experience. Regardless of my hesitation, we packed up and left for a seven day, six-night adventure.
Active Family Vacation: Club Med Florida Sandpiper Bay, Port St. Lucie
Club Med Florida – Getting There!
---
Club Med-Sandpiper Bay is located about an hour north of West Palm Beach Airport. We decided not to rent a car and use the airport transportation service offered by the resort. With ease, the driver met us at the baggage claim area and we were on our way (car seats were already available and installed with the car service). Once we got to the resort everything seemed to fall into place and our relaxation began.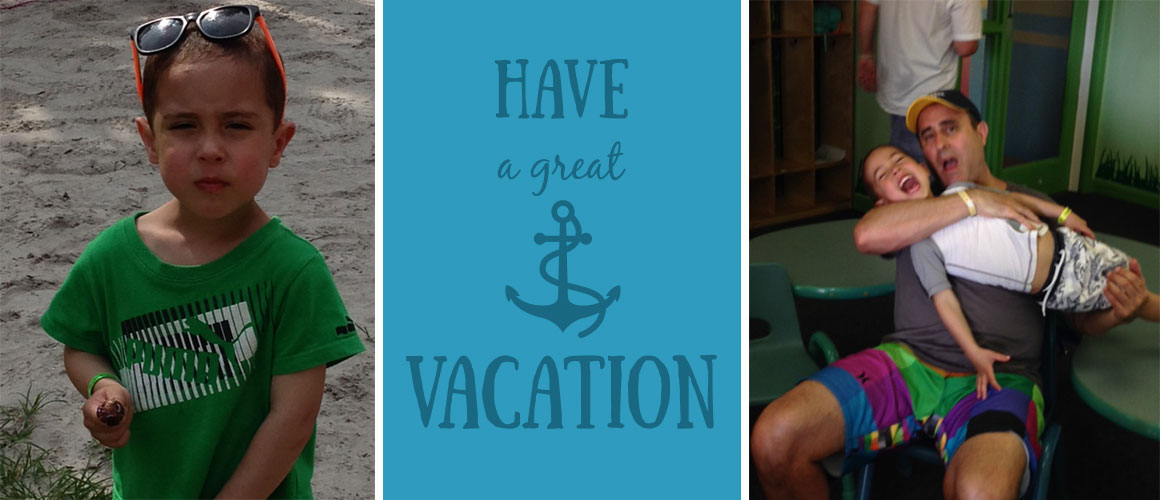 Activities Activities Activites
---
One of my biggest concerns for our Son is to keep him active. He is a very athletic kid who shows little interest in self-playing and has a very high activity level. This was the perfect place for him.  We checked him in at the Mini Club for kids, which operated daily from 9am-5pm. Here he interacted with approximately twelve 4-5 year old children. His daily activities include circus school, splash-park, petite sports, trapeze lessons, and at 4:15 each day there was a different family activity that we could meet him at to participate with him.
The structure that was provided by the Mini Club was good since we were able to find him if needed to change up his day for some family time. The Mini Club did provide a very flexible check-in and out service so that we could change our daily routine if needed.
Mom & Dad Activites at Club Med Sandpiper
As for my Husband and I, we vacationed together but had two separate agendas. I spent my days attending the daily tennis clinics with unbelievable tennis pros, attending a fitness class or two and then utilizing the fitness facility. My Husband walked himself daily to the adult pool for relaxation and cocktails. The resort offered a variety of options for families when or when you did not want to be the 'family unit'. There were family pools, family dining rooms, or an adult pool and adult dining rooms. There were many options to have much needed alone time with my Husband while our Son was well taken care of with the kid activities.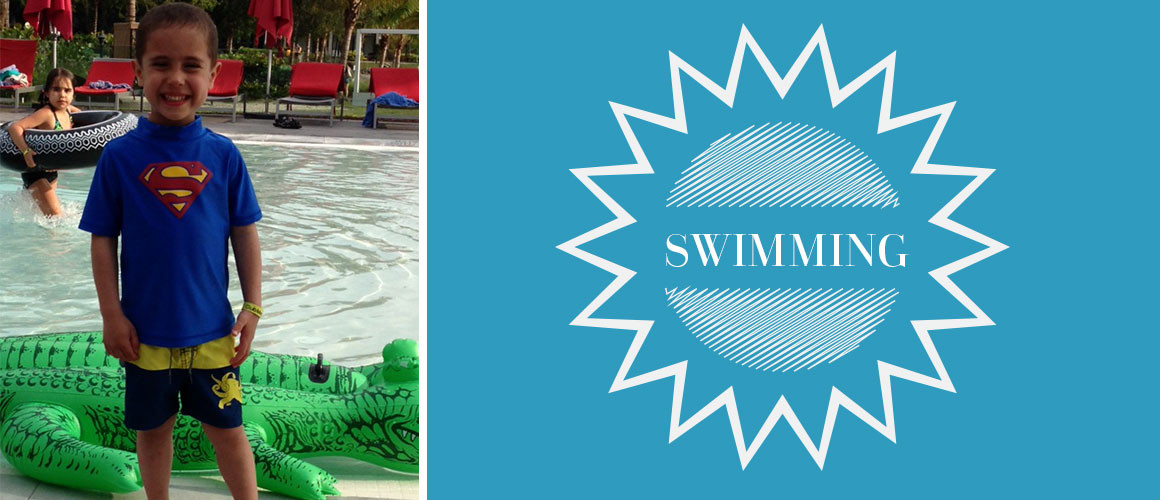 ---
After one of my tennis workouts, I found myself at L'Occitane spa for a deep tissue massage.  I have had many massages, but this one was different from the beginning. Before the massage began the massage therapist washed my feet and had me inhale the traditional L'Occitane lavender scent for relaxation. This was truly one of the most relaxing massages I have ever had. I was very pleased with the whole experience and the L'Occitane products that were used. To quote my massage therapist "snoring is always welcome during my massage."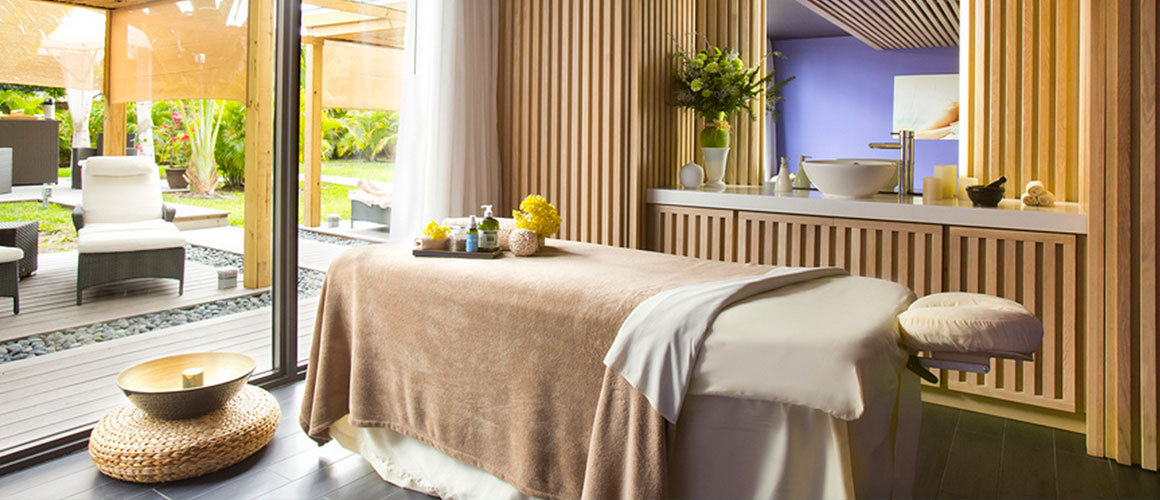 ---
Club Med Florida Dining
As for the meals that were offered to us during our stay to say there was an abundance of food choices would be an understatement. At every meal, there was a range from eating very healthy to eating only comfort food. The food was very tasty and for those who have allergies there are signs posted to make people aware of the ingredients. They do an excellent job with the allergen information for such a large variety of foods.
There were two restaurant choices; one was cafeteria-style dining with no reservation requirements with the other being a sit-down reservation option. With our vacation, we did not choose to make a reservation and where very satisfied with the cafeteria option. The kids' café also included a self-service soft serve ice cream machine, which we put to good use after our lunches and dinners (yummy!).
Accomodations
Our room accommodations were very spacious, but basic. We did have a suite with two separate bedrooms, which worked well with our Son since he went to bed so early. The rooms were very clean with a turn down service included, but there was a lot of patch and paintwork on the walls and the furniture. The rooms meet our needs for the little time we did spend inside.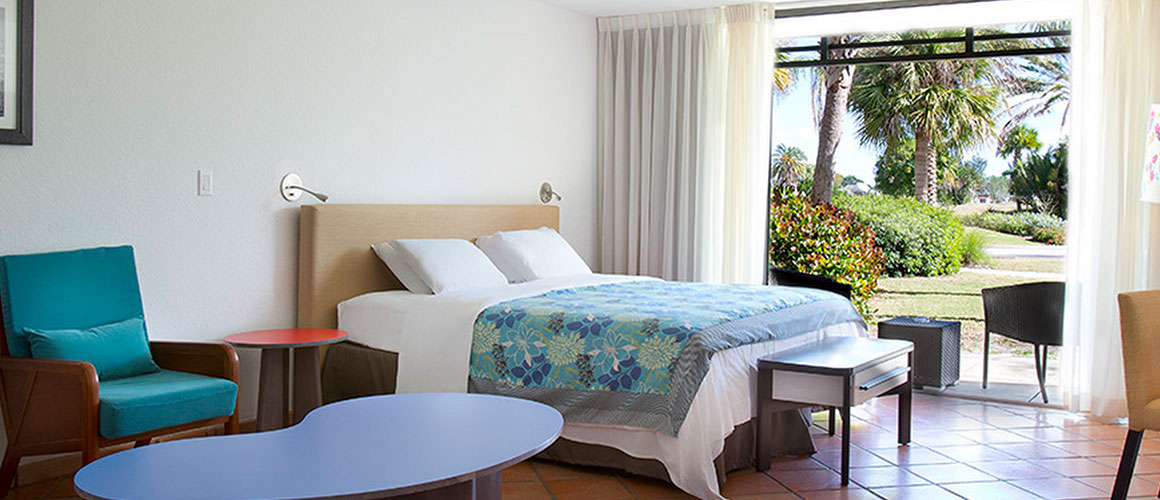 ---
Overall we had an amazing vacation and I would highly recommend this resort for families of young children. There are many different options for Parents for their Children's care.
Hotel image credits: www.clubmed.us/cm/sandpiper-florida-family-resort_p-115-l-US-v-SANC-ac-vh.html
You Might Also Enjoy:
6 Perfect #NotToBeMissed Florida Stops
Everything is Awesome… Family Adventure at LEGOLAND Florida: 5 Tips for Ultimate Family Fun