When I think of Beverly Hills, an image of the Beverly Hills Hotel jumps to mind before anything else. Its pink stucco exterior with sea foam green signage is iconic Beverly Hills. So of course, as soon as I realized my husband and I were going to be in Los Angeles with our 4-year-old son Harry, I booked a room at the Beverly Hills Hotel.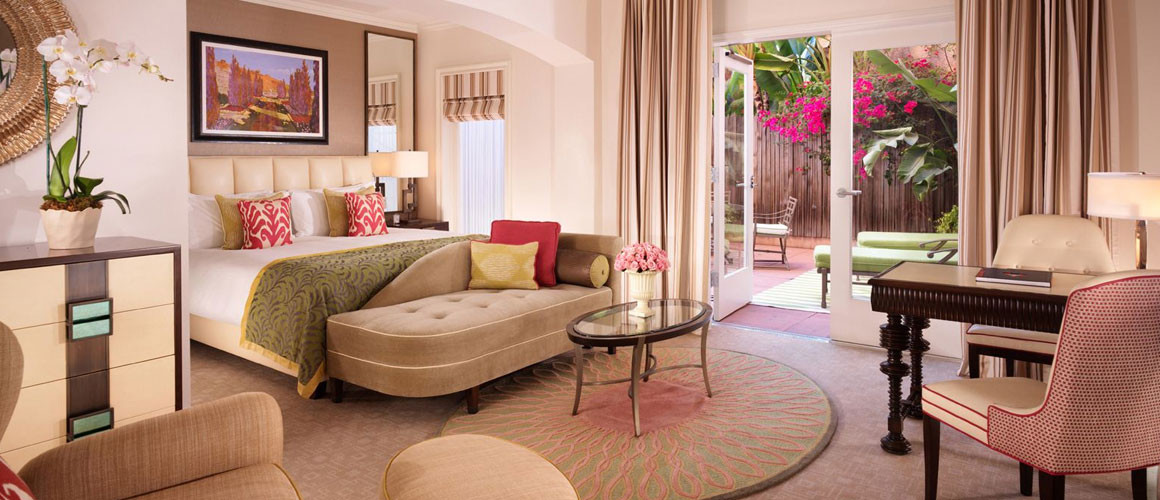 I'd always wanted to stay there, so this was my chance. And the place went way beyond my expectation. I've been to a lot of fabulous hotels, and the Beverly Hills Hotel stands out in my top five.
For one, the service was outstanding. I've never been treated so well in my travels. It makes me wish that the Beverly Hills Hotel could train hotel staff everywhere.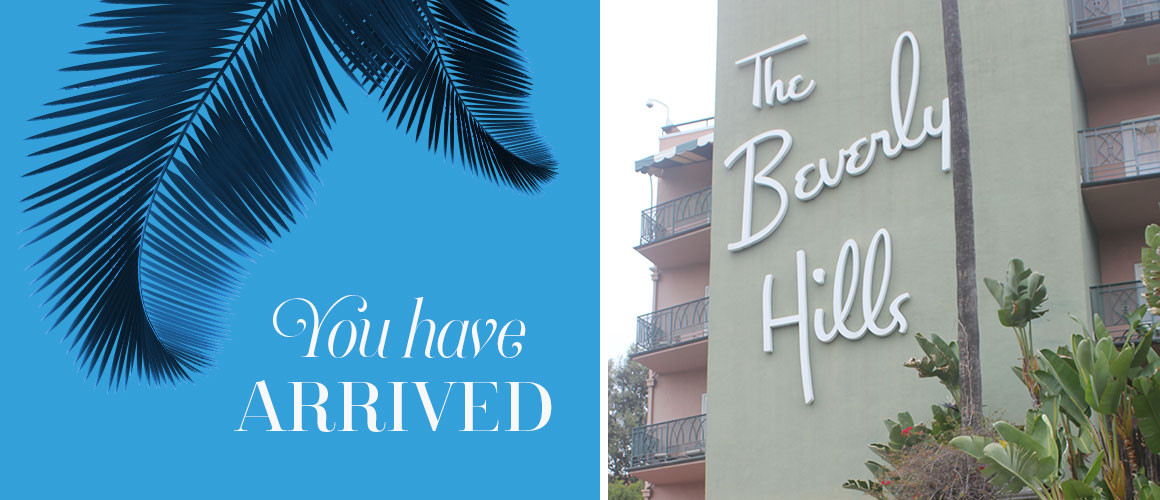 From the moment we pulled into view of this big "Pink Palace," I felt excited. We were seeing something in person that we've seen in so many movies, photos, and TV shows. In a way, it felt like we'd arrived, as so many stars come to California to do.
Our experience only went up from that first sight. Find out how we made the most of our time at the Beverly Hills Hotel—and how you can, too.
Experience glam, old Hollywood. The Beverly Hills Hotel is a living piece of history, and you really feel like you're somebody when you step out of your car. As you walk up the red carpet into the hotel, think of all the Hollywood royalty who has stayed here before you and who continues to stay here now. The hotel has even set up a step and repeat banner, where you can take fun photos as you walk in. Get a shot with your kids because trust me—you'll want to remember this experience.
Let the staff pamper you. Come to the Beverly Hills Hotel to be spoiled. The second you pull up, service is over the top. Even the valet knew we were coming and had done their research, recognizing us from my blog. "That looks like one well-traveled kid!" The attendant declared upon seeing Harry.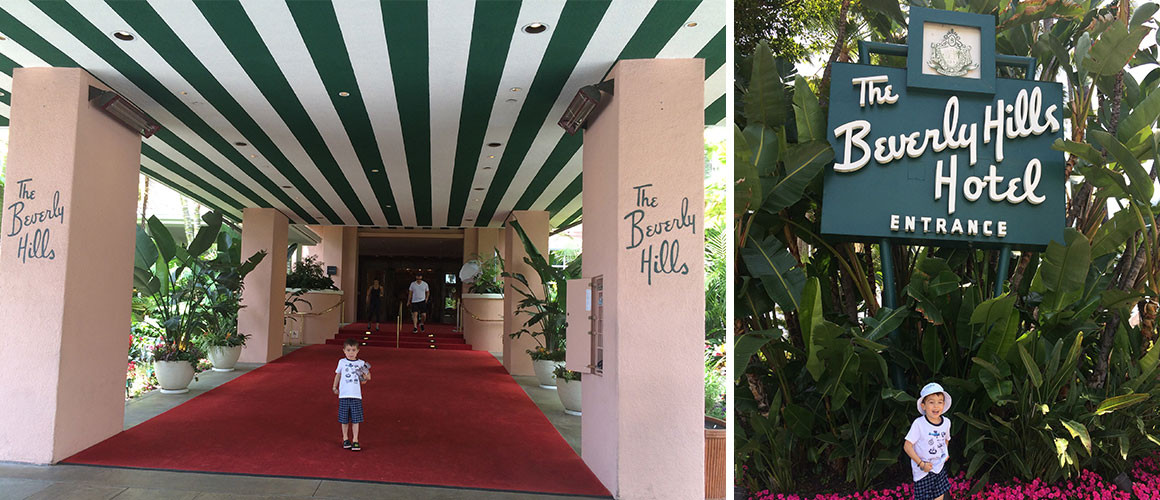 Little touches like that were totally unexpected and continued throughout our stay—including welcome chocolates in our room with the Well Traveled Kids logo and an anniversary cake and champagne for my husband and me. They knew us, and went overboard welcoming us in ways I would assume were reserved for Hollywood royalty. It really set the stage for our whole trip.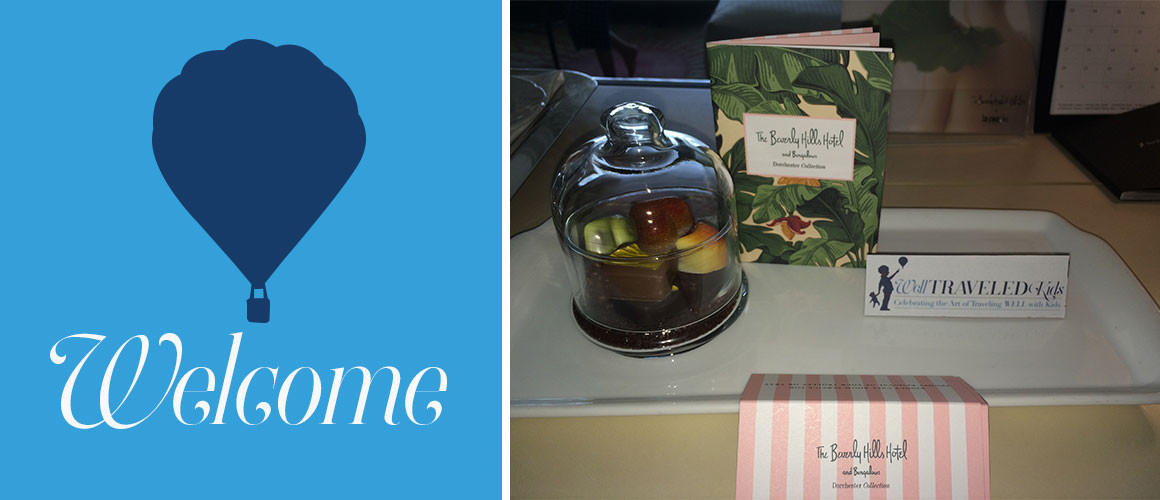 Spend time in your room. The Beverly Hills Hotels underwent a renovation recently, and the guest rooms and spaces are perfectly refurbished. Our room was large with a gorgeous bathroom, covered in rabbit décor. Everything looks like it was just remodeled yesterday, including the hotel's iconic banana leaf wallpaper. And there wasn't even a ding on the wall to speak of.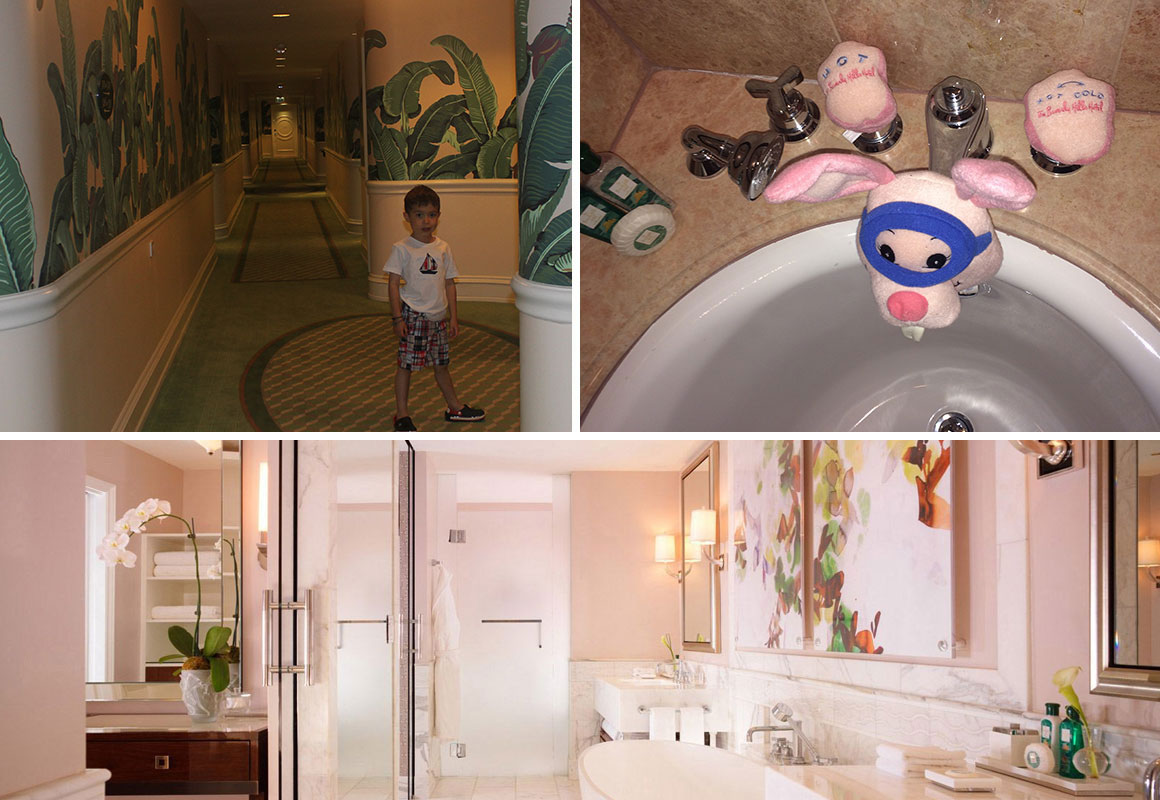 Explore the property. Take an after-dinner stroll to roam the grounds and check out the pink bungalows. The landscaping is so lush, with giant banana leaves everywhere and gorgeous flowers. It's exciting for adults and kids to take it all in.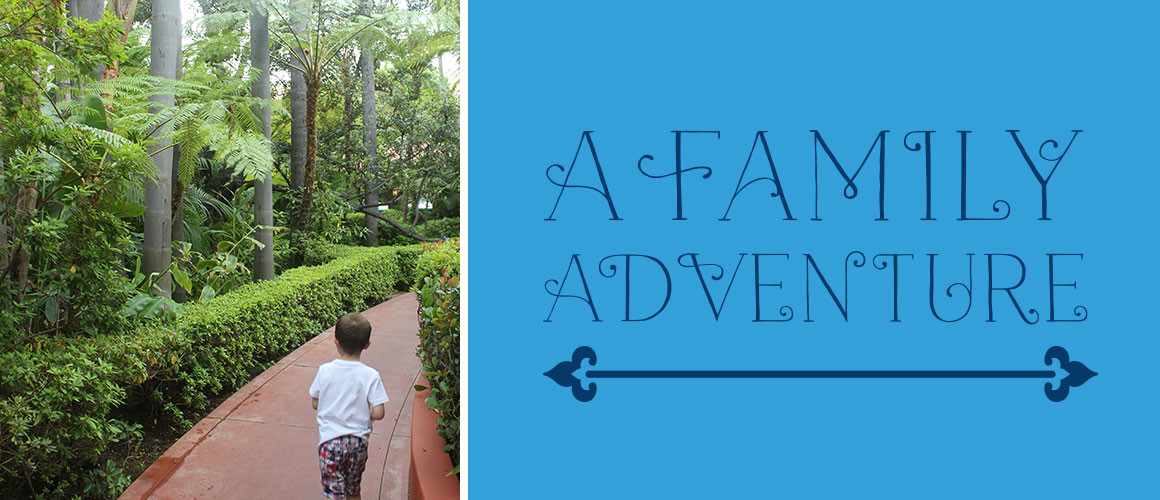 Spend a day at the pool. We arrived at the hotel right before lunch and headed straight for the pool. It's exactly how you'd imagine a classic Hollywood scene, with green and white chairs and a little café right off the pool.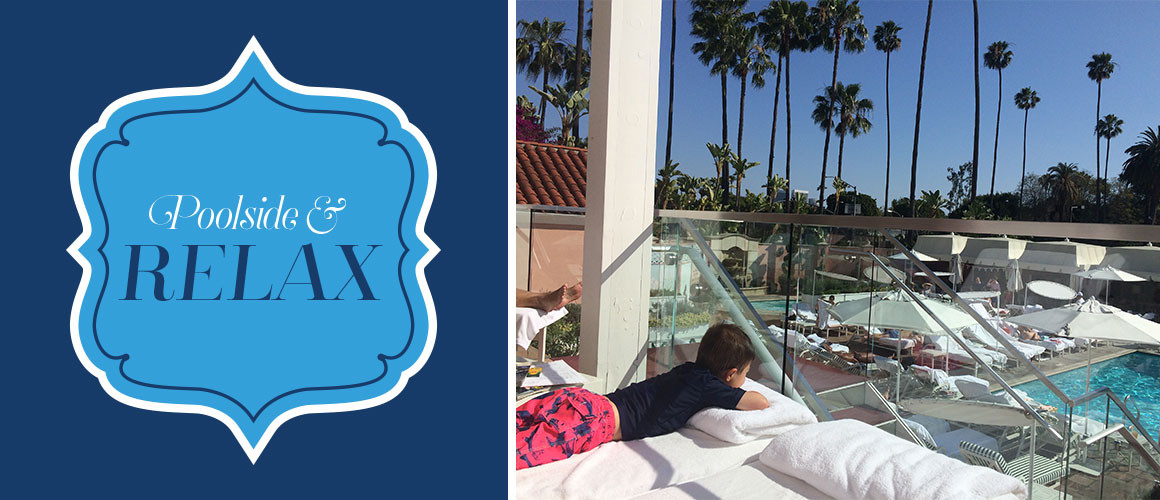 There were people of all kinds—singles, couples, families, young, old—and everyone looked like they were having the single best pool day of their lives. The hotel even pipes music into the pool, so as you're swimming under water, you hear it.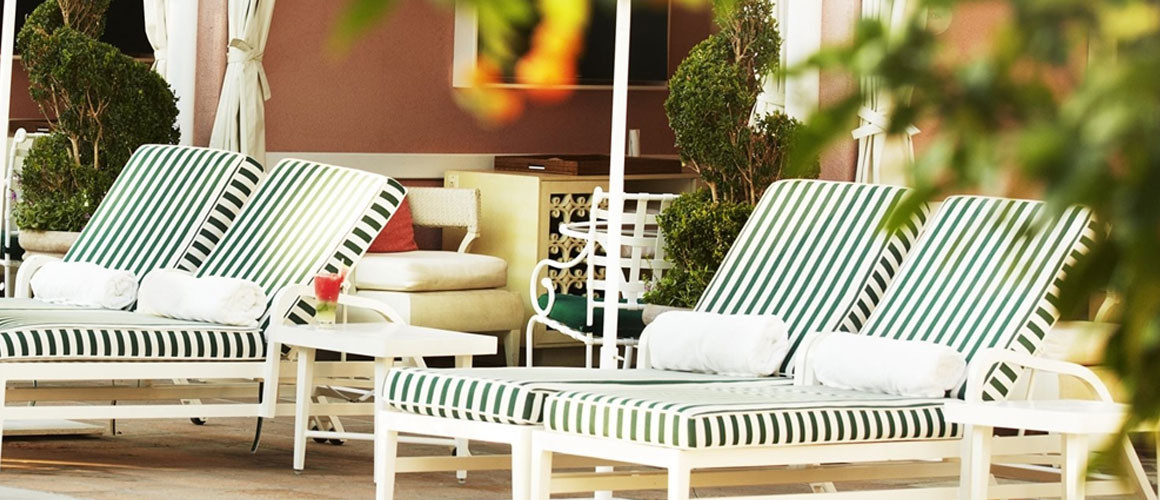 Eat lunch at the Cabana Café. This outdoor café located right next to the pool isn't just for swimmers. Many Beverly Hills locals stop by The Cabana Café for breakfast, lunch, or dinner, ordering the famous McCarthy salad, wood-fired pizzas, and fresh lemonade. Sitting in the green and white booths and watching the fun at the pool—I can't think of a more perfect way to spend a day in Beverly Hills.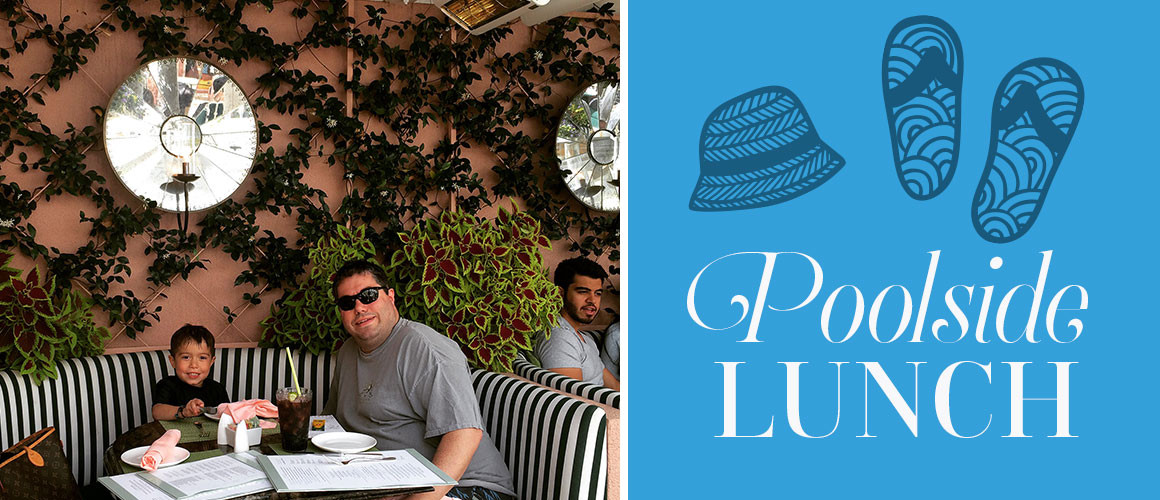 Chat with other hotel guests. I thought that at a place as posh and luxurious as the Beverly Hills Hotel, people would keep to themselves, that there would be an air of pretention. That wasn't our experience at all, though. Instead, we felt like we were at a party. Everyone was so friendly and talkative, asking where we were from and sharing where they lived. It conveyed a very gracious, excited energy.
Book a reservation at the hotel's Polo Lounge. This is a very famous restaurant where Hollywood stars have been dining for the past 80 years—and bonus: it's totally kid friendly. The Polo Lounge staff catered everything to Harry, even making a salad for us that wasn't on the menu. We sat outside for dinner, and enjoyed the awesome live music. The booths are round and semi-secluded, so you feel like you're part of everything but have privacy at the same time. As we dined, I imagined the powerful Hollywood broker deals that must have happened here over the years.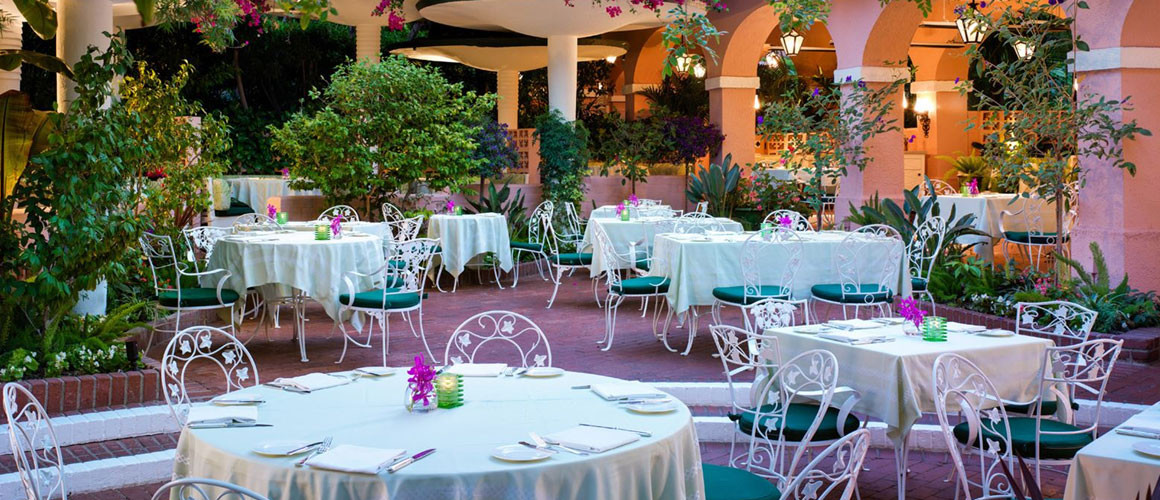 Choose your own playlist at the hotel spa. Well-traveled kids need well-relaxed parents, so make an appointment at the hotel's Spa by La Prairie. I woke up early for mine, and had an 8 a.m. treatment, while my husband and Harry enjoyed a quiet morning to themselves. I wasn't sure what to expect at the spa because it's very small with six treatment rooms. However, it was incredibly intimate, and my skin felt so soft and smelled so good afterward. The massage itself was one of the best I'd ever had. I really appreciated the pre-made playlists available in each room, that enable you to choose the tone for the experience you want to have. I opted for Rat Pack songs, which made me feel like I was experiencing Beverly Hills during the hotel's hey day.
Try a coffee at the historic Fountain Coffee Room. Having opened in the 1940s, a long counter with 19 seats nailed to the floor fills the space, and as people come and go, the wait staff asks that you scoot to the next seat. Fountain Coffee Room cooks prepare everything right behind the bar, and serve breakfast and lunch. Harry and I ordered the pancakes, and I have to say—they were the best I've had in my whole life. The chef added fresh blueberries to ours, and provided miniature bottles of maple syrup with the Beverly Hills Hotel logo on them. I felt like we were in an old coffee shop, but in the most fabulous place possible. It was really a highlight of our trip.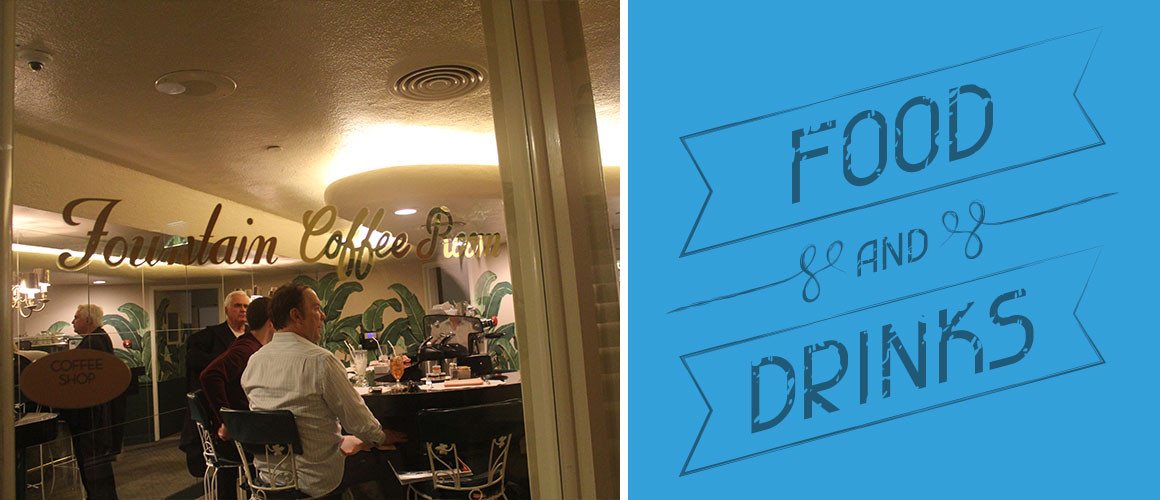 Take a tour of the historic "Pink Palace." We went on our tour right before we loaded back into our car to head down the coast. Our guide took us through areas with amazing old photos of celebrities from the 1920s through the '60s—really iconic images of these stars in their prime. We also got to check out a private garage where locals store and purchase their cars. There were Porsches, Lamborghinis, expensive motorcycles, an old Model-T Ford, and Rolls-Royces from the '30s and '40s. Next, our guide toured us past the pink bungalows, telling stories of Marilyn Monroe and Joe DiMaggio, as well as Liz Taylor and Richard Burton (who allegedly had such intense fights they threw plates at each other, and the hotel would purposely stock their room with less valuable dinnerware).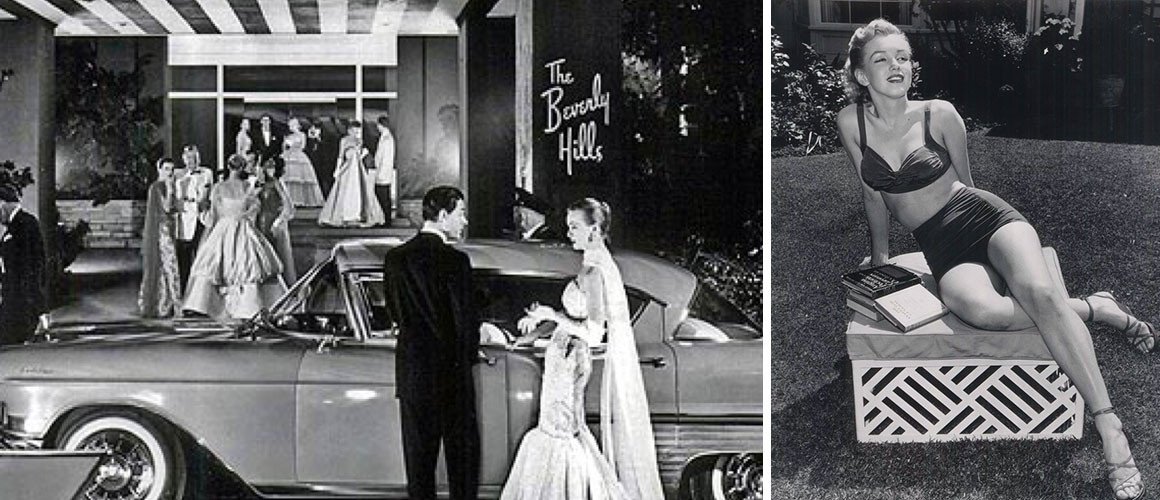 The hotel tour was the perfect endnote for our stay at one of the most fabulous hotels I've ever experienced. What I loved about it most was that despite its incredibly high level of luxury, history, and culture, the Beverly Hills Hotel is also the most friendly and warm hotel I've ever been to, from the staff to the other hotel guests.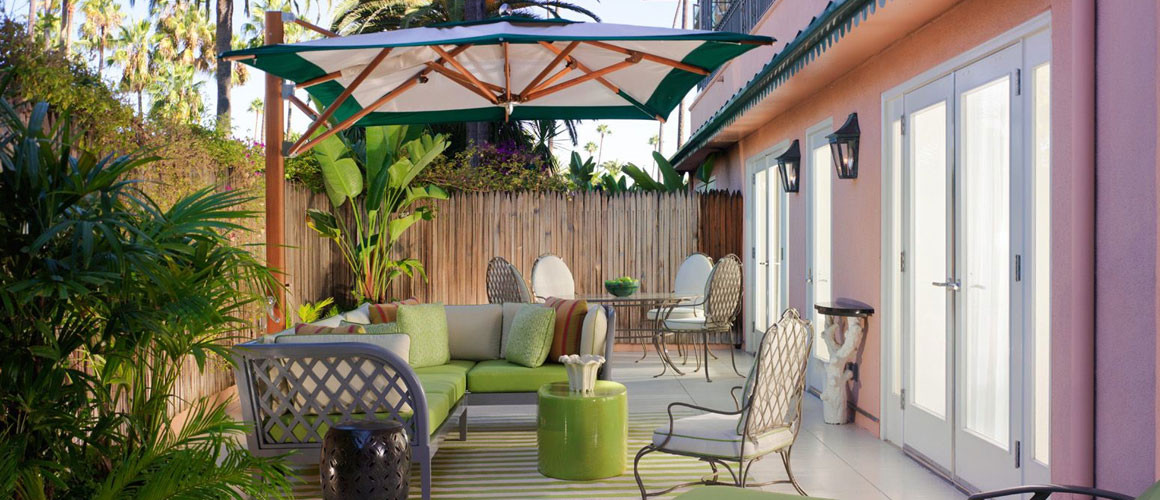 I can't recommend the Beverly Hills Hotel enough for families. It has been a destination for parents and their kids since the early 1900s, and has done a remarkable job of incorporating that family feel with Hollywood royalty. Experience the energy for yourself, and let me know what you think!
We were given a discounted media rate for purposes of this review. I always give my honest opinions.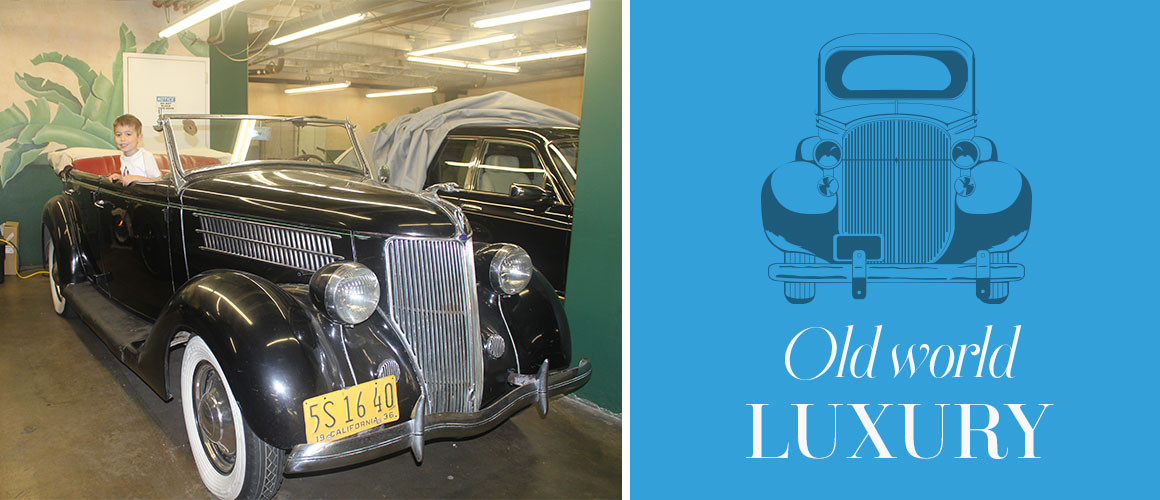 ---
Photo credit: dorchestercollection.com/en/beverly-hills/the-beverly-hills-hotel