I'm a spa fanatic. On any given week, even when I'm not traveling,  you can bet I have booked a treatment at a fabulous spa.  Some spas are more memorable than others.  I visited the Spa Grande during my stay at the Grand Wailea Resort last month and will never forget this one-of-a-kind resort spa experience!  I booked my treatment on the first day of my arrival from Chicago and loved it so much I went back twice during my stay! Take my advice, the Grand Wailea Spa is a Maui MUST experience for spa enthusiasts no matter where they are staying.  Here's why I love this spa so much:
East, West & All the Best Treatments at the Grand Wailea Spa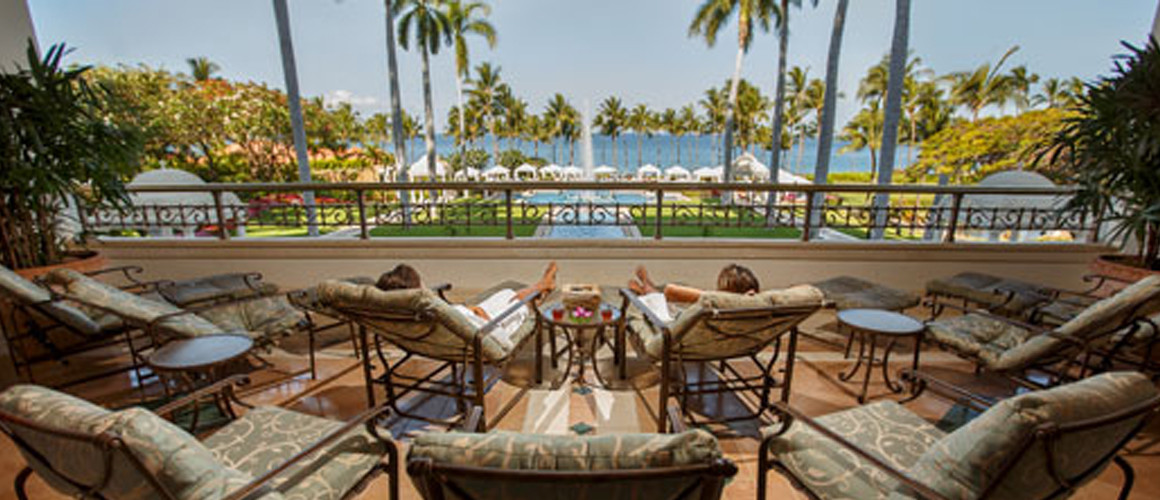 Termé Hydrotherapy Circuit:
Be sure to arrive 60 minutes early to experience every blissful minute of your complimentary hour enjoying the termé hydrotherapy circuit when you book a service.  If you love whirlpools, waterfall showers, soaking tubs, and salt baths you will be in absolute heaven here!
Checking in at the Grand Wailea Spa
Check into the spa for your treatment and an attendant will show you to your locker, hand you a towel, and lead you into the termé an enormous and luxurious water therapy room. At Spa Grande their termé hydrotherapy circuit brings in influences of East, West, and the Hawaiian Islands all in one beautiful water wonderland.  A Roman Whirlpool with a cold plunge, a detoxifying dry Redwood sauna and a soothing eucalyptus steam room make up the Western corner. Traditional Japanese Furo baths with hot and cold plunges are in the Eastern Corner.
Hawaiian Island Cotner
And my absolute favorite area was the Hawaiian Islands corner.  Guests bask in five unique Hawaiian sea salt baths created exclusively for Spa Grande. Each "Island Bath" is a different color and combines a special selection of salts, minerals, fruits, and herbs to represent each Hawaiian island. To complete the Circuit is to relax in each of the baths while taking brisk showers in between so not to blend the different salts and colors together. I loved showering under the cascading waterfalls dropping from a height of 10 feet to massage my tight neck and shoulders in between my visits to each of the vibrant colored baths.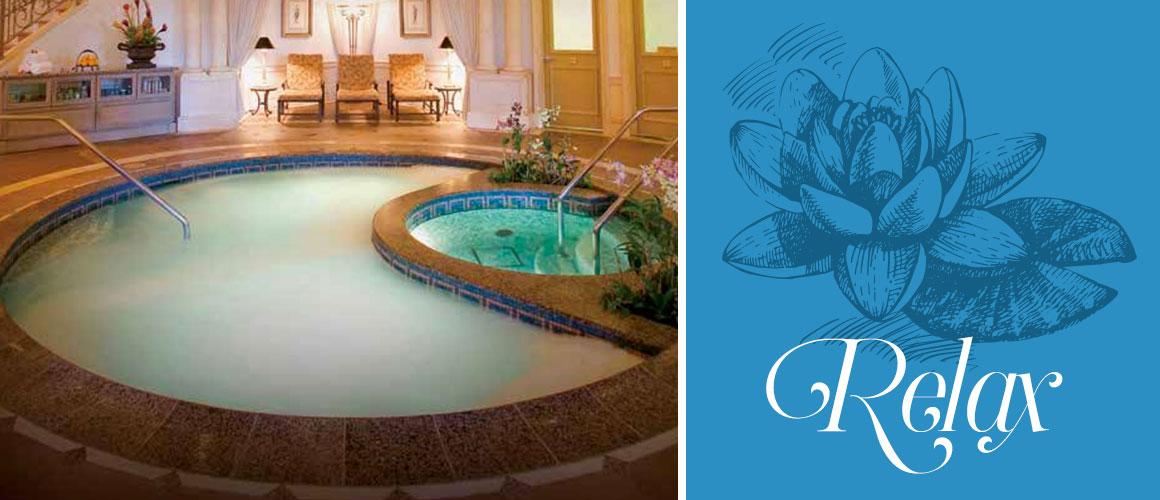 ---
After I soaked for a while, an attendant called my name and took me back to a small treatment room where she prepared my skin to absorb the nutrients of my treatment with a full-body, honey-mango, loofah exfoliation. It was exactly what my skin needed upon arrival to Hawaii from the dry, cold Chicago Weather.
Grand Wailea Spa Treatments Inspired by the East, West & Hawaiian Islands:
Spa Grande has a menu of services inspired by Eastern, Western and Hawaiian influences.  Their extensive menu of facials, body therapies, and massages will tempt you to spend your entire day at the spa spoiling yourself.  I booked a Spa Grande Signature Massage in hopes of finding relief for the aches and pains resulting from my 9-hour flight. My massage therapist was fantastic.  He was obviously experienced with travelers and knew just where to work my trigger points and tight muscles so that my body felt restored after my massage.  I immediately booked another Signature Massage to enjoy on my birthday (a few days later) as I knew there would be no better birthday treat!
The Grand Salon:
Playing in the Maui surf and sunshine certainly wrecked my hair and nails. So, I was thrilled to visit the Grand Salon for a sleek blow out and fresh manicure.  The talented designers made sure I was comfortable in the beautiful and relaxing salon while they styled my hair and made sure my manicure was once again magnificent.
A Journey of Wellbeing for the Whole Family:
The Grand Wailea Spa is unique in welcoming the whole family, offering a selection of treatments for teens, children, and families.  They offer special teen spa packages and also have a family spa treatment room where up to four family members can enjoy treatments together. It's a wonderful way for parents and kids to indulge in a relaxing experience as a family. Twice a year they offer a family night of chocolate facials and massages for families and they even fill the baths with chocolate for the kids to take a decadent dip!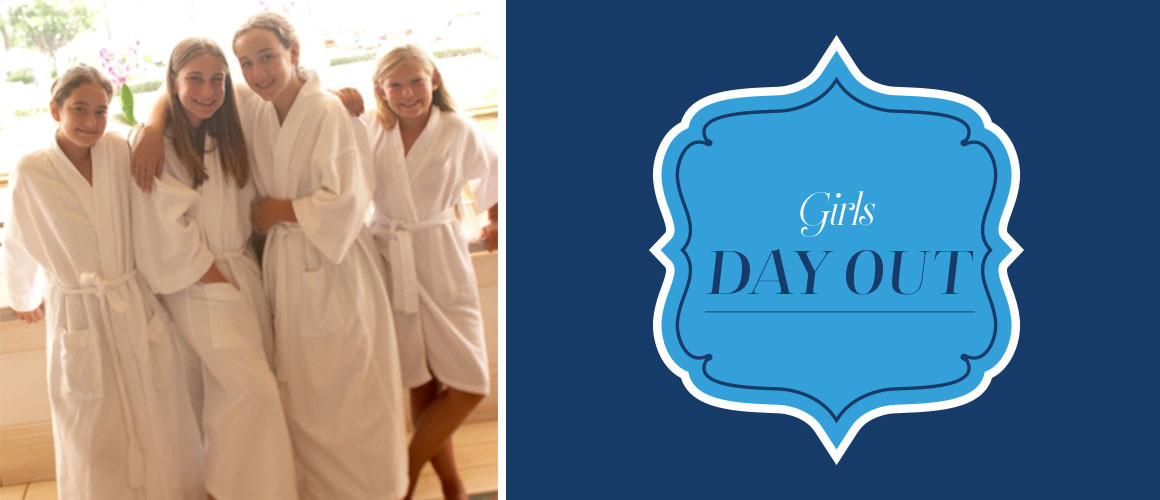 ---
I was a guest of the Spa Grande for purposes of this review. As always, I give my honest options no matter who is picking up the check.
You Might Also Enjoy:
Things to Do in Maui With Kids: The Ultimate Guide
Maui Surf Lessons – Where to go to learn to Surf