Trip Advisor ranks San Diego's Fairmont Grand Del Mar as the No. 1 luxury hotel in California and one of the top five luxury hotels in the United States. So of course, I had to see it for myself.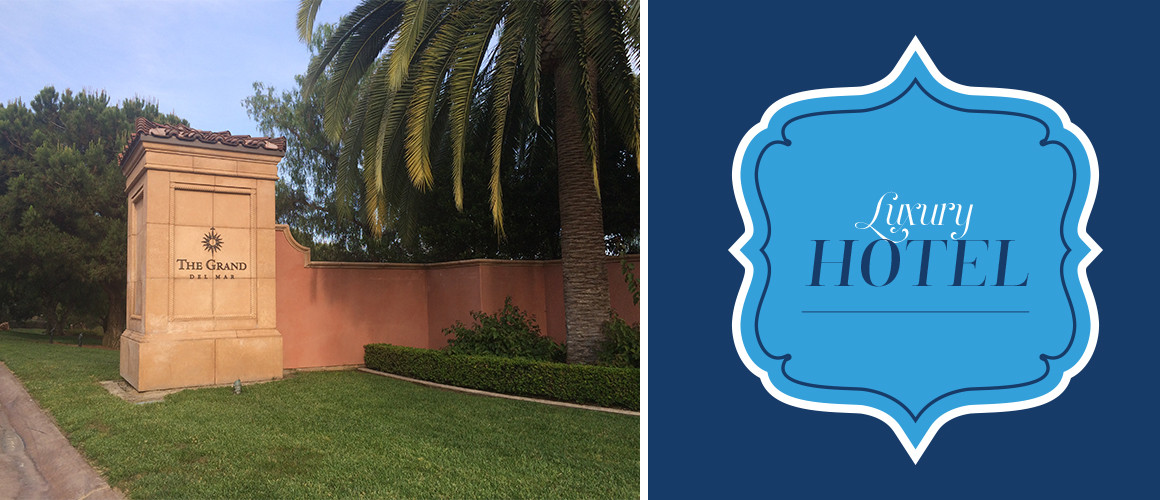 ---
The perfect opportunity arose earlier this summer when my husband and I were traveling through southern California with our 4-year-old son, Harry. We planned to
explore LegoLand
and the
San Diego Zoo Safari Park
, and we knew we wanted to come back to a comfortable room after those outings.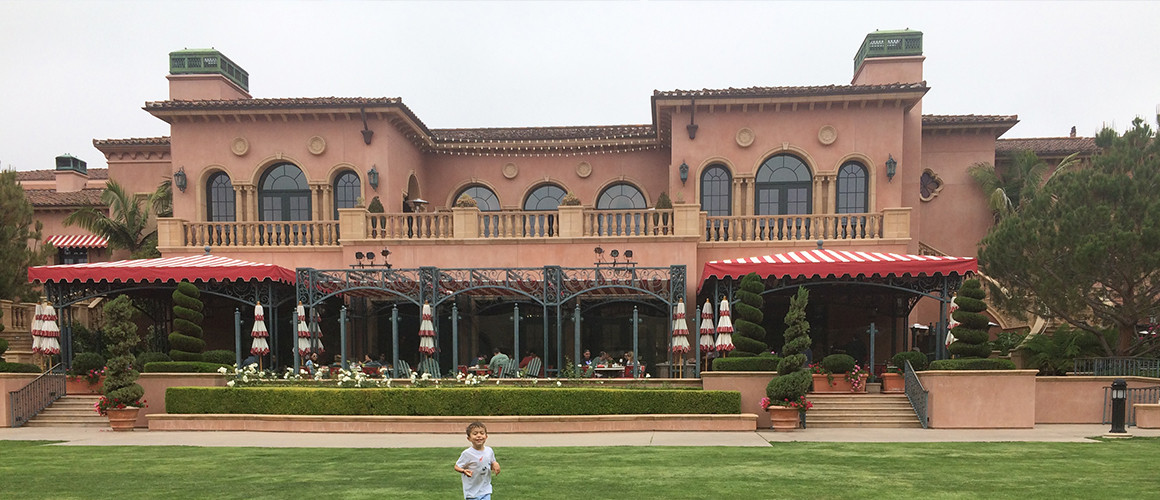 ---
I booked us three nights at the Grand Del Mar, and it definitely fit our needs. The hotel is located in inland San Diego, and when you pull up, you feel like you're arriving at a beautiful luxury retreat. Golf courses and palm trees make the entrance grand and elegant.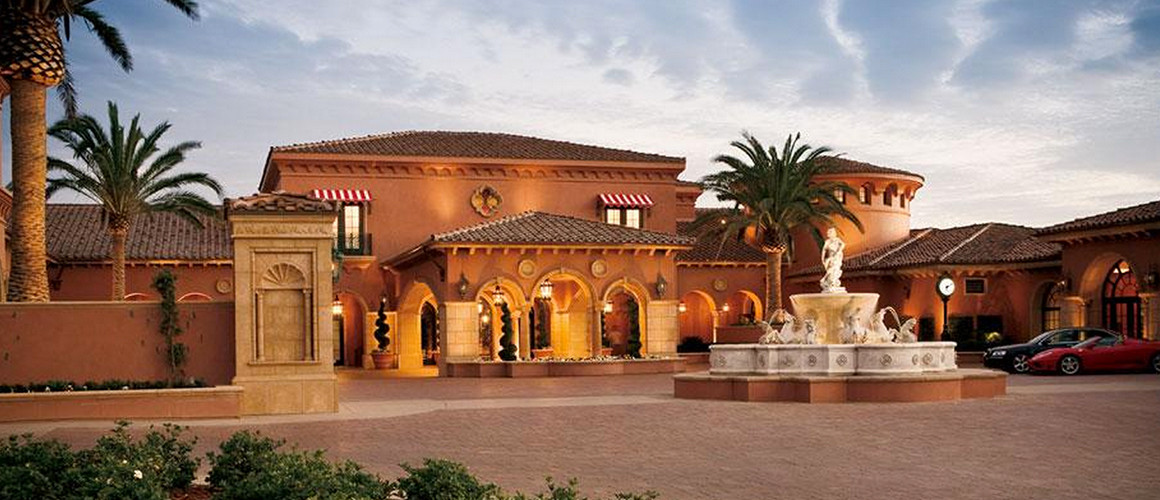 ---
But the wonders don't end there. Read on to learn more on making a great trip at the grandest luxury hotel in California.
Enjoy the views. We had a basic king-size room with a rollaway bed for Harry. It wasn't large, but it was comfortable for the three of us, with an oversized bathroom and huge custom closet. Our windows overlooked the gardens and pool, and just looking out at it all was very restorative and calming.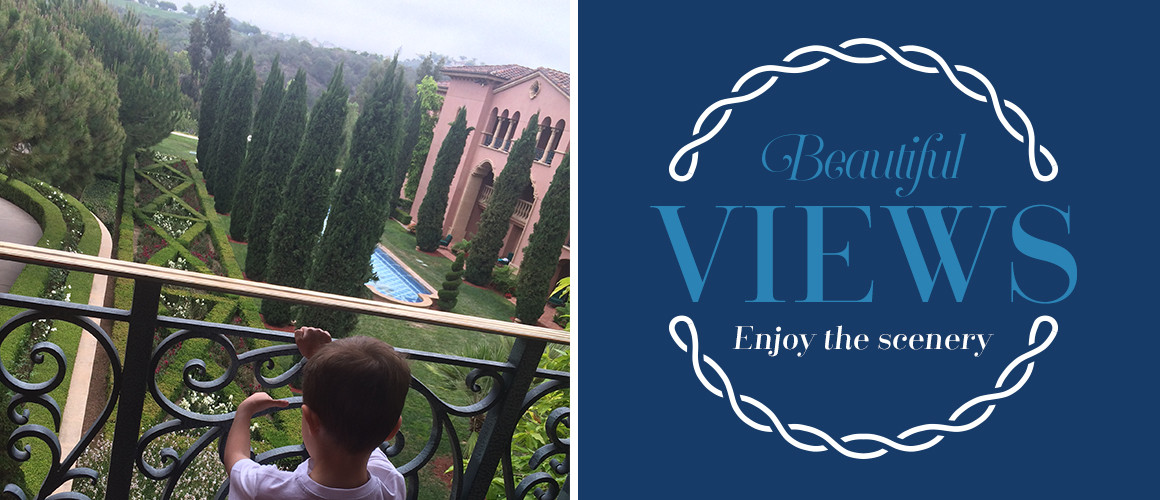 Hike around the property. The Grand Del Mar sits on a very large property, surrounded by a golf course. The grounds are incredibly well maintained—lush and gorgeous. There's also a number of pools. Harry found one that had a sand area for kids, which he loved. You could spend a whole morning wandering around, but make sure to check out inside of the hotel itself, too. It features marble floors, and makes you feel like you're in a giant mansion the way it's laid out. There are parlor rooms, a library, bar, lounge, and all connected via grand spiral staircases.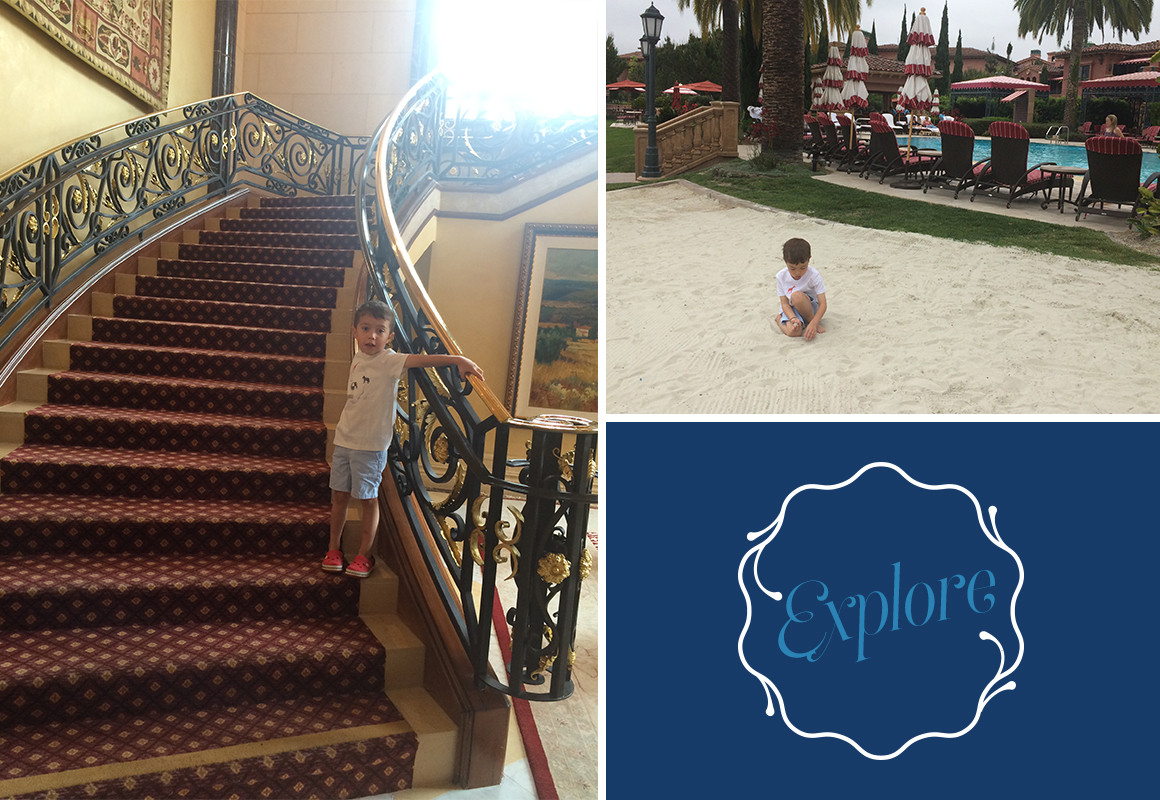 Grab brunch at the Grand Del Mar's restaurant Amaya. We literally ate there every morning. The space fills up with tons of families, and looks out over the hotel's stunning gardens and a big lush green field where kids run and play. Outside, you sit under spectacular, red umbrellas. I felt like we were at some fab country club or tucked away on an estate.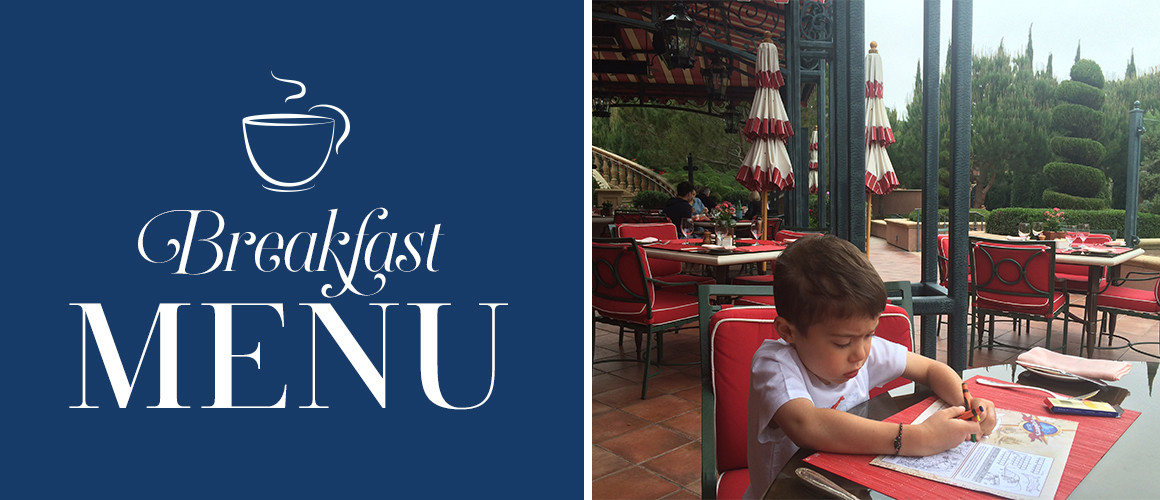 Check out the horses. The Grand Del Mar offers horse rides and lets kids groom the horses, which is just magnificent. Harry and I are allergic to horses, but it was so fun for us to watch the kids having fun, bathing the horses and brushing their manes.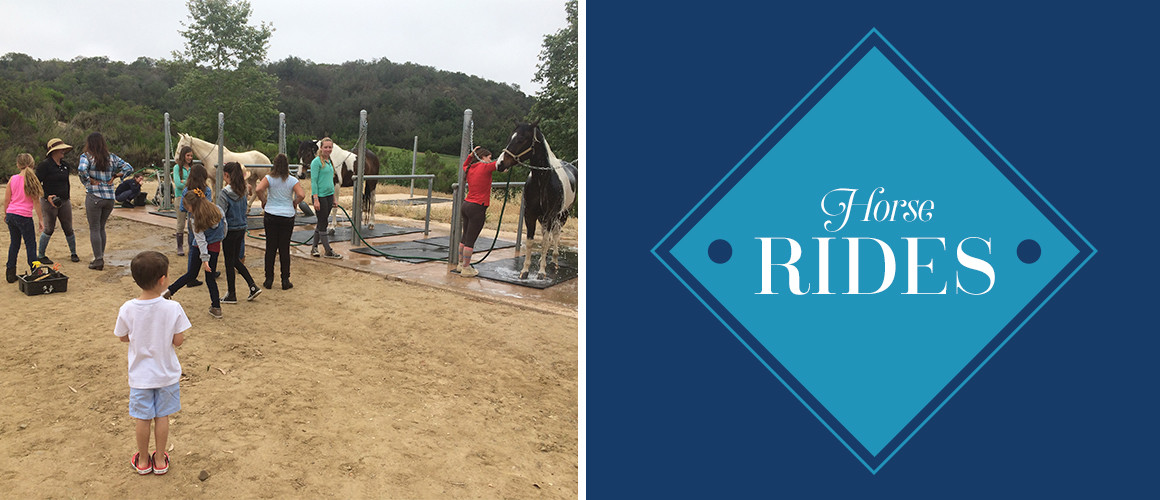 Play a family game of tennis. There are huge, professional-style tennis courts available for rental on the grounds. If your kids are old enough, gather the family together for a match. If they're still too young, sitting and watching the people play is fun, too. There are also instructors on-site for private or group instruction.
Book some kid time at the Explorers' Club. The kids' club at the Grand Del Mar is aimed at kids ages 5 to 12. Harry wasn't yet 5, so we hung out in there with him for an hour, and all I can say is that it was awesome. The walls are decorated with an ocean theme, and the club has big screen TVs to show movies or play music. We played ping-pong for, and learned about the programs available. On weekends, they offer movies and games for kids from 5 to 10 p.m. so parents can go out for a romantic dinner or catch a show. On New Years Eve, they even provide a party for kids, keeping them there until 1 or 2 a.m. so parents can go to the party at the hotel. I'd love to plan that for us one year, because Harry loved the bright, clean, organized space, and all the crafts available.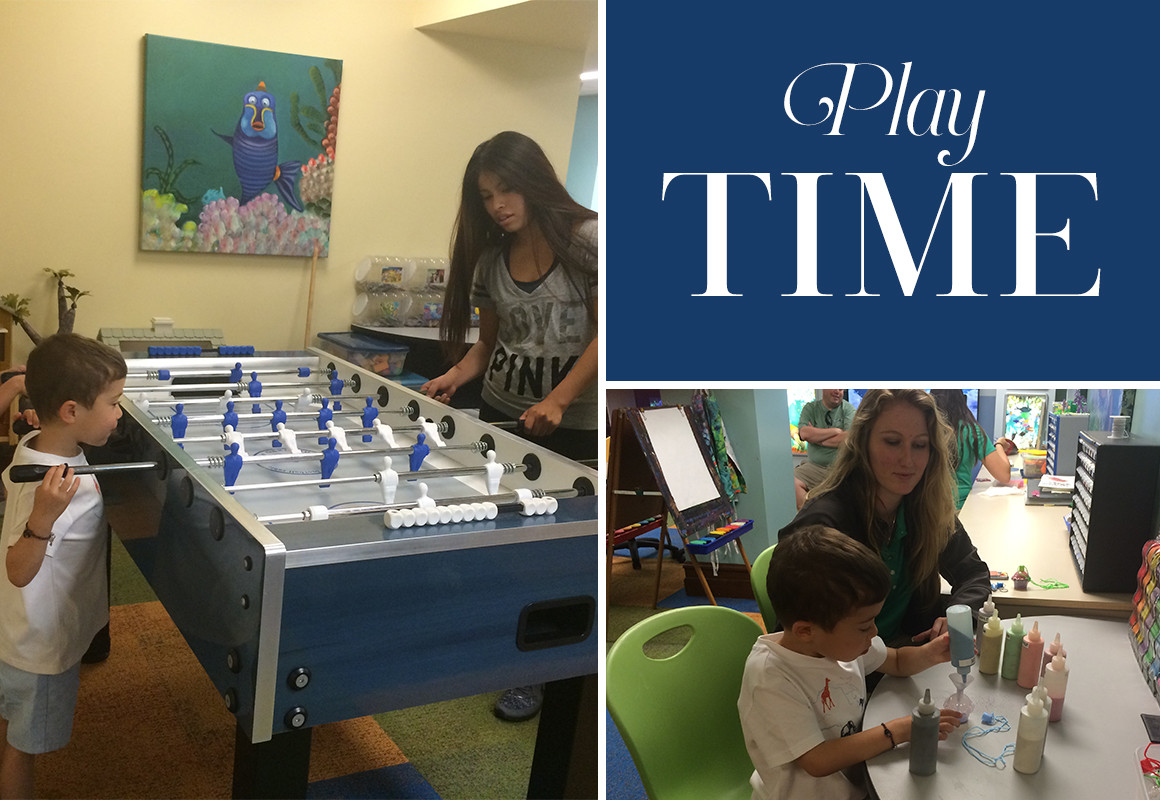 ---
Overall, the Fairmont Grand Del Mar makes for a phenomenal family retreat. It's a secluded, stunningly gorgeous area, and you never feel like you're in a city. At the same time, though, you're not at all far from the San Diego shore. Stay for a few nights and travel with another family to really relax and explore.
We were given a discounted media rate for purposes of this review. I always give my honest opinions.
---
Photo credit: www.fairmont.com/san-diego/media/photos/