Like many families who live in Chicago, we live for Chicago in the summer and prefer to travel during the cold winter months. But then comes that moment when camp is ending and school won't start for a couple more weeks, and you wonder how you are possibly going to entertain your children (in our case, ages 6 and 4) for two whole weeks at home – could you imagine????  (Hint, sarcasm).  And then you realize that taking a last minute trip sounds, WELL, perfect.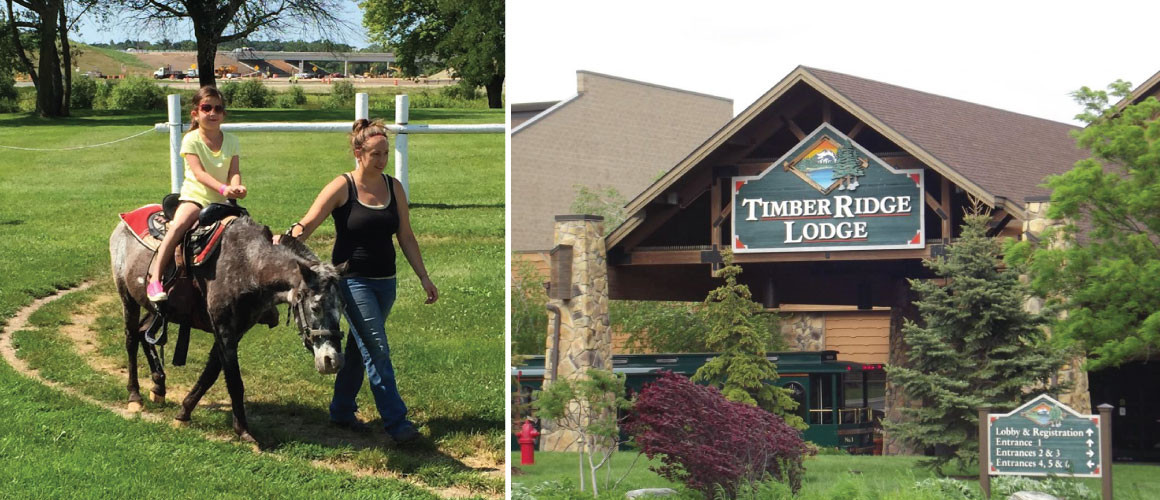 Enter Lake Geneva, Wisconsin and Timber Ridge Resort. The only planning needed was a quick online hotel reservation (booking was easy and room/water park details were all online), filling the car with gas, throwing some clothes in a gym bag (nothing formal needed for this trip) and getting the iPad charged. And away we went.
The running theme in our family's travels is that timing is everything. While entirely unintentional, our trip to Lake Geneva just happened to fall during Venetian Festival. Talk about a perfect fluke. It changed the "let's just play at the water park all day" plan into so much more and enhanced the overall experience for our kids. Without further ado, the highlights and recommendations: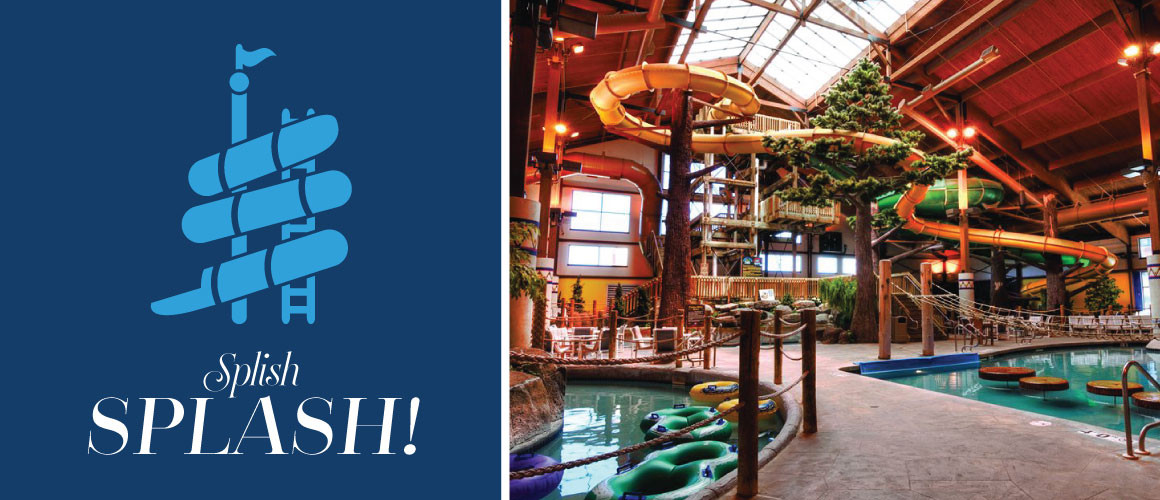 The water park. The main reason you go to Timber Ridge Resort with kids. The pool was clean, the lazy river let you be lazy, the water slide with a raft was fun and not too scary for the little ones, lifeguards were attentive and constantly pacing the pool area, and there were life jackets (no charge) available for the kids right in the pool area. Leave those water wings at home.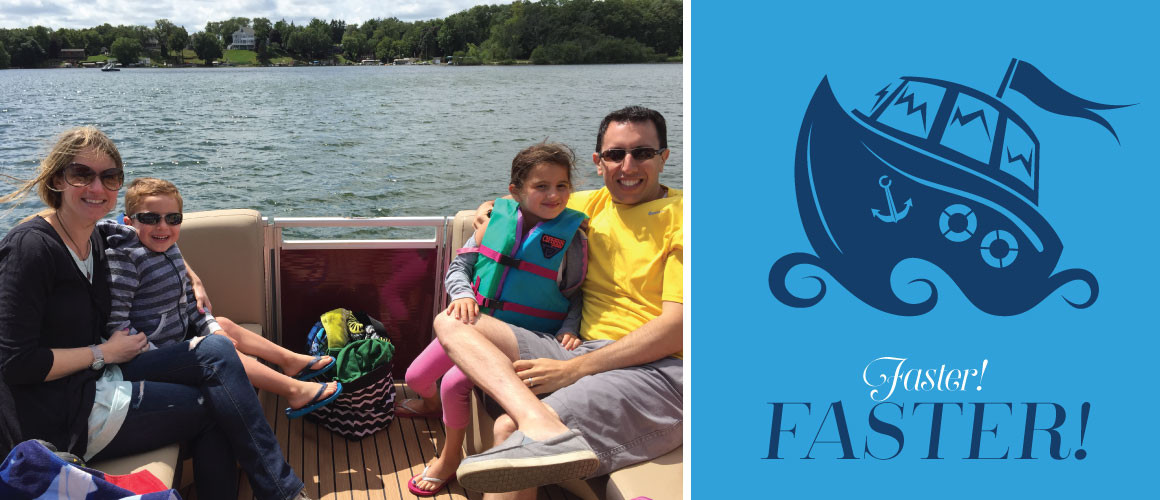 Boat rides. Rent a boat or, even better, make friends with someone who has one. The kids begging to go faster, huge smiles with wind blowing in their faces and not a care in the world (or electronic device in reach). Talk about nostalgia and bringing back memories of being a kid and making the same request on a family boat ride.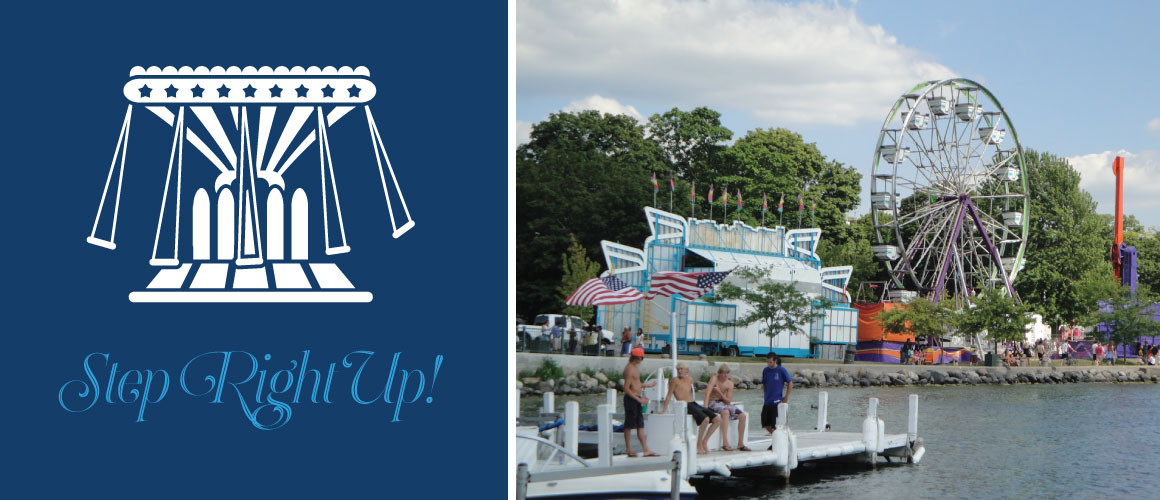 Venetian Festival. The unsung hero of the trip. On Wednesday through Friday, the festival started at 5 pm and went until midnight (we are long asleep by then) and on the weekend the festival started at noon and went until midnight. It's basically a big carnival in the downtown area, with a ferris wheel, merry-go-round, carnival games, jumping with bungee cords, a mini-roller coaster and much more. We got there around 5 pm, rode a bunch of rides, played a lot of games, and still had time to walk to dinner and get ice cream to finish the night. And if your children like root beer, root beer floats or orange pop floats (I'm from the Midwest – it's pop, not soda), I'd recommend Sprecher's for an easy, casual dinner, and ice cream at any of the local spots after, or fudge at Kilwin's.
While these were the highlights, there are plenty of additional activities to enjoy. Take the kids for a pony ride (located on the hotel property), head to the arcade (in the resort), walk around town, or stop by the bowling alley, all of which are within a 5 minute drive from the hotel.
Overall, the trip was an easy, budget-friendly getaway that really broke up that two week period between camp and school. The kids can't wait to go back next year, and the only additional planning necessary will be making sure we are there for Venetian Festival (hint, it's in August).
---
Photo Credits: www.bestoflakegeneva.com, expedia.com, speakuplibrarian.blogspot.com, www.goodfreephotos.com