When you are traveling with a group of over 40 family members, you need a resort that can accommodate the varied needs and requests of guests ages 1-70+. I recently traveled with my husband's relatives to celebrate the 150 year anniversary of the family business, and we couldn't have chosen a more Well Done experience than Paradisus La Esmerelda in Playa Del Carmen.
This particular hotel is a family-oriented All Inclusive "Beach Resort Paradise" right in the heart of the Mexican Riviera.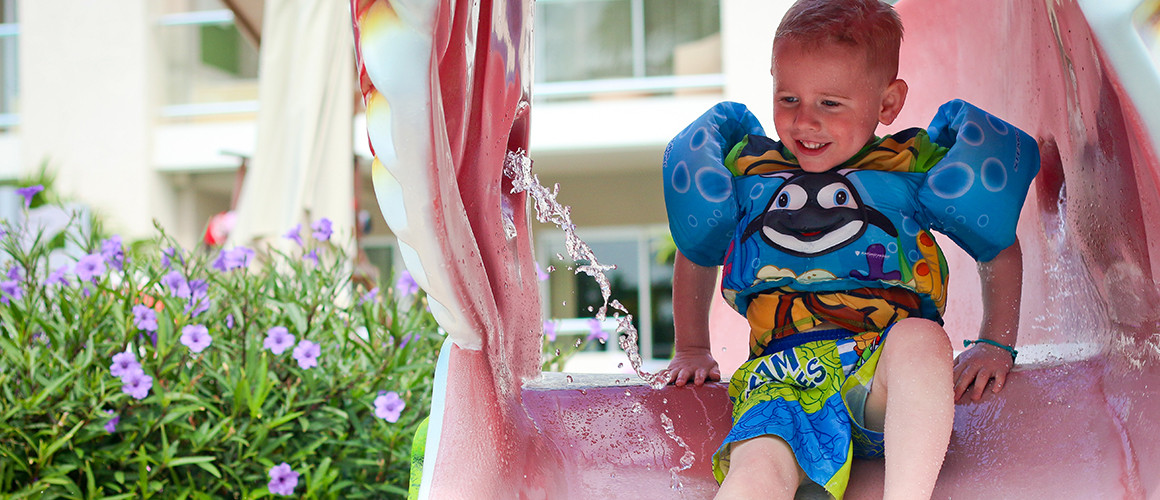 ---
Accommodations
Our one bedroom unit was modern, immaculate and included everything we needed to make our stay away from home as comfortable as possible. We had two Queen beds and a pull out couch, and the staff made sure to have a portable crib in place for our one year old. The bathroom was styled similar to a spa, spacious and sleek with a rain shower head and Thierry Mugler bath products. My kids loved being able to take a bath on the open air balcony- such a treat! Our room also included a mini bar that was refilled at our request; it included snacks, juice, milk, and beer.
*TIP: Ask one of the staff photographers to snap shots of you and your family. They are available for purchase in both print or digital image format.
---
Dining
Many people think of all inclusive resort restaurants as mediocre at best. This couldn't be further from the truth- the restaurants at the Paradisus La Esmerelda were far superior to other all-inclusives I have visited. The family-friendly atmosphere was especially comforting- there are very few restaurants that you can bring a 1 year old and a 3 year old to and not have an extreme level of anxiety. The staff supplied high chairs, there was always someone cleaning up the food that my kids tossed, and the food ranged from pizza and fries all the way up to bacon-wrapped fillet at the same restaurant.
The sheer number of choices was a little overwhelming at first, but we mainly stuck to the less formal settings with our crew. Naos, the "International Buffet," was ideal- VIK stroller parking, attentive staff that ordered omelets for me when I was alone with my kids, and always a vast selection of fresh fruit, yogurt, and other staples. My favorite restaurant was probably The Market- it was a concept similar to a Brazilian Steakhouse where various grilled meat is presented to the tables on a rotation.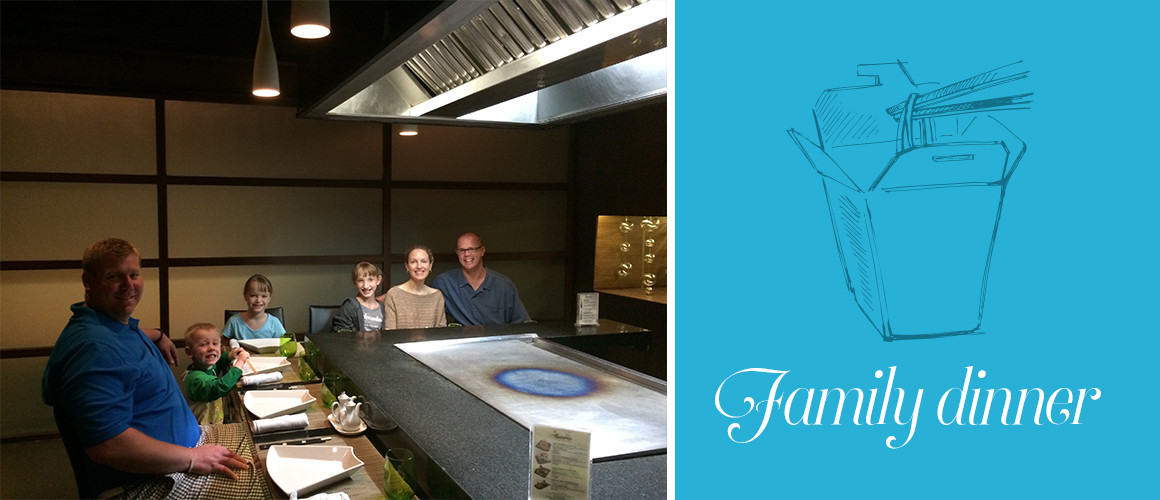 ---
*TIP:
Make reservations early for Bana. We reserved a private room for our family with hibachi-style food preparation. Great way to keep kids entertained!
Kids Club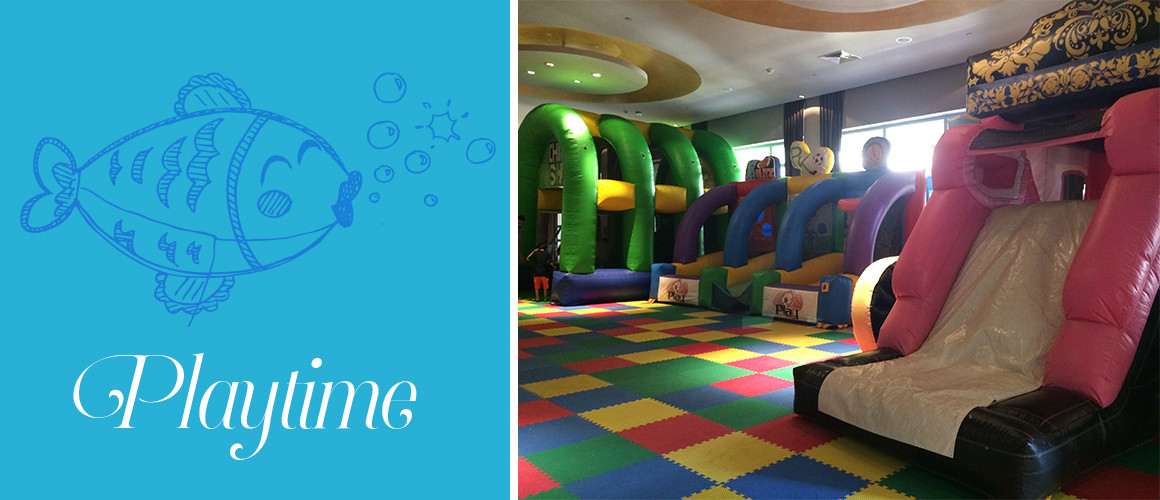 ---
Although my kids had some separation anxiety, most of their cousins enjoyed the kids club immensely. There are two separate areas- a spot for kids aged 1-4 with crafts, books, toys and videos, and a separate Kid Zone for children age 5-12. Daily activities are planned in order to keep the kids entertained- from pinata parties to staged pirate adventures, there was a great deal of variety every day. They even have a mini spa in the Kid Zone for your little ones to get manicures and pedicures.
*TIP: The Kids Club is open from 9am-10pm, which allows parents to enjoy a dinner alone! Take the kids to the buffet, then drop them off at the club while you head to your reservation.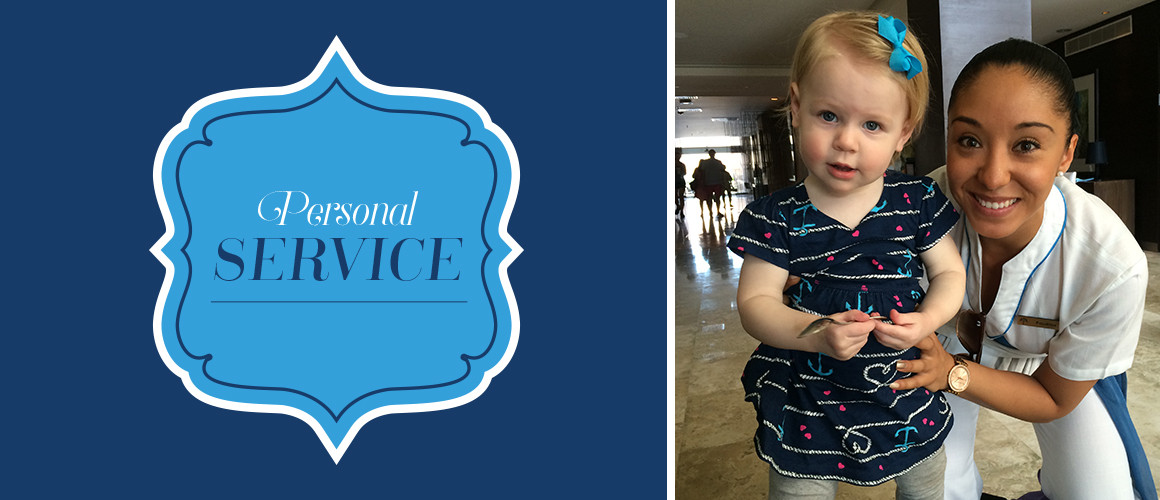 ---
There is also a Family Concierge option that you can book with your room. Our Concierge, Paulina, was incredibly helpful with any questions or requests we had. She brought our kids treats every evening, prepared a bath chock full of balloons, and was very accommodating when we needed a secret stash of Froot Loops!
Spa
What would a vacation be without a relaxing spa experience? The YHI Spa, located on the Adults Only side of the resort, is a true experience. This multi-level full service spa helped me relax the minute I stepped in the door. They have fourteen massage "cabins" with outdoor showers attached. My husband and I both received massages, and I took advantage of the wet and dry saunas located in the changing area.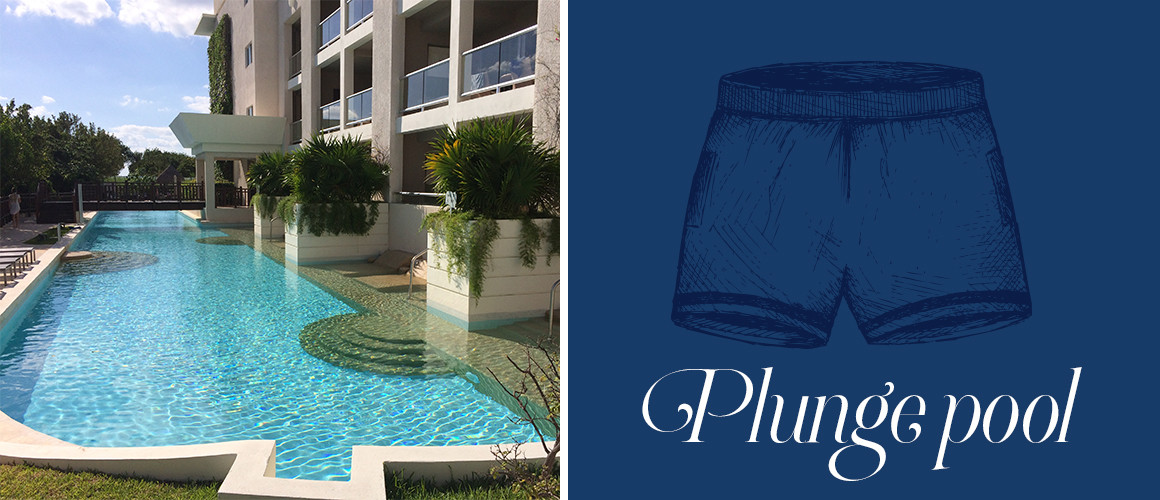 *TIP: Bring your bathing suit to change into after your service to take advantage of the Plunge Pools.
Pool
My 3.5 year old wanted to hang out on the pirate ship in the middle of the pool ALL. DAY. LONG. With multiple kid-size water slides and a baby wading pool nearby, this is where we spent the majority of our days. If you upgrade to the Family Concierge, there is a separate private pool with a swim up bar that you can utilize.
---
*TIP:
We brought Puddle Jumpers for the kids with us and they gave us a little peace of mind since neither of our kids can swim. Since they are Coast Guard Approved, they are much more effective than blow up water wings!
Overall, this was an incredible experience. The hotel was incredibly clean, well-cared for, modern, and accommodating. It is perfect for families- there a lot of extras for the kids that make it a truly exciting adventure!