Last summer, I took my then 3-year-old son Harry to Disneyland right after Memorial Day. I thought I was smart and would avoid the giant summer crowds because most schools were still in session. Boy was I wrong. The park was mobbed and we spent most of our trip waiting in miserably long lines. Not fun with a toddler. I decided a VIP guide at Disneyland was the only way I'd ever return during peak season again! We decided to visit again during the same week this year. But this time we were wiser and used Stone VIP Tours. It truly is the Ultimate Disneyland VIP Tour
*We were guests of Stone VIPS for purposes of this review. I loved everything about our VIP guide at Disneyland. All opinions are my own. *
Stone VIP Tours: The Ultimate Disneyland VIP Tour
Where to find a Disneyland Tour Guide?
How could we skip the crowds? An Internet search for the best VIP guide at Disneyland led me to Stone VIPS, Inc. Disney Tours, which will escort you around Disneyland with very little line waiting for an hourly rate. They promised to make the whole experience a breeze. I immediately called and booked a VIP guide for a day at Disneyland. The first day we'd be on our own and meander the parks. Then the second day we'd go into Disneyland with a personal guide.
---

Our experience with a Disneyland VIP Guide from Stone VIP Tours:
---
Planning Ahead:
The week before we arrived at Disneyland for our family trip, our VIP guide at Disneyland, Tim, called to personally introduce himself and learn more about our family. He asked about the rides we wanted to experience, any rides we wanted to avoid, and how tall Harry was so he could plan the best itinerary for us.
I explained to Tim that Harry has already been on a family adventure toDisneyland several times, but this was was his first trip at more than 42 inches tall. Now he's tall enough to ride Space Mountain and other fast rides. I asked for him to plan those into our day along with Harry's favorite Cars Land rides at the California Adventure Park.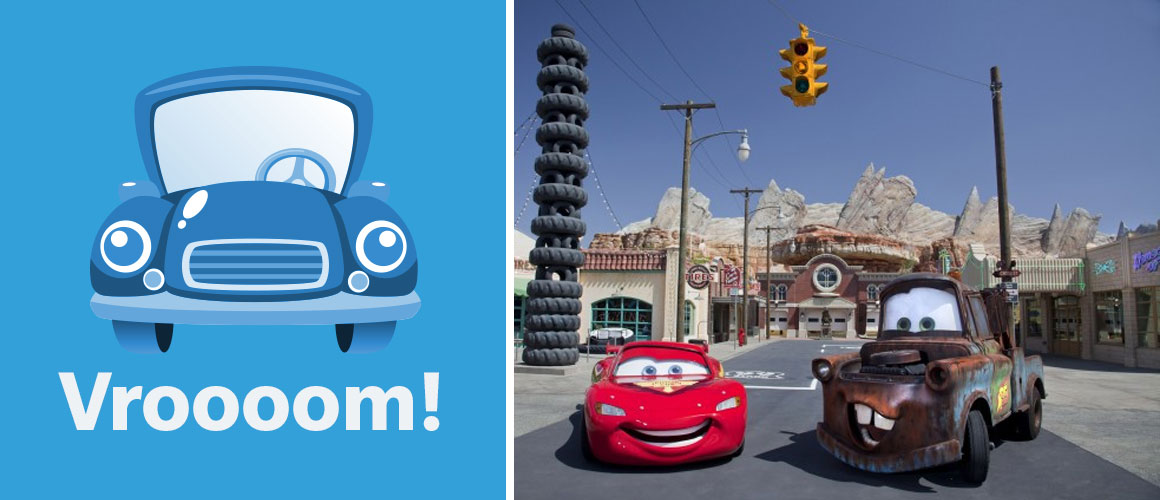 ---
Tim suggested beginning our day at Disneyland and building up to fast roller coasters like Space Mountain throughout the day to see how Harry liked them since the fast rides would be so new to him. He would arrange our guided day to be at Disneyland in the morning and then hop over to California Adventure in the afternoon.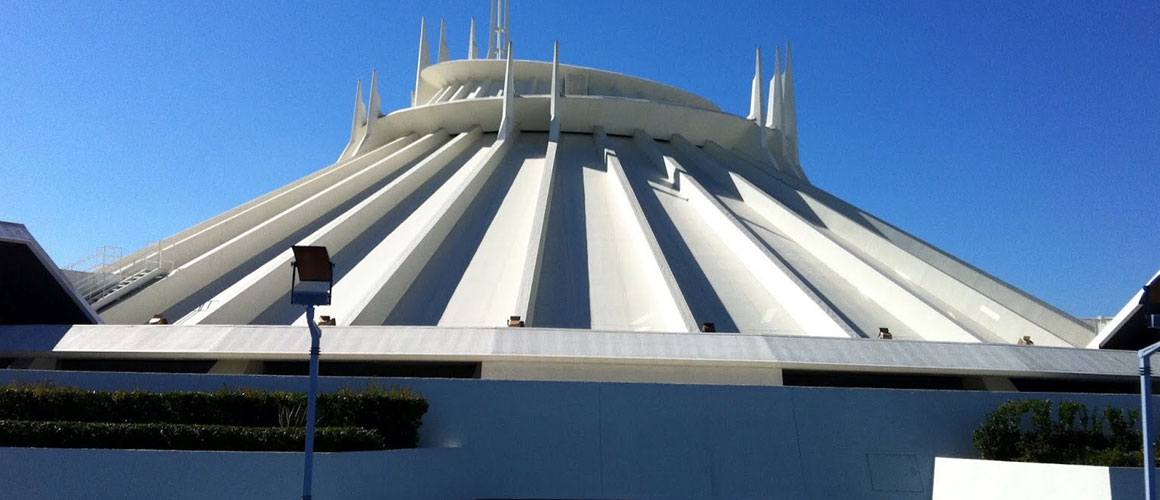 ---
My husband was skeptical. He wasn't sure if a VIP guide at Disneyland could battle the crowds as promised. But we were all very excited to give Stone VIPS a try.  We put Tim, our Disneyland VIP guide, to the ultimate test of avoiding long summertime lines just 4 days after the launch of the crowded Disneyland Diamond Celebration.
Our VIP tour experience at Disneyland:
---
Get started early!
We met Tim bright and early on the second morning of our Disneyland parks vacation at the front entrance to Disneyland Resort—right at the 8 a.m. opening time. We had inched our way around the packed parks through the crowds the day before as we knew we would. Now we were about to find out if Tim could get us through any better than our first day's exhausting experience.
After our first hour with Tim in the park, we had gone on five rides—as many as we'd done on our own the entire day before! My husband was still not sold, suggesting that while this was good, we probably could have done it on our own.
Strategic planning
Tim, however, knew which rides would be crowded later in the day and which ones would work with fast-passes. We wove through the park, and over the next couple hours, we never waited more than five minutes for a ride. By the third hour, with the park crowded with masses of people, my husband and I were both completely impressed and sold on Stone VIP Tours experience at Disneyland.
Harry was hooked from the very start, wanting to sit with Tim on the rides and hold his hand wherever we went. Because Tim was the one leading us around, Harry thought he was super cool.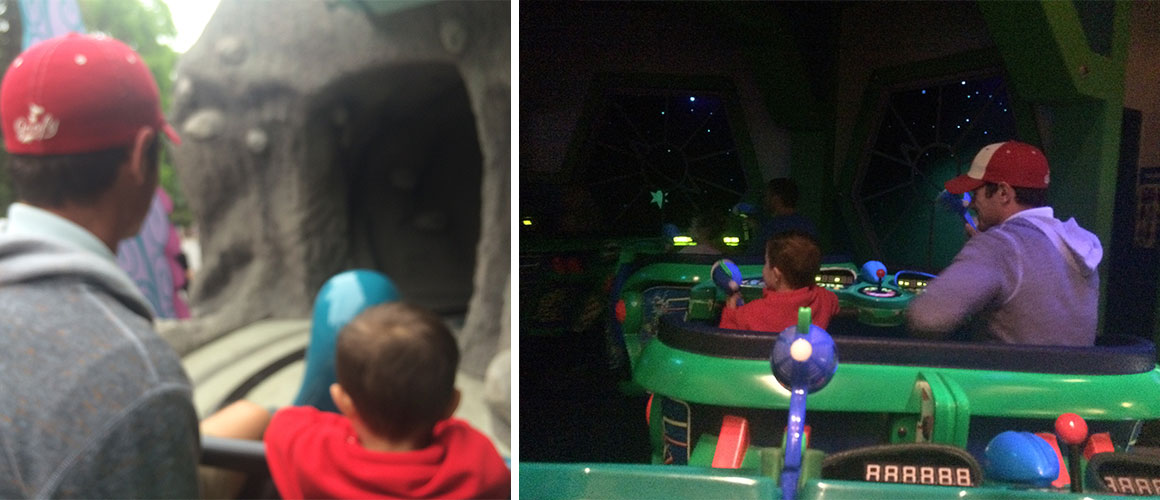 ---
As we worked our way from ride to ride, Tim used his phone, intercepting texts from Disneyland insider friends and other park guides cluing him in on wait times around the park. When the lunch hour struck, Tim knew the best place to grab some shade and a quick lunch with good food and short lines.
---

We saw it all!
By 2 p.m., the end of our six-hour tour with Tim, we had done everything we'd wanted to do in both Disneyland and California Adventure Park. And we still had time to explore, meet characters, and catch some shows on our own.
We'd seen the enormous crowds throughout the day, but they hadn't affected us at all. Our Disneyland VIP tour experience was even easier than what we'd have had on a non-peak day with no crowds. We weren't fussing over maps or playing with apps on our phones trying to figure things out. Tim had it all charted, and all we had to do was follow his lead and jump on rides. It was AWESOME!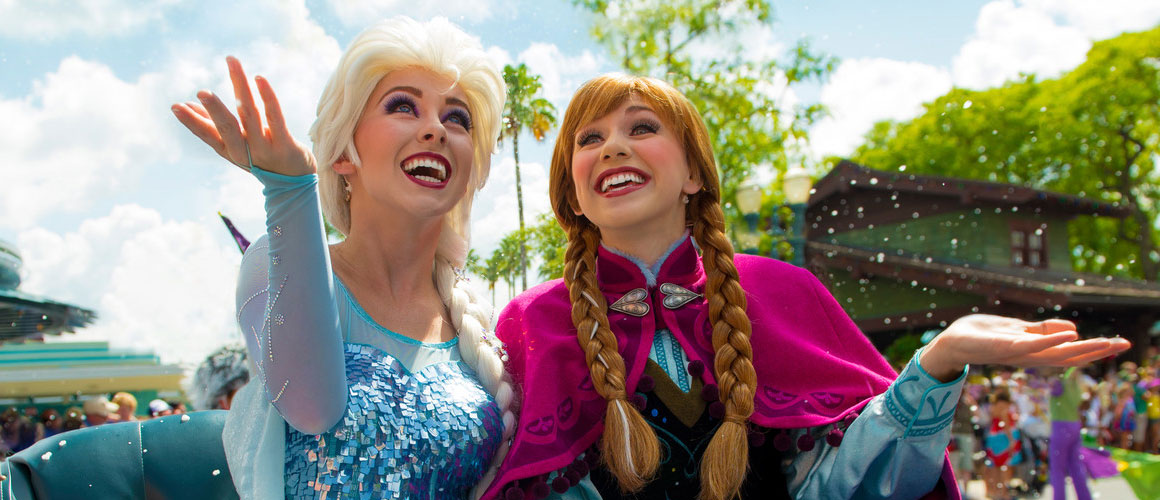 ---
Harry's favorite big kid ride of the day was Big Thunder Mountain Railroad, which Tim told us was really amazing to do at night when everything was lit up. We appreciated his insight, especially because Harry continues to tell everyone all about how we went back that night and the ride was so cool in the dark with the fire blasts.
---

Worth every penny!
Tim was a fantastic Disneyland VIP guide. He even left us with a few extra fast passes for Big Thunder Mountain Railroad so we would have no wait that night. And, he shared plenty of tips on how to best spend the rest of our day in the parks. In return for an unforgettable day full of Disneyland magic, we tipped him generously. Having braved the crowds at both parks the day before as a comparison, we both feel the experience is worth every penny.
Go Go Go!
Normally, we tend to be somewhat relaxed and lazy Disney travelers. When we're on vacation, we like to sleep late or maybe grab a Character Breakfast and then stroll over to the parks at our leisure sometime late morning. But this experience showed us the value of what you can accomplish by arriving when the park opens. I would now always recommend going to the parks right at park opening, even without a Stone VIPS tour. That's something we'll take with us even when we visit the parks during the offseason.
The BEST way to see Disneyland!
One thing I can say with certainty is we absolutely wouldn't visit Disneyland during peak season again without a Stone VIPS guide.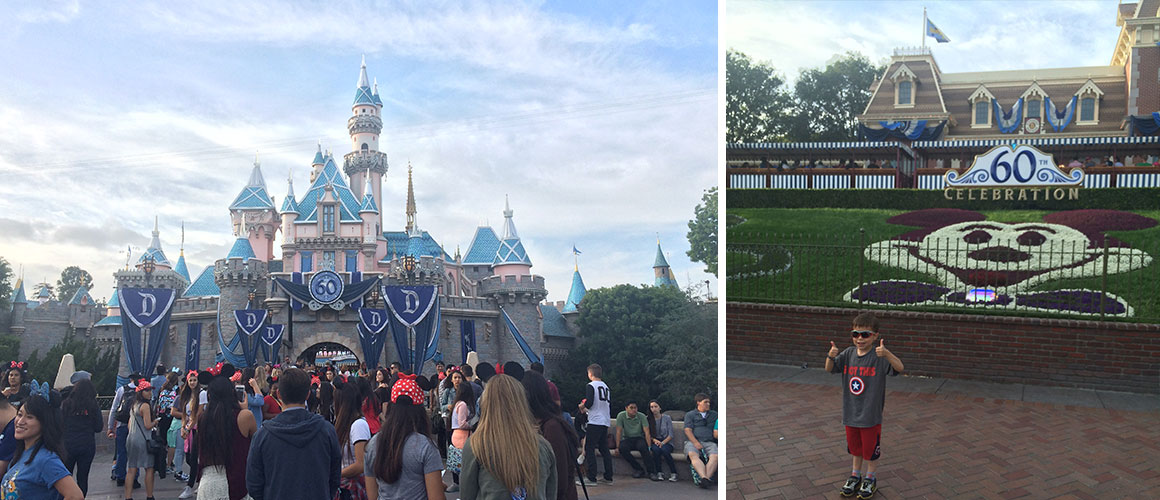 TIPS for booking a VIP guide at Disneyland with Stone VIPs :
I can't recommend this experience enough! Especially for families with small children who don't understand lines or have the patience to wait in them.
Stone VIP Tours can accommodate up to 10 people in a group with one Disneyland guide. So if you're going with extended family or another family, it's perfect for splitting up costs.
Ultimately, guests can choose to spend less days in the park.  The Stone VIPs tour guide will make sure to plan a day hitting all of the must-see rides on your list. They call you to design the park experience around what's important to you as their VIP guest.
To make the most of your experience, do your research. When you talk with your Disneyland tour guide before your trip, be sure to share your priorities for the day. Don't forget to list which rides are a MUST for your group! Tell your guide as much as possible about what you want to see and do. Be sure to share everyone's heights and ages, as well as anyone's fears or limitations.
Busy season is fun at Disneyland. So trust me when I say that Stone VIPS is the way to go if you don't want all the chaos of lines and crowds. This is the first thing my once skeptic husband now tells anyone who mentions traveling to Disneyland during peak season.
Each VIP tour guide at Disneyland requires a minimum booking of four hours with a guide.  If you're only planning to do only one park, that's plenty of time for a full morning of rides. If you're planning to park hop between Disneyland and California Adventure, plan to book six or seven hours with your guide. Or, consider going for two four-hour days, one in each park,  instead of park hopping.
If you have kids, the Stone VIPS tour is a perfect way to fully experience the rides at one park for 4-5 hours in the morning.  Then you can take a break for a while. Head to your hotel during the afternoon and swim, relax, or nap little ones. Then return when you're all refreshed for parades and fireworks in the evening.
Rates started at $150 per hour at time of this write-up. They fluctuate depending on peak times of the year. The Stone VIPS staff are very friendly on the phone.  Give them a call and they will gladly answer any questions when you call to book your visit.
I highly recommend Stone VIP Tours
For my husband and me, having a VIP guide at Disneyland put all the Disney Magic back into our vacation. We weren't stressed thinking about where we had to go next to try and wait in shorter lines. I was absolutely dazzled by experiencing summer at Disneyland this way. My husband said he sort of felt like we were seeing Disneyland the way a celebrity would!
---
Photo credits: 
disneyparks.disney.go.com
Like this post? Save it to Pinterest!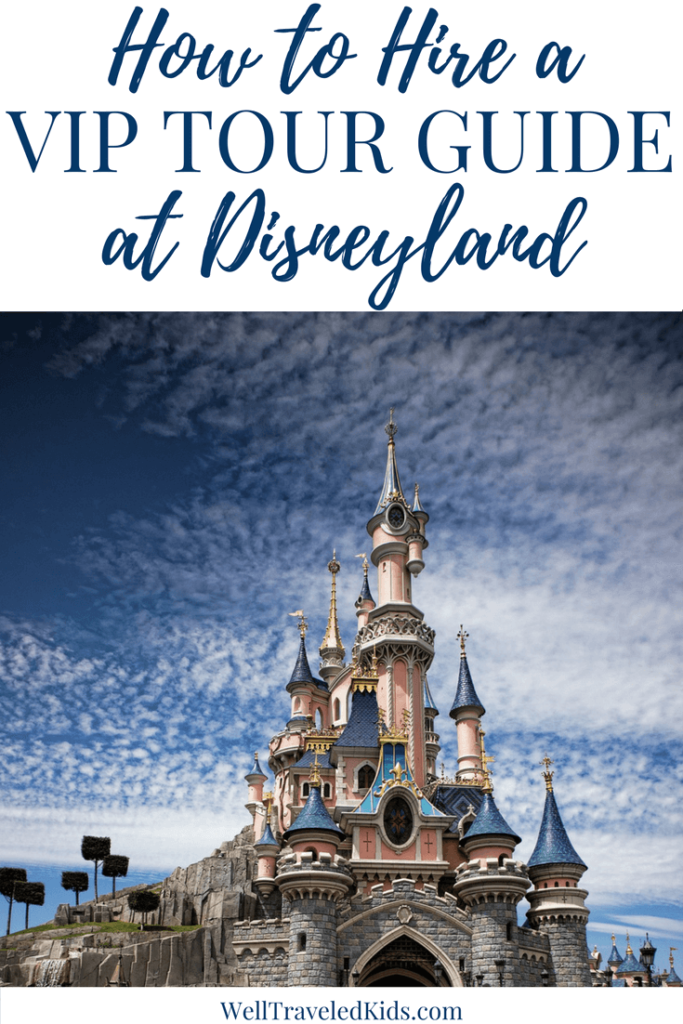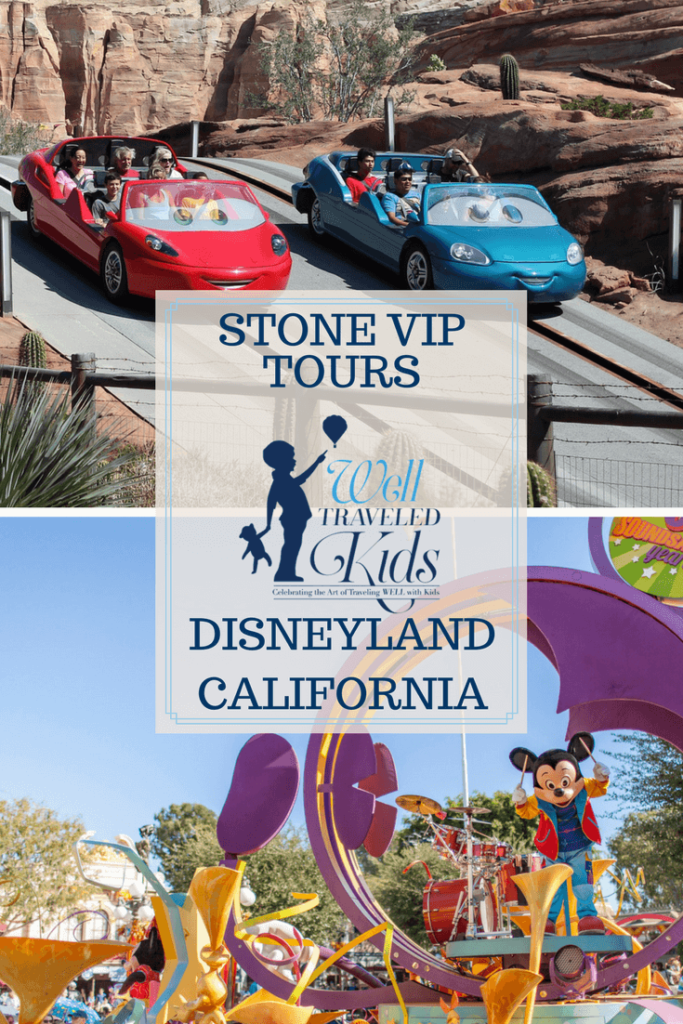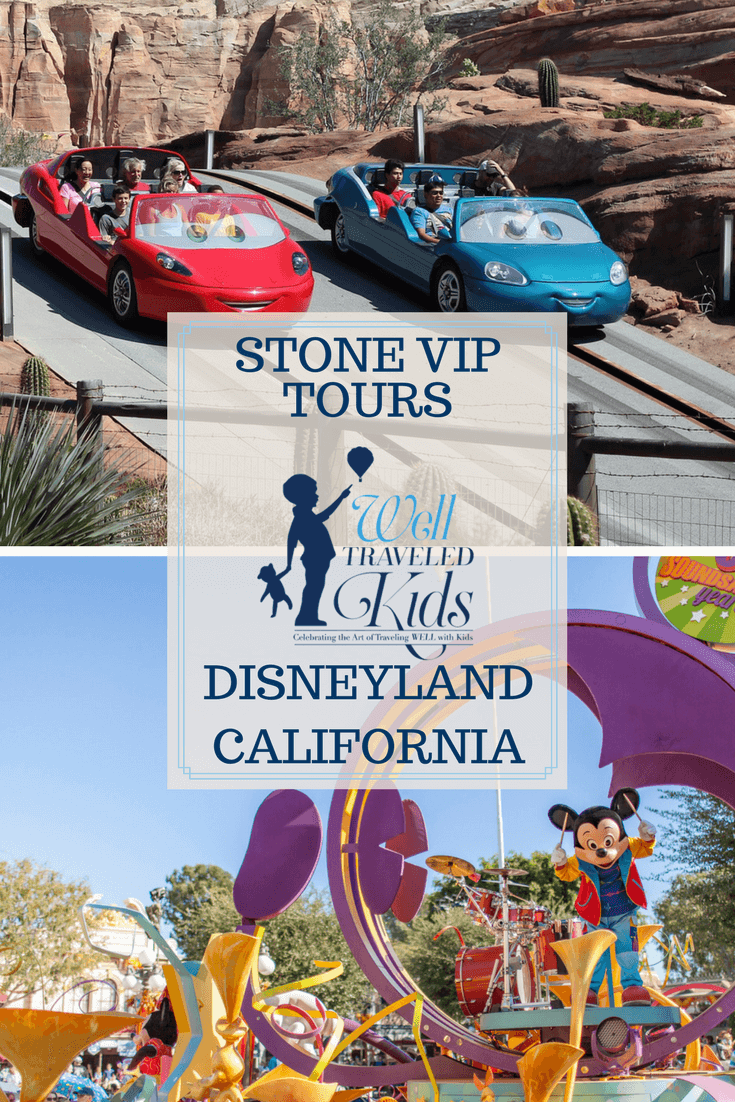 You Might Also Enjoy:
7 Reasons Disneyland is More Fun than Disney World for the Holidays
Disney World VIP Tours