Disclosure:I was a guest of the Ritz-Carlton, Half Moon Bay and the spa for review purposes.  I loved every minute of it so much I can't wait to return with my family.  All opinions are my own.
---
A quick luxury solo trip is just what I needed!
Last week, in hot pursuit of 3,000 miles and achieving the next status rung on my airline, I booked a personal bucket list stand-out jaunt to sunny San Francisco and The Ritz-Carlton Half Moon Bay. Just one night. Just me. All in the name of research, of course – a well-traveled kid needs a well-traveled (relaxed) parent who does her homework.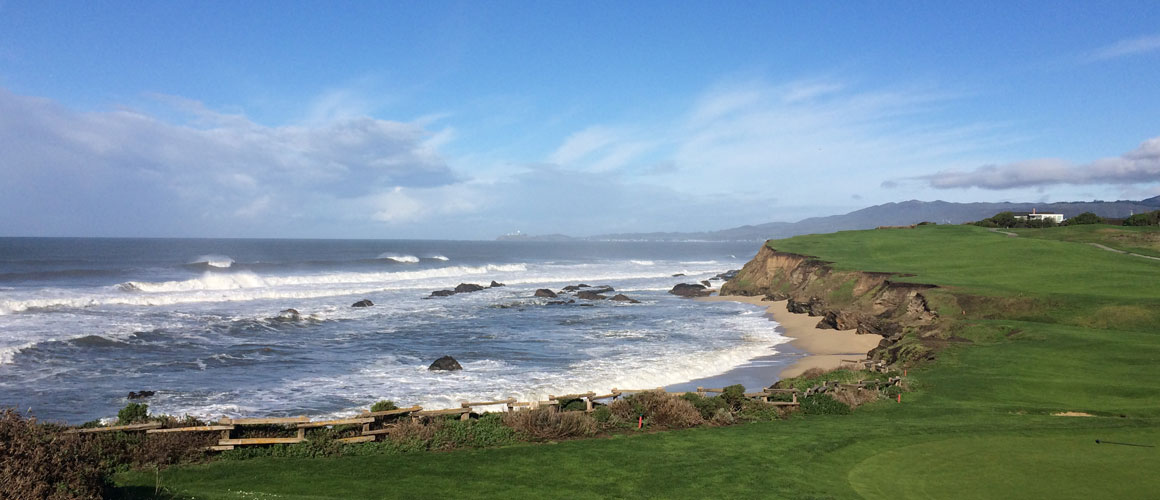 ---
Half Moon Bay is absolutely majestic
The resort is located a scenic 30-minute drive west of San Francisco International Airport, a mountain and valley route spiked with the vibrant energy of the salty Pacific and lined with towering redwoods and evergreens, Christmas tree and pumpkin farms and frequent highway stands brimming with fresh local produce. As I wound my way into the charming little town of Half Moon Bay, windows down and grinning, I had an immediate sense of the laid-back local relaxed vibe and couldn't have been more thrilled as I turned onto Highway 1, rolling toward The Ritz.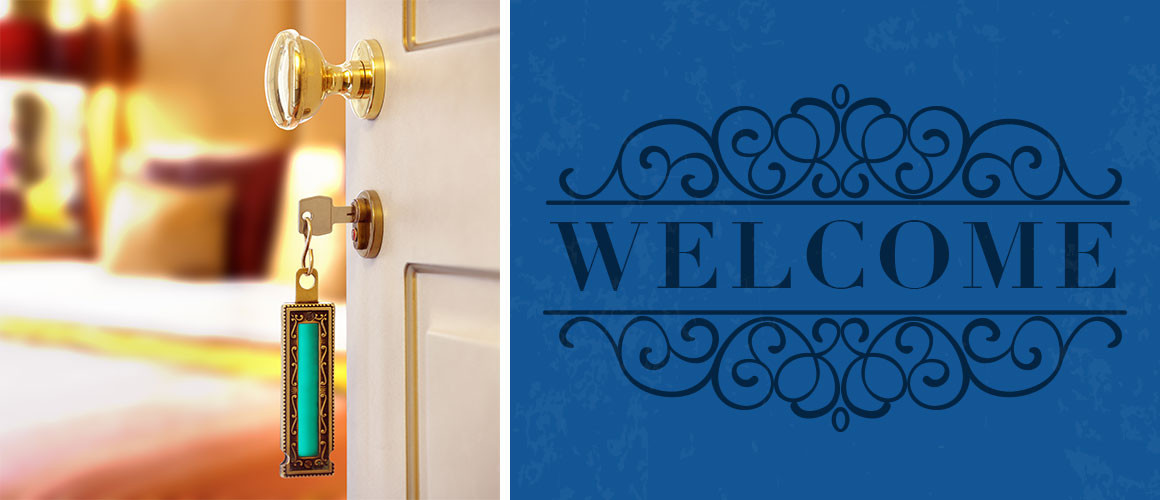 ---
Luxury Half Moon Bay Resort
I pulled up to the hotel and was instantly welcomed home by the warm and attentive bell staff, a sign that this would be a special visit filled with thoughtful service and consideration. Two gorgeous hand-crafted working gingerbread lighthouses flanked each side of the majestic entry and the festive lobby beyond was adorned with glittering Christmas trees and tasteful holiday décor.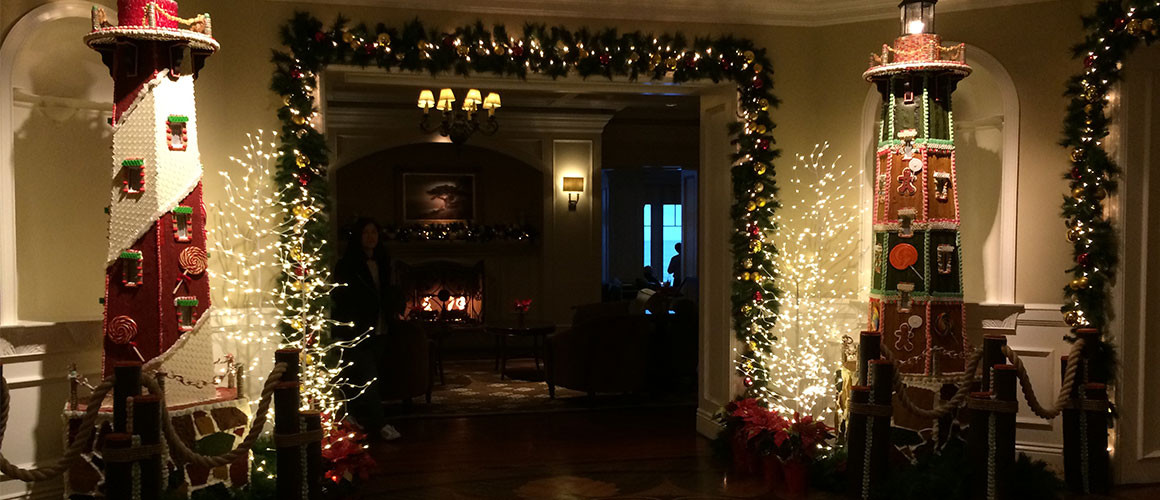 ---
Upon check-in I was greeted by more friendly staff who poured me a fabulous glass of wine from the Vinter of the Month, Stags' Leap Winery, and directed me to the outdoor fire pits where I could peacefully taste the grapes and watch a brilliant sunset over the ocean. While the timing of the sunset was pure coincidence in what was shaping up to be a truly charmed visit, the delicious local wine is a luxury offered to all incoming guests. And the combination of the two was divine.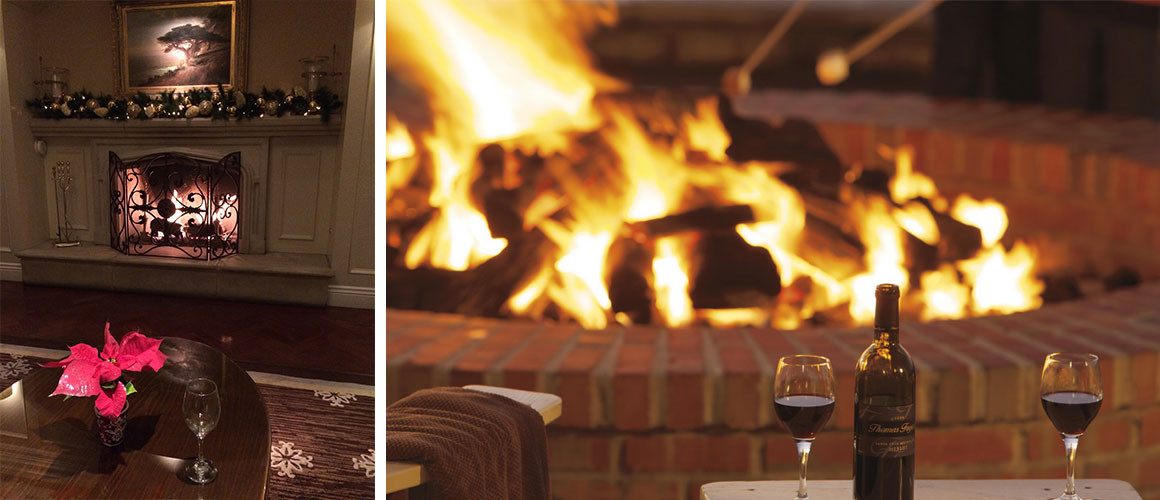 ---
Dotted above the shoreline, the fire pits offer a breathtaking view of the waves crashing into the rocks and cliffs below. Around me families with small children played and laughed together, and enjoyed making s'mores, all against the stunning backdrop of the expansive Pacific and the rich changing colors in the sky above. I couldn't help but think this beauty should be shared, and wished my husband and my little boy Harry were with me to experience the magic of this serene setting. After a face-time session to offer them a quick snapshot of what I was seeing, we all made a promise to return soon to this majestic place as a family.
---

Luxury Half Moon Bay Spa
My next stop was the spa and I was so excited to further unwind I nearly skipped on my way there. I was welcomed into the warm and luxurious spa by a wonderful attendant and a complimentary glass of champagne. Once changed into a robe I enjoyed my champagne by a glowing fireplace and then was treated to a delightful and relaxing Ritz Signature Massage by a skilled massage therapist named Stephanie. Arriving with the weighty tension of a long day of air travel, I left her care relaxed and light as air. After trying the warm whirlpools and other spa facilities I headed out to experience the rest of the resort.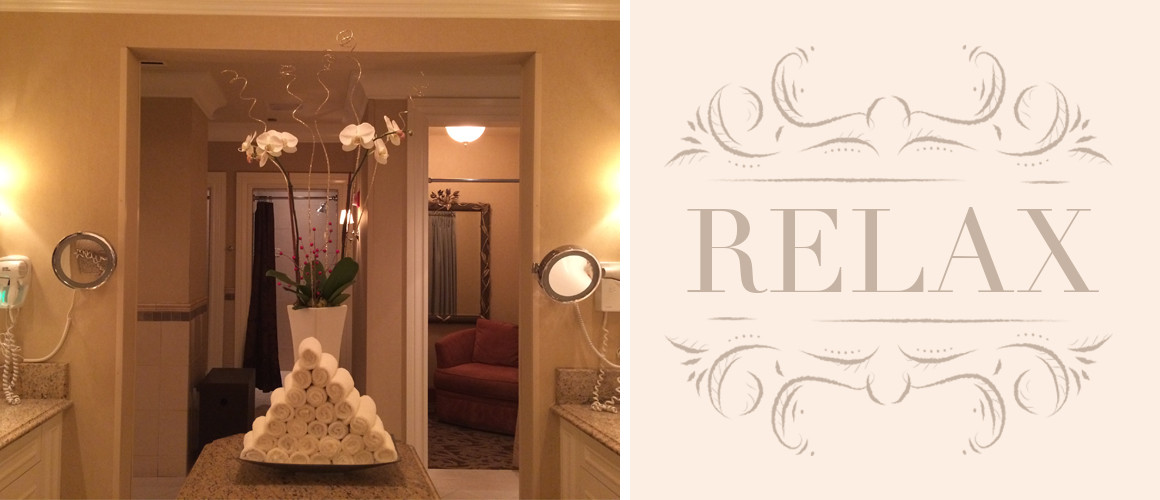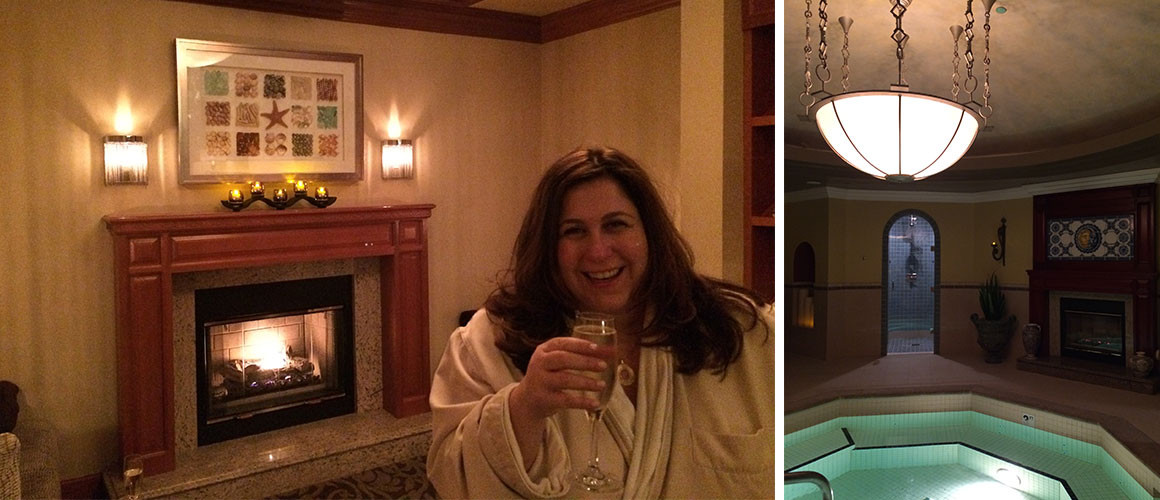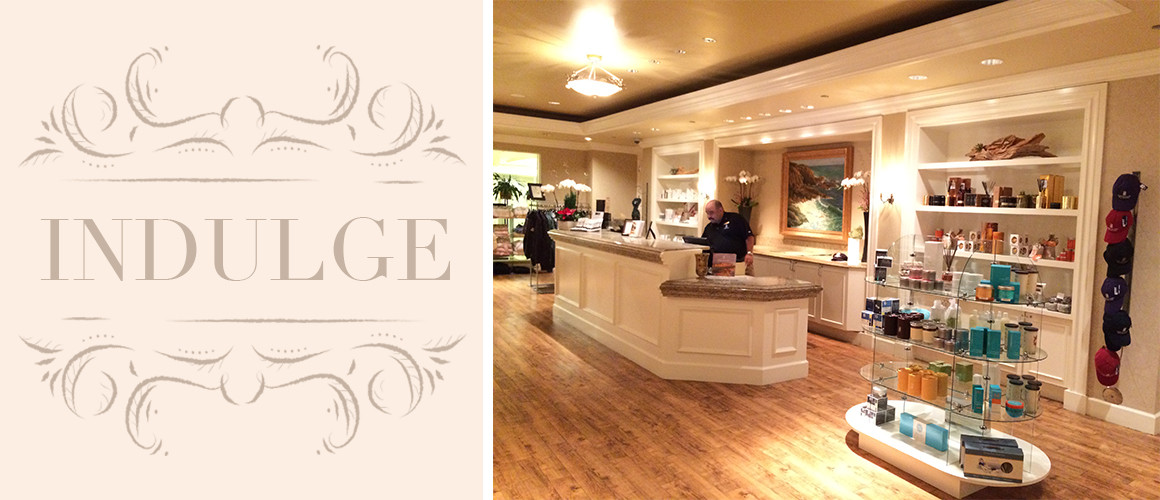 ---
Festive resort atmosphere
As I headed upstairs during the dinner hour the hotel was buzzing with groups of people enjoying holiday drinks and dinners.  A fun and festive vibe filled the ocean view restaurants and bars.  I popped in the wine bar, ENO, which offers flights of wine in all sorts of varieties and then made my way to another bar to sip the fresh cocktails that were being made with fresh herbs from the hotel's growing wall right in the bar.  So amazing!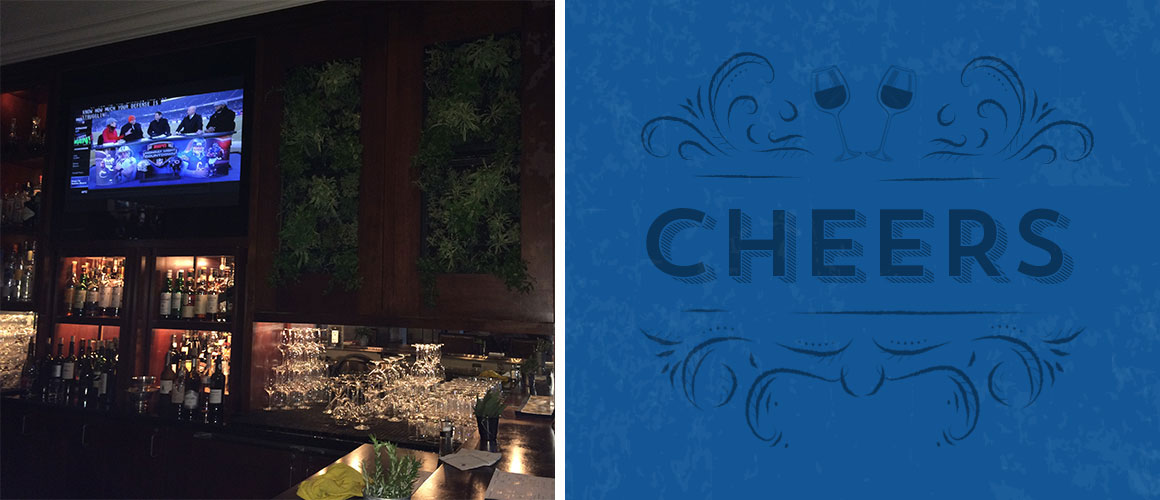 ---
Ultimately, I decided what sounded best to me was to go up to my room and delight in a chick flick and some delicious room service.
Luxury hotel life
My room was huge and overlooked the 18th hole of the golf course and the cliffs of the Pacific Ocean.  I had a large dressing area at the front of the room and then a long hallway to a classic marble bathroom and the bedroom area.  My king-sized bed was extremely plush and comfortable.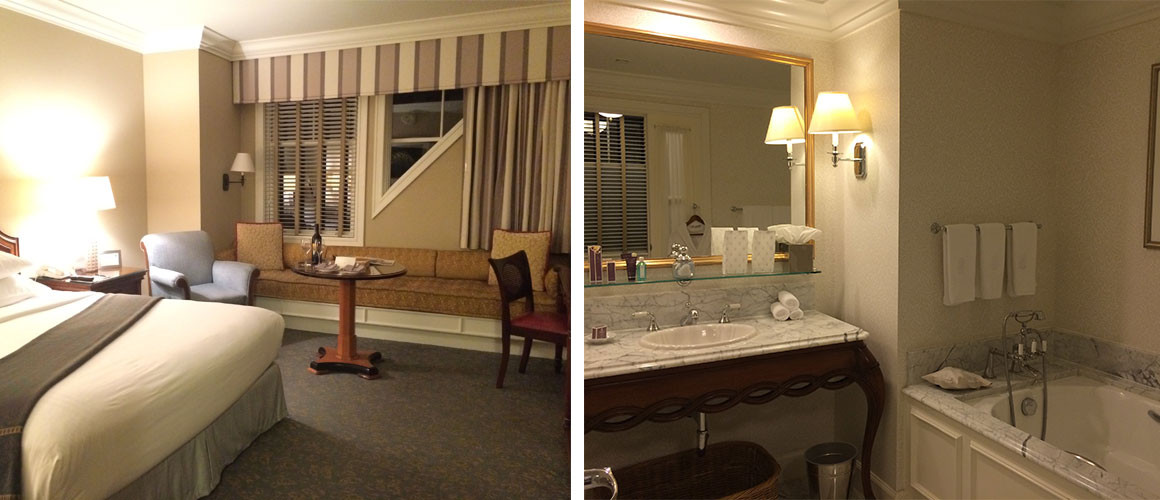 ---
Again, in my room I must admit that I missed my family a bit so I face-timed them to show off my room.  Harry was very annoyed that I was staying in such an awesome place without him. And again, I promised that I would absolutely bring him with me on my return visit someday soon.
After my movie and yummy dinner I enjoyed a quiet, uninterrupted bath in the huge tub and laid down in my giant bed sprawled every which way to get the most of my solo time in the lovely hotel room.
The Half Moon Bay coast was calling
The next morning, I was thrilled to be awakened by the shimmering sunlight on the ocean below my room.  My morning view was out of this world!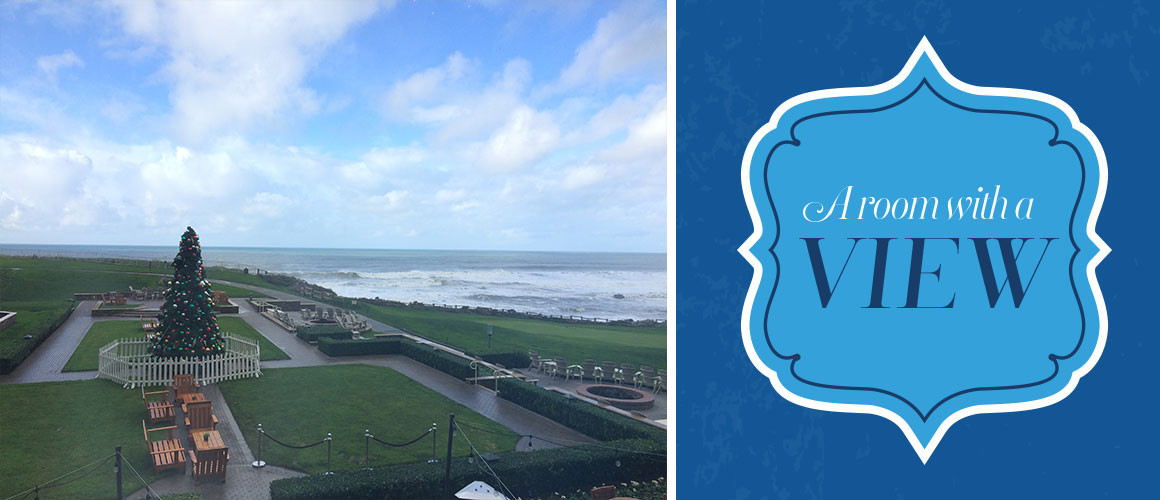 I headed down for a delicious breakfast with an amazing view overlooking the cliffs and the Ocean at Navio, the resort's high end nautical restaurant. Then I headed out on the Costal Trail that runs all along the coastal bluff by the hotel. The views were stunning and the air felt crisp and clean. I was in heaven.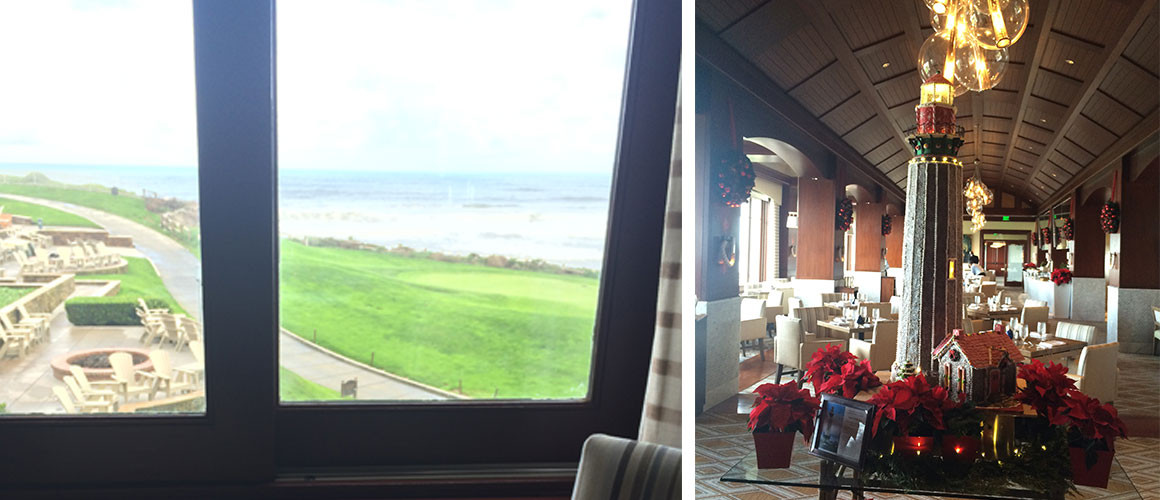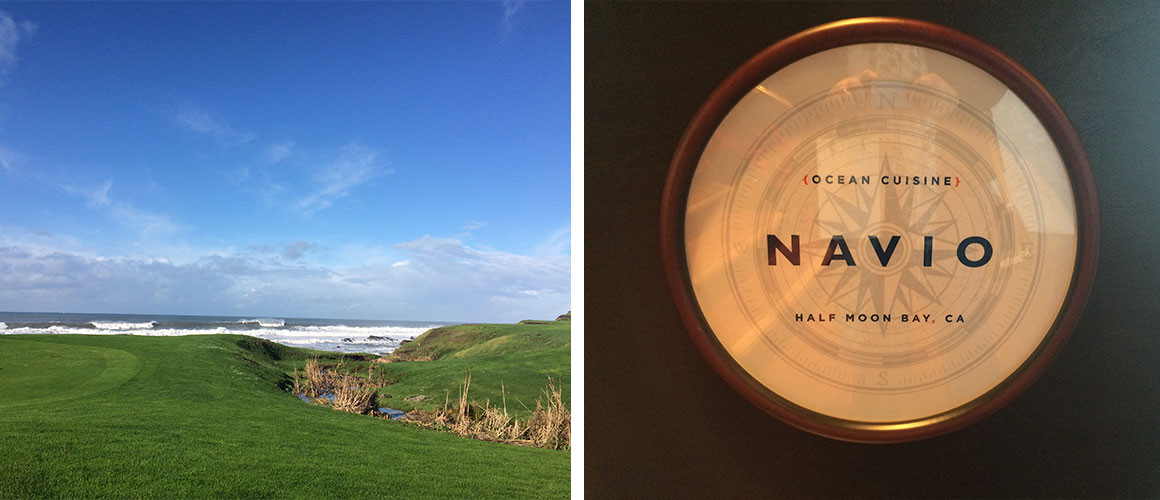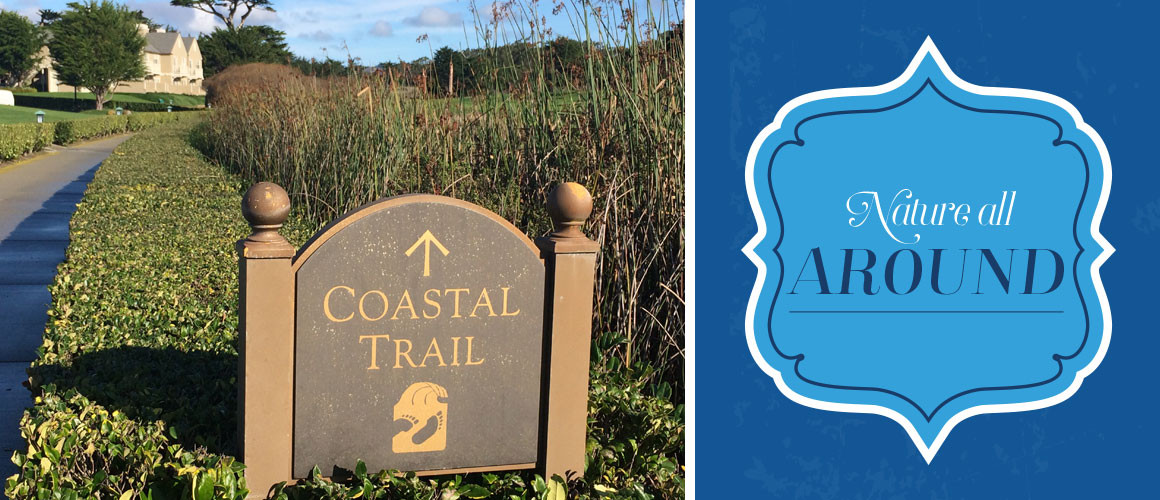 ---
Sadly, my experience was over much more quickly than I would have liked and before I knew it my time to check out and head back to SFO had arrived. On my way out of town I stopped on Main Street in the storybook town of Half Moon Bay and strolled into a few of the shops. I only wish I could have spent more time because the shops were unique and the people who worked there were all so wonderful.
The drive back to the airport was quick and full of breathtaking natural views.  I arrived back at the airport less than 24 hours after I left and I actually felt refreshed and relaxed from my amazing resort retreat.
I thoroughly enjoyed my stay at the Ritz-Carlton, Half Moon Bay Resort – it's a majestic place and the holiday décor and spirit made the resort full of a welcoming and cozy energy.
I can't wait to return to Ritz-Carlton Half Moon Bay
Now, its time to plan a family trip back!  The staff shared with me that October is their high season.  They have an amazing pumpkin celebration that apparently is a must see for families with little ones.  When we come back as a family we will definitely roast s'mores over the fire pits and rent bikes to ride the coastal trail all the way into town and shop the stores on Main Street.  We will play in the swimming pool and plan to go on a weekend when they are showing outdoor family movies on the lawn.  And, I will find a way to leave my son and husband for an hour or two to go back and visit my friends at the spa for another relaxing treatment! I can't wait!!