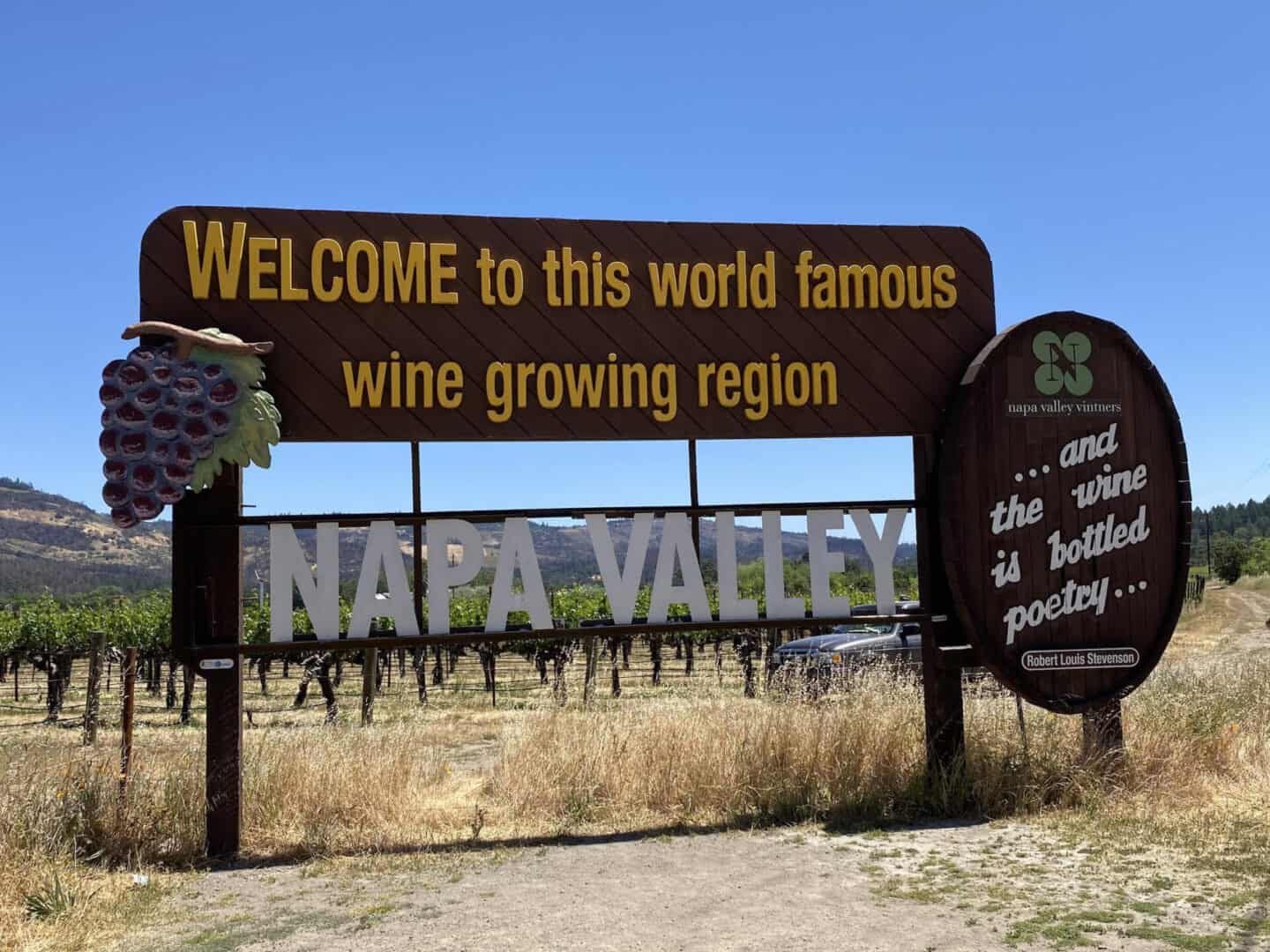 Who's Ready to Escape to California Wine Country?!
Cheers to Napa and Sonoma!
My husband and I recently traveled to Napa and Sonoma for our 14th anniversary. It was so wonderful to get away to one of our favorite areas of California for some quality alone time. We split our visit between two absolutely fabulous resorts, the new ultra-luxe Montage Healdsburg in Sonoma and the always popular Carneros Resort & Spa in Napa.
If you are looking for a scenic getaway where everything is outdoors and socially distanced, talk to me about booking a California Wine Country vacation. I was so impressed with the way all of the resorts, wineries, restaurants, and shops have adapted to the times to make this an incredibly covid-safe and fun destination. I am also surprised to see that so many resorts and wineries have become family-friendly catering to children. I just love it there!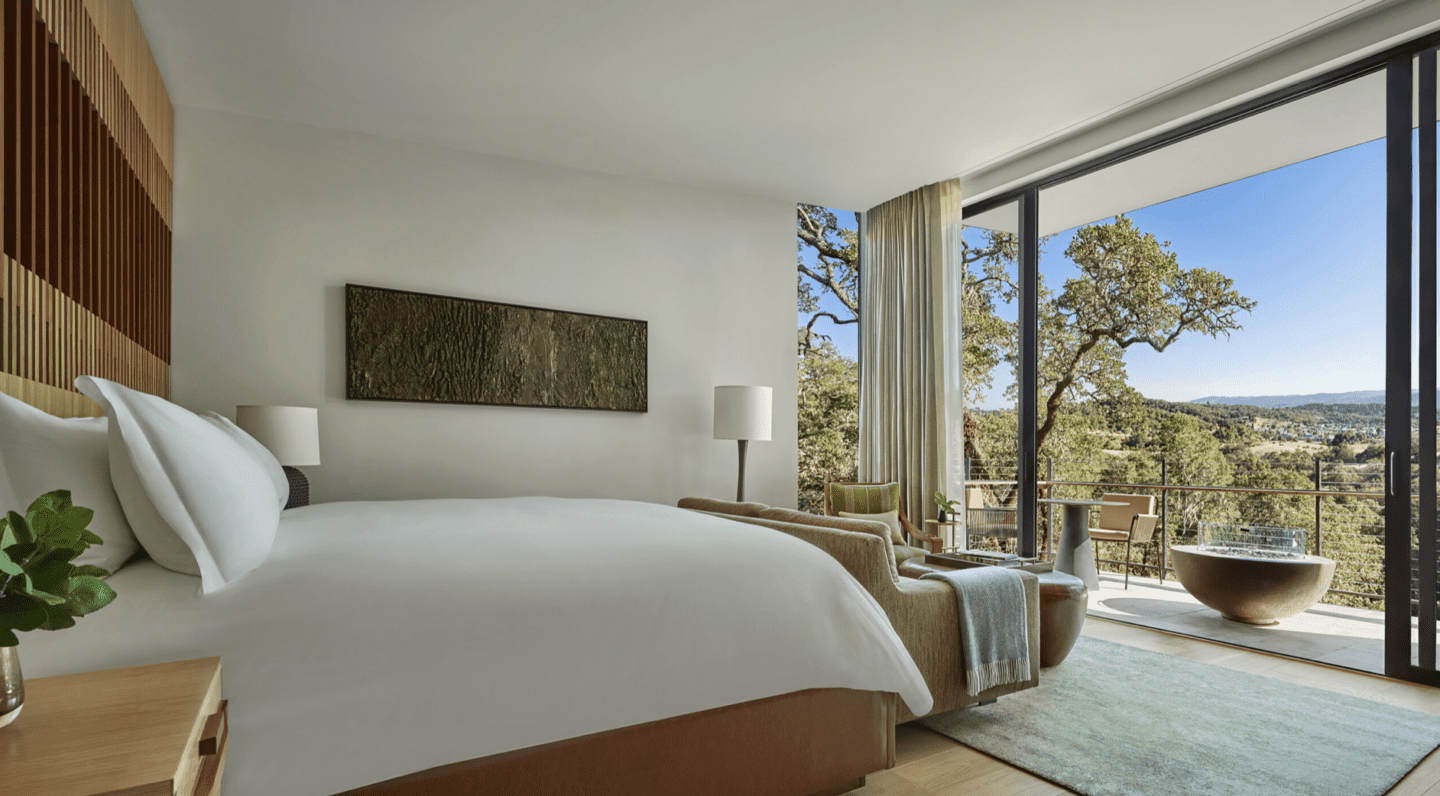 Introducing an incredible Sonoma Valley getaway in Healdsburg
Experience the new Montage Healdsburg Resort!
We fell in love with Montage Healdsburg! This new Sonoma resort has it all and it is perfect for an adults-only getaway or a family vacation! Spend your stay cozying up by the firepit on your balcony, feeling refreshed in your outdoor shower, waking up to incredible vineyard views, relaxing at the gorgeous pools, pampering yourself in the amazing spa, dining on delicious locally sourced meals, and walking the breathtaking grounds! I can't wait to return for another visit!
Discover a transformative hideaway where warm hospitality meets the authentic charm and scenic beauty of Sonoma wine country. Nestled among 258 acres of rolling vineyards and oak tree groves, Montage Healdsburg features an 11,500-square-foot spa, a zero-edge resort pool, three signature dining options, including a seasonal poolside restaurant, inspired by the region's culinary heritage and seamless access to Northern California's renowned wineries and outdoor experiences.
Email [email protected] to book your visit with VIP perks and upgrades!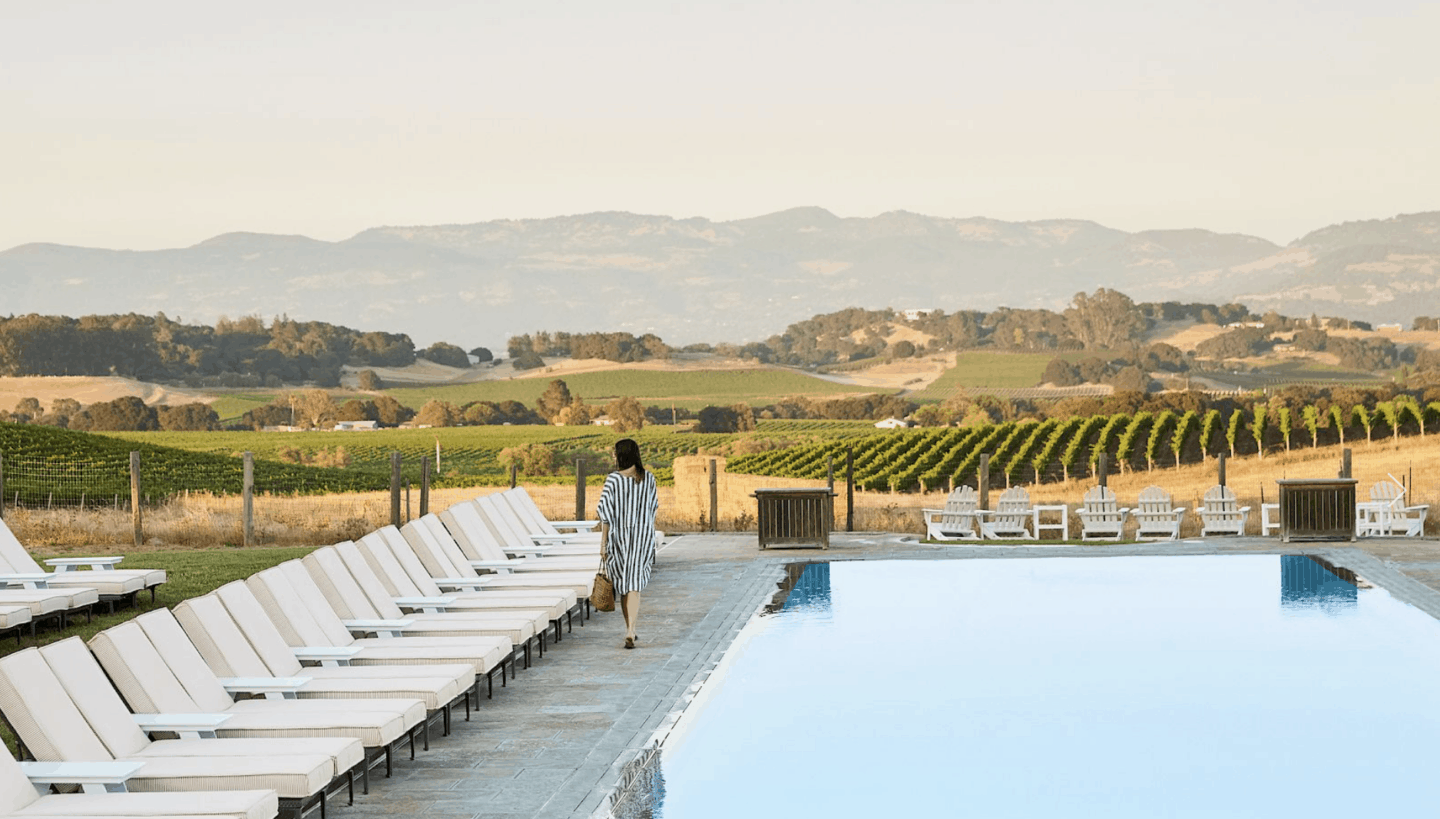 Quintessential Napa Valley Stay!
The Carneros Resort & Spa
If you ask me there is no better location for a socially distanced Napa getaway than the luxurious Carneros Resort & Spa. This resort is made up completely of individual luxury cottages and homes offering total privacy for an adults-only escape or family vacation. We spent our time relaxing at the adults-only pool with magical views of the countryside. Our luxe private cottage was the perfect little home for us complete with an in-room wine dispenser, outdoor shower, and private fenced yard with a cozy outdoor fireplace. Bikes are available to all guests and make exploring the property fun! We fell in love with all of the little details that make this property spectacular. And we could have eaten at Boon Fly Cafe for every single meal it was so delicious! The Chicken and waffles and homemade donuts are the stuff legends are made of!
The private-guest only Spa at Carneros provides a serene setting where guests can get lost in the peaceful serenity of the napa countryside. Voted Best Spa in Napa by Organic Spa.
Surrounded by rolling vineyards and picturesque countryside, Carneros Resort and Spa offers a private retreat that delivers a relaxed and luxurious quintessential Napaexperience. From a leisurely bike ride through the countryside, wine tasting at world-renown vineyards, a signature spa treatment, to a decadent dinner at FARM, Napa lifestyle is all about pursuing the finer moments in life.
Email me at [email protected] to book your luxury stay at Carneros Resort & Spa with my VIP perks.