Disclosure: I was a guest of the Harley-Davidson Museum for purposes of review. All opinions are my own
---
On a Milwaukee family trip we recently visited the famous Harley‐Davidson Museum.   A top destination for bikers and people interested in American history of the iconic Harley‐Davidson brand. As someone who has never owned a motorcycle or grown up around motorcycles, I didn't know what to expect.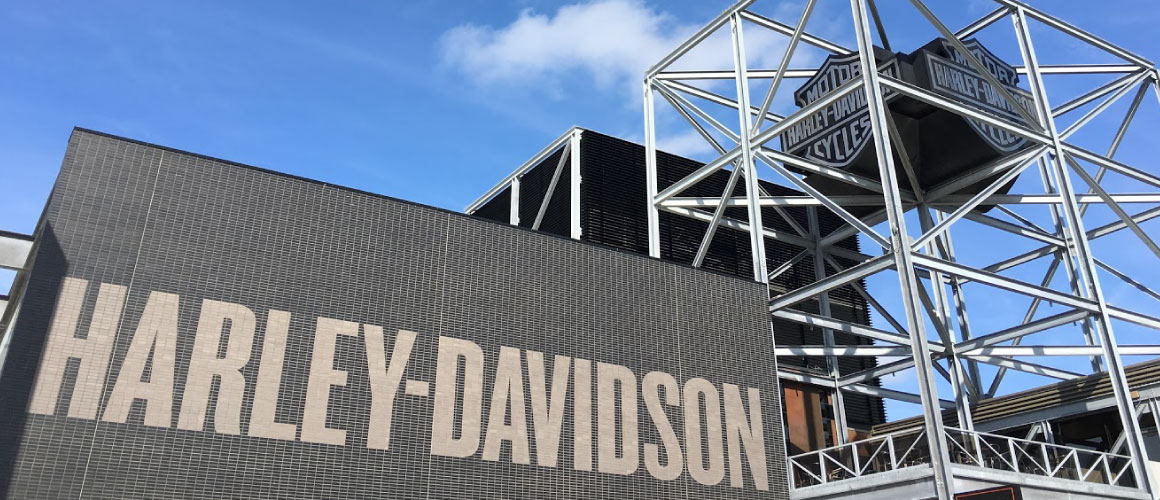 By the time I left the museum, I'd fallen in love with the Harley‐Davidson brand and culture. I was so impressed with the brand's role in American history. I loved seeing  how the bikes have evolved right along with our country over time. From an efficient transit option all the way to a fun luxury mode of transportation and American icon.
Click here to read tips for the  Ultimate trip to Milwaukee with kids
And the museum itself was so interactive, fun, and educational.  For people in the Chicago area especially, this makes for a great weekend road trip to Milwaukee close to home. I stayed across the street from the Museum at the luxe boutique Iron Horse Hotel.  Milwaukee is the perfect quick weekend escape from Chicago.
Read on for my top six reasons to visit the Harley‐Davidson Museum with your kids: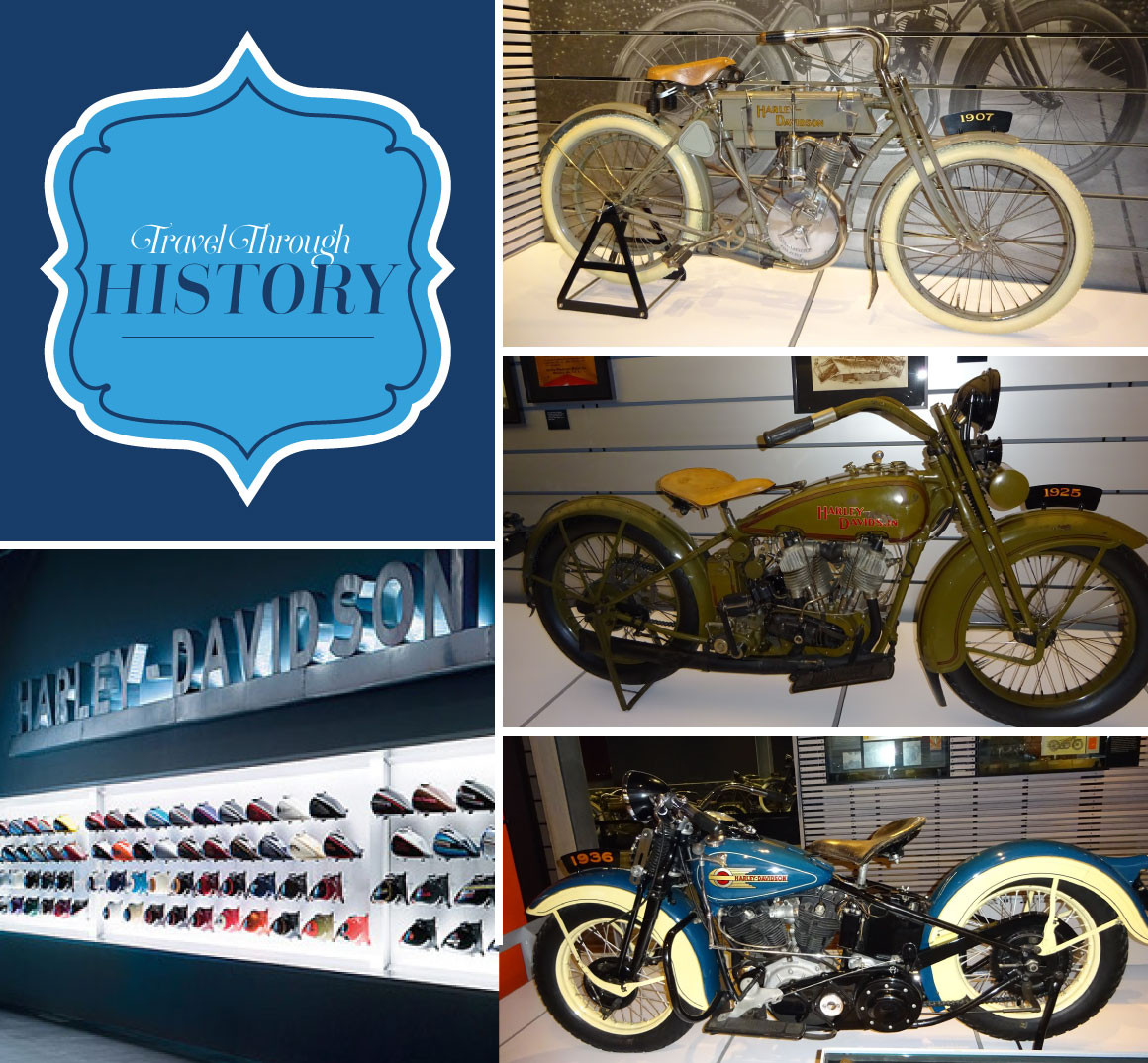 Witness the history and influence on America and pop culture:
Harley‐ Davidson motorcycles have had a role in American history for more than 110 years. The museum starts by introducing the entrepreneurs—Harley and Davidson brothers—who first created the company in 1903. And from that year on, it features one motorcycle for every year so you can directly witness how the motorcycle has evolved.  Pick up the self guided audio tour for even more details on the motorcycle's evolution. You'll learn about the role of motorcycles in WW2, and how they went from being a necessary part of transporting goods in the early 1900s to more of a leisure and fun form of transportation in the 1950s.  You'll also get a glimpse of motorcycles' influences on pop culture and movies, including Arnold's motorcycle from The Terminator and the Easy Rider motorcycle. The museum incorporates fun movie clips, which really highlight how Hollywood developed motorcycles along with the image of rebels and outlaws.
Make it a game.
To really get the kids involved, grab a Shortster Adventure Guide. The guide features a scavenger hunt that you can do as a family while you walk through the exhibit. It definitely helps keep it interesting for the younger set as you travel through time with the motorcycles.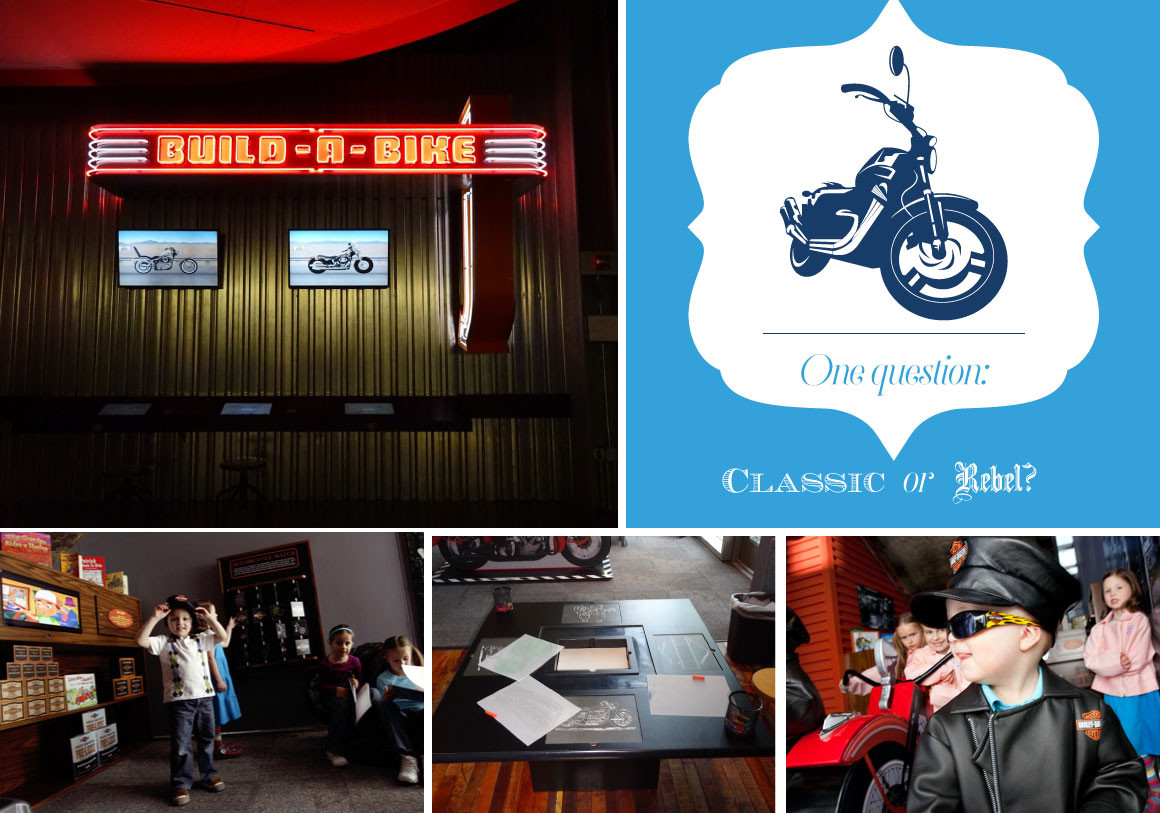 Become a biker.
The museum has a dedicated kids' area, complete with mini black or pink leather bikers' jackets for boys and girls. Have fun trying these on together. There's also an art area for kids to make their own drawings and rubbings of motorcycles—a cute take away to post on the fridge at home.
Build a bike.
This interactive display allows kids (and adults) to really get creative. Design your own custom Harley‐Davidson bikes through automated touch screens. Are you a classic or a rebel?
Great photo opportunities.
Hit the Imagination Station, where you can put on jackets and take photos on motorcycles that span the century. I don't know what kid wouldn't want to do this. You not only get to see the bikes, but really feel what it's like to ride them. Note for moms: Make sure you opt to wear shorts or pants this day and not a dress or skirt, which complicates climbing on and off the motorcycles.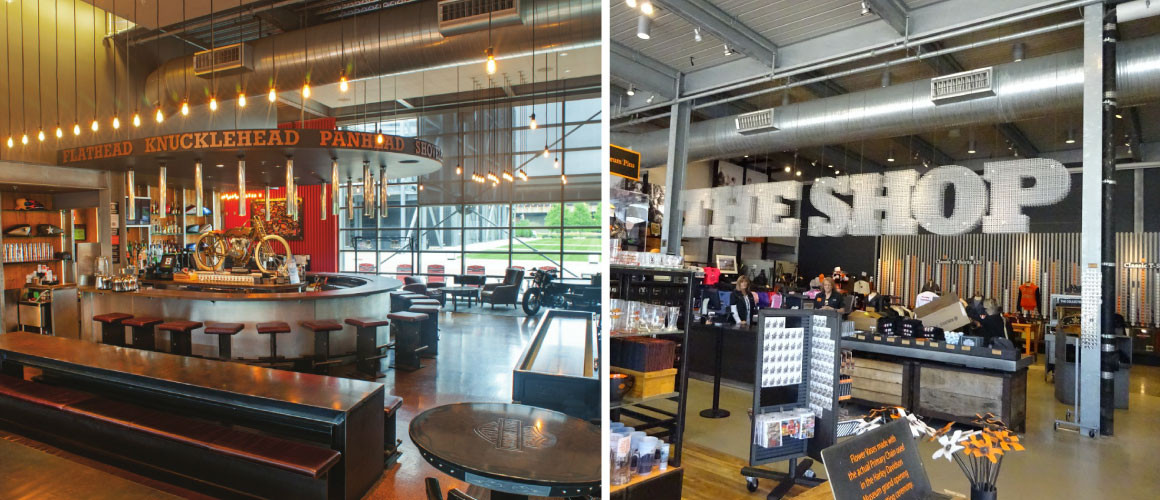 Eat, shop, and check out all of the motorcycles outside.
The Motor Bar & Restaurant has some of the best cheese curds and burgers you'll find in Milwaukee, and a beautiful outdoor patio, too. Next door, The Shop has all of the Harley‐Davidson merchandise and souvenirs you can imagine. Whether your family is into unique art and collectibles or branded clothing and gear, you'll find something perfect to take home.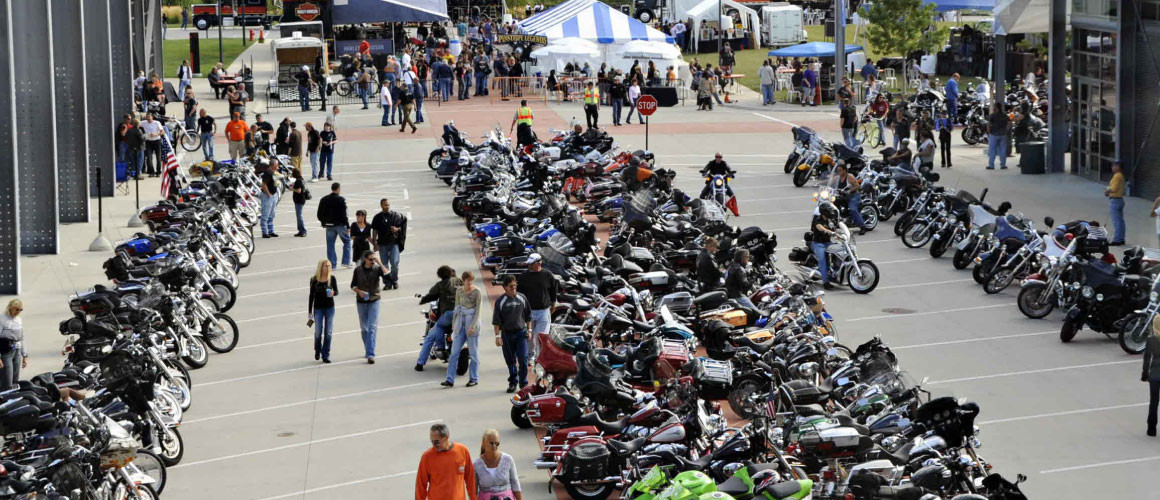 And you really don't want to miss all of the motorcycles parked outside. The museum offers free parking to bikers, which in a sense creates another museum in the parking lot. The Harley‐Davidson Museum is a real destination for the motorcycle enthusiast crowd, so at any given time there's a line of bikes parked outside. Walk the aisles, and see the impressive and outrageous motorcycles of people visiting museum.
---
Photo Credits: borntoride.com, Harley Davidson Museum
Like this post? Pin it for later!