Las Vegas Baby, I mean literally! When my daughter was about 6 months old, we took a fabulous family trip to Vegas. Las Vegas was nowhere near the top of my list of places to take an infant, but we didn't want to pass up an opportunity to attend an important charity dinner in Southern Highlands. Family trip to Las Vegas with an infant? We thought long and hard about deciding to bring an infant to Las Vegas. We like to include our daughter in all of our adventures but we weren't sure if Sin City was exactly the right fit. With a little research, I found that it could be done and it could be done well. We love having our daughter with us and want her to see the world.
---

Going to Vegas with a baby?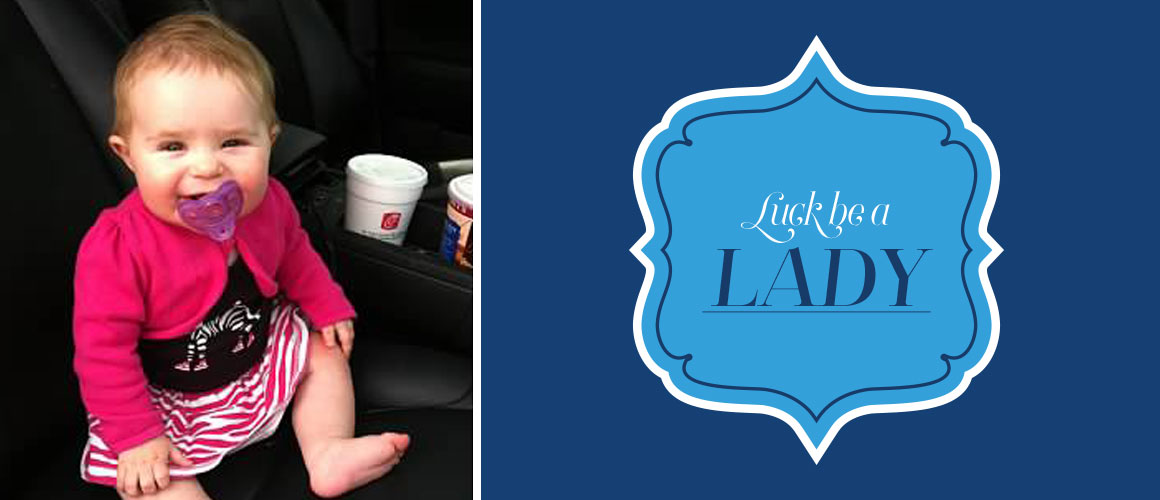 ---

Luxury Travel Las Vegas Baby Style:
Overall, I love the glitz and glamour of Vegas. With that being said, I also despise the occasional overwhelming cigarette smoke and rowdy patrons. Prior to having a baby, my husband and I enjoyed staying in the MGM or a quiet suite at the Palms. We would spend a little time in the casino. After a little time shopping, and a little time at the incredible spas and restaurants. No night clubs for us. We'd rather enjoy a great meal and a glass of wine with friends. Because after all, Vegas is home to some of the best restaurants on the planet. Since having a daughter, we have still managed to travel well in Vegas with a few modifications to make our trips there more kid-friendly. We have found, nestled on the strip, that the Mandarin Oriental is actually a great venue for traveling to Las Vegas with a baby.
If you know the strip well, the Mandarin Oriental Hotel is juxtaposed to the gigantic, sparkly Louis Vuitton store at Aria. What we liked most about the Mandarin Oriental when traveling with our daughter as an infant was that it is right in the heart of the action of the Las Vegas Strip. And it provided somewhat of an oasis. Since the Mandarin Oriental does not have a casino, it is substantially quieter than most hotels. There is relatively no random foot traffic, and it is virtually smokeless. We called ahead to let the staff know that we were traveling with a baby. Upon check-in, the thoughtful staff presented us with an adorable growling panda bear. Our room was outfitted with a spacious full-sized white crib on wheels. The crib linens and bumper were crisp, soft, and white. Inside the crib was a gift set of baby bath products from Johnson & Johnson. They also informed us that they have strollers and playpens by request for families traveling with babies.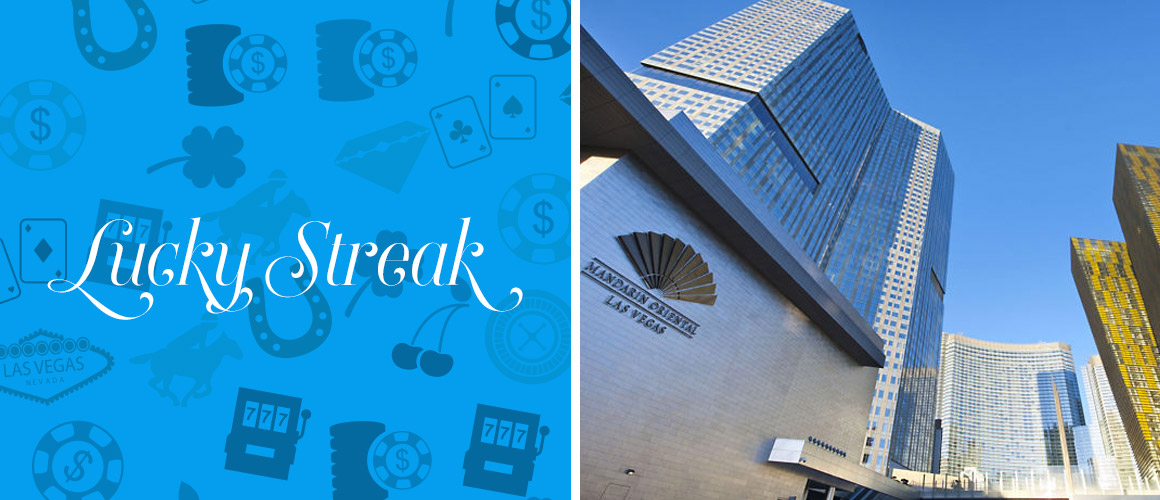 For childcare in Vegas, we prefer to use my sister's nanny (she lives in Summerlin about 25 minutes from the strip) if we have any late dinner engagements. However, the Mandarin Oriental also offers a certified sitter service within 24-hours notice if needed. For activities with your little one during the day, I recommend strolling The Shops at Crystals (with the largest collection of high-end fashion stores in the world) with a Baby Bjorn or stroller in tow, trading off baby duty with the spouse while enjoying a spa service or blow-out at the Mandarin, or splashing around in the pool on the 8th floor. When kids are little older (at least 3), it is incredibly fun to visit the Discovery Children's Museum via car service or cab.
Remember, that with a bit of thoughtful planning, you can always include your little one on your adventures.
---
Traveling to Las Vegas with an Infant? Pin this for later!