We are American Expats living in Madrid with our 2 kids and trying to experience as much of Europe as possible before work sends us back to the United States.  14 countries and counting…
Portugal is a great place for a family vacation. Beautiful scenery, tasty food, and so much to see and learn, we highly recommend it for a European vacation spot for families. Here's our list of 5 great things to do with kids on a long weekend in Lisbon: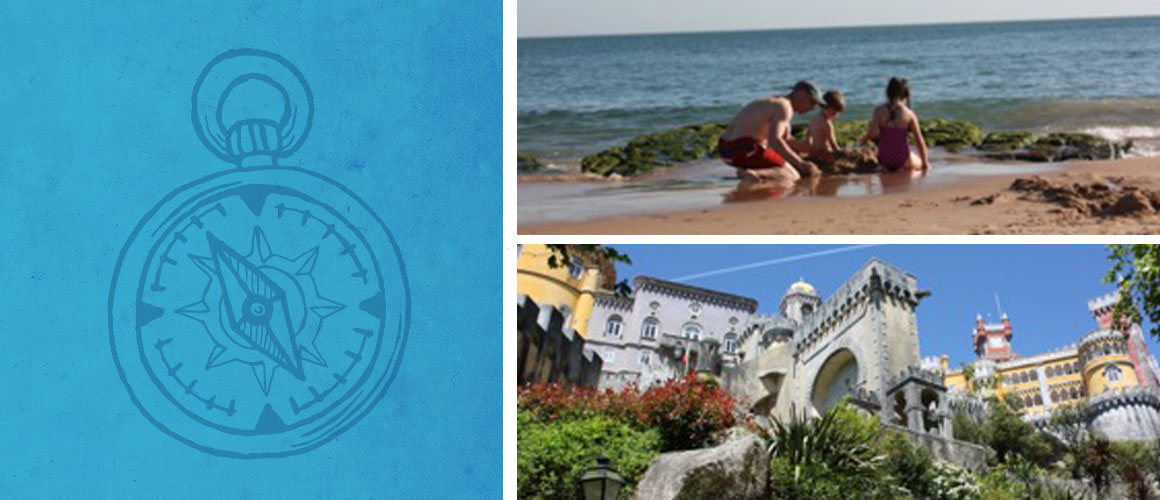 ---
Try Food! There is so much delicious food in Portugal, especially the amazing fresh-from-the-sea yumminess in overwhelming dishes like cataplana and caldeirada.  However, we all know that most kids aren't seafood fanatics, so once they have had a "No Thank You" bite, then you have to let them try pasteis de nata – this custard cake is a Portugese original.  Sweet and delicious you won't have to beg them to take a second bite.  The best place for Nata is at the Casa Pasteis de Belem (Rua de Belem 124-126).
Explore with Technology!  Lisbon was the launching place for many adventurers during the Age of Exploration, and there are still adventures to be had all over the city utilizing interactive technology. There's something for everyone–from the Jeronimos Monastery http://www.mosteirojeronimos.pt/en/to the huge Oceanarium located in the Parque das Nações. The National Coach Museum is lesser-known, but a favorite with the kids. The best part is the wonderful app you can use to play a game and win a prize.  It's a great way to see the coaches and have a lot of fun while learning a little history at the same time.
Take a sidetrip to Sintra! You'll need a rental car, but it's worth the expense. Find the fascinating Museo do Brinquedo(Toy Museum), hike through the Cascais Nature Park to the Moorish Castle, visit Pena National Palace (but go early to avoid the lines). It's the most beautiful palace (that we have seen so far) in all of Europe. It's a wonderland for families with a little bit of everything, including some shopping in quaint, quiet winding streets.  Seriously though, it's the most beautiful castle; don't miss it.
Stay at the Beach!  After days full of sightseeing, kids deserve a little break.  What's better than leaving the hustle and bustle of the city and making some sandcastles and playing in the waves?  We stayed 100 meters from the beach in Costa da Caparica and had a fabulous time relaxing in the evening down by the boardwalk.
Enjoy the music! Lisbon has it's own style of Blues called Fado, and many restaurants have live impromptu performances while you tarry over a nice long lunch with a tasty bottle of "green" wine. Let the kids dance away to the beautiful folk music.